Where to get your bubble tea fix in the neighborhood.
The Ingleside Light is an independent news outlet. Sign up to receive our latest stories as soon as they're published.
Ingleside boasts superb boba tea spots that also serve up other uniquely flavored drinks, ranging from fruit teas to slushies. Whether you're hankering for traditional Hong Kong-style milk tea to a fresh taro milk tea, there's a variety of places to get what you need. (And try again since some spots have over 20 different items.)
All are within walking distance of each other along Ocean Avenue and each is easily accessible by public transit. What's more, some offer meals, including breakfast and lunch, and sweet snacks, such as egg puffs and mochi waffles.
Here's the rundown.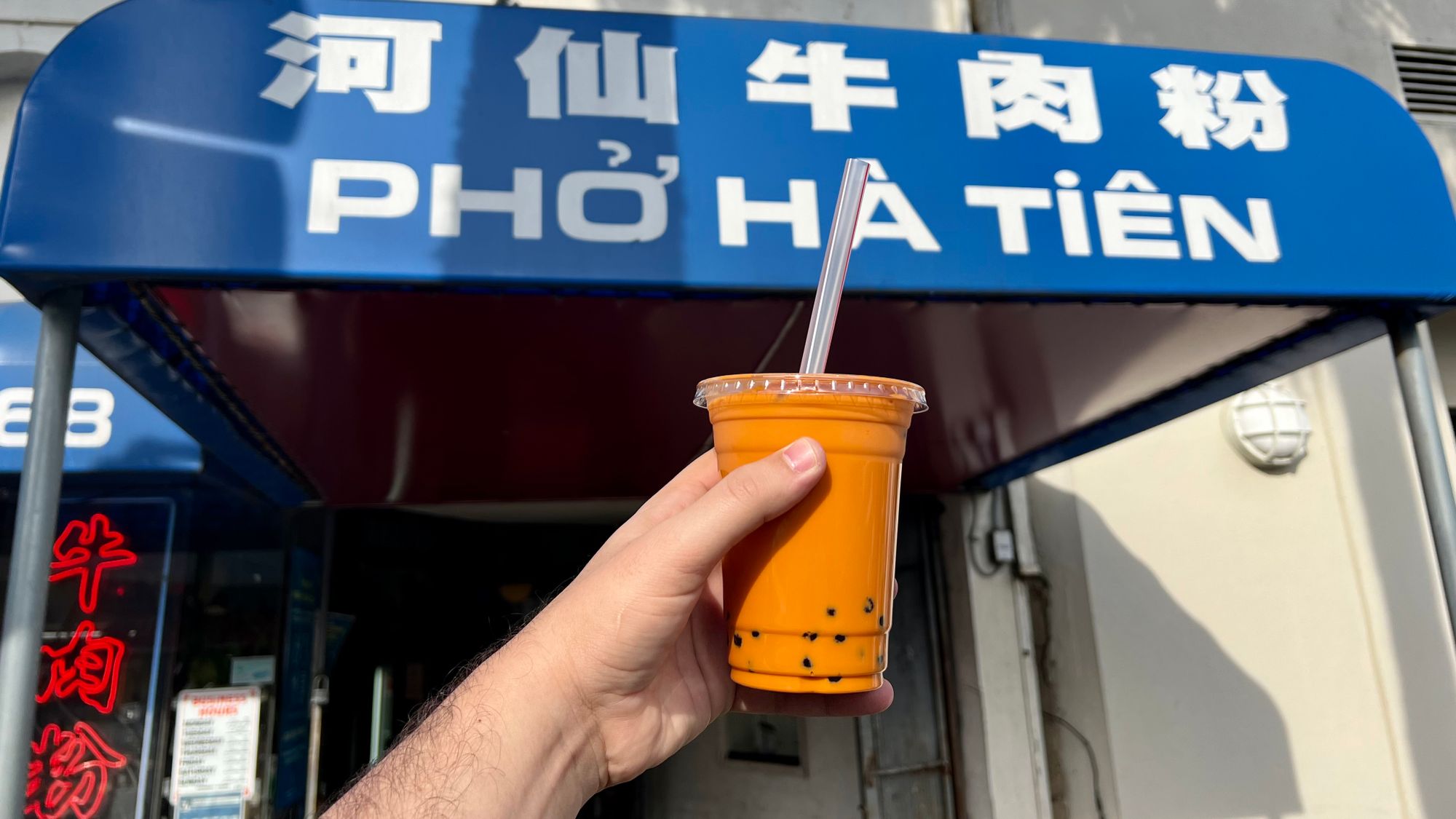 1. Pho Ha Tien
📍 1900 Ocean Ave. 📞 (415) 337-2168
Pho Ha Tien, the neighborhood's go-to Vietnamese restaurant, has been carrying bubble tea drinks for nearly two decades.
The popular restaurant goes deep in the Asian beverage.
They carry Thai iced tea, fresh coconut juice, plum soda, Hong Kong-style milk tea and red bean coconut drink. Standouts include the salted lemon soda and Horlick's calcium drink. On standby are teas ranging from honey citron to Jujube and classic drinks such as lemonade, Coke, Sprite, Diet Coke and Sunkist.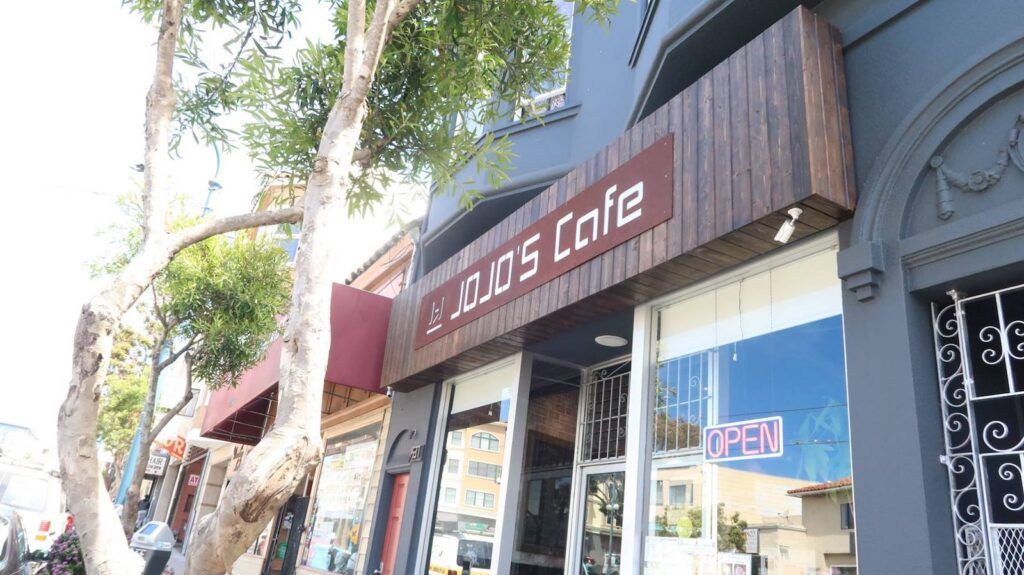 2. Jo Jo's Cafe
📍1537 Ocean Ave. 📞 (415) 452-9618 🌐 Visit Website
Besides offering a traditional American breakfast fare and Asian dishes throughout the day, patrons can pair their food with Jo Jo's version of a Hong Kong-style milk tea. The hot drink comes with a side of condensed milk to sweeten the tea and is always made to order. Of course, you can also request the drink be served cold. Jo Jo's also offers Thai iced tea and iced lemon tea as well as Vietnamese cold brew coffee. Jo Jo's makes milkshakes in vanilla, chocolate, mango, strawberry, mocha freeze and avocado flavors. Both indoor and outdoor seating are available.
Also Featured In: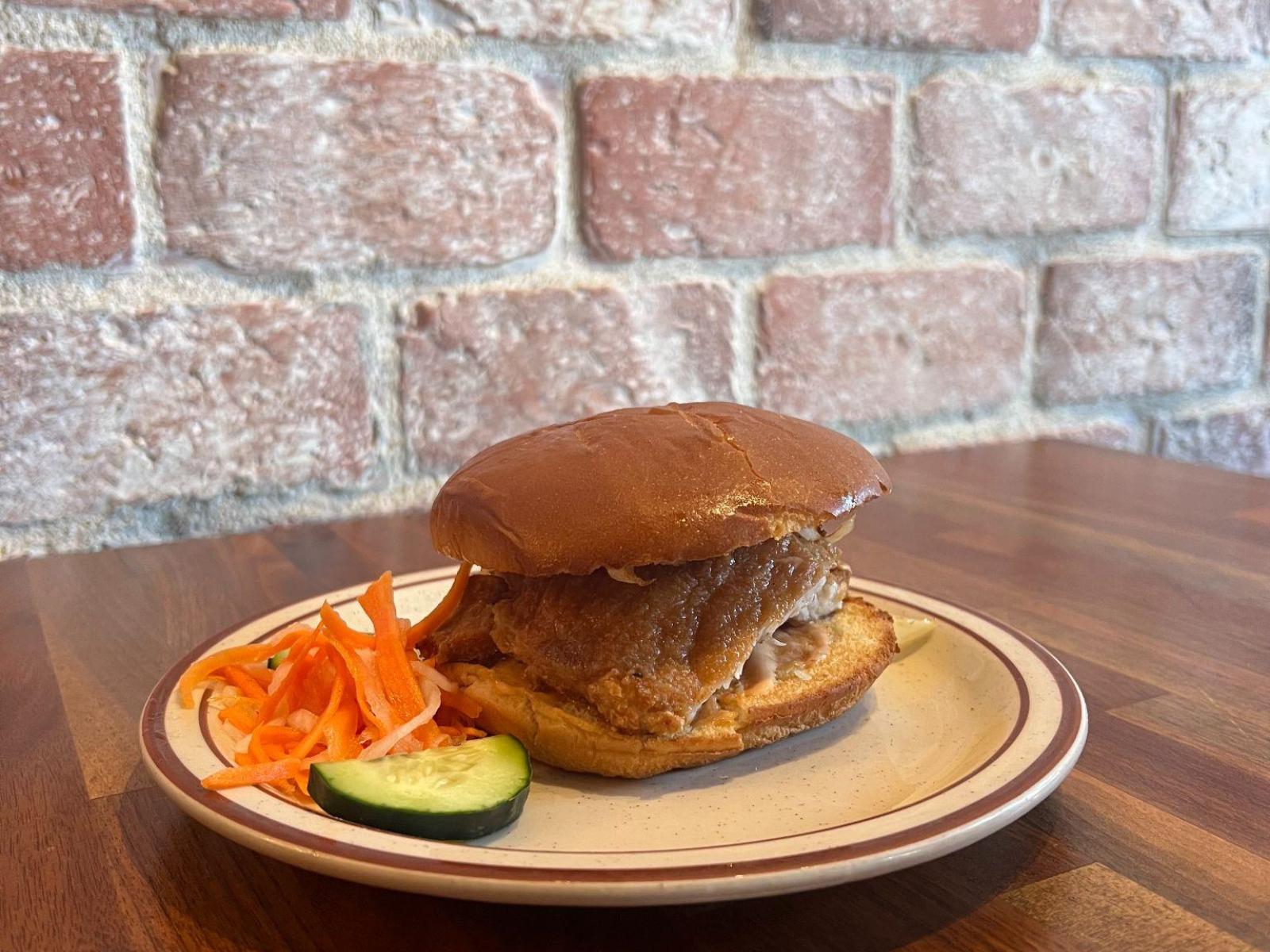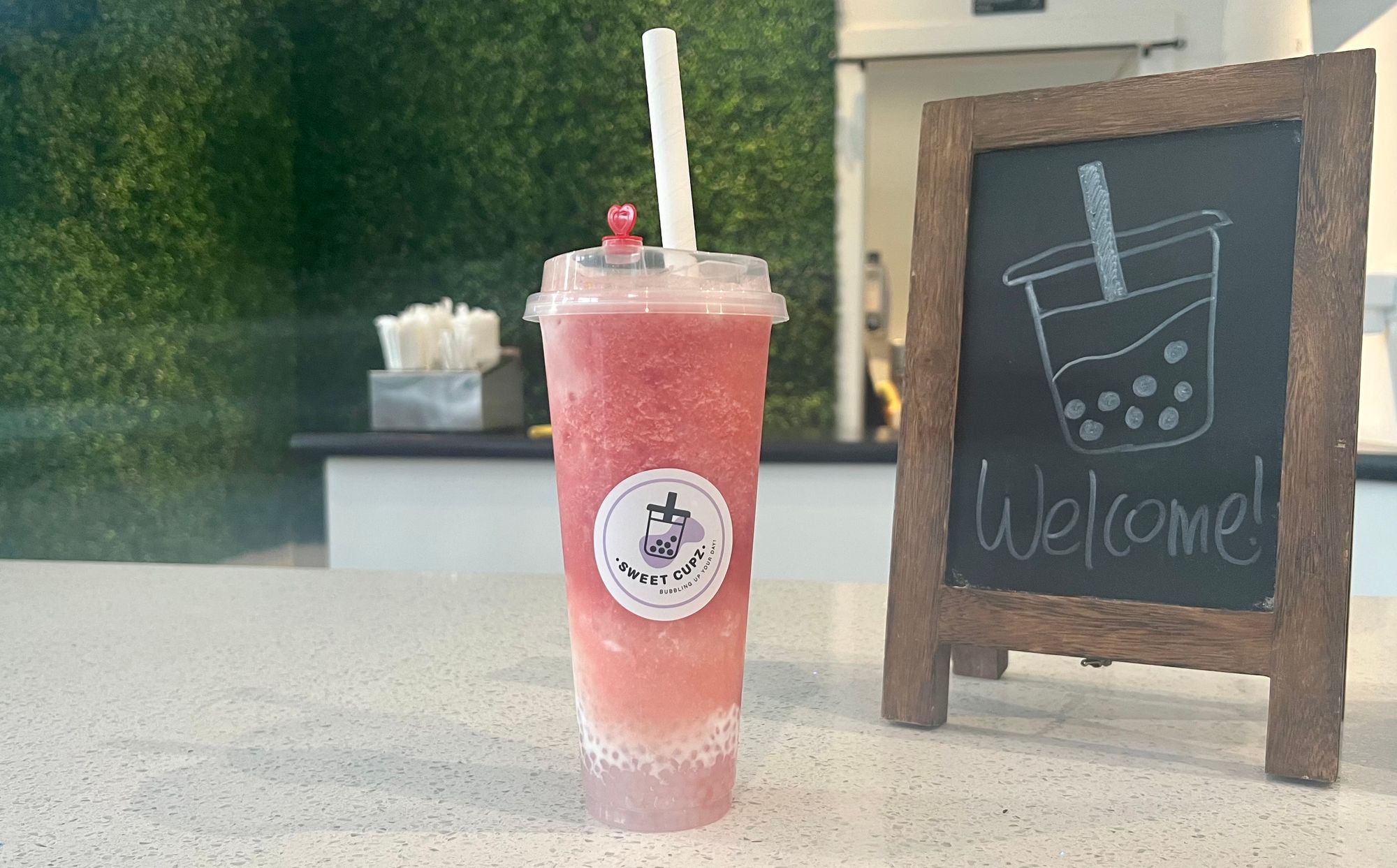 3. Sweet Cupz
📍1490 Ocean Ave. Suite 1 📞 (415) 347-7281
After Indulgence Tea Bar, the neighborhood's high-end boba purveyor, closed its doors, the owners of nearby Sakesan Sushi & Robata picked up the lease and will keep the location as a boba tea shop. It opened in June.
Also Featured In: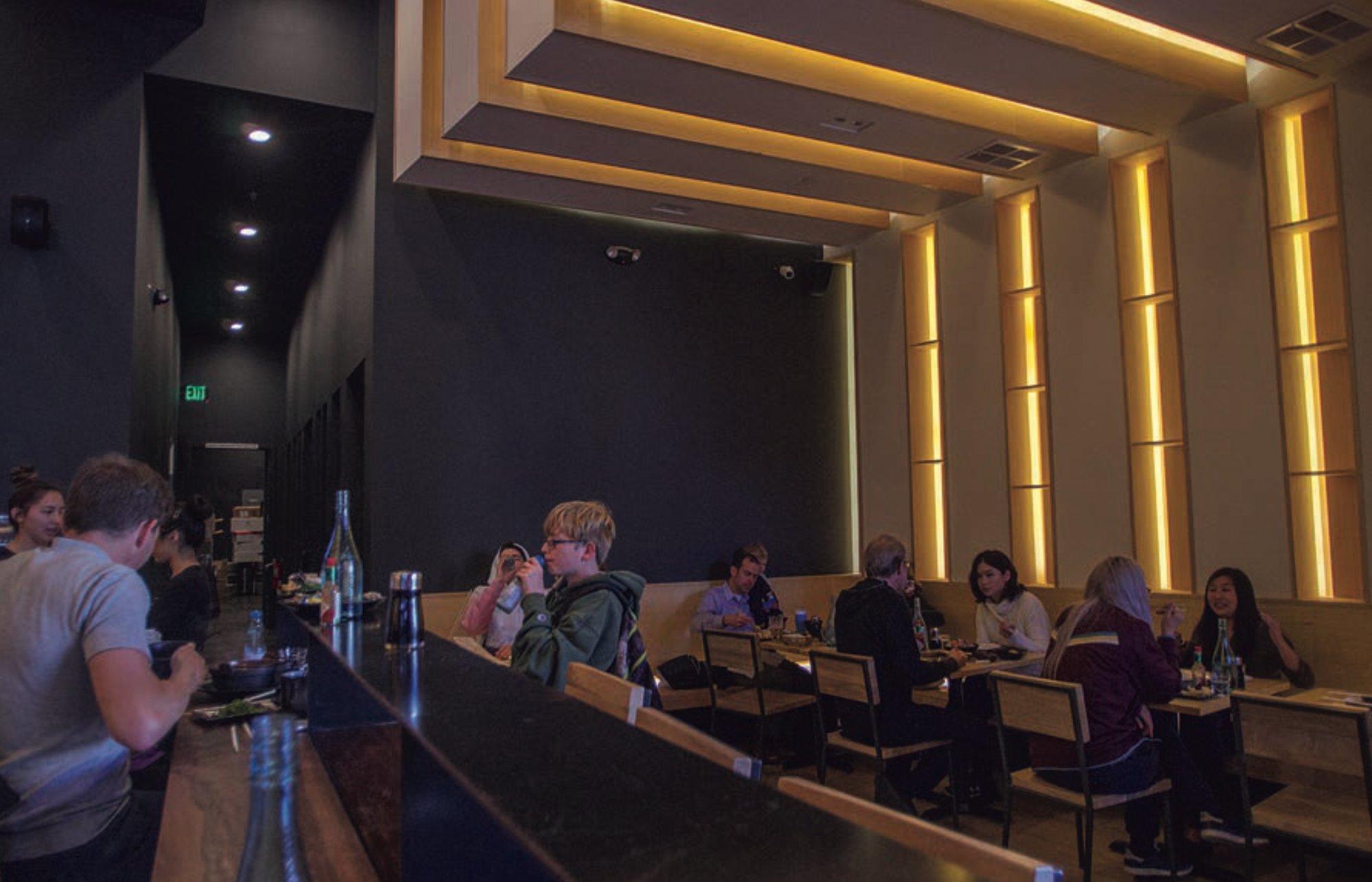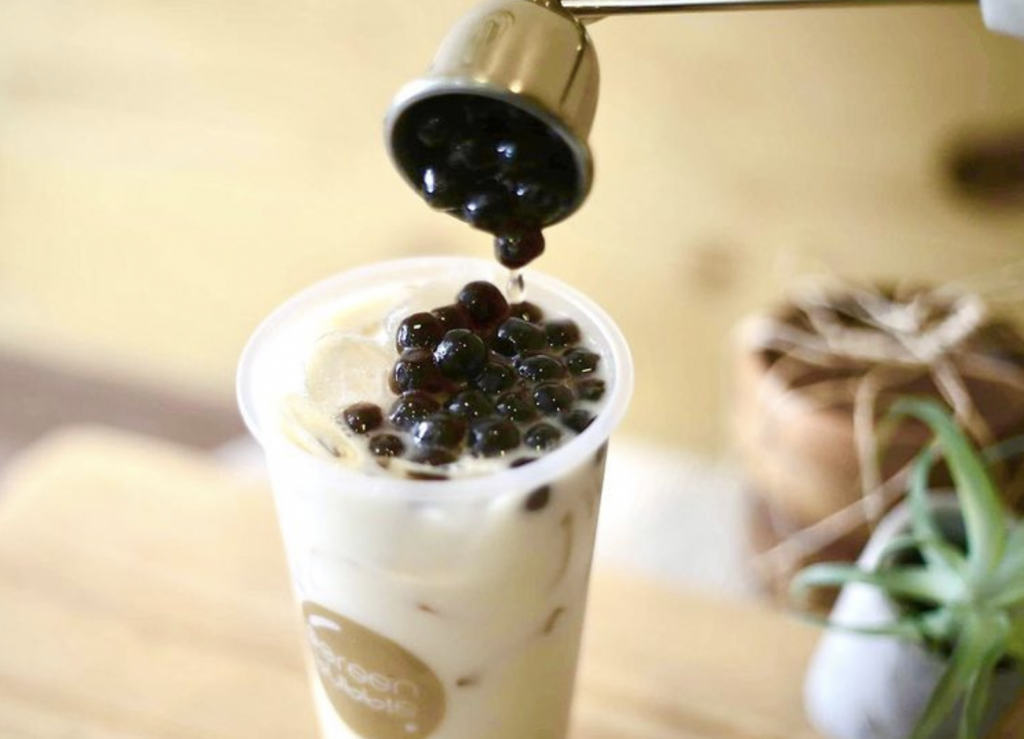 4. Mr. Green Bubble
📍1330 Ocean Ave. 📞 (415) 349-4407 🌐 Visit Website
Mr. Green Bubble offers a wide range of milk tea flavored drinks as well as different fruit flavored teas, smoothies and slushies made from different fruits. Patrons can choose their sweetness level, choice of milk, toppings and size. Some of their specialty drinks on the menu include Uji matcha latte, super fruity royal tea. Snacks are on the menu too, including different flavored egg puffs and mochi waffles. One of the house specials is an egg puff with ice cream and topped with boba. Flavored egg puffs, including chocolate, matcha, oreo cookie or plain are made to order. The stand out is the mochi waffle, which comes topped with condensed milk in either coconut pandan, ube or plain. Make it a combo with the snack and add a classic milk tea for an extra cost.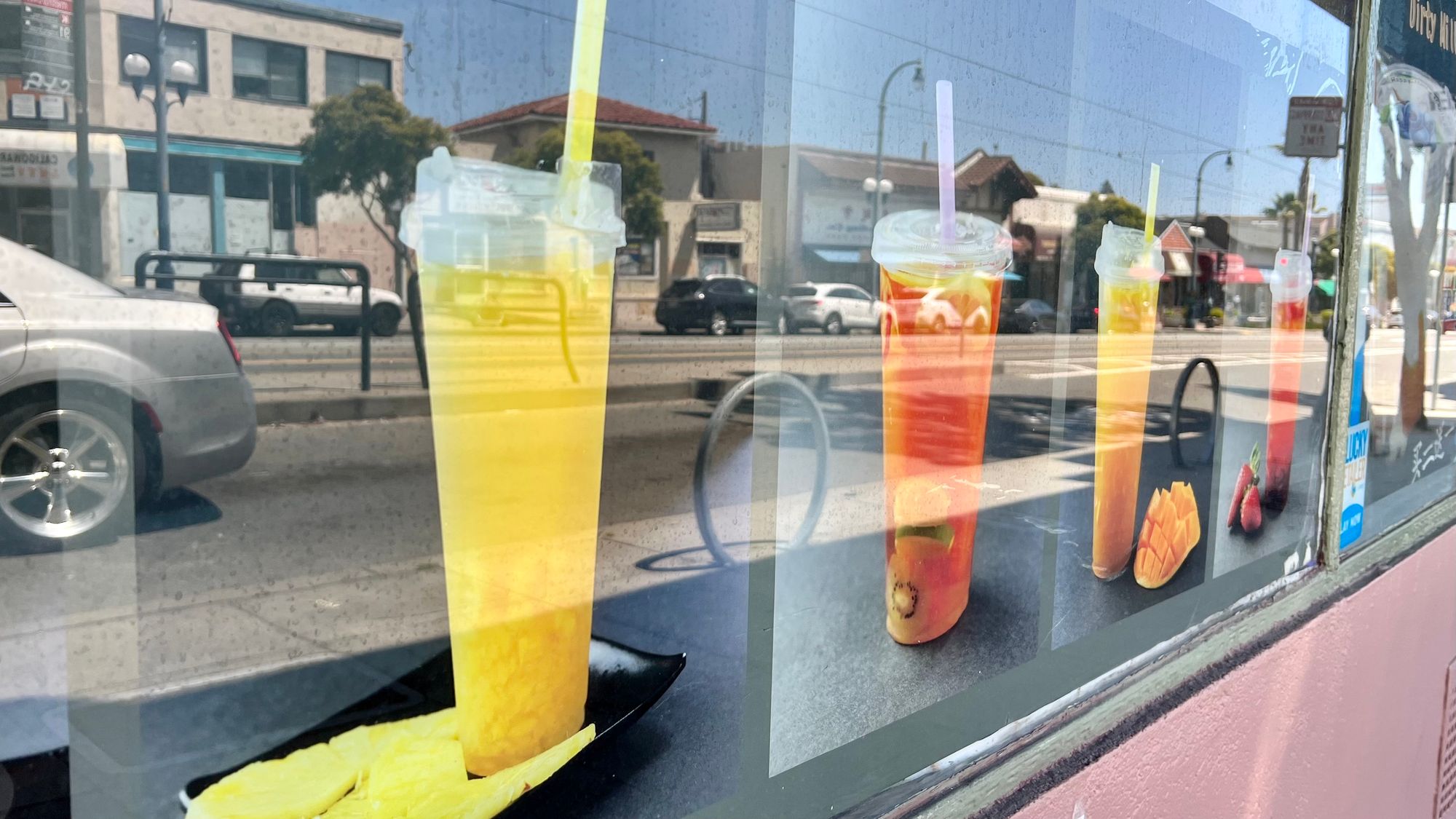 5. Lucky Ocean Cafe
📍1501 Ocean Ave. 📞 (415) 337-8686
Just a few doors down from the Ingleside Gallery is Lucky Ocean Cafe, which offers different flavored milk tea boba and fruit tea drinks. Some of the milk tea drinks with boba include caramel, taro and matcha. Fruit tea flavors include lychee, peach and mango. The business offers fruit smoothies, such as mango, strawberry and banana. On top of a variety of blended drinks with coconut, java ship and mango, Lucky Ocean Cafe also offers shaved ice desserts with different sweet toppings, such as red bean, mango and chocolate.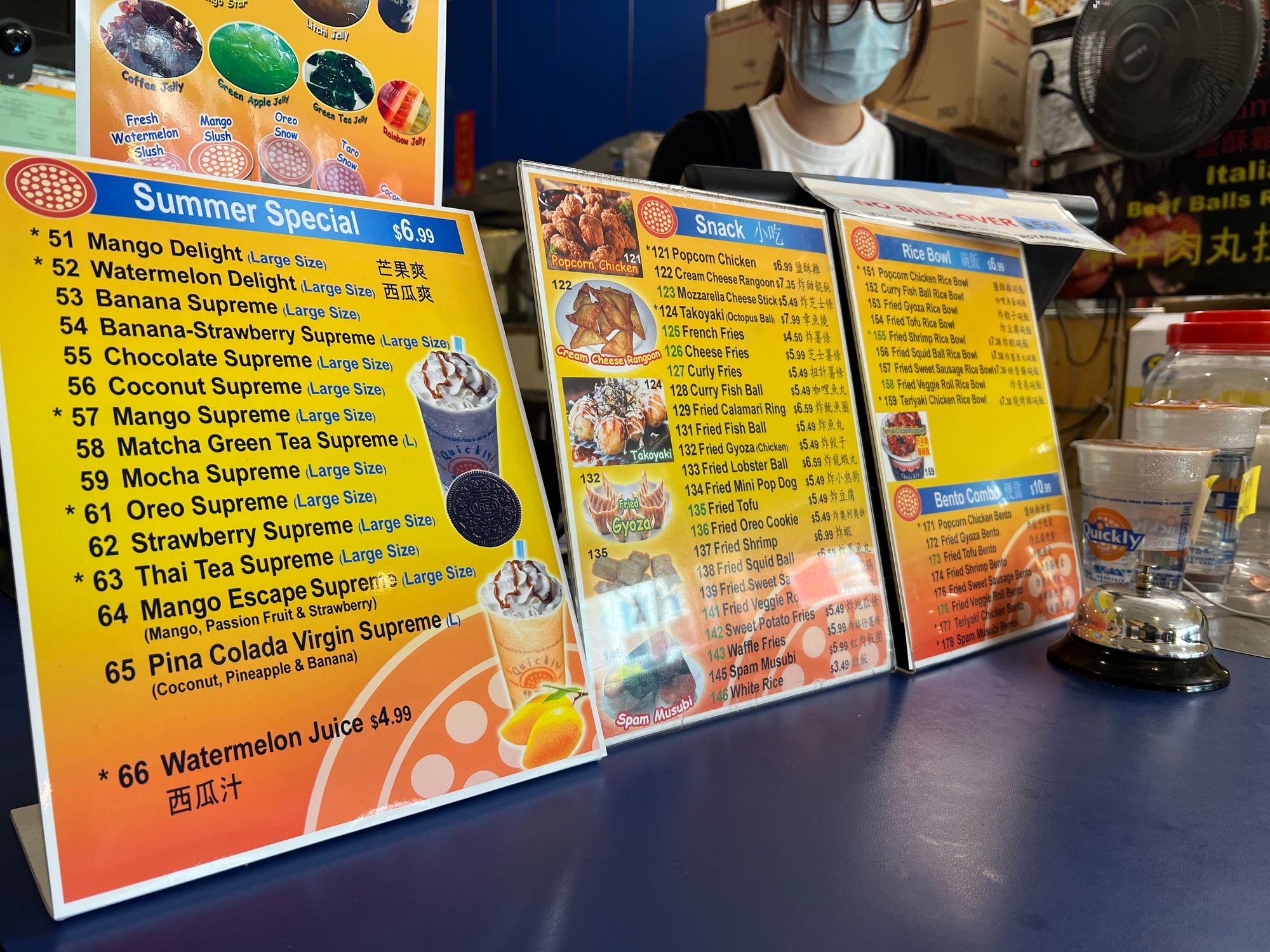 6. Quickly
📍 1039 Ocean Ave. 📞 (415) 334-6959
Quickly has a menu of classic milk tea flavored drinks but it's also got the most famous bubble tea food dish: fried chicken.
This location first opened in 2005 and recently reopened on May 20, 2022,  after closing in March 2020 due to the COVID-19 pandemic. The location is under new management.
Still Thirsty?
Here are a couple other worthy spots to try nearby.
This article was updated on Aug. 27, 2022. Anything out of date or missing? Please let us know.
Support Independent News
This story you've just finished was funded by our readers. We want it to inspire you to either sign up to become a member or make a gift to The Ingleside Light so that we can continue publishing stories like this one that matter to our community and city.
The Ingleside Light is a reader-funded news publication that produces independent journalism to benefit the community. We were founded in 2008 to fill a void in San Francisco's press: An outlet dedicated to the people of the greater Ingleside neighborhood. More than a decade later, The Ingleside Light is still here doing the work because it is critical to democracy and our civic life.
Your contribution today will help ensure that our critical work continues. From development to small business, to parks and transportation and much more, we are busier than ever covering stories you won't see anywhere else. Make your gift of any amount today and join the hundreds of readers just like you standing up for the power of independent news. Thank you.
JOIN NOW