Earlier this year, Samantha Wong happened upon an advertisement in a local newspaper that brought back fond memories of her time as a student at San Francisco State University and the opportunity to breathe new life in an iconic Ocean Avenue business. Beep's Burgers, the drive-in at Lee Avenue, was up for sale and she was determined to buy it.
"What appealed to me most about taking over Beep's was the happy memories I had of it when my friends and we used to eat here while at San Francisco State University," Wong said.
With the help and encouragement of her family and knowing it would be tough work, Wong took over the business in the spring. She is only at the beginning of sprucing up the 52-year mainstay on Ocean Avenue.
"Nothing in business is easy," Wong said. "The hardest part about taking over a business like this is the long hours."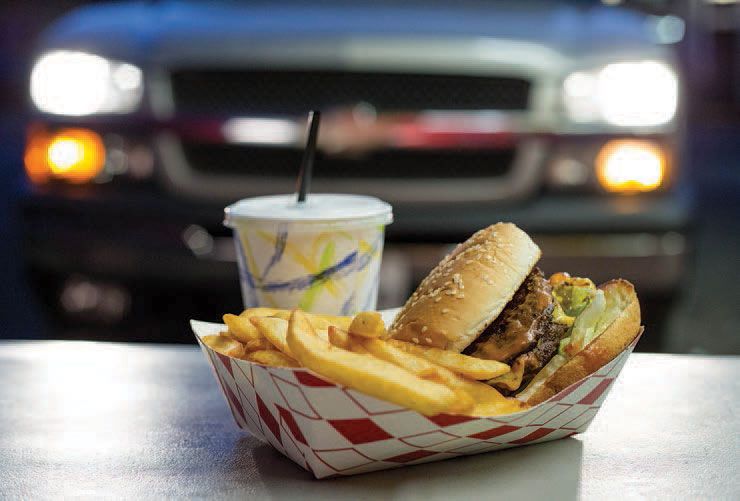 Wong emphasized that the menu will be the same for now, but that she plans to introduce new items later.
"We want to ensure quality and affordability as much as we can," she said.
Wong and her family are pleased when people who know Beep's stop by and say how much they appreciate the fact that a local landmark is staying amid so much change.
"We want to keep it as close to original as much as possible when it first opened over 50 years ago," Wong said.
Wong and her family are doing what they can to restore the sign and keep the original ambiance.
Daniel Weaver, executive director of the Ocean Avenue Association, said "Samantha and her family are working really hard to bring Beep's back to its original stature, not just in the way it looks but also in the food."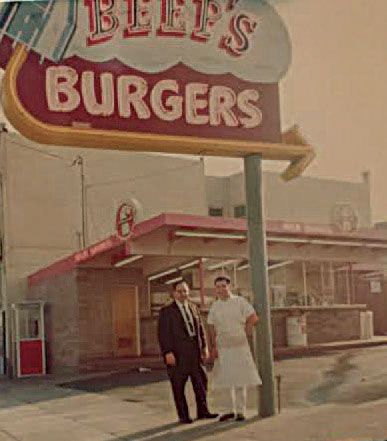 52 Years On Ocean Avenue
Stephen and George Essaff opened Beep's Burgers in 1962 to primarily sell to students of City College of San Francisco and the local high schools. It's called "Beep's" because at the time, the space race between the former Soviet Union and the United States was in full swing. The sign and the name refer to early satellite design and function. (The first satellites could do little more than beep.)
Stephen abandoned his career as a photographer for the Associated Press and The San Francisco Examiner, according to his family. The idea of owning a business was something that he and George shared. When the opportunity presented itself the Essaff brothers were eager and willing.
"I know how much it takes to manage a burger place," Anne Severs said. "I was about seven or eight, when my father and uncle went into business building Beep's. And, even my grandfather would help out, making sure the potatoes for the French fries were fresh, peeled and cut."
Severs now oversees the Essaff Estate Trust for her mother Una Essaff who owns the property. "My dad Stephen Essaff and my uncle George worked very hard to make Beep's a success," she said. "So I know how much time and effort it takes."
Una and Stephen raised four children in the Sunset District on Judah near 26th Avenue, Severs said. They have many happy memories of Beep's. It was open for business seven days a week.
"And it was only closed for Christmas and New Year's Day," she said.
Over the years since the Essaffs retired in the 1970s, Beep's has been managed by several families. Una, now in her eighties, wants the trust to keep Beep's going for years to come.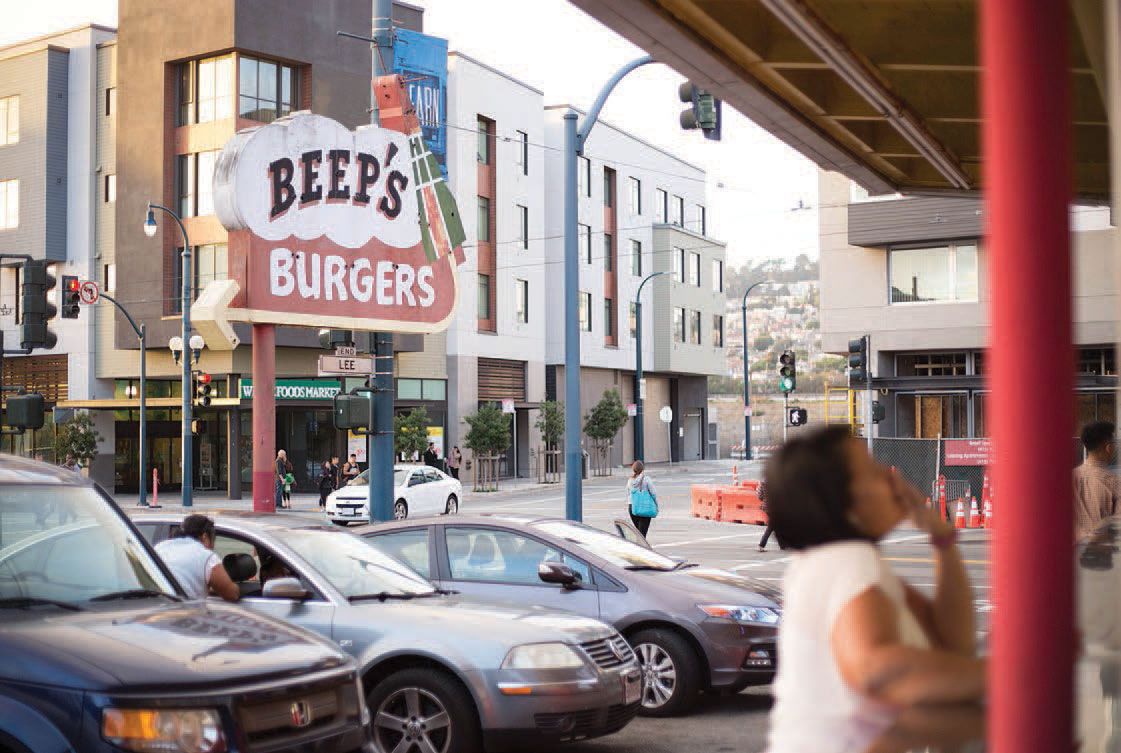 Restored Sign, Adjusted Menu

Last year, Beep's Burgers was added to San Francisco Heritage's Legacy Bars & Restaurants Guide in its second round of nominations. To be eligible, businesses must have "achieved sustained operation of forty years or more, feature distinctive architecture or interior design and contribute to the cultural heritage of the surrounding neighborhood or the city," according to the architectural history preservation organization's press release.
The familiar Beep's sign is without question a landmark and is one of the things that stands out on Ocean Avenue.
The graphic red, white and blue neon sign is first on her list of things she wants to maintain and restore, Wong said.
"There is no other place like Beep's," Weaver said. "It is not a franchise — it is truly unique and one-of-a-kind."
For Wong, her plan to reviving Beep's Burgers is clear.
"I want people to know Beep's is still here," Wong said. "We have good food and we will do our best to ensure that our food is fresh, quality and affordable."
---
Support independent community news
No media outlet covers our neighborhood like The Ingleside Light. Full stop.
Reader support sustains the expensive reporting our community needs and deserves. Will you join the hundreds of readers and become a member?