Business
2022 Survey Shows Readers Appreciate The Ingleside Light
The Ingleside Light's annual audience survey reveals that readers deeply appreciate and want more independent community news.

The Ingleside Light is dedicated to serving the news and information needs of its readers. As part of this commitment, it performs annual audience surveys to measure what can be improved.
In February 2022, about 10% of readers who regularly open the weekly email newsletter responded to the survey.
Overall Happiness
Readers rated their overall happiness with The Ingleside Light's coverage as 4.3 out of 5.
The Ingleside Light will strive to improve this important rating primarily through the production of more original reporting as resources grow.
As of April 2022, resources only permit one piece of original reporting per week. The Ingleside Light's goal is to produce at minimum five pieces of original reporting per week once it reaches 1,000 paid members.
Topics of Coverage
Readers were overwhelmingly interested in the following subjects:
Local events
City government
Local nonprofits
Community trends
Small business
The arts
In written comments, readers said they specifically wanted more accountability reporting about public officials and more news from the street:
Would like to hear more about what our representatives (i.e. Phil Ting, Myrna Melgar, etc) are doing to improve the neighborhood.
More regular coverage of the District Seven supervisor's office and other elected officials, their campaign promises and their progress on them.
What public officials are doing to minimize crimes, sideshows and noise.
Several wanted more coverage about the storefront vacancies, small businesses and City College of San Francisco:
I'd like to know who owns the most commercial property in the neighborhood. I'd like to know if any landlords have been particularly aggressive in raising rents or evicting tenants. I'd like to see you partner occasionally with student reporters from local high schools or City College. I'd like to see your paper break a story and follow up on it over the next several issues. Sometimes you interview small business owners and I see that as both interesting and way for our neighborhood to feel connected to each other.
I wish there were more neighborhood news stories. Story ideas: vacant storefronts on Ocean Avenue, news from schools in the neighborhood, City College news and a monthly feature on a neighborhood nonprofit.
Audience
About 10% of readers said The Ingleside Light was their only source of news while 71% said they had a mixed media diet and 19% said they rely on other sources for community news.
The San Francisco Chronicle, KQED and the San Francisco Examiner were far and away the most read publications in their media diets.
The vast majority of survey respondents were 35 years of age or older, most in their 60s. The most common profession or job listed was retired.
The vast majority of readers were white, followed by Asian-Pacific Islanders, Hispanic or Latino, and Black with a strong showing for mixed-race respondents.
Top reader hobbies included reading, gardening, film and television.
Reader Response
More than 25% of respondents took a moment to write an optional note about The Ingleside Light. Here's a sample:
I really enjoy your articles and hope you continue.
Keep up the good work.
I live outside the Ingleside area but still love to read the coverage.
Keep up the good work! Loved the Ingleside pins!
Love The Ingleside Light!
Thanks for the work you do!
I like the articles from other press that you pick out: there are always good ones that I missed. I love to read stories about local people getting together to accomplish something. I am a bit of a political/press addict, and I like to follow how you are developing this little paper.
I enjoy The Ingleside Light and believe that local news "papers" are important. Thanks for what you do.
You are doing great work for the neighborhood. Thank you.
I love knowing what's coming and going on Ocean. Stories about the local success stories are fun. Keep up the great work 👍.
Appreciate all the hard work you all do!!
Love this newspaper.
Keep up the good investigative reporting!
The next reader survey will be conducted in early 2023 but readers are encourage to send feedback anytime.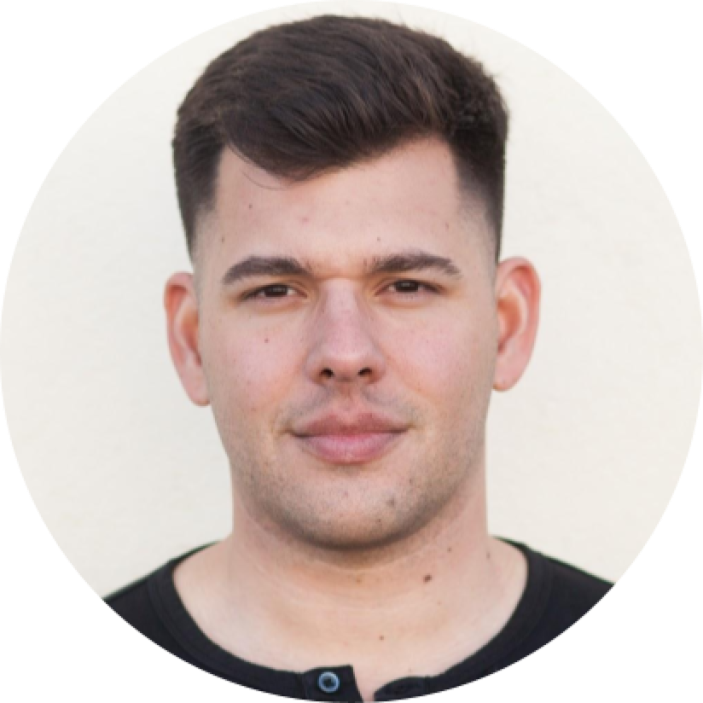 Alex Mullaney
Proud Ingleside news publisher
P.S. Not ready to join us as a member? That's totally OK. You can support our independent community news with a one-time contribution, too!