On Wednesday, April 22, the historic Geneva Office Building & Powerhouse will mark its 119th anniversary. To mark the occasion, The Light checked in with Allison Thompson of Performing Arts Workshop, which will offer arts programming to the public in the complex's 1903-built powerhouse as soon as the San Francisco Recreation and Parks Department completes its renovation project later this year.
How's Performing Arts Workshop holding up during the shelter-in-place order?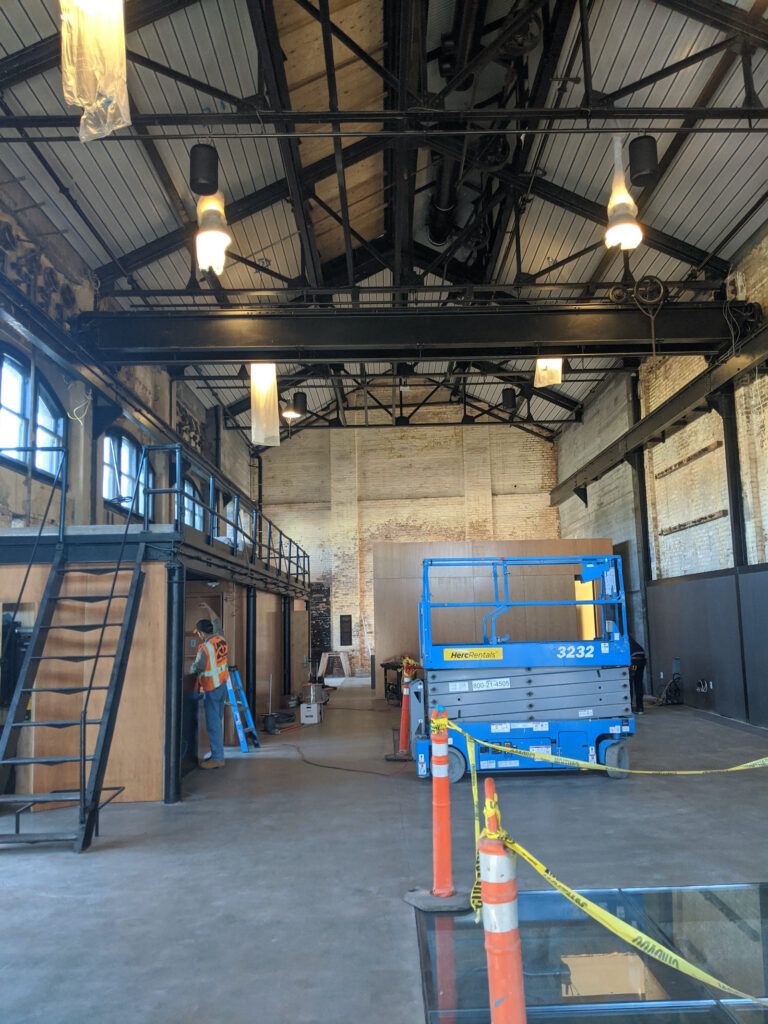 The Workshop is holding up OK. We are all working from home during this time. The biggest shift has been with our arts programming that happens in classrooms throughout the Bay Area, which have all been cancelled or shut down due to shelter in place. Our program team and teaching artists have done an amazing job getting individualized online and distance learning program options ready and available for every single one of our site partners, and we just launched that last week. We are planning to have digital learning options for the Powerhouse on our website soon as well.
How'd your fundraising campaign turnout?
It's still going! But it's gone really, really well. We are about $100,000 away from hitting our $1.3 million goal. It's hard to say in this climate when we'll pass the finish line, but we are optimistic we will. We're so, so very grateful to the residents of District 11 who have supported the campaign and our programs, including the Friends of the Geneva Office Building & Powerhouse, and to every donor and foundation who have supported us the past three years by giving to the campaign. We can't wait to celebrate the opening with you, whenever that may be!
When do you expect to take control of the Powerhouse?
Officially, we will not take control of the Powerhouse until the shelter in place is lifted. From there, we will have to move in and ready the space before any classes start. Obviously, our activation of the Powerhouse will follow any City of San Francisco ordinances on community and group gatherings during this time.
What programs are you excited to host in the new space?
We're excited about the full range of programming, but one program in particular is our summer intensive for high school students that will give them the opportunity to deep dive into a particular art form. Beyond our arts classes for pre-K-12 grades, we're also excited to turn the Powerhouse into a bigger cultural hub for District 11 that will offer rehearsal and performance space for artists and performing arts organizations, as well as a space for people to hold community and cultural meetings, and family celebrations. We expect it will be a busy building!
For more information about the Workshop, visit their website at
www.performingartsworkshop.org or email info@performingartsworkshop.org.
---
Support independent community news
No media outlet covers our neighborhood like The Ingleside Light. Full stop.
Reader support sustains the expensive reporting our community needs and deserves. Will you join the hundreds of readers and become a member?