Business
New Dessert Shop The Fate Tea House Opens in Ingleside
Owner Courtney Huang uses the decor of her bubble tea shop to create a bright and cozy experience.

New dessert shop The Fate Tea House serves way more than classic boba tea drinks.
Owner Courtney Huang said her intent is to deliver a warm and bright experience to every customer. And to that end, each corner is adorned with flowers, including a marquee floral wall where customers can take selfies with treats in hand. There are also heart-shaped decals that read "I love you" in different languages.
Huang soft-opened on May 9 on Ocean Avenue between Lee and Brighton avenues. The location had been home to two other tea shops over the years, including Sno Crave Tea House and the Refresh Tea pop-up.
"I like boba milk tea drinks," Huang said. "When I got into this store I thought, 'Wow, I can open a bubble shop in here.'"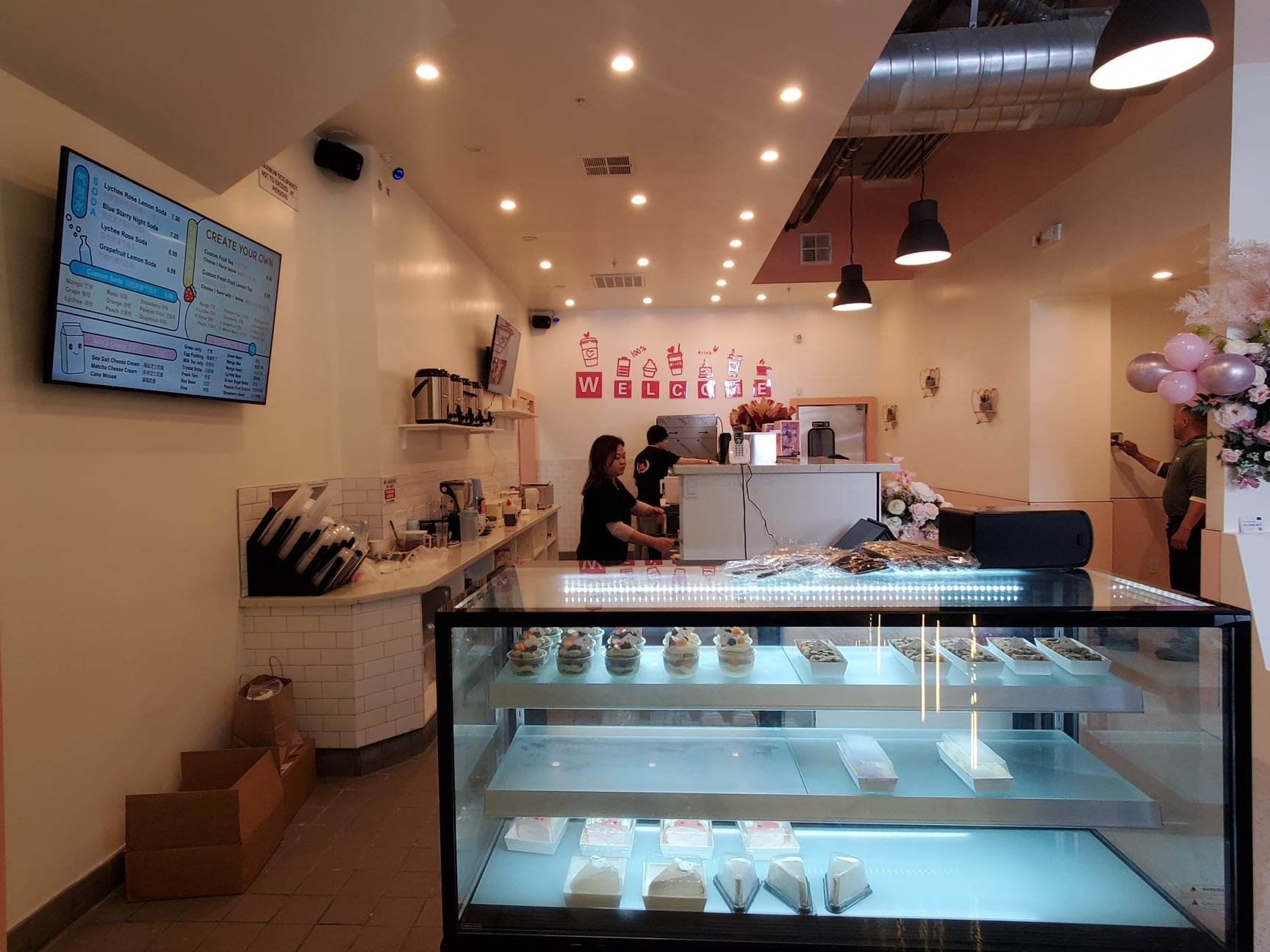 Huang pulled inspiration for the shop's name from her Chinese culture and a name her grandmother called her.
"In English, it's 'fate' and my Chinese name is Fei — so the same thing, same sound," Huang said. "I said, 'Oh, what about we just call it the Fate Tea House?"
Drinks and Bites
The shop offers nine categories of drinks ranging from milk teas to smoothies to sodas and fruit teas. There's also a matcha lovers section. Classic toppings like brown sugar boba, star mango, lychee jelly and more are available.
Whenever Huang gets the chance, she tries to make new creations for the menu.
"We want to serve good drinks, desserts and snacks," Huang said. "I ask my employees to try every drink before we serve to the people."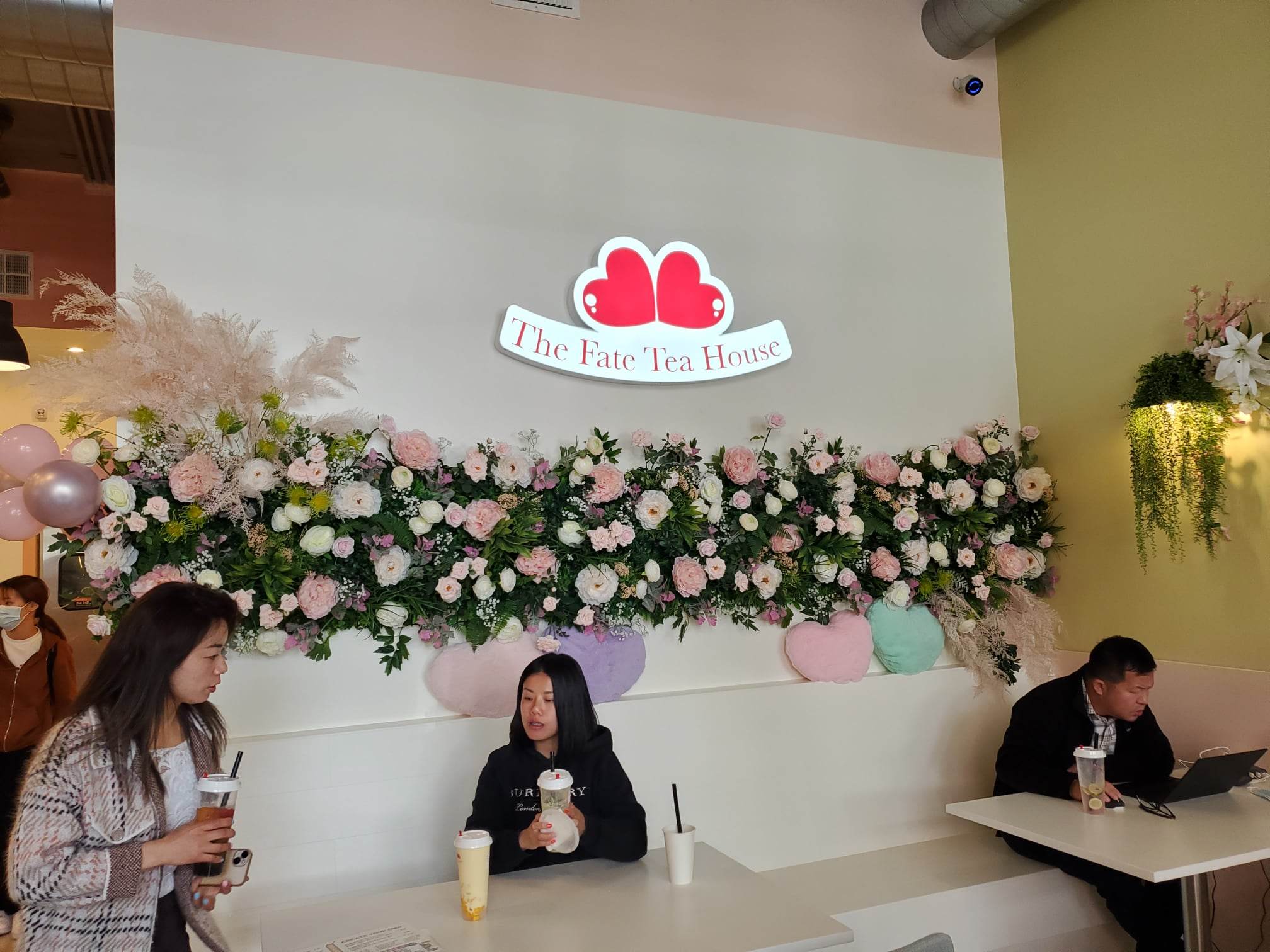 In addition to their impressive drink options, the shop serves a range of cakes such as fruit-flavored bobo cups and crepes to savory items such as chicken burgers and curry fish balls.
"Super cute and neat spot," one customer said on Yelp. "Pink flowers, cozy couches and delicious drinks! Got the taro meet taro and it was a chef's kiss! Kind staff too."
For YoYo Zhu, the shop's manager and Huang's longtime friend, customer service is a top priority. She said she enjoys talking to their customers and telling them about the daily specials.
She said she knows they are satisfied by the smiles they give as they eat and drink.
The Fate Tea House
Address: 1181 Ocean Ave.
Hours: 11 a.m.-7 p.m., everyday
Phone: 1-415-349-4093
Visit Website