News
San Francisco Starts Anti-Catalytic Converter Theft Program
San Francisco launched a program to inscribe a license plate number on catalytic converters to aid in thefts of the devices.

A new free city program designed to deter catalytic converter thefts — and aid victims when theft does happen — launched Friday with a press event.
District Four Supervisor Joel Engardio and San Francisco Police Department top brass were on hand at Sunset Auto Care to inscribe license plate numbers on catalytic converters along with the SFPD logo and speak about the program.
Hundreds of the devices were reported stolen last year. They contain precious materials platinum, palladium and rhodium and are valued at over $1,000 per ounce, making them attractive to thieves.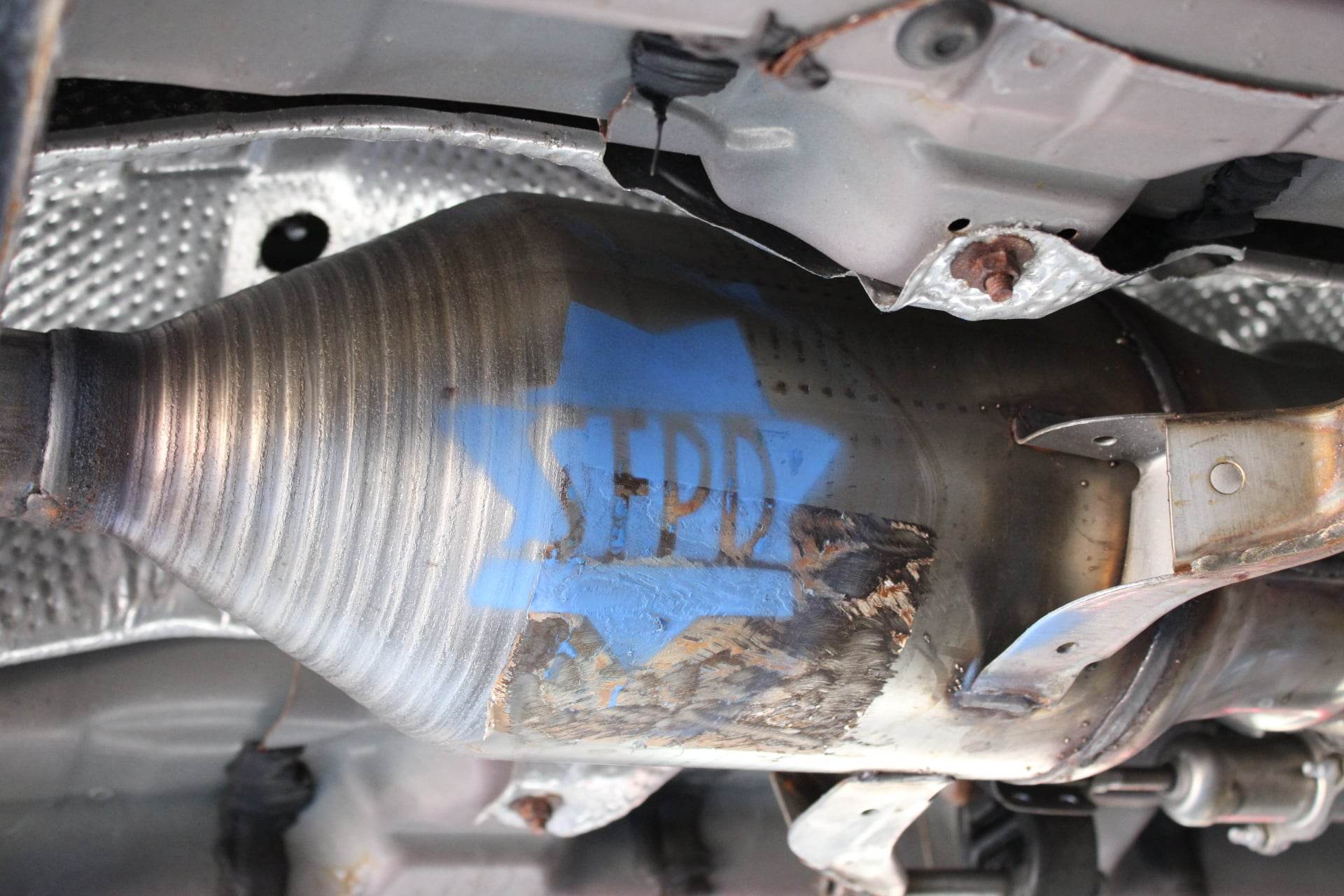 "We have a lot of catalytic converter thefts in the Sunset," Engardio said. "More happen out here than any part of San Francisco. I hear it every day from constituents and we decided we have to do something."
The process includes etching a car owner's license plate onto the devices and spray painting the SFPD logo near it. Police believe the markings will make returning stolen devices an easier process.
Nearly 300 people signed up for the program, Engardio said. Twenty were selected via a lottery system to take part in its first day.
Nathan Jang, an Ingleside Terraces resident who's been a victim of catalytic converter theft, was the first to have his catalytic converter etched.
"I hope it's a first step toward preventing some of the crime that goes on in the city that's not been fully stopped," Jang said. "I hope it helps a lot of people from having their catalytic converter stolen because it costs thousands of dollars to replace."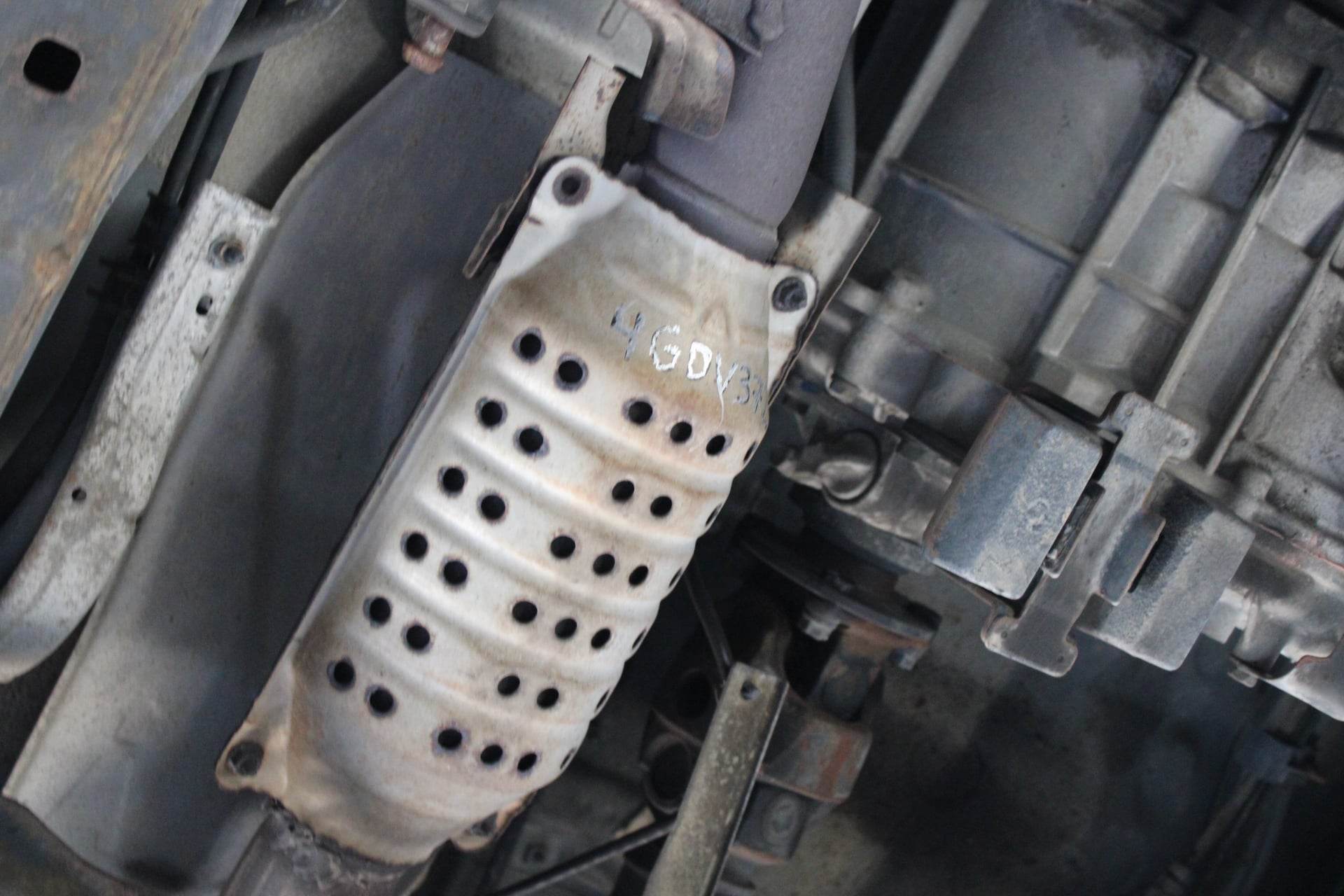 Engardio wants the city to partner with more auto shops to offer more dates and locations for all San Francisco residents.
Sunset Auto Care owner Isaiah Zazi said he's participating in the program to give back to the community.
"I just hope more awareness of catalytic converter theft is made, see how big of an epidemic it is now and different steps that manufacturers can make in how they design their catalytic converters, where they place it," Zazi said. "[Also] more awareness on the crime that way it kind of tapers down a little bit because it's too much right now."
Zazi added that his shop replaced about 20 catalytic converters in the past two months.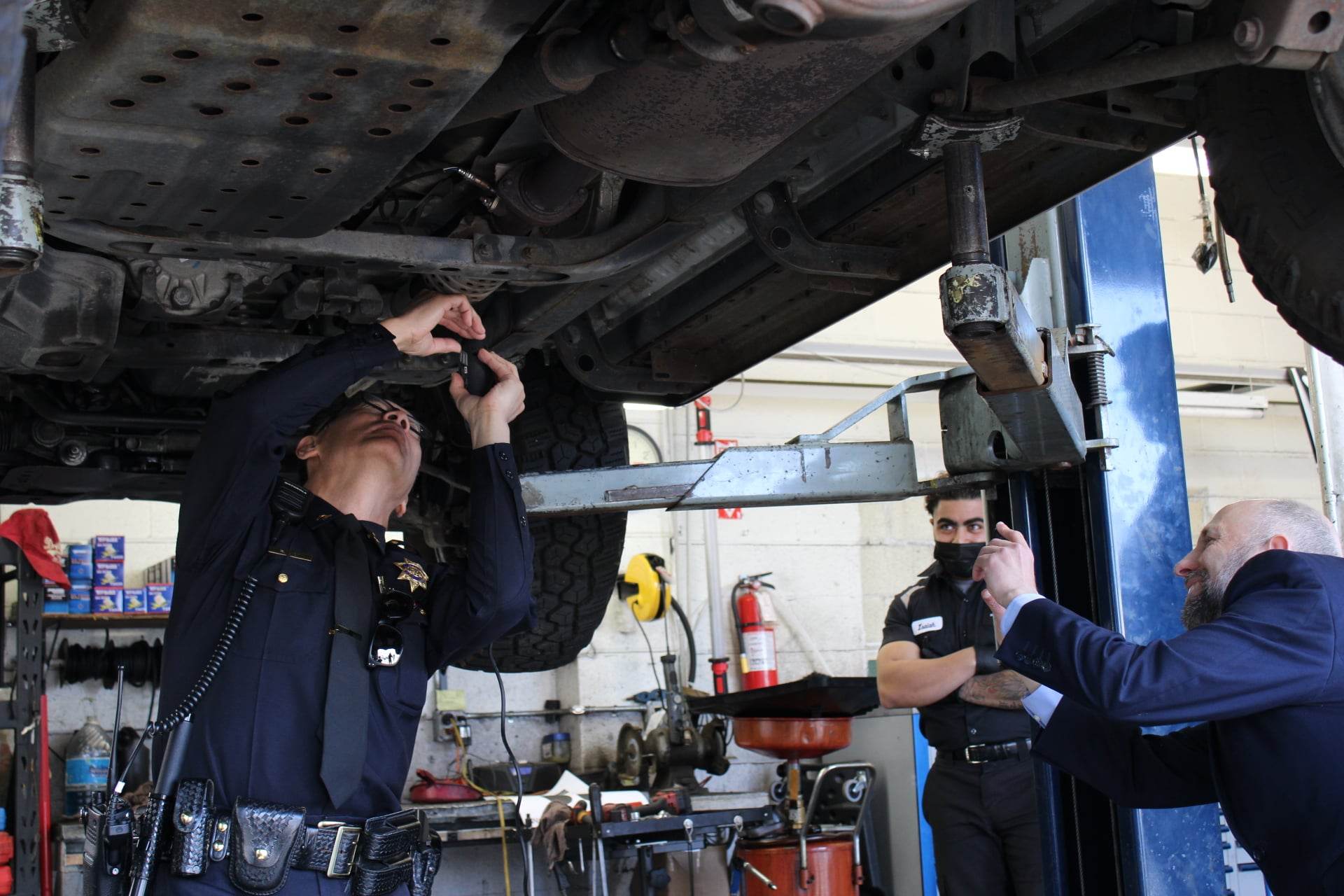 SFPD urges that any incident of this nature be reported to 911 or 311 and that people do not try to intervene. Violent incidents have occurred when victims or bystanders try to stop thieves including one Sunset resident being shot at, Police Chief Bill Scott said.
"We want to be able to try to prevent crime as much as we can," Taraval Station Capt. Robert Yick said. "We can't be everywhere but it's a great tool for us to be able to investigate and hopefully, if people are apprehended, to have them prosecuted for what they do because it's quite a hardship when someone doesn't have a vehicle that they can use."