Black sesame is the tasty theme behind Ingleside's new bubble tea spot.
Dots, which opened on Ocean Avenue near Plymouth on Monday, switches up the traditional way the classic drink is made by mixing black sesame paste into their signature beverages, owners Adonis Chu and Agnes Shung said.
The modern-style shop is also in the former Mr. Green Bubble, which had previously been a boba shop called Super Cue. Chu and Shung decorated the interior with a chic look to match their products.
"We are focusing on sesame as our signature," Chu said. "[We] are most excited to see people, when they drink, they have a great experience."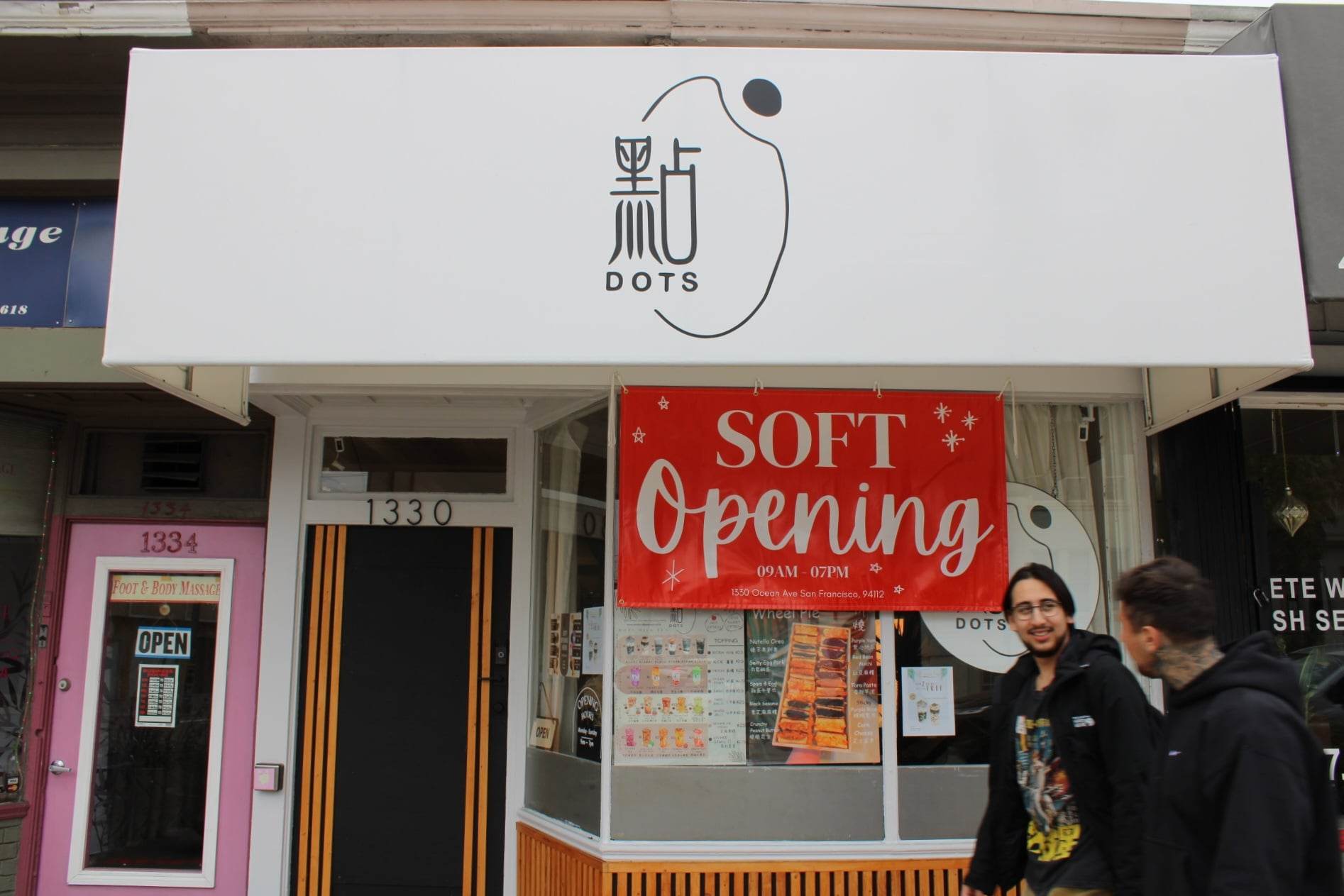 Each item is homemade, including the black sesame paste used in drinks and wheel pies.
"It's pretty unique," Chu said. "No one has it in the Bay Area."
The soft opening menu includes black sesame milk tea boba, original Hong Kong milk tea, mango sago and more. All of their drinks range from $5 to $6.
The inspiration behind their name comes from their love of black sesame and its shape. The logo was designed by Shung, who saw it as an opportunity to utilize the form of the seed.
"At the time we kind of rushed so we were thinking simple," Shung said. "We want to make it simple. What [does] black sesame look like? It's like a black dot."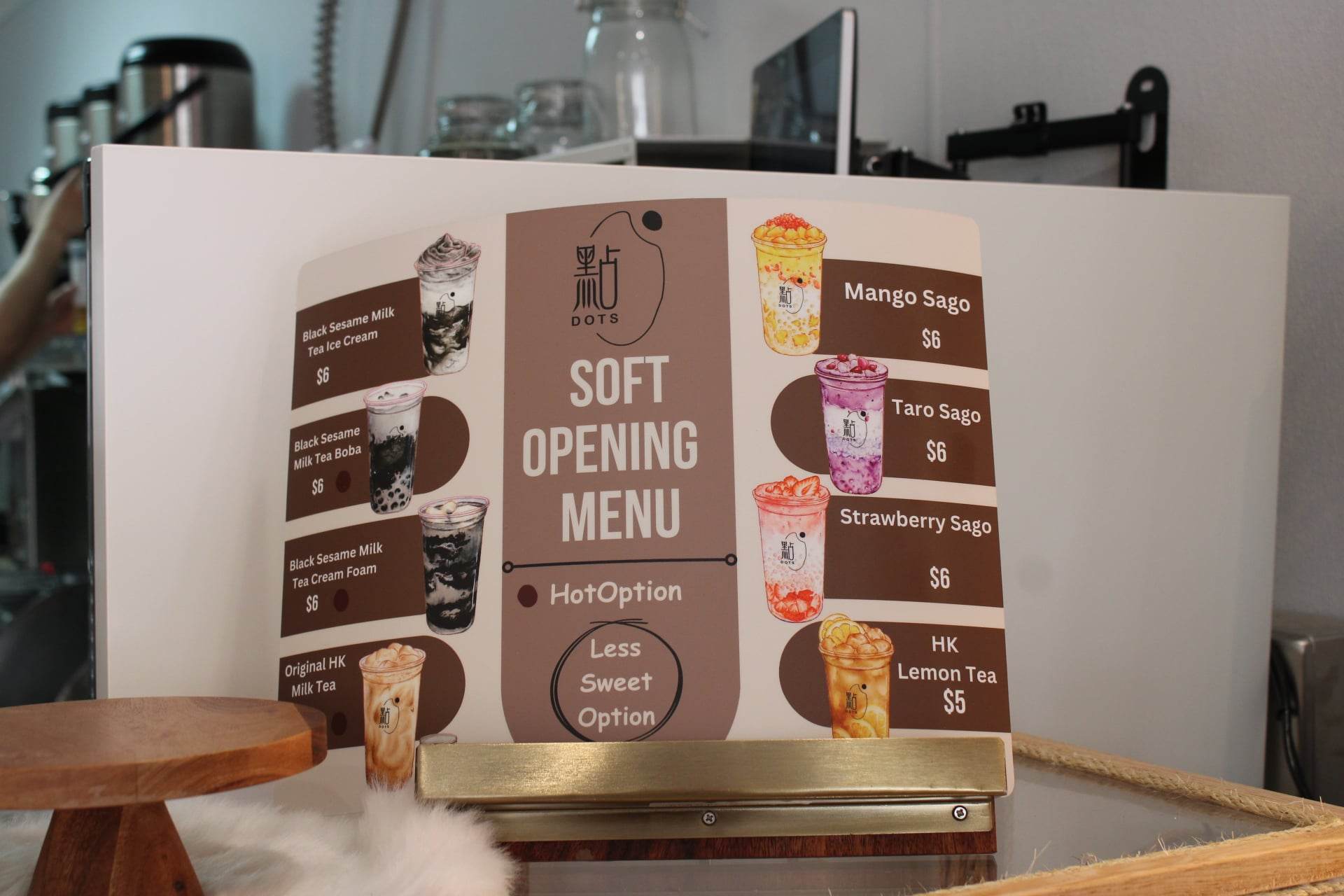 The menu will expand slightly with additional flavors such as avocado sago after their grand opening, which has not yet been scheduled. They will also offer select toppings like cream foam, lychee stars and more ranging from $.50 to $1.25.
Eventually, Dots will be on third-party delivery apps like UberEats and Grubhub.
Customers started coming in right away.
"Just stopped by to get some groceries and I saw this building open, so I wanted to give it a try," Ming Hu said. "It's pretty good."
Aside from drinks, they sell popular wheel pies in a variety of flavors ranging from Nutella Oreo to spam and egg at $3 each.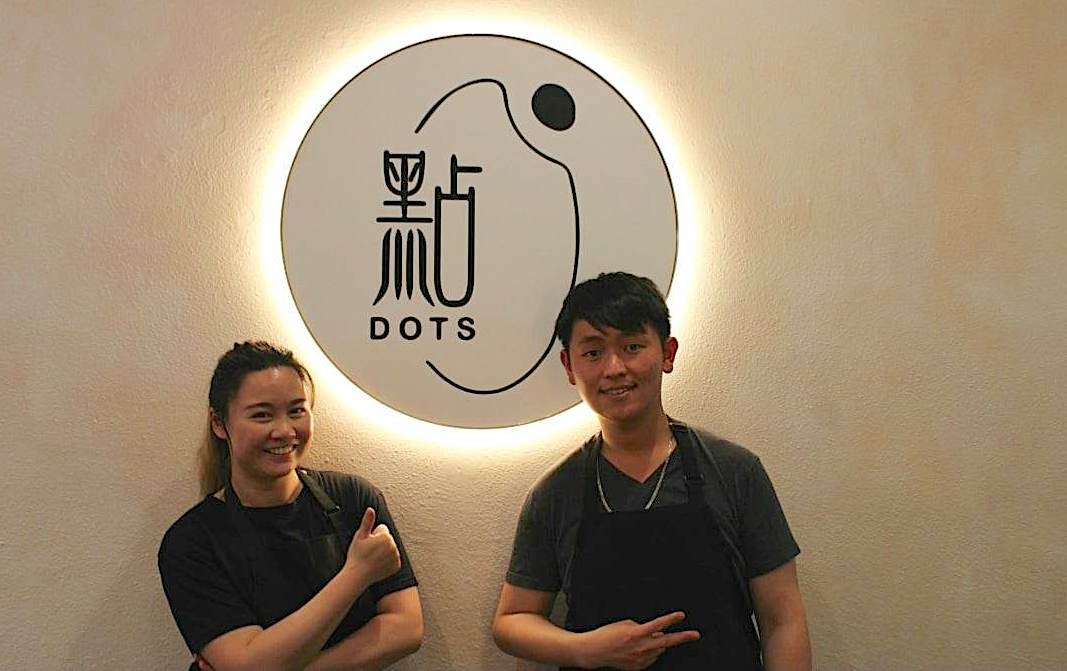 Chu and Shung, who are first-time business owners, are excited to introduce people to their distinctive menu.
"I like to share my favorite drinks to everyone," Shung said. "They're happy. I feel happy too."
Dots
Address: 1330 Ocean Ave.
Hours: 9 a.m. to 7 p.m., Monday to Sunday