The Ingleside Light is an independent news outlet. Sign up to receive our latest stories as soon as they're published.
Take a moment to breathe in fresh air when you visit these lively parks in the greater Ingleside neighborhood.
Whether you want a moment to yourself or to gather with friends and family, one of these parks will serve your needs. From children's play structures to breathtaking city views, these outdoor spaces have it all.
All can be accessed by bus and light rail, and most of them are also within walking distance from each other. No matter where you are in the neighborhood, getting to them is a breeze.
So be a tourist in your own backyard. Stay local and rediscover hidden gems in the neighborhood.
Here's where to find them.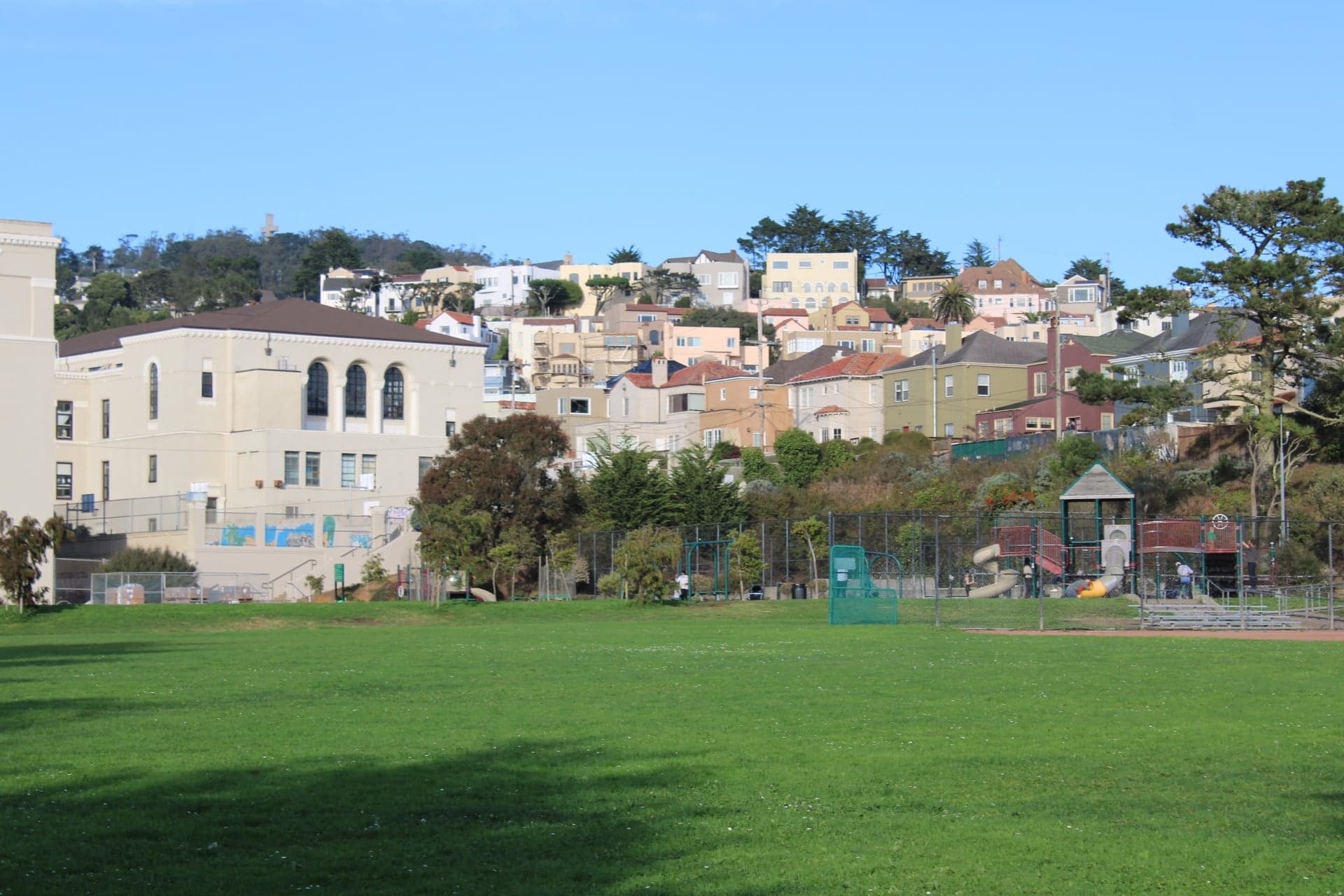 Aptos Park
147 Aptos Ave. | Website
This open space park is equipped with any park-goer's needs. It features a worn-in baseball diamond, a kid's play structure, a tennis court and a huge recreational field. It is located directly behind Aptos Middle School. There are tables and benches and public restrooms. The park is perfect for a nice stroll along its concrete path that wraps around the baseball field before exiting you towards the staircase.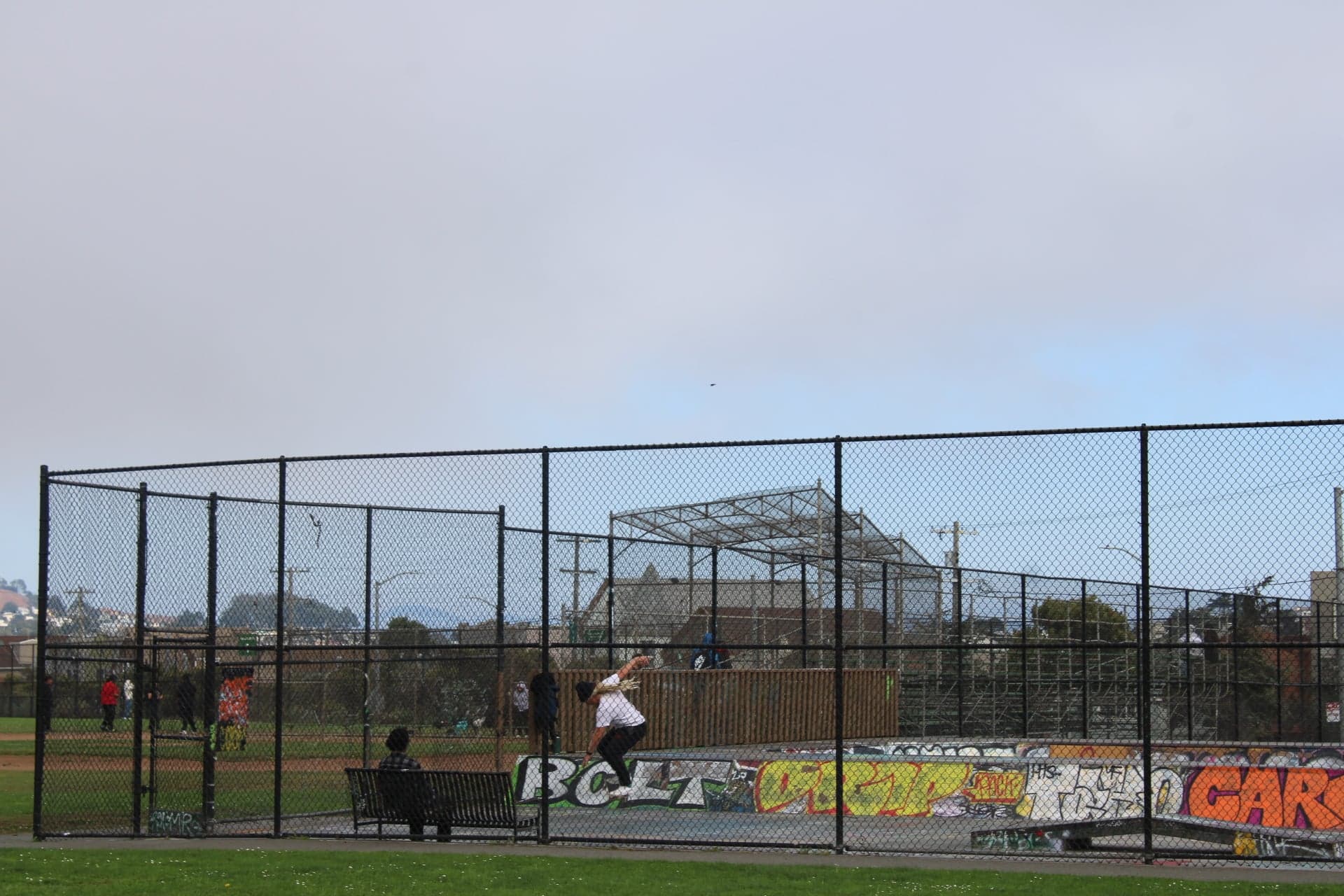 Balboa Park
Ocean and San Jose avenues | Website
This park has everything someone who wants to spend the day outside could dream of. It has four baseball diamonds, two children's playgrounds, a tennis court, one basketball court, one soccer field, one skatepark and a recently renovated indoor pool. There are also several sitting areas and restrooms placed throughout and the San Francisco Police Department's Ingleside Station. It's also home to Boxer Stadium which is known for hosting soccer and rugby games. This lively and energetic park is perfect to get your body moving.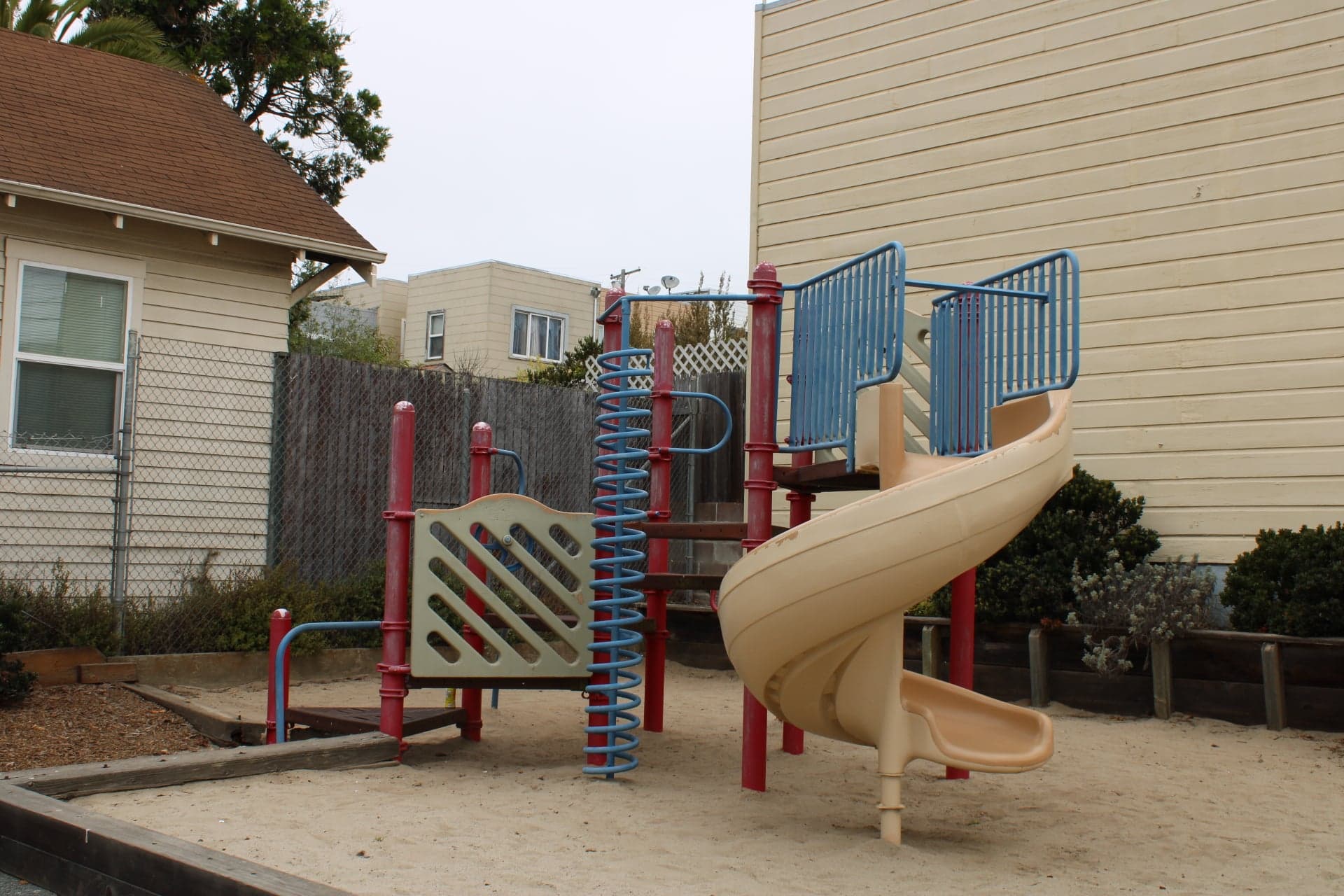 Randolph-Bright Mini Park
Corner of Randolph and Bright streets | Website
This small and quaint park holds a small kids play structure and a soft dirt recreation area. There's one bench and a small staircase as well. Though it is on the small side, it can be ideal for gatherings.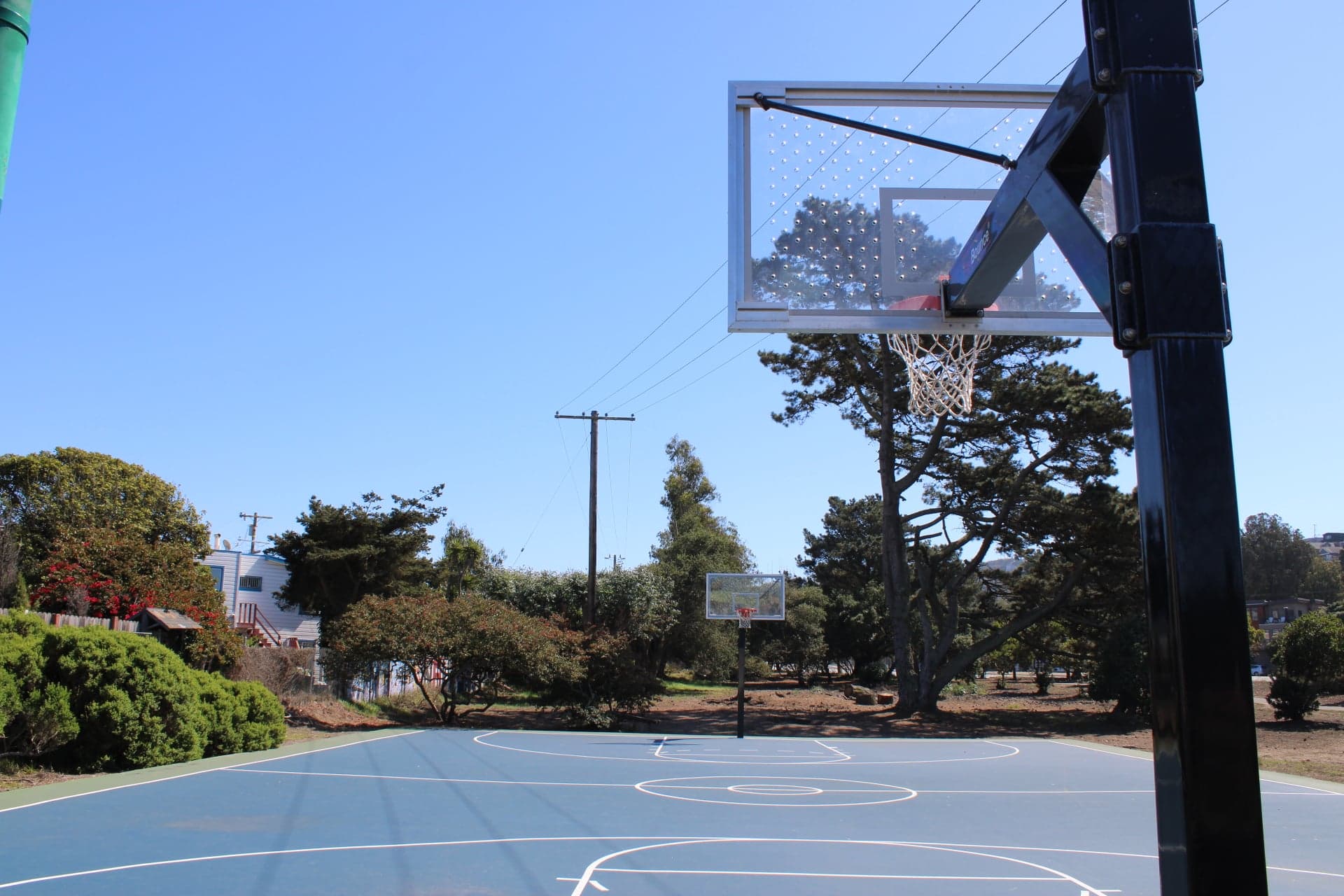 Brotherhood-Head Mini Park
Brotherhood Way and Head Street | Website
This medium-sized park has one children's play structure that lays on top of a floor of black rubber tiles and has a basketball court adjacent to it. It also has benches located throughout. There is a dirt paved path that leads to Sisterhood Gardens that is also located in the Brotherwood Way Open Space.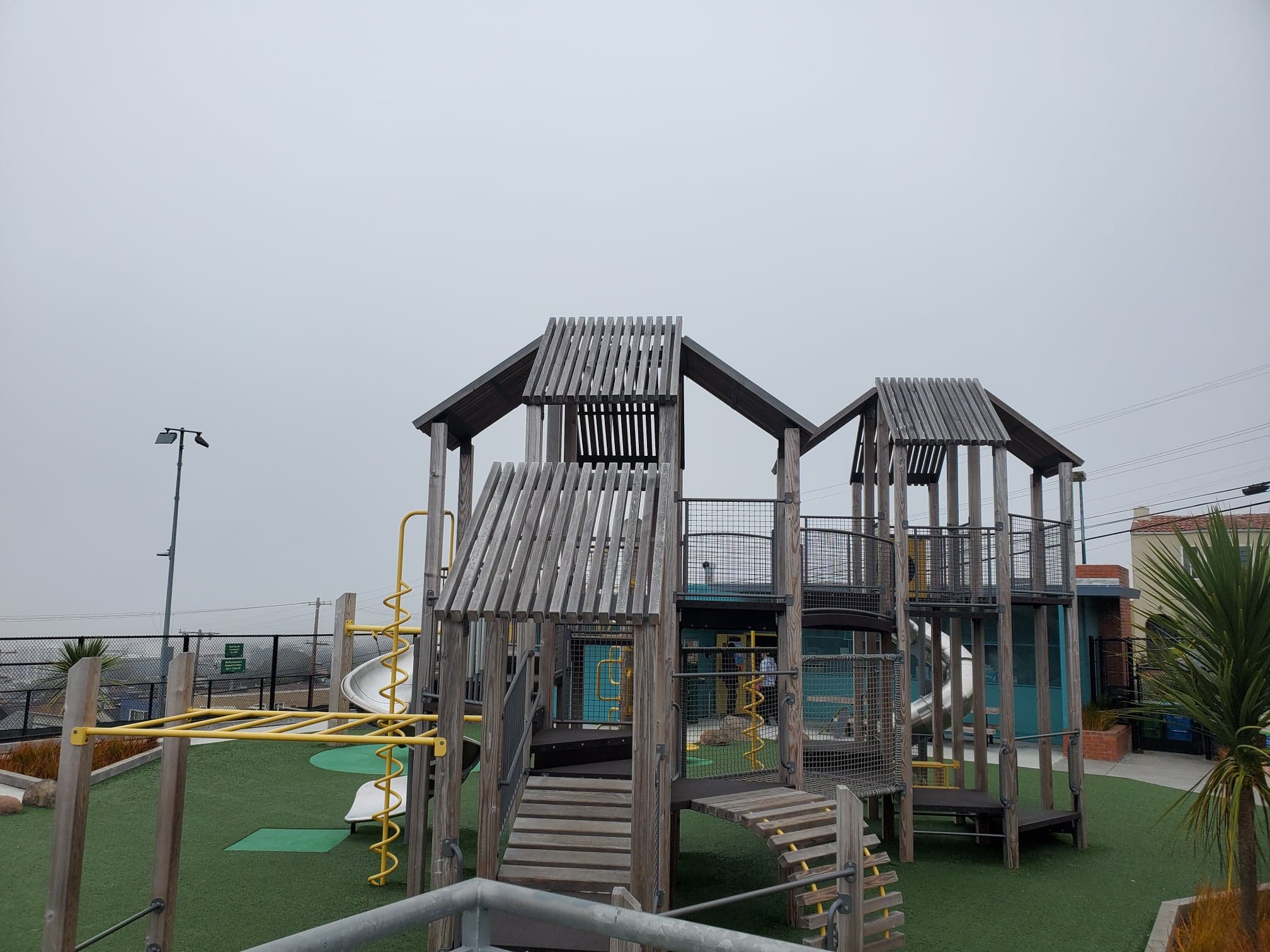 Merced Heights Playground
801 Shields Street | Website
This clubhouse is home to the Youth 1st, a nonprofit that offers a year-round academic program. The recreational play areas attached to the building include one basketball court, two tennis courts and a huge kids play structure that is equipped with a slide, climbing activities, swings and more. It also has several areas throughout for people to sit. Each element to this park is tightly packed with each section being within feet of each other. It is also a part of San Francisco's Let'sPlaySF initiative to restore 13 worn down parks across the city.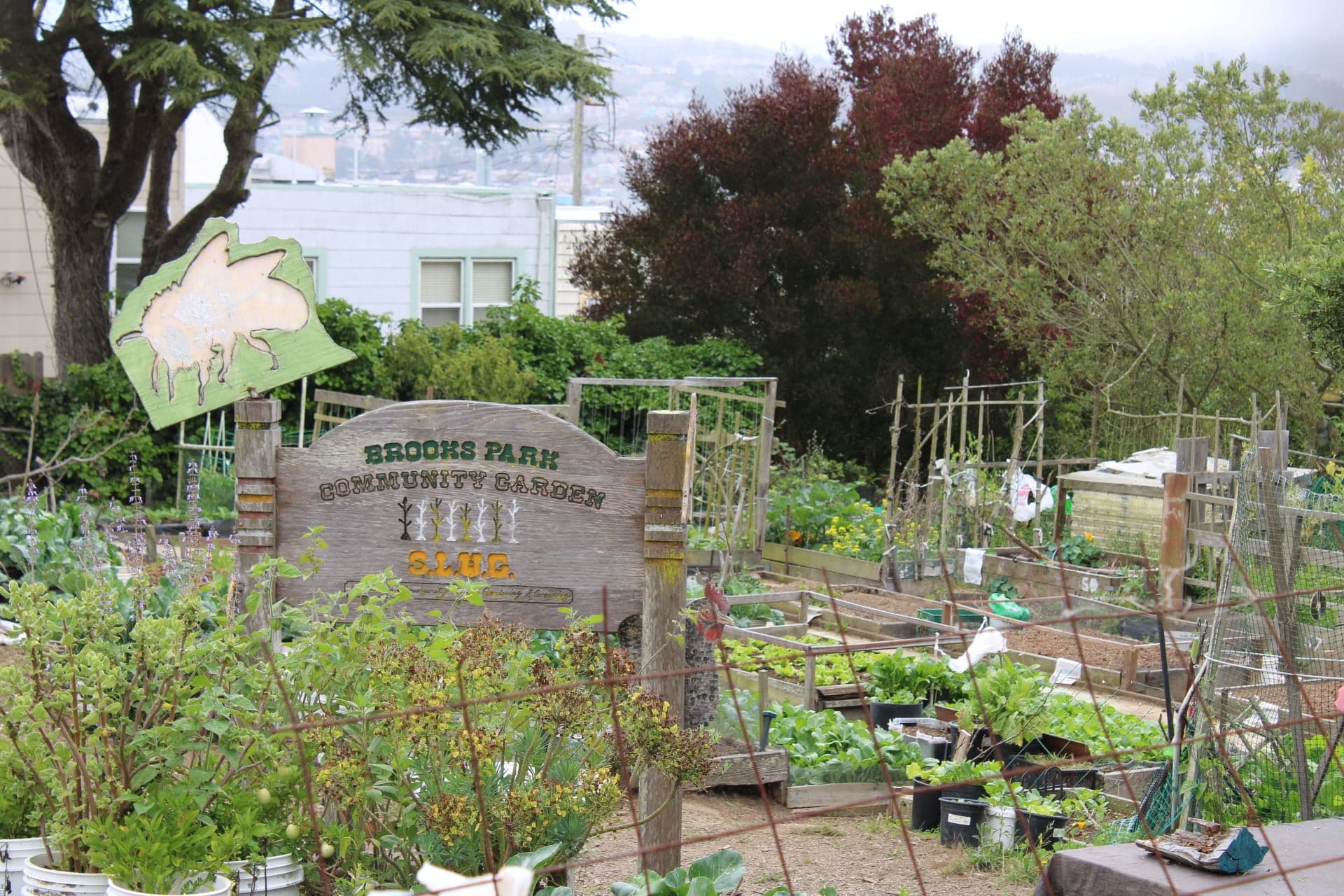 Brooks Park
Entrances: Ramsell Street and Arch and Vernon streets | Website
From tables and benches to many chances to take in breathtaking 360-degree views of the city, this large park has a lot to offer. It has a small children's play structure equipped with swings and sand. Adjacent to it, is the Brook's Park community garden which is filled with several varieties of herbs and vegetables. It also has a concrete court with a few benches. Near the center of the park is a barbeque pit which is accompanied by tables, benches and a trash can. There is also a stonewall to sit and admire the view and dirt paths to explore the many entrances of this park.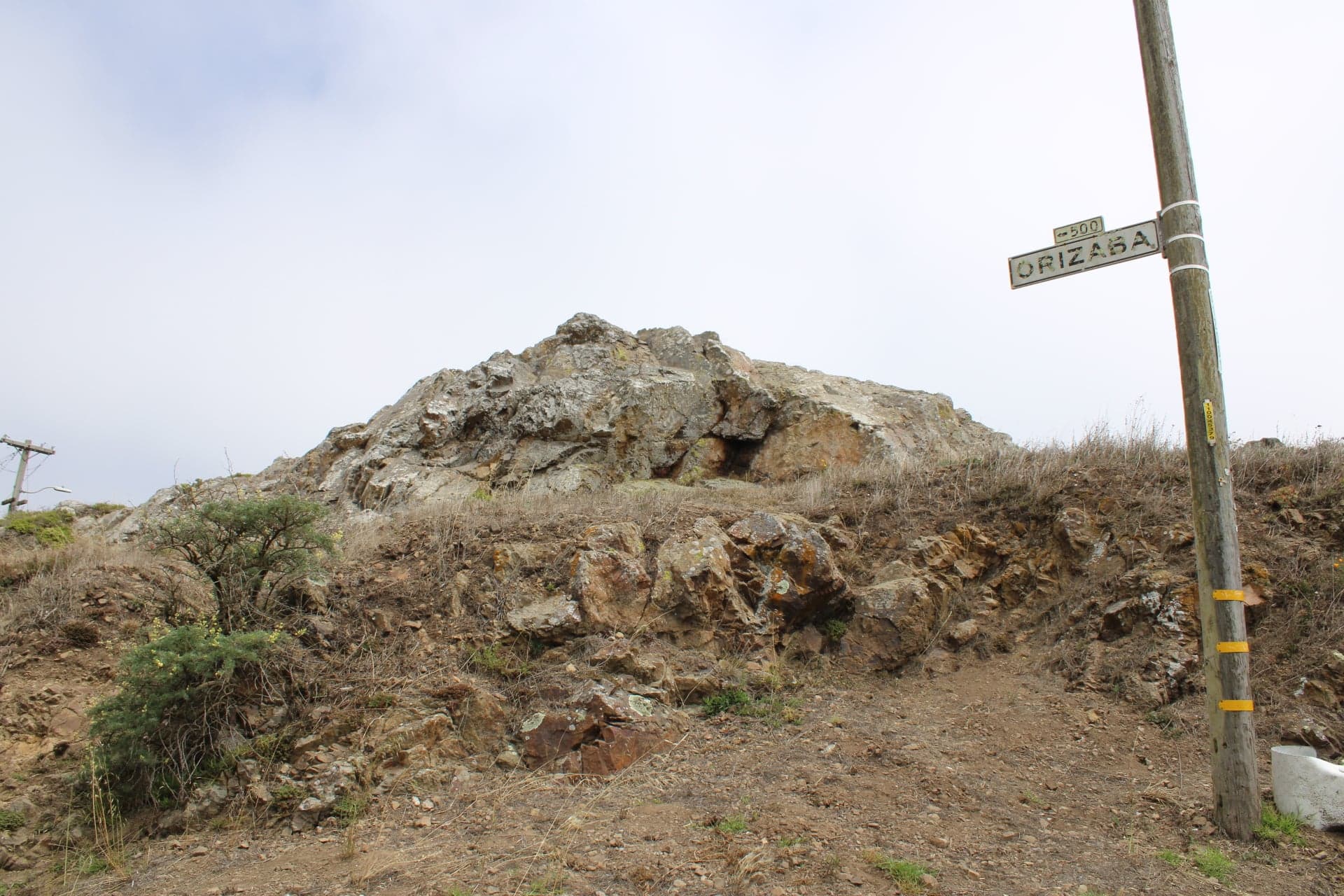 Lakeview & Ashton Mini Park
Orizaba Avenue and Shields streets | Website
Located at the top of Orizaba Avenue and Shields Street is an immersive hilltop park boasting 360-degree views. Dirt trails lead to the summit of rocks and boulders that you can, carefully, walk on to get the ultimate view of the city from all angles. Native wildflowers and plants hug the windblown landscape known by locals as the Orizaba Rocky Outcrop.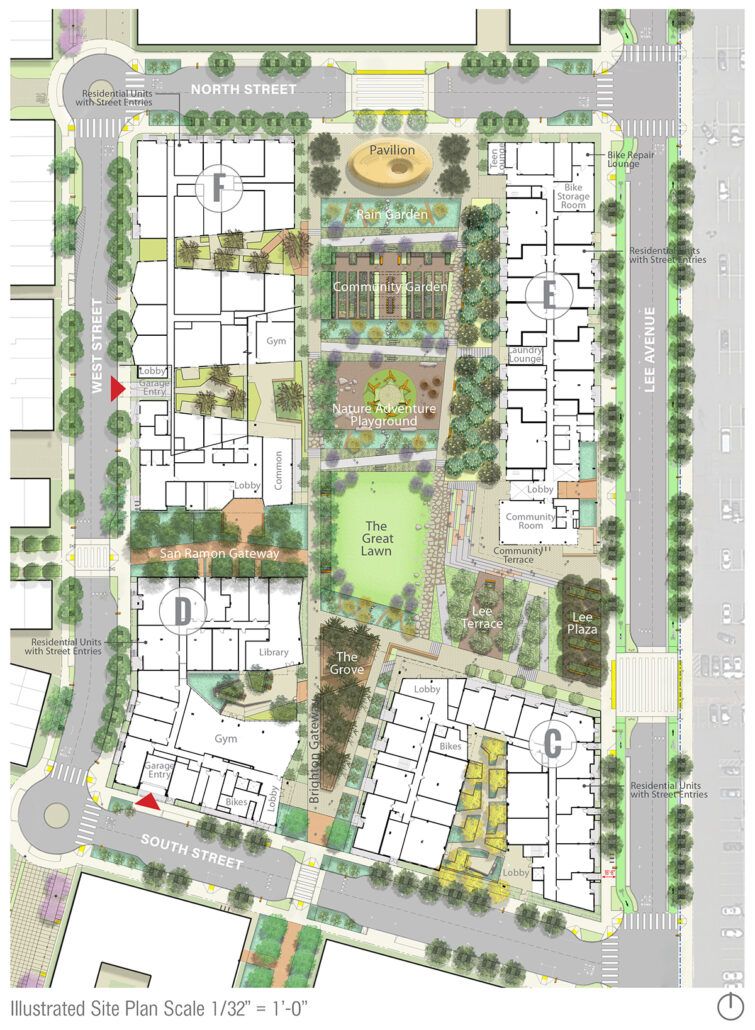 Coming Soon: Reservoir Park
Adjacent to the City College of San Francisco | Website
The Balboa Reservoir development's plans include a large central park. Two acres in size, it will be surrounded by 1,100 residential units right across from City College and not far from Ocean Avenue. Based on the project proposal drawings, it will have large lawns, ornamental landscaping, rain and community gardens, a pavilion and a kids play structure.
Support Independent News
This story you've just finished was funded by our readers. We want it to inspire you to either sign up to become a member or make a gift to The Ingleside Light so that we can continue publishing stories like this one that matter to our community and city.
The Ingleside Light is a reader-funded news publication that produces independent journalism to benefit the community. We were founded in 2008 to fill a void in San Francisco's press: An outlet dedicated to the people of the greater Ingleside neighborhood. More than a decade later, The Ingleside Light is still here doing the work because it is critical to democracy and our civic life.
Your contribution today will help ensure that our critical work continues. From development to small business, to parks and transportation and much more, we are busier than ever covering stories you won't see anywhere else. Make your gift of any amount today and join the hundreds of readers just like you standing up for the power of independent news. Thank you.
JOIN NOW