Housing & Development
New Balboa Park BART Station Plaza Set To Open in Weeks
The new passenger loading and redesigned community areas may be completed as soon as the end of August.

Balboa Park Station's new plaza and passenger loading area is nearly completed.
Bay Area Rapid Transit broke ground on the project last year, redeveloping its passenger loading near Geneva at San Jose avenues that had long been called a "kiss-and-ride" in line with the development of a San Francisco Municipal Transportation Agency's lot called the Upper Yard into affordable housing.
The predicted completion for the project has been pushed several times but BART Project Manager Hong Mei said it will be done at the end of August or in early September.
"After completion of this project, drop off and pick up will be much better," Mei said.
As part of BART's ongoing station modernization plan, the design includes an Americans with Disabilities Act-accessible path from the plaza to the station, a looped passenger loading zone accessed via San Jose Avenue, multiple seating areas, new lighting, security cameras and more.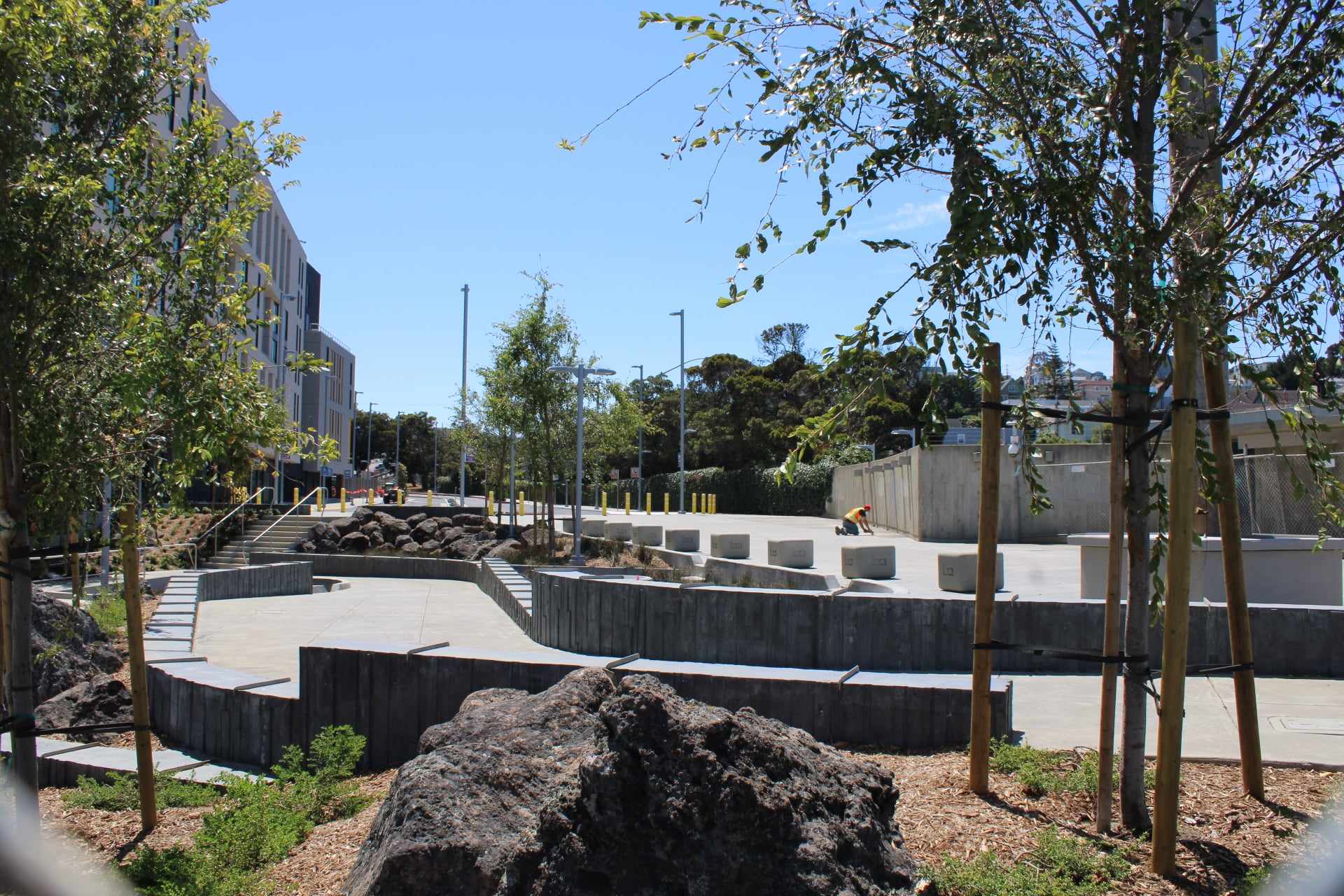 Mission Housing Development Corporation's 131-unit housing development is expected to be completed later this summer.
BART Station Planning Group Manager Tim Chan said that this project has been a true collaboration with everyone involved including the community and with housing advocates.
"It really highlights what we can do with transit agencies or what public agencies can do," Chan said. "We partner with communities — with our stakeholders — to do things that are really meaningful in a community. We really look forward to having more of those opportunities throughout San Francisco."