News
Brotherhood Way Safety Improvement Project To Start in 2023
The city will recruit neighborhood stakeholders for a community advisory committee that will be charged with guiding the planning process.

A two-year planning process to identify safety improvements for Brotherhood Way and surrounding streets is set to kick off next year.
Led by the San Francisco County Transportation Agency, the Brotherhood Way Safety and Circulation Plan aims to do a needs analysis, concept development concept refinement and technical analysis, according to the agency.
The study emerged as a recommendation from the city's ConnectSF Streets and Freeways Strategy, a multi-agency long-term planning effort to develop an effective, equitable and sustainable transportation system.
Brotherhood Way and Alemany Boulevard were identified as high-speed, high-capacity streets that needed improved safety and neighborhood connectivity.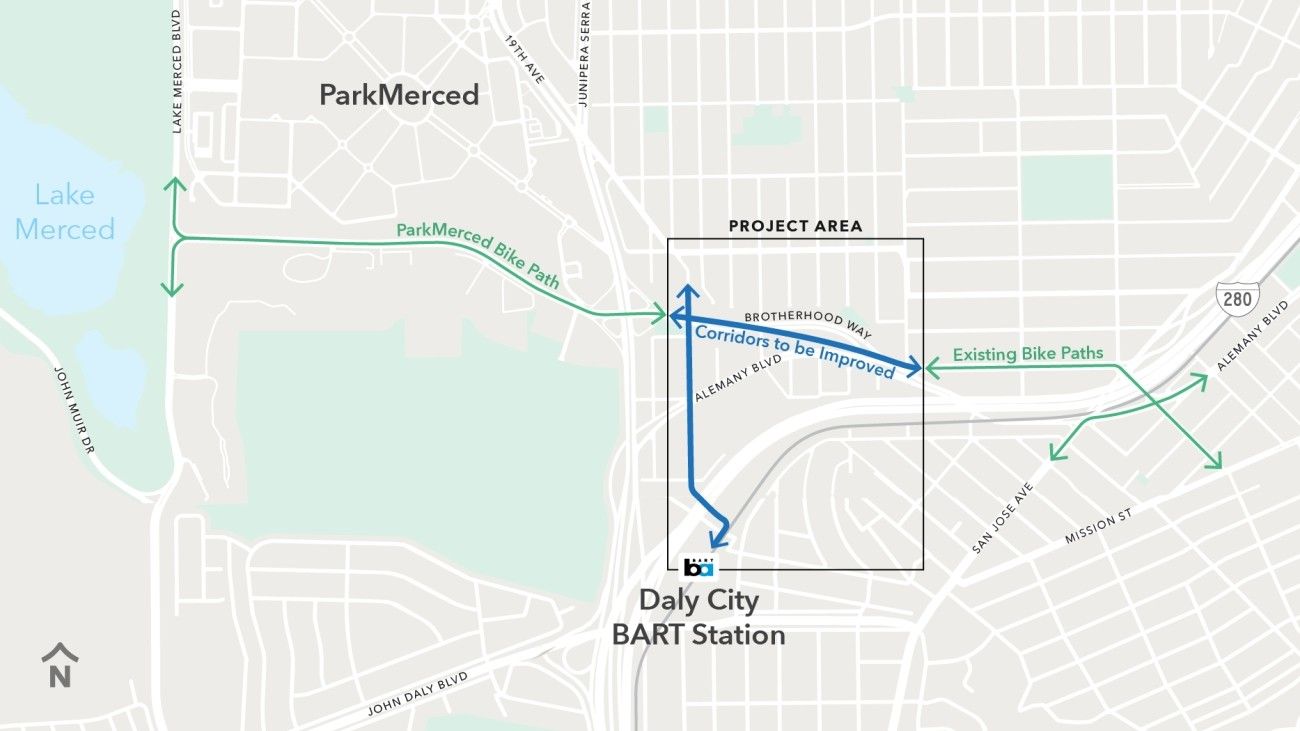 The project will develop near- and long-term concepts to improve safety, circulation and connectivity. The plan's final recommendations are slated for November 2024.
A community advisory committee composed of stakeholders will be formed to guide the project while engaging the wider neighborhood's residents.
"Community engagement will be a key element of each study phase and a community advisory committee will be formed to guide all aspects of project development," the project website states.
In November, the SFCTA Board of Directors, which is San Francisco's 11 supervisors, allocated $175,516 to the project adding to an existing Caltrans grant for sustainable transportation planning.
The San Francisco Municipal Transportation Agency and Planning Department will be involved in the project.