News
City College of San Francisco Prepares to Break Ground on $133M Student Success Center
The new facility will be a gateway for new students but also the neighborhood.

City College of San Francisco fenced off a section of campus along Ocean Avenue to prepare for a new $133 million building.
The new Student Success Center will replace the administrative building called Conlan Hall, consolidating more 30 student-serving programs ranging from academic counseling to the career center.
"Improved access to services is key to increasing and maintaining future enrollment," according to the college's description of the project. "The entire student body will be better served, especially historically marginalized student populations."
Along with the building, a new entry at the corner of Frida Kahlo Way and Ocean Avenue will be built including a staircase, plants and trees, seating and bioretention swales to control stormwater. A piece of art called the Sentinels, which the Arts Commission recently put in storage, will be located in front along with a new digital marquee.
This week, the college began removing trees — all of which will be replaced — and closed the pedestrian bridge crossing Ocean Avenue and connects Geneva Avenue to the college.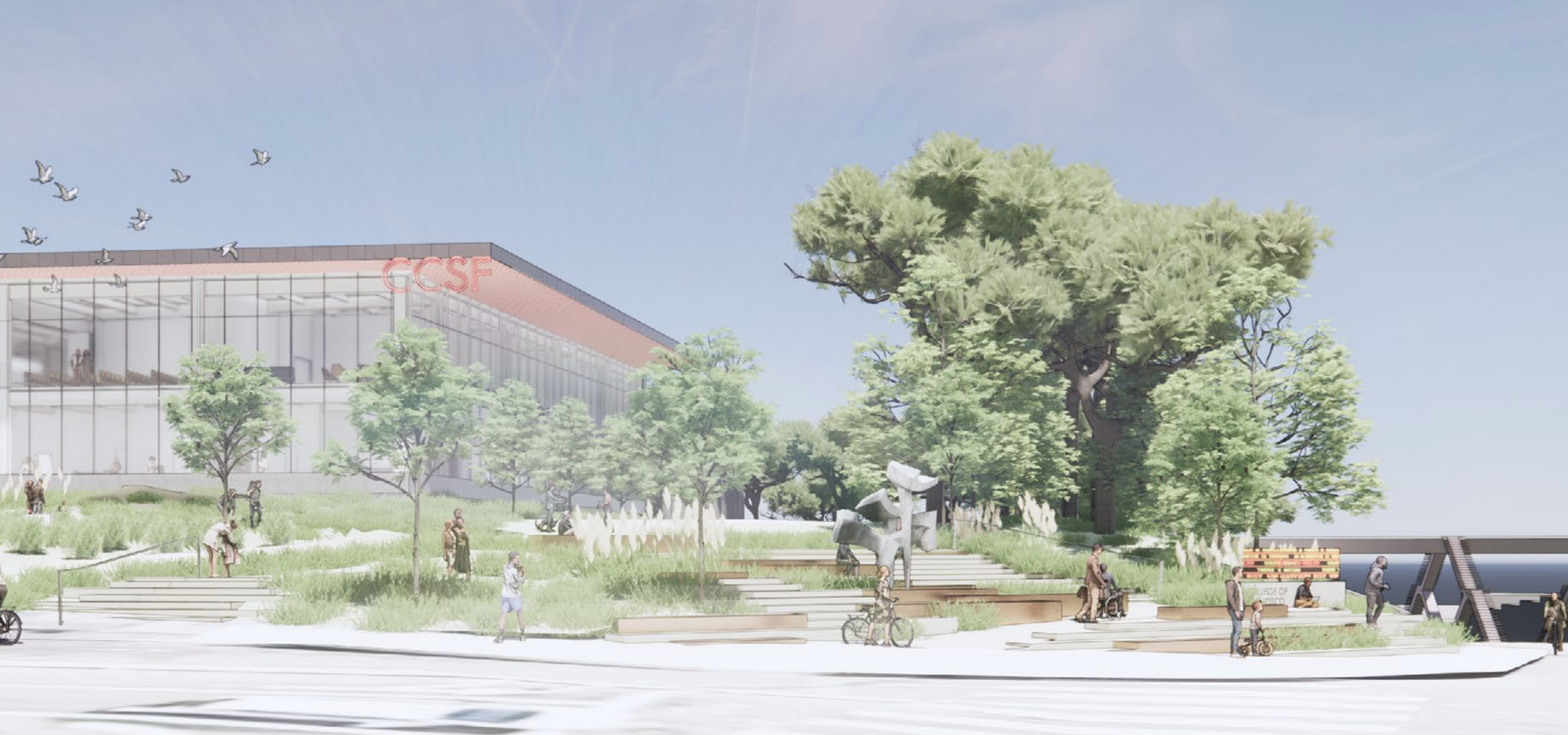 In an update to the college's Board of Trustees at its June 22 meeting, Chancellor David Martin said in his written report that all employees have moved out of Conlan Hall and construction crews will continue to remove furniture and equipment throughout June.
According to a presentation at the June 8 Board Facilities Master Planning and Oversight Committee meeting, several offices and departments have already moved out of Conlan Hall into other buildings and bungalows.
"Signage has been placed on the construction fencing with details about the relocation of programs and departments," Martin said in his report. "The bookstore is now open and serving students in its new location at Smith Hall."
XL Construction and Gensler are the design and build team for the project. On Gensler's website, the two-story center will be approximately 80,000 square feet.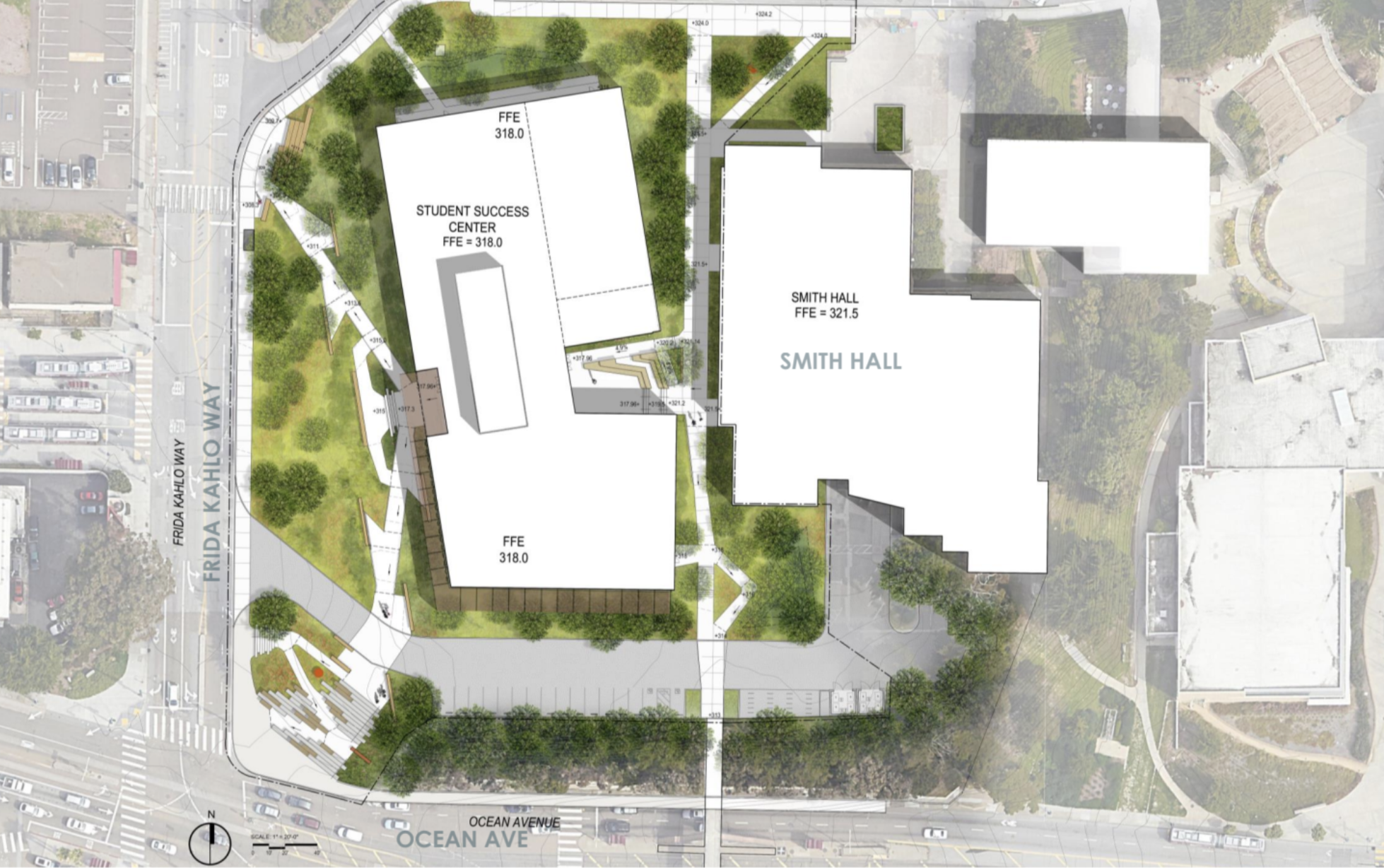 Funding for the project comes from bonds passed by voters in 2001, 2005 and 2020. The 2020 bond, called Proposition A, was for $845 million and is meant to allow the college to build new facilities, make renovations to existing buildings and make necessary seismic upgrades.
The Ingleside Light has reached out to the college for more information about the construction schedule for the building, but did not get a response by press time. A communications officer appears to have been hired at the June 22 trustees meeting.
Construction is already underway for the college's state-of-the-art science, technology, engineering, arts and mathematics STEAM building just across the street in the college's parking lot.
The college is also seeking to build an approximately $200 performing arts center that will house music and theater classes as well as the future home of Diego Rivera's priceless Pan American Unity fresco.