News
Q&A: District 11 Democratic Club Leader on New Member Outreach
Rosario Cervantes is urging democrats to get involved with the club and politics ahead of the 2024 election.

The District 11 Democratic Club wants you to vote in the upcoming 2024 elections, and Rosario Cervantes is working to get the word out.
"I'm hoping to grow the club and bring more people on board," Cervantes said. "We have a big election in 2024: We're voting for everyone, from our local district supervisor to the president of the United States."
Founded in 1998, the club is one of 23 of chartered democratic clubs in San Francisco working on behalf of the Democratic Party to do voter registration, issue advocacy, endorsing candidates and measures among other activities.
The club also hosts several special events and activities throughout the year like civic education outreach, membership meetings, candidate and measure endorsements and more.
Cervantes, who joined in 2002, is wants new members to join the club ahead of the election of the District 11 supervisor. People can learn more on the club's website or check out its social media pages, she said. Membership starts at $20 for people over 21 or $10 for people 65 and older.
"It's important to come out and vote because your vote does make a difference," Cervantes said.
The Ingleside Light caught up with Cervantes to discuss the club's plans for the pivotal election year.
This interview has been edited for length and clarity.
What does the District 11 Democratic Club do?
What we do is political civic engagement. We talk about how voting is important. We get involved in all the races. We have membership meetings where we hear and listen to members and learn what their concerns are.
Now we're getting involved in the election. We're going to start the endorsement process. That's when we go out and we meet everybody that's running. All the candidates, all the local initiative representatives and we interview them. After we meet with them, we then make a recommendation to our membership. Then we have a big meeting and we have the candidates and representatives come back and speak to the membership themselves. Then we decide.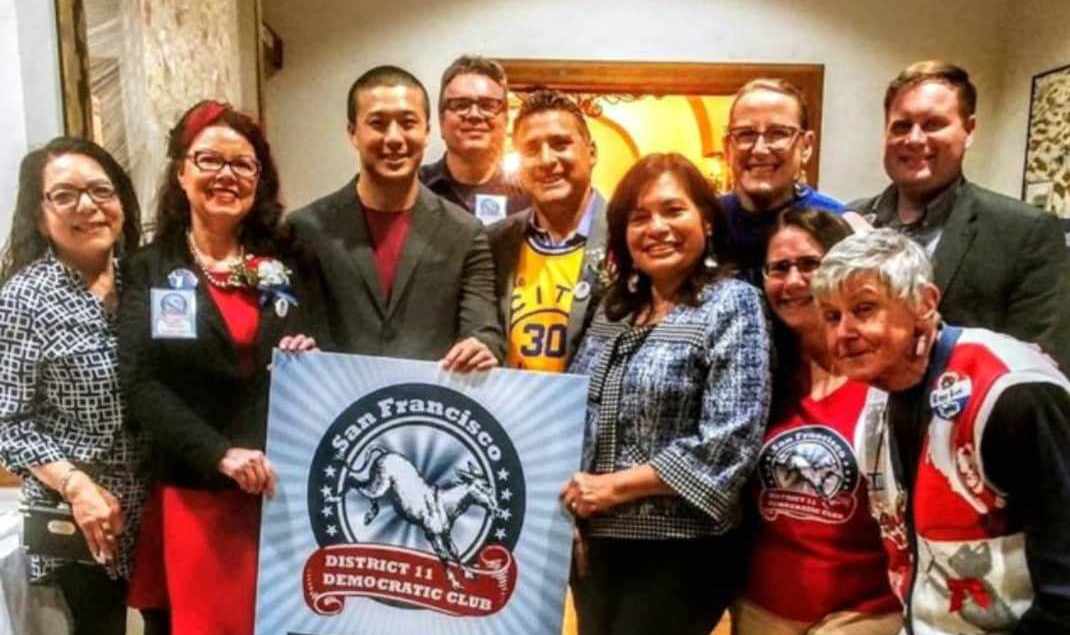 How are you and your members gearing up for the upcoming election season?
We have training. We're going to have training at San Francisco State University with one of our professors, who is a member herself, Brigitte Davila, and she's going to train us on the operations on Nation Builder.
What is something you want people to know about the club?
We hear you. We encourage you to come and learn about us and speak up. We all have something in common. The common goal is we want to get candidates that have our values.
Does the club have any events coming up?
We'll be at the Mission Terrace Neighborfest at Slowyuga on Sept. 10 from 11 a.m, Canto De Povo: The Music of Milton Nascimento at the Jerry Garcia Amphitheater on Sept. 17 from 12:30 p.m. and Sunday Streets in the Excelsior on Oct. 14 from 11 a.m.