Business
Italian Restaurant Ofena Wants To Be the Community's Second Home
Restaurateur Tan Truong and chef Tim Humphrey are using Italian cuisine to create a community-forward dining experience.

The long-vacant storefront on Ocean Avenue has been transformed into a chic and family friendly Italian restaurant named Ofena.
Business partners and longtime friends Tan Truong and Executive Chef Tim Humphrey with assistance from Director of Hospitality Kaitlin Mitza officially opened the restaurant Friday in Lakeside Village in a space occupied by Lakeside Café.
Truoung, who lives in the neighborhood and co-owns popular San Francisco sushi restaurant Ju-Ni, said he saw the space as a chance to bring the neighborhood together.
"I thought it would be a good opportunity to open something for the neighborhood and just create a place that the community can get together, enjoy some good food, some good drinks and some good conversations," Truong said.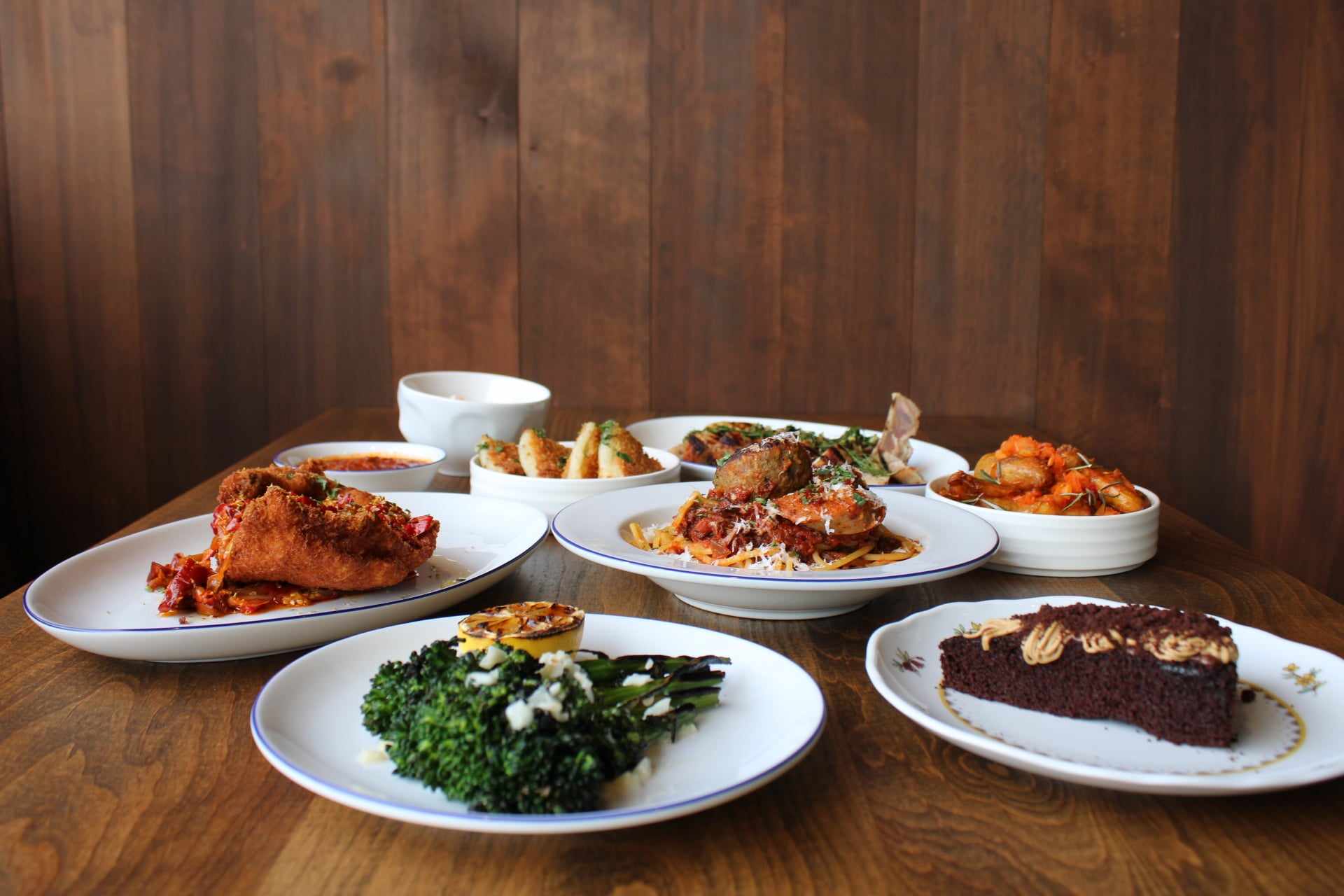 The restaurant is inspired by the small Italian town Ofena where Humphrey's great grandparents, Giuseppe and Maria Ferrone, came from. Its menu was designed with tributes to well-loved Italian dishes with help from Humphrey's brother and Bay Area chef, Joseph Humphrey.
Ofena serves Italian classics with a California twist. Its heirloom squash giardiniera antipasti and signature dish spaghetti alla Chitarra comes with one contorni or side like grilled broccolini, crispy smashed potatoes and more.
They also serve high-end desserts. A made-in-house buffalo's milk gelato and a goat's milk panna cotta that's served in a smiley-face bowl are standouts. The panna cotta was inspired by Humphrey's friend and industry professional Jack Louie's, who passed away in 2021.
"Beyond being a great restaurant, we're here for the hospitality," Humphrey said. "We really designed Ofena to be Italian. The hospitality of an Italian family. You come in, you eat, you're greeted. You leave extremely full, with food left over, and everybody's here to show you a good time."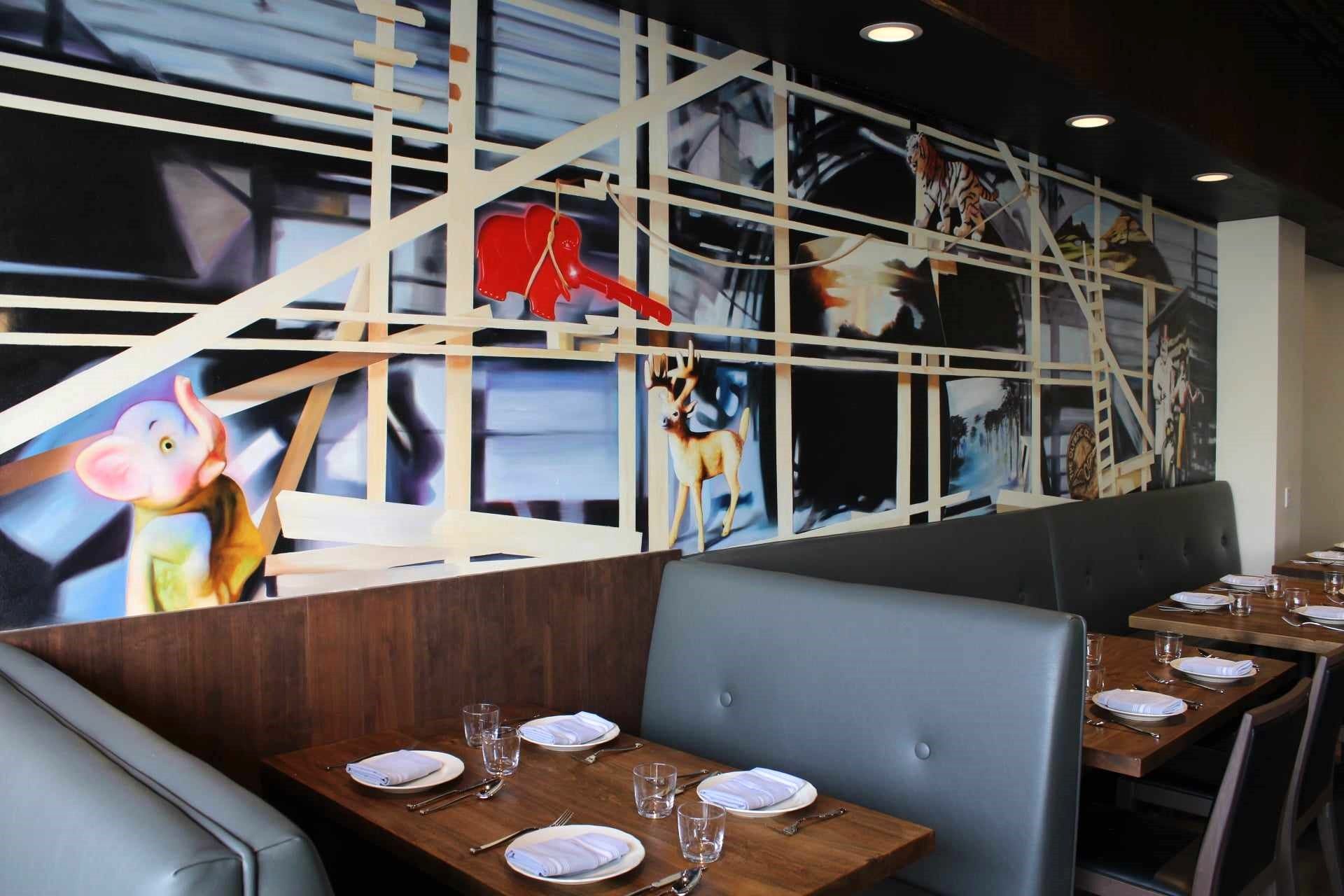 In addition to being able to seat over 80 people, the roughly 3,500-square-foot space has a basement that Humphrey said they are working on as well, and they will eventually have private dining areas.
The restaurateurs commissioned local artist Michael Brennan to put up a mural inside depicting the Twin Peaks tunnel expansion in 1918 along with nods to the San Francisco Zoo, Lake Merced, the San Francisco Golf Club and other landmarks representative of the city's westside.
"Cooking, for me, is storytelling. It keeps a lot of people around me that aren't with me anymore." —Tim Humphrey, executive chef
While Ofena's name comes directly from the small Italian village, the script used for the logo comes from Humphrey's mother, Valerie Humphrey, who passed away a few years ago. Humphrey found an old journal of her from a trip they took with "Ofena" written inside.
"Cooking, for me, is storytelling," Humphrey said. "It keeps a lot of people around me that aren't with me anymore."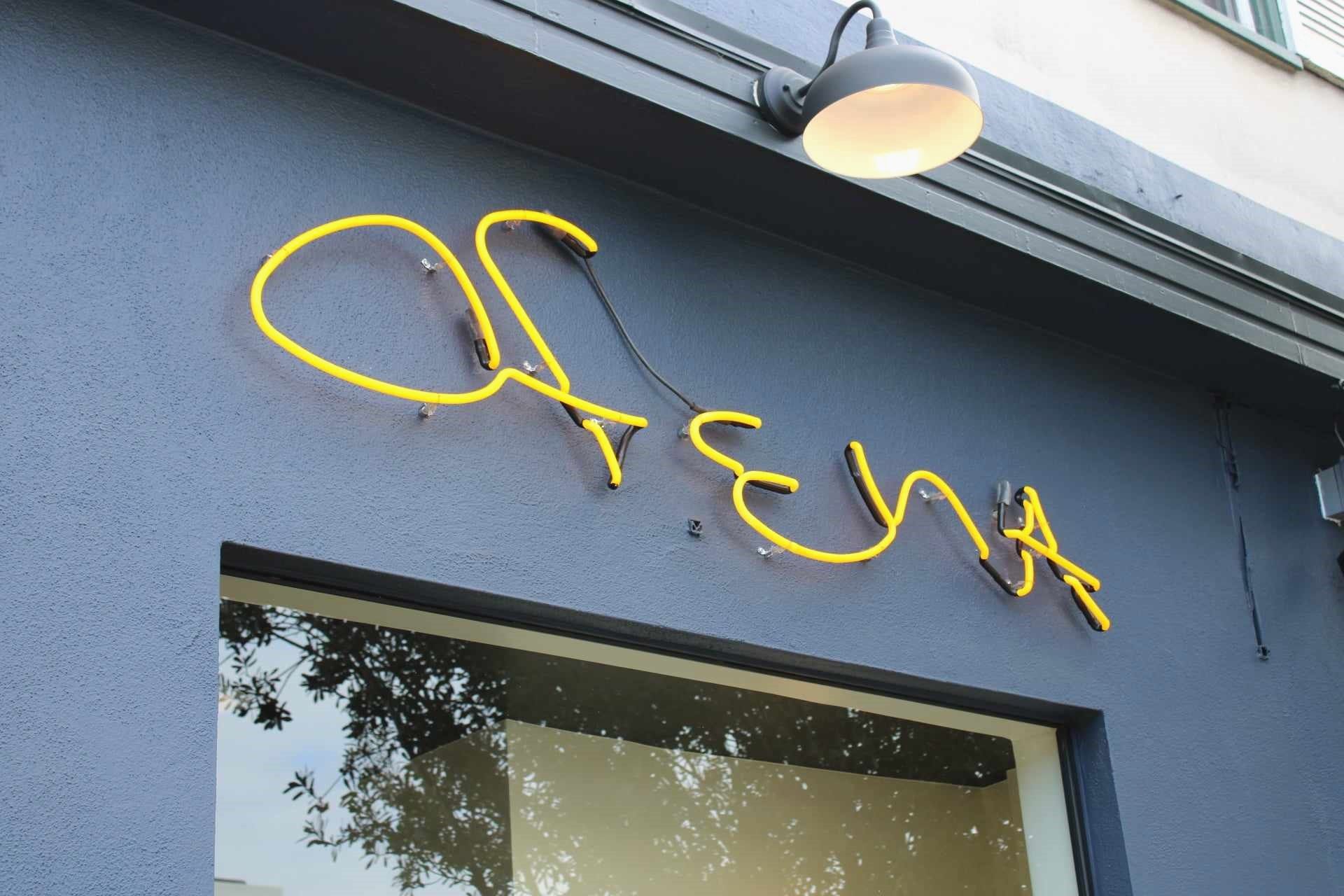 Though they have only been open for one week, Mitza said their hard work is paying off.
"It's just really about the community and family aspect," Mitza said."It's already showing form just being open for four days. People going to each other's tables, saying hello. All the neighbors and all the families. It's really fun and that's what we want. We want this to be your second home."
Ofena
Address: 2529 Ocean Ave.
Hours: 5 p.m. to 9:30 p.m.
Phone: 415-347-7272
Visit Website