The Ingleside Light is an independent news outlet. Sign up to receive our latest stories as soon as they're published.
Clanking metal and bouncing rubber tires have reverberated through Faxon Garage for 75 years.
Walee Gon, who has owned and operated the shop since 2005, prides himself for offering consistent automotive care. What's more, Faxon Garage is a registered San Francisco Legacy Business.
"We're always doing something," Gon said. "Either taking cars in or helping customers evaluate their vehicles and also explaining to them what services and repairs are needed so they have a good understanding of what the issues are and how to keep the car safe with the services we provide."
The shop's focus is strictly repair and maintenance. While body work isn't available, the shop offers air conditioner, transmission, axle repair and replacement, brake repair and more.
Customer loyalty is what keeps the garage going.
"They enjoy working with me and my team," Gon said. "They enjoy the service that we provide and they tell their friends and families."
Shop History
Faxon Garage was opened in 1948 by Sidney Weiss and Harold Henton on Faxon Avenue. In 1953, Weiss bought his partner out and in 1968 he sold the business to his apprentice, Lawrence Nolan, who in turn sold it to Gon.
Gon started in this industry in 1989 during high school when he worked for Kragen Auto Parts, a company that has since been bought out by O'Reilly Auto.
In 1992, he opened his first business Mach III, which specialized in performance accessories and audio repairs, on the 1500 block of Ocean Avenue. He shut down Mach III not long after acquiring Faxon Garage.
"At a certain point the industry kind of softened up and I, quite frankly, had gotten a little bit tired that type of business so I concentrated on Faxon Garage and closed down that business in 2016," Gon said.
2016 was also the year that Faxon Garage was approved by the city to join the San Francisco Legacy Business registry.
Gon works side by side with severn mechanics plus a manager and his sister, Rosa, does the accounting.
"We're not corporate and we don't belong to any franchises," Gon said.
Gon denied an advance from Big O' Tires to turn the shop into a franchise, he said.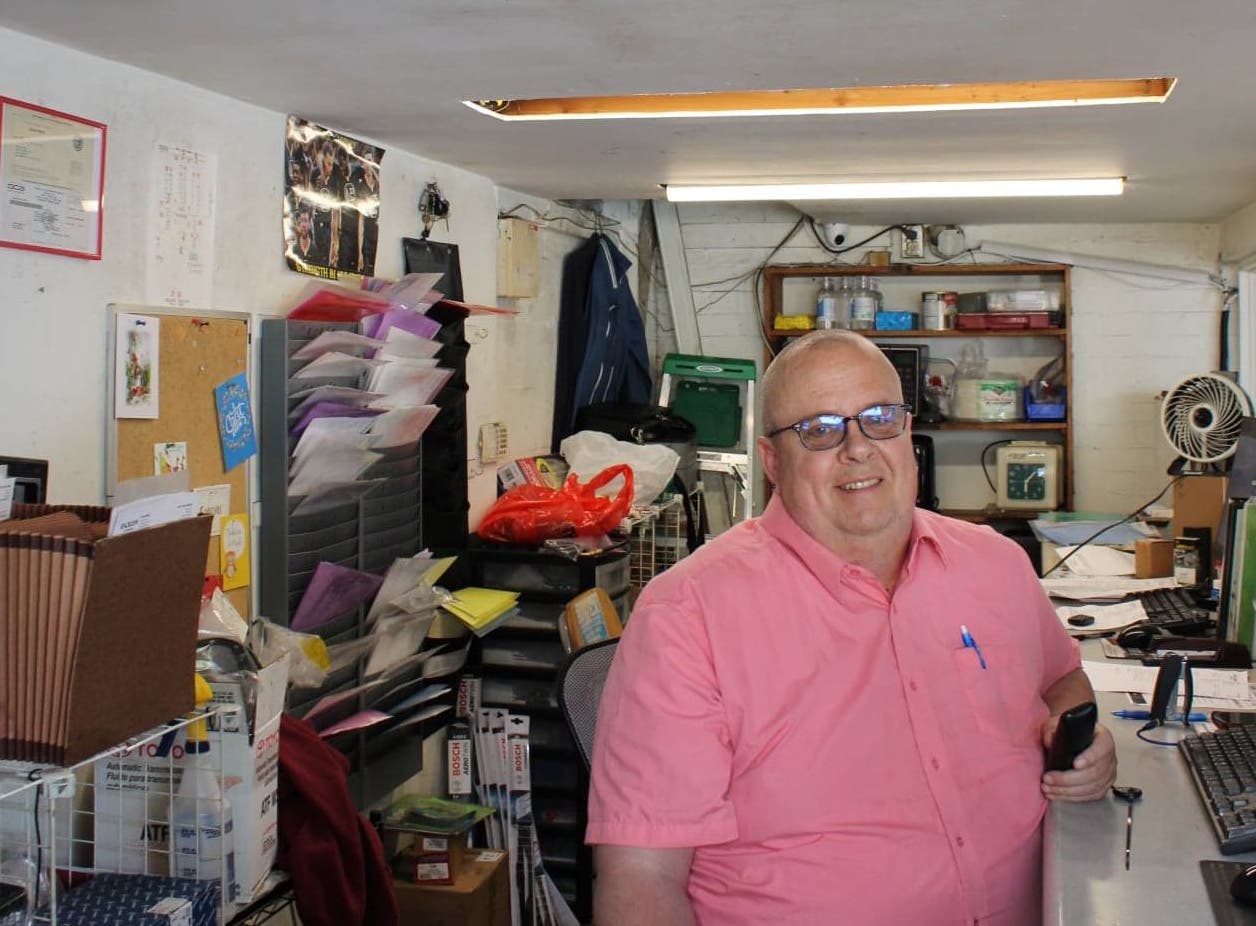 Customers First
Faxon Garage does not only provide maintenance services, but also provide advice and guidance to ensure their customers fully understand what's going on with their vehicles.
"We may not be the fastest but we're the best," Mark Corlis, the garage's service manager, said. "It's a whole lot less expensive to take care of a car than it is to replace it so to keep that in mind and keep up on maintenance so that you don't have to go try to buy a car in this awful market."
Gon and his team pride themselves on doing what's best for their customers.
"We instill good ethics within our group that if there's things that it needs attention to we explain it clearly to the customer so that they understand what's involved and allow them to make the best decision," Gon said.
The reviews on social media Nextdoor demonstrate the garage's reputation.
"I swear by Faxon Garage in San Francisco. Walee and Mark are the most honest guys I've ever met," one user recently wrote on Nextdoor. "They tell you like it is. If it's needed or not. How long you can go till it's really needed. I had my Audi brakes done there for just over $500 and Audi's are notoriously expensive."
Gon is pleased with the honest and welcoming environment he has created.
"We have good relationships," Gon said. "We talk about families, children, etc. Some of them I grew up with along with my kids and everything."
Faxon Garage
📍 545 Faxon Ave.
🕒 Hours: Monday through Friday, 8:30 a.m. to 5 p.m.
📞 (415) 587-1063
🌐 Visit Website
This article was published as part of a series about Ingleside's Legacy Businesses. Anything out of date or missing? Please let us know.
Support Independent News
This story you've just finished was funded by our readers. We want it to inspire you to either sign up to become a member or make a gift to The Ingleside Light so that we can continue publishing stories like this one that matter to our community and city.
The Ingleside Light is a reader-funded news publication that produces independent journalism to benefit the community. We were founded in 2008 to fill a void in San Francisco's press: An outlet dedicated to the people of the greater Ingleside neighborhood. More than a decade later, The Ingleside Light is still here doing the work because it is critical to democracy and our civic life.
Your contribution today will help ensure that our critical work continues. From development to small business, to parks and transportation and much more, we are busier than ever covering stories you won't see anywhere else. Make your gift of any amount today and join the hundreds of readers just like you standing up for the power of independent news. Thank you.
JOIN NOW