Housing & Development
Feedback Needed for Lakeview Summit Steps Project Design
The San Francisco Department of Public Works is collecting feedback on the project from the public until Aug. 11, 2023.

The neighborhood's future destination staircase is taking shape—and the city wants input.
The Lakeview Summit Steps aims to turn a hillside lot into concrete steps with a viewing terrace at the very top along with safety bollards. The new greenspace will connect Summit Street from Thrift Street to Lakeview Avenue. A group of neighbors called the Friends of Lakeview Summit Steps began the project in 2017, and has successfully secured funds from City Hall.
The San Francisco Department of Public Works held the first community outreach meeting in July and shared two proposed layouts and finishes for the staircase. They have opened two surveys to collect feedback that must be submitted by Aug. 11.
The first survey offers four categories of design elements to choose from. Participants can vote for an angular or linear staircase design, board-formed or sandblasted concrete finishes, a pollinator garden or a succulent garden and light fixtures attached to railings or built into the wall bases.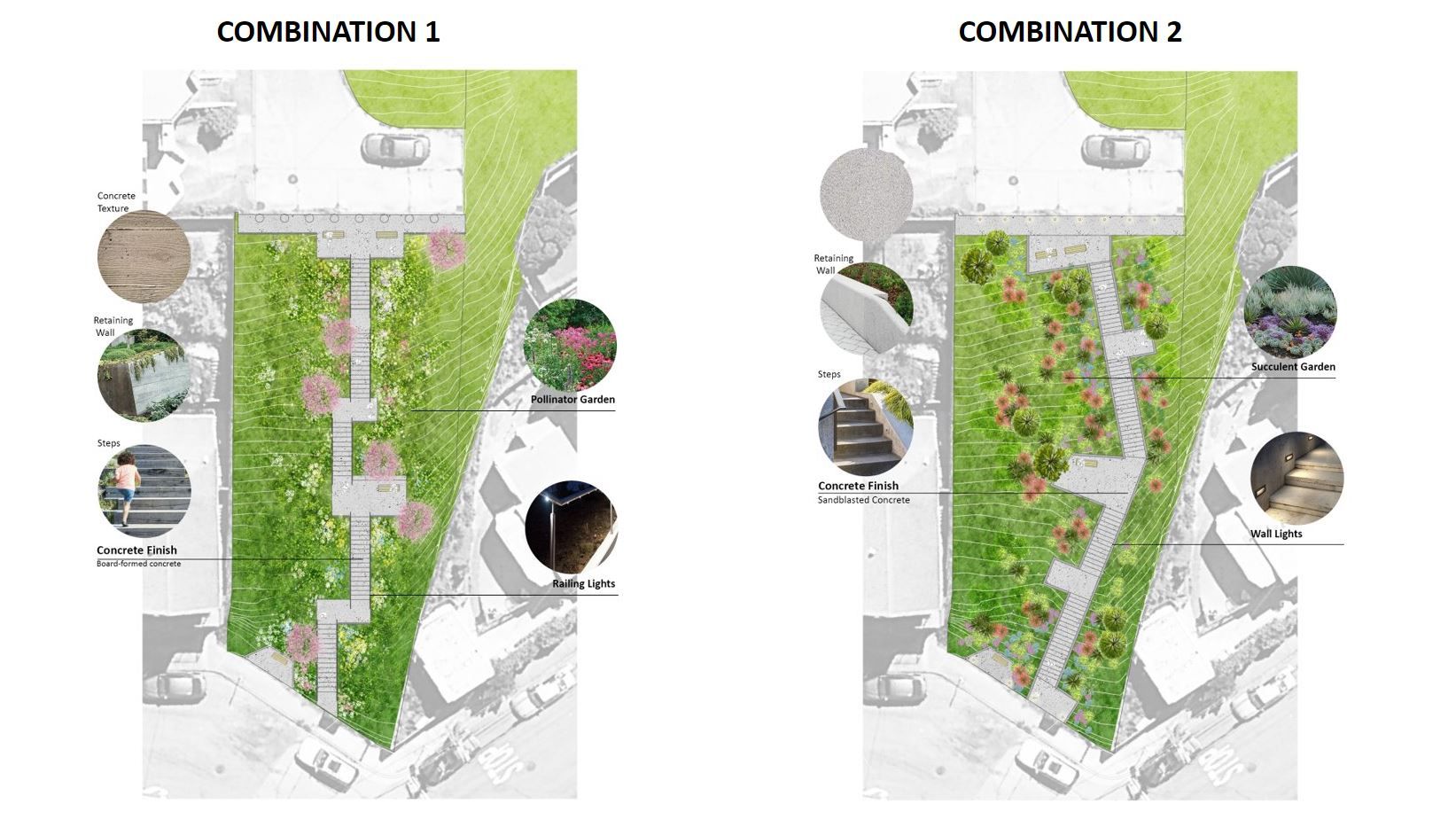 The second survey is a Title VI Voluntary Survey that is in compliance with the Civil Rights Act of 1964 and asks standard demographic-based questions. DPW said this data would help ensure that residents and stakeholders in the community such as yourselves are involved in the planning process.
The project website lists the design phase taking place during fall 2023 through winter 2024 with completion in fall 2025, but the timeline is not set.
"The completion schedule for this project is tentative as the project is only partially funded at this time," DPW Project Manager Michelle Woo said.
Funding for this project has also been a tricky. The once fully-funded project was stalled during the pandemic and its original $1.2 million support was repurposed for relief efforts.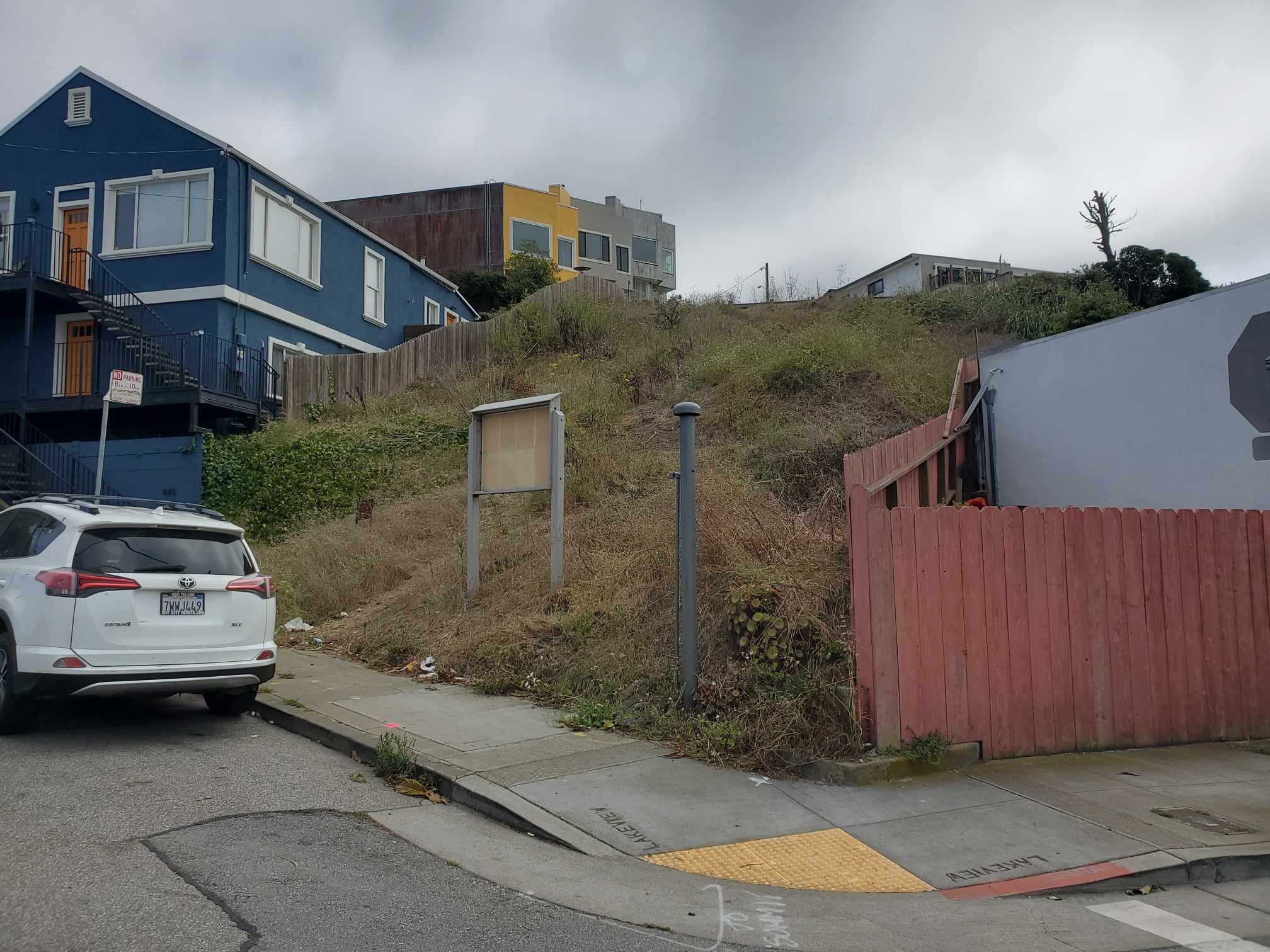 The Office of District 11 Supervisor Ahsha Safai secured $500,000 for the design process. Lauren Chung, one of Safai's legislative aides, said the office would seek additional funding for construction during the 2023-2024 budget cycle.
"We are working with the supervisor's office and reviewing alternatives to secure additional funding," Woo said.
The next project meeting will be held in September or October 2023.