News
Garden Club Makes Ingleside's Steven Brown Honorary Member
City College faculty Steven Brown joins naturalist John McLaren as one of the few men with lifelong honorary membership to the Garden Club.

The San Francisco Garden Club bestowed a unique honor upon City College of San Francisco faculty member and Ingleside resident Steven Brown in March: a distinguished certificate of dedicated service and a lifetime honorary membership.
"This is the highest honor given by the club," club president Betty Packard Voris said.
Brown is one of very few men with this honor, since the Garden Club has traditionally been an all-women organization at its inception in the 1920s.
Brown, who chairs CCSF's Environmental Horticulture & Floristry Department, spoke about the honor and its significance.
"Really, the only other man who received such an honor over the past 70 years was the first Superintendent of Golden Gate Park, John McLaren," Brown said.
Voris reiterated the significance of the honor.
"There have only been two other honorary male members in the past," Voris said. "In my estimation, Steven ranks right up there with John McLaren who was a founder of the San Francisco Garden Club."
The club was established in 1926 by McLaren and some of San Francisco's first families. This was at a time when San Francisco was becoming a city of distinction apart from its Wild West or Barbary Coast days.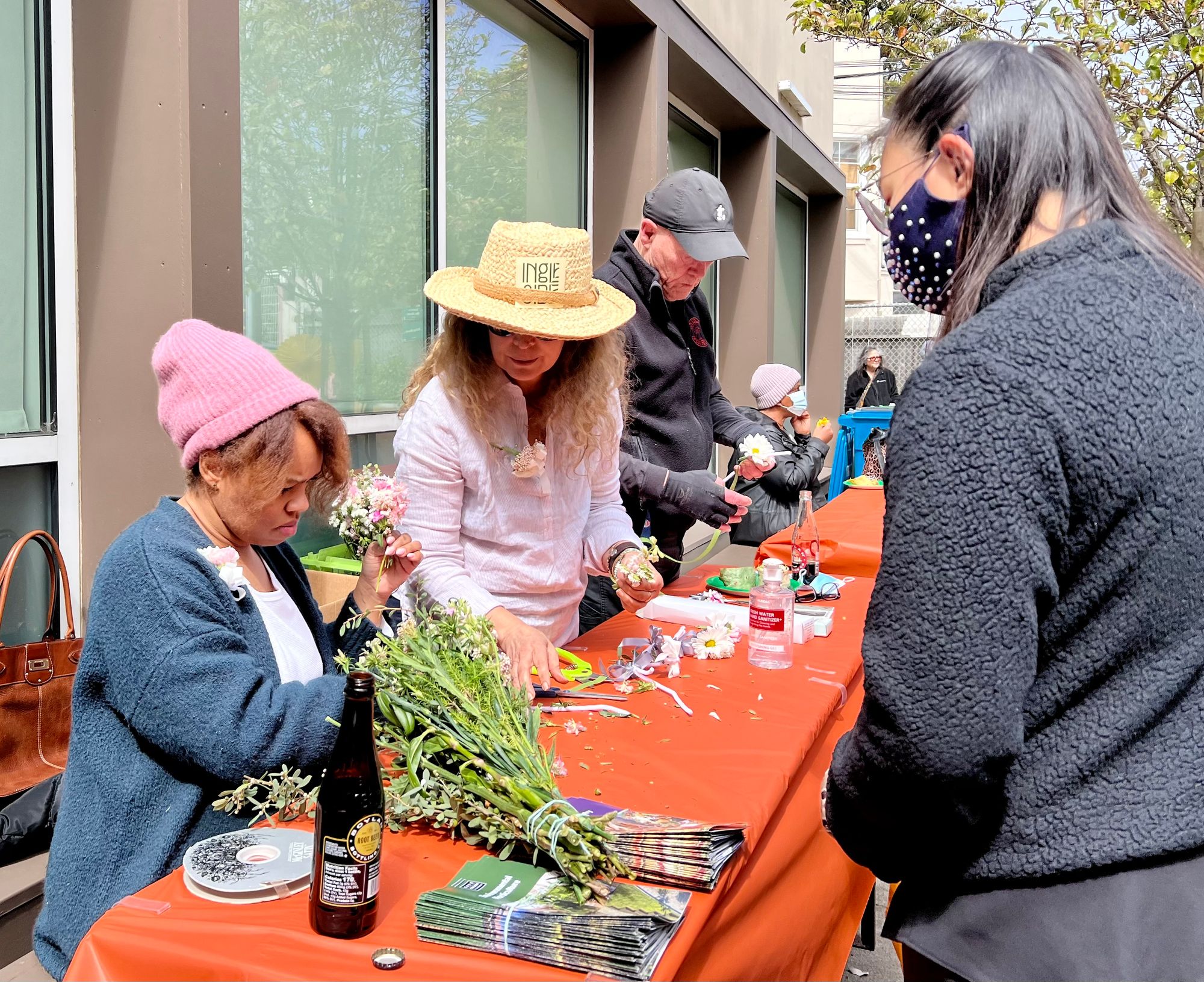 The club has always sought to make and keep San Francisco beautiful, forming a bond and affinity for all those who enjoy gardens and flowers.
Poet John Keats in his work "Endymion" wrote, "a thing of beauty is a joy forever."
For Brown, that joy and beauty has been work in horticulture and gardening.
"I've always had a love of gardening, plants and flowers," he said.
At age 12 his parents put him in charge of the garden in the backyard. Of course, growing up in the Napa Valley certainly helped to provide the best backdrop for such duties.
Yet what made his early experiences advantageous was the help of a neighbor who not only fostered his love of gardening but became a mentor.
"When I told her that I was considering applying to the horticulture program at University of California at Davis, she had a chat with me at her dining room table and told me to talk to the dean at Cal Poly San Luis Obispo and to apply to the horticulture program there," Brown said. "What's odd is that this neighbor had never attended Cal Poly. She just insisted that I call the Dean and make a visit."
Treasuring his experience at Cal Poly, Brown knew that after graduation few prospects were available in San Luis Obispo.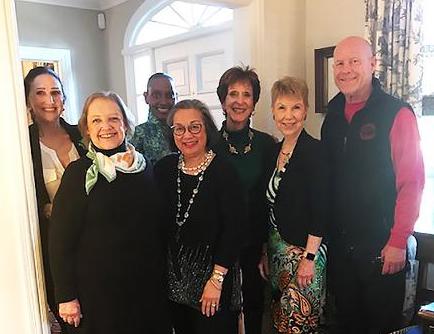 "I worked as a florist immediately after graduation. But I knew I had to venture out," he said.
Looking for new opportunities for several months he found a part-time teaching position at CCSF.
"Aside from florist work, back in 1991 it was the only job I could find in the field I was interested in," Brown said. "I didn't plan on becoming a teacher."
Eventually, Brown became a full-time teacher.
Again, what was odd was that his Cal Poly classmate Holly Money-Collins was chair of the horticulture department then.
"But, I had to go through the same rigorous application process, there were many applicants," Brown said.
Emphasizing that his first experience teaching at CCSF was as a part-time teacher, Brown took on other jobs.
"Part time teaching was referred to back then as a 'Freeway Flier' and it was at this time when I got introduced to the SF Garden Club," he said.
Recognizing important connections, Brown helped raise funds, especially for the Alice Eastwood Scholarship. Established in 1949, the scholarship has grown from giving $100 awards to bestowing as much as $13,000 to CCSF students. The Garden Club Scholarships are open to CCSF horticulture, floristry and botany students in honor of Alice Eastwood.
"She was an amazing pioneer, a risk-taker," Voris said. "We are in our 72nd year of Alice Eastwood Awards to CCSF students."
She described Brown's promotion and fundraising for the scholarship program as steadfast.
"Not only is Steven a talented instructor, floral designer and conscientious department chair, he has been a continuing bright light in my many years of membership with the Garden Club," Voris said. "Steven is also a person I am honored to call a friend."
---
Support independent community news
No media outlet covers our neighborhood like The Ingleside Light. Full stop.
Reader support sustains the expensive reporting our community needs and deserves. Will you join the hundreds of readers and become a member?