Housing & Development
Groundbreaking Held for Balboa Park Upper Yard Housing Project
Construction crews are already at work on what will be a nine-story building when completed in spring 2023.

Community members and city officials broke ground on a project that will transform the former parking lot at the Balboa Park Upper Yard into 131 affordable units for low-income families.
Construction crews were already on site Tuesday, Nov. 9, working on what will be a nine-story building when completed in spring 2023.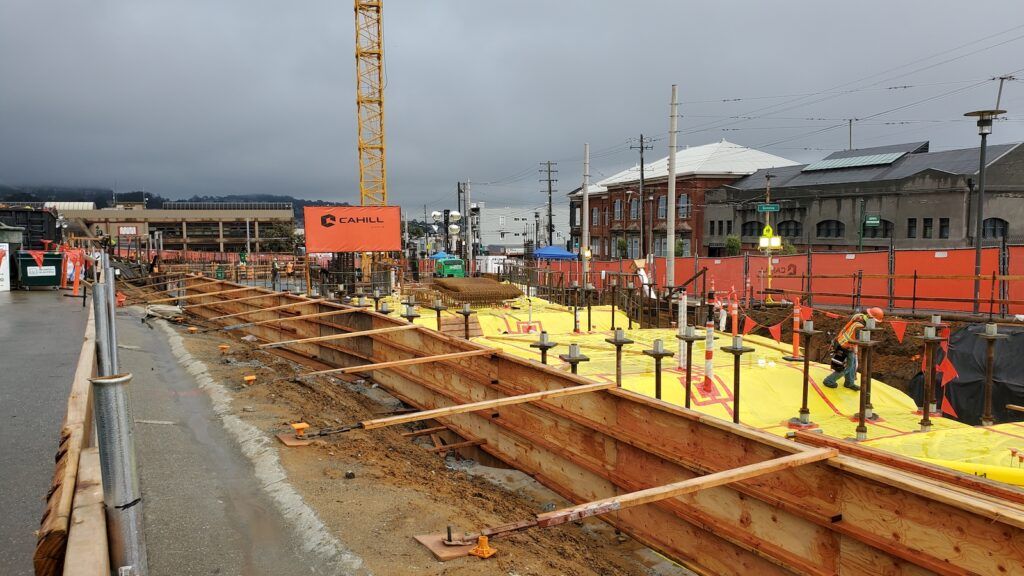 The wet, soggy ground breaking brought out community leaders, Mayor London Breed, state Sen. Scott Wiener and District 11 Supervisor Ahsha Safai, to celebrate the occasion. A "pre-construction ceremony" was held in October last year.
"This will be the first 100% family affordable housing ever in this district funded by tax credits and working with our nonprofits," Safaí said.
The building will also include 10,000 square feet of retail space along Geneva and San Jose avenues, a childcare facility runned by the YMCA as well as social services for residents who live in the building. A social worker and case manager are planned to have offices in the apartment complex.
Additionally, the project includes a revamped Balboa Park BART plaza that will transform the area into a more inviting space for the public with the potential of holding community events on the new plaza.
Sam Moss, executive director of Mission Housing Development Corporation, said the city has the space to build more affordable units for low-income residents.
"There are lots of parking lots, just like this all over the city. There's lots of undeveloped land all over the city," Moss said.
In 2016, the Mayor's Office of Housing and Community Development, chose Mission Housing Development Corporation and Related California to develop, own and operate the housing proposed for the site. The Mission Housing Development Corporation will also provide the onsite social service residents.
The project is the first housing development in the city that received approval from the Planning Department to use Senate Bill 35 to streamline the approval process for the project. Wiener authored the bill.
"We need to make sure we are building housing, including a lot of affordable housing, in every single neighborhood in San Francisco," Wiener said.
Safaí touted the number of construction cranes going up his district, including at 4840 Mission St., which broke ground last year in October along with the development being constructed at 65 Ocean Ave.
Before construction began, the Balboa Park Upper Yard was used to pilot the city's first vehicle triage center. The lot provided persons living in their vehicles a safe space to store their vehicle while receiving services and potentially finding housing. The site closed in January this year to make way for the housing development project.
---
Support independent community news
No media outlet covers our neighborhood like The Ingleside Light. Full stop.
Reader support sustains the expensive reporting our community needs and deserves. Will you join the hundreds of readers and become a member?