They struck with paper printouts and scotch tape.
Historians and volunteers from the Western Neighborhoods Project's OpenSFHistory program taped several historic pictures of Ocean Avenue along the corridor last week.
"Using the hashtag #GuerrillaHistorian, posters have appeared in less-celebrated San Francisco neighborhoods, including Ingleside, Sunnyside, Corona Heights and Presidio Terrace," according to a San Francisco Chronicle report.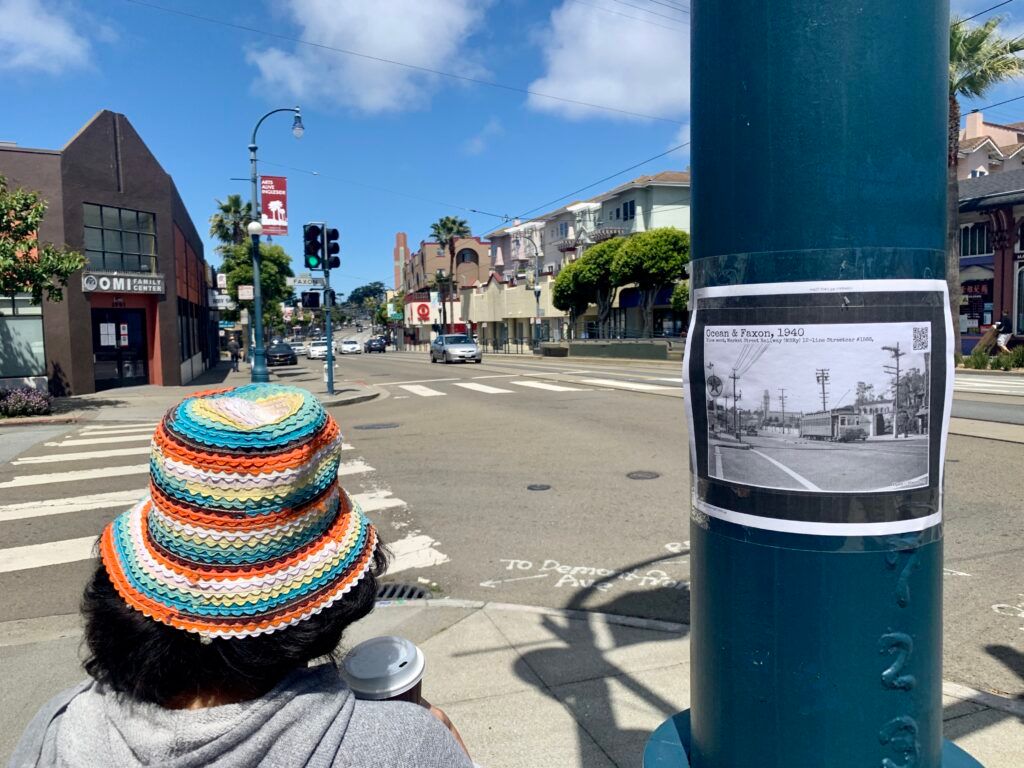 It's a project for the COVID-19 era while everyone is confined to their neighborhood.
There is an online map that lets users search for their street, then print out old photos to post themselves. The printouts have a QR code so passersby can learn more about each photo's history.
---
Support independent community news
No media outlet covers our neighborhood like The Ingleside Light. Full stop.
Reader support sustains the expensive reporting our community needs and deserves. Will you join the hundreds of readers and become a member?