A small business burglarized multiple times, more boarded up storefronts and a raided cash register discarded on a sidestreet were Ingleside's remnants Monday morning of the vandalism and theft following the peaceful George Floyd police killing protests.
Bay Area Gold and Silver Buyers, the neighborhood's lone pawn shop on the 1900 block of Ocean Avenue, had its door window broken. Security camera footage shows five separate entries between 2:00 a.m. early Saturday morning and 9:00 p.m. Sunday night, according to a nearby small business owner.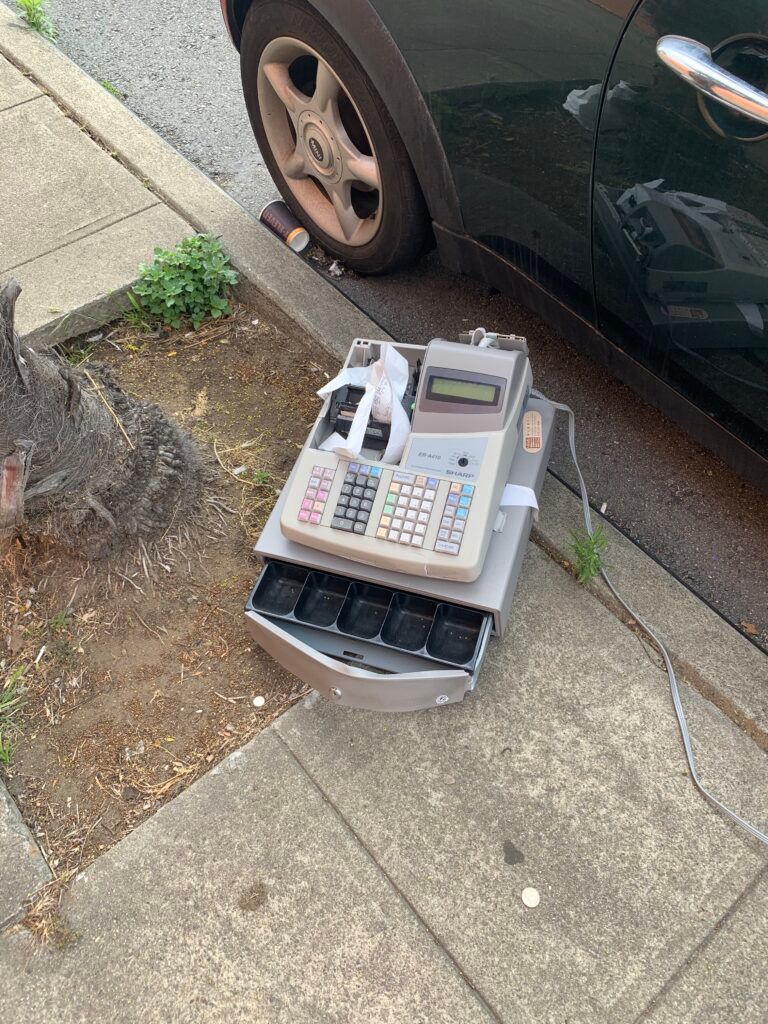 It's an economic blow as the shop has not been open since mid March when the shelter-in-place public health order was issued.
Bay Area Gold and Silver Buyers appears to have vacated the space. A call went unreturned. Ocean Tattoo and Golden Point Spa also closed over the weekend.
As a precaution Ingleside's Target, called "San Francisco South," had all of its windows covered with plywood. However, it will remain open unlike a number of locations across the country. The Minneapolis-based company is being targeted for its support of police departments.
"We are heartbroken by the death of George Floyd and the pain it is causing communities across the country," according to a statement from Target. "At this time, we have made the decision to close a number of our stores. We anticipate most stores will be closed temporarily."
A list of the temporary Target store closures can be found here.
Quickly, a boba cafe on the 1000 block of Ocean Avenue, boarded up its windows too.
Vandals also ripped off a cigarette butt can from a street pole on the 1600 block of Ocean Avenue. A pried-open cashier with a North East Medical Services magnet still fixed to it was left on Fairfield Way.
---
Support independent community news
No media outlet covers our neighborhood like The Ingleside Light. Full stop.
Reader support sustains the expensive reporting our community needs and deserves. Will you join the hundreds of readers and become a member?