Food & Drink
Ingleside Eats: Fall For Flavor With Java On Ocean Cafe's Pumpkin Spice Latte
The new "Punk'n" spice oat milk latte delivers popular pure pumpkin flavor in Ingleside.

Out with corn, tomato and basil — the holy trinity of high summer — and in with pomegranate, apples and squash. Since it's October, there's only one squash for serious consideration: pumpkin.
There's no better way to blow away the cobwebs of early autumn and get that pumpkin on your tastebuds than a cup of Java on Ocean Cafe's new pumpkin spice latte.
The cafe's "Spiced Punk'n Pie Oatmilk Latte" ($7.50) uses house-made pumpkin-caramel syrup and oat milk. It was created by Ghena Noor, daughter of Java On Ocean Cafe owner Hossam Kaddoura.
After searching for pumpkin syrup at 10 different Safeway stores, Noor got inspiration from looking at a pile of pumpkins on display at the front of the store and made the pumpkin syrup herself.
"I boiled a whole pumpkin," Noor told the Ingleside Light.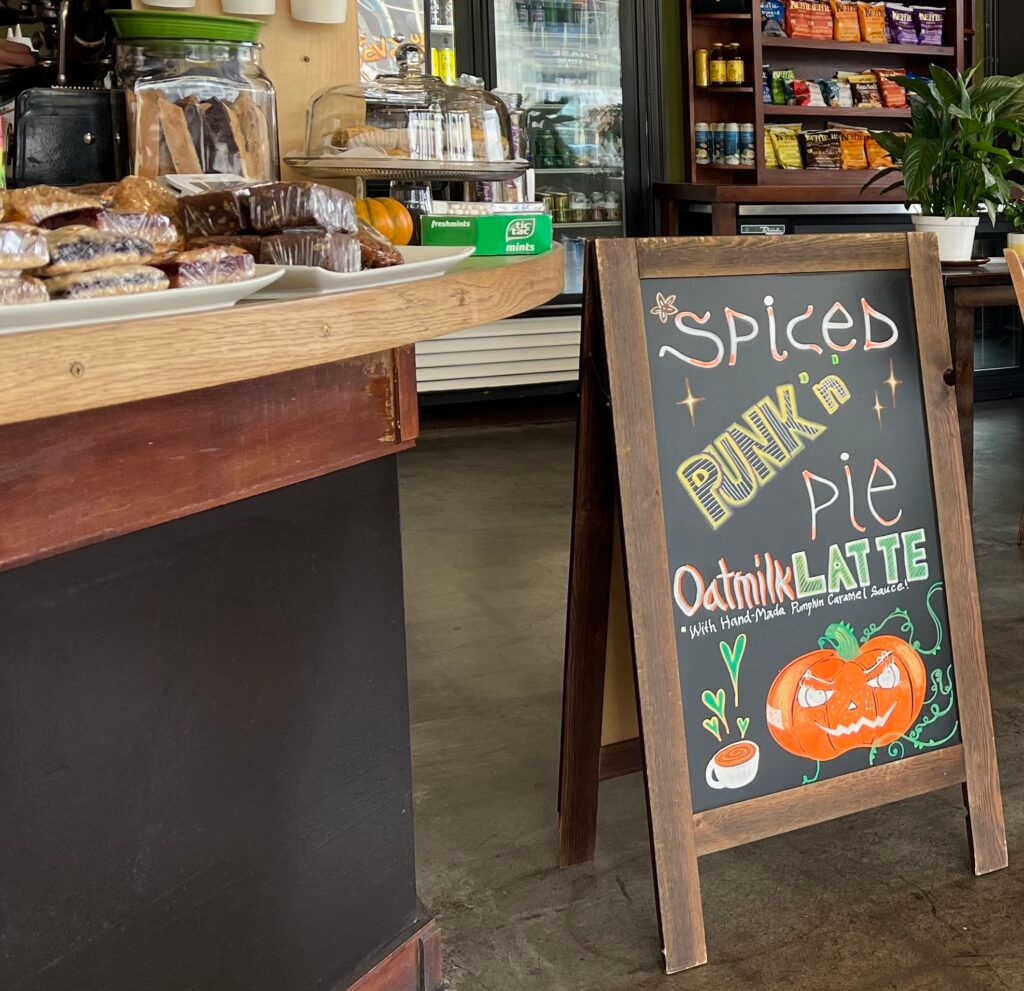 The resulting latte is pleasantly nutty, rich with warm spice, caramel, and, unlike the Starbucks version, it has the unmistakably unctuous flavor of real pumpkin. It may also be warm comfort to those who are still reeling from the loss of the Ocean Avenue Target and its Starbucks in June of this year.
Ingleside may be consistently foggy for most of the year, but the subtle change from summer to autumn demands a new palette of flavors to welcome in the new season.
What's more, celebrating the Pumpkin Spice Lifestyle by purchasing this latte from a local independently-owned business rather than from a massive coffee conglomerate is something to savor all year long.
Java on Ocean is located at 1700 Ocean Ave. Call (415) 333-6075 for more information.
---
Support independent community news
No media outlet covers our neighborhood like The Ingleside Light. Full stop.
Reader support sustains the expensive reporting our community needs and deserves. Will you join the hundreds of readers and become a member?