Business
Ingleside Gallery To Close, Hold Blowout Art Sale
Shrey Purohit and Neil Ballard will send off their art showroom after a year of holding exhibitions and proving that art is alive in Ingleside.

After nearly a year of holding regular themed art shows, Ingleside Gallery will leave its storefront on Ocean Avenue and return to holding pop-up art exhibitions.
The gallery was founded by award-winning painter Shrey Purohit as a pop-up art show. Neighborhood artist Neil Ballard became a partner in the gallery shortly after. The pair plans to transition back to pop-ups and work on building online sales.
"Running the gallery has been such a fun journey, experience and community building," Purohit said. "However, sales don't keep up to match the rent that we need to pay and salaries so we're giving up our physical space to take off that rent burden and to just really focus on the art."
The current show, Petit Moyen, will end early so the space can be smoothly returned to the landlord by the end of the month.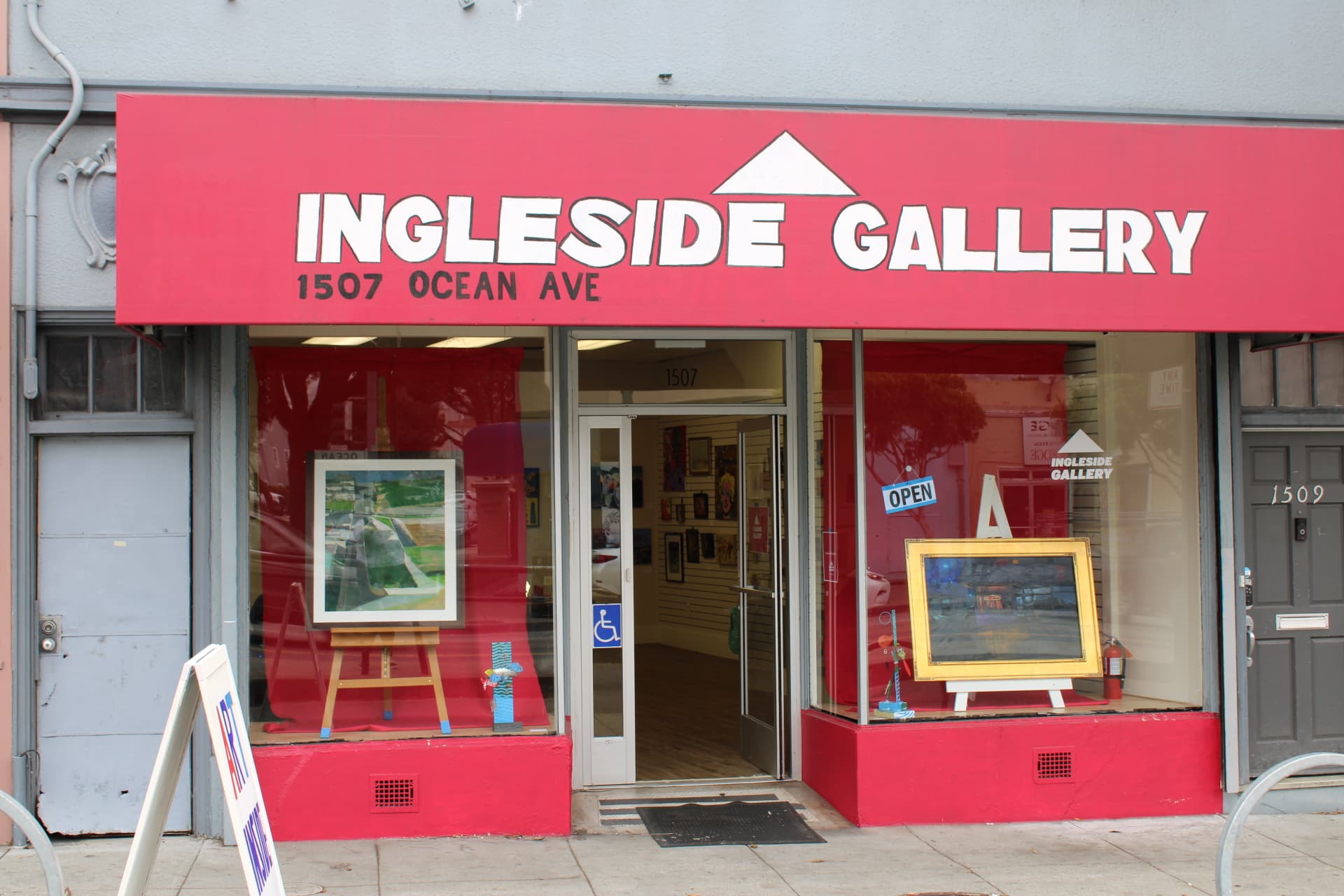 A three-day closing sale will be held on the weekend of Aug. 12. A variety of small and medium sized pieces will be available at affordable prices.
"This is really where we're trying to promote the work that we have on the walls [at] our last show for our brick and mortar space," Ballard said. "We'd love for our community to come on by and check out the work."
Ingleside Gallery has offered many artists an opportunity to display their work for the first time in an exhibit, according to long-term gallery supporter and artist Philippe Ferrari.
"When I see the gallery here I said, 'Wow it's a nice little place to start to help the new artists,'" Ferrari said. "It's not easy to have a gallery here. People are not always interested in art so we have to bring them here."
To keep people invested in their curated art pieces, Purohit and Ballard will hold sales on their website until their next pop-up art show. Purohit said that they will continue to release Inglezine, their self-published art magazine.
"I just want to thank people because it's been a great experience for me to bring out the neighborhood and see such a great response," Purohit said.
Others on Purohit's thank you list include Ocean Incubators and District 7 Supervisor Myrna Melgar.
"I'm proud to have worked with Shrey and to continue to have that artist partnership with other artists in the neighborhood," Ballard said. "I think Ingleside needs more artist community and more art projects. I'm motivated to continue that work and look forward to working on more projects in the future so stay tuned for all of it from the Ingleside artists, not just me."
For the time being, the gallery will continue on the walls of Ballast Coffee and Ocean Ale House with others in the works.
Ingleside Gallery Closing Sale
Date: Aug. 12 – Aug. 14
Time: 3 – 7 p.m.
Address: 1507 Ocean Ave.
Phone: (415) 609-0401Website: www.inglesidegallery.com
---
Support independent community news
No media outlet covers our neighborhood like The Ingleside Light. Full stop.
Reader support sustains the expensive reporting our community needs and deserves. Will you join the hundreds of readers and become a member?