Arts & Entertainment
Ingleside Presbyterian Church: A Historic Landmark Inside And Out
Walking into the stately front door of Ingleside Presbyterian Church, a visitor instantly sees that it is unlike any church they've seen before.

Walking into the stately front door of Ingleside Presbyterian Church, a visitor instantly sees that it is unlike any church they've seen before.
Almost every bit of wall space, even parts of the ceiling, are covered with an expansive collage-mural dedicated to the heroes of the 1960s civil rights movement save for the sanctuary itself.
"It all started from a picture I had put up (in the church hall-gymnasium) of boxer Mohammed Ali," Rev. Roland Gordon said.
Gordon's masterwork "The Great Cloud of Witnesses" is a historic landmark along with the 1923-built building itself.
Former San Francisco Mayor Willie Brown has called the church and community center a "gem" and "treasure." Inside there's a room dedicated to him.
More recently, District Seven Supervisor Myrna Melgar on Feb. 15 presented the church with a Recognition and Commendation letter.
"During the pandemic, these wonderful folks have fed, educated, supported and cared for all, seniors and youth," she said in a statement.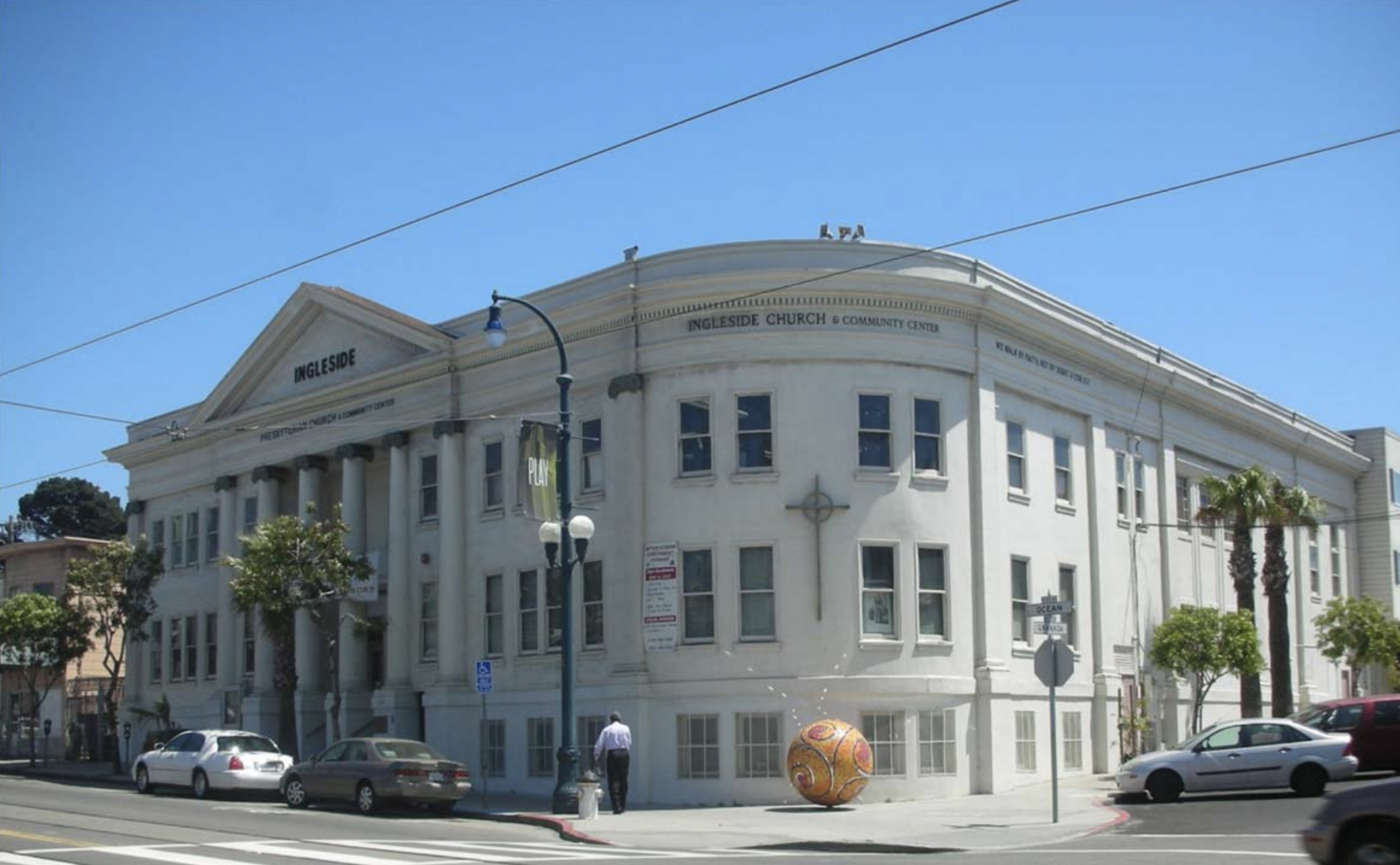 Collage-Mural
Gordon, who insists on being addressed simply as "Rev. G," has led his ministry with youth, first forming a basketball team and then a school called, Thad Brown Academy. He gradually added programs for the entire neighborhood to show that the African American community was able to accomplish many great things, he said.
Gordon especially wanted to emphasize not to give up or fall into the trap of drugs and violence. Believing that service to God is by serving all of humanity.
"It does not matter what a person's background is or what religion or status they are," he said. "Love is the common ground."
What began as only one photo and clipping grew into thousands, ultimately becoming the Great Cloud of Witnesses. First starting in the gym and into the halls and other rooms across the the three-story building.
Gordon used the emerging collage as a tool to help his students and congregation envision themselves as being part of the world and accomplishing goals.
"If people are genuinely motivated by good and love then no matter what the barrier we can talk the same language," Gordon said. said.
Gordon believes that unconditional love expressed is an unspoken language or understanding that is part of faith and that agape love (from the Greek) cited in the Gospels can empower.
"He is a great man of faith," said fellow Presbyterian minister Dr. Carieta Grizzell.
Grizzell first met Gordon in 1978 as a young seminarian at San Francisco Theological Seminary in San Anselmo. They have remained friends for years.
She recalled when he accepted the assignment that summer to be an assistant pastor at Ingleside Presbyterian Church, hired to preach on Sundays for a weekly salary of only $50.
"What he did there was remarkable because the congregation had dwindled down to only four to five members," she said.
From that initial summer preaching job, Gordon eventually became the pastor. He has been there ever since fostering community throughout Ingleside.
Establishing a basketball team was one of the first steps in addition to those Sunday homilies. The church made service to God by service to humanity and the community its hallmark.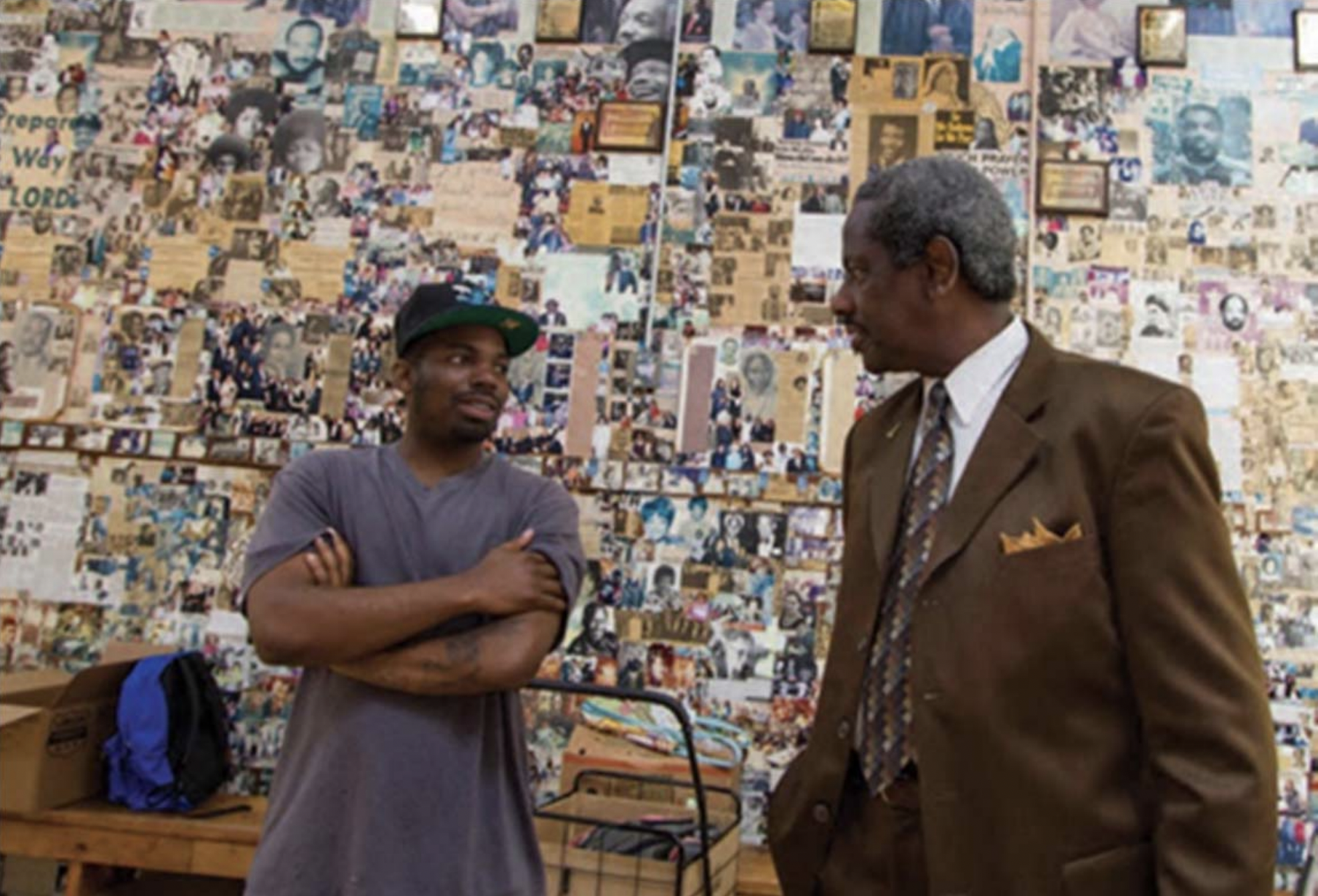 Legacy
Gordon is grateful for all the friendships he has made over the years.
"From those in high places and those I meet on the street," he said.
In 2016, Ingleside Presbyterian Church was added to the San Francisco List of Historic Landmarks, a recognition that will protect and honor over three decades of work and dedication.
The church's community center has also expanded its offering.
Ingleside Presbyterian Church
Address: 1345 Ocean Ave. San Francisco, CA 94112
Phone: (415) 587-4472
Website: www.ingleside.church
---
Support independent community news
No media outlet covers our neighborhood like The Ingleside Light. Full stop.
Reader support sustains the expensive reporting our community needs and deserves. Will you join the hundreds of readers and become a member?