Arts & Entertainment
Ingleside Reading Series 'Lit Night' Returns With In-Person Event, Printed Anthology
The popular homegrown literary reading series returned to Ocean Ale House for its usual monthly reading for the first time since March 2020.

After more than a year of being relegated to Zoom sessions by the pandemic, homegrown reading series Lit Night returned to Ocean Ale House in May, and the occasion was marked with copies of the first Lit Night Anthology.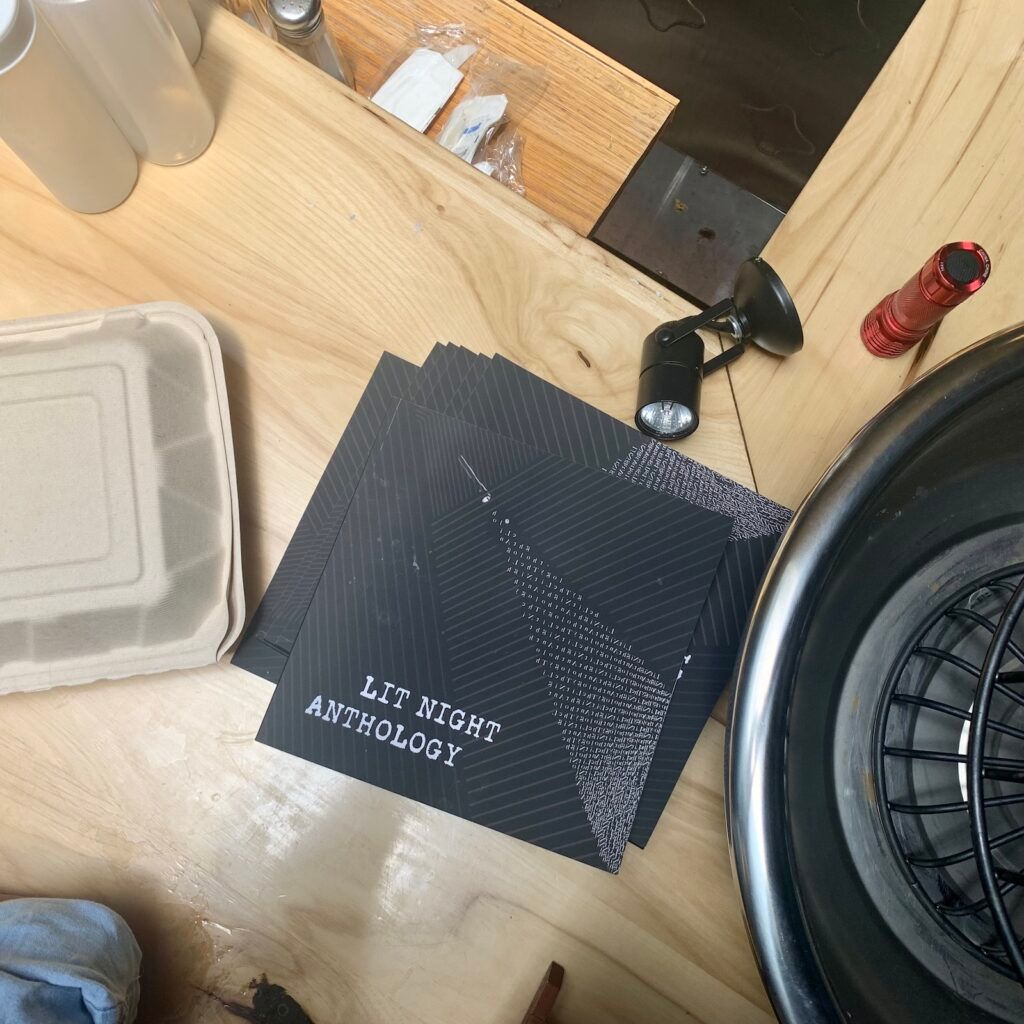 Many Lit Night attendees spoke about their joy to be back together, and referenced the struggles of the past year in their readings. The theme of the evening, fittingly enough for an event held in San Francisco while COVID-19 still ravages other unvaccinated and impoverished areas of the world, was Guilt.
"I felt blessed to be in the present with my neighbors," regular Lit Night reader Matt Carney said. "I think Zoom-style readings were really a means of coping with isolation in early-Covid, but I burned out on them. I think everyone did. Muted faces on screens will never be conducive to performance. Art thrives face-to-face with community. Pubs and cafes and connecting with people in space is part of the function of art. It also doesn't hurt that Ingleside is full of beautiful people who know how to drink!"
The popular monthly event, organized by City College of San Francisco English instructor Michelle Simotas, returned with a crowd of 30 attendees, a sign of the city's recovery, given that restaurants like Ocean Ale House can operate at 50% indoor dining capacity. But precautions were taken, such as the disposable microphone covers provided to each subsequent reader.
An exciting development of the evening came in the form of the Lit Night Anthology, which collects work from Lit Night readers.
The anthology was edited by Simotas, with help from regular Lit Night readers Saramanda Swigart and Matt Carney. Swigart, who is also an instructor at CCSF, laid out the handsome volume. Copies of the anthology were given to contributors and were available for sale to attendees.
"Lit Night grounded me through the pandemic," Swigart said. "Offering a writing community and a monthly goal to write toward. I was unprepared for how magical it would feel to meet in person. The intimacy and excitement that we were together was electric. I'd felt intimacy with the core participants and their writing throughout the year, but seeing them in person exceeded my expectations."
For more information about Lit Night, visit www.litnight.org.
---
Support independent community news
No media outlet covers our neighborhood like The Ingleside Light. Full stop.
Reader support sustains the expensive reporting our community needs and deserves. Will you join the hundreds of readers and become a member?