Events
Merced Heights Playground Lower Terrace Renovation Unveiled
The San Francisco Recreation and Park Department gathered the community to celebrate the park's latest renovation.
Years of community clean-ups and advocating for upgrades at Merced Heights Playground have finally paid off.
Dozens of community members welcomed the completion of the $1.67 million renovation of the park's lower terrace Friday, the capstone to a phased renovation of the entire park.
For residents like Rica Thomas Antoniotti, who grew-up in the neighborhood and whose grandfather advocated for the exercise equipment before dying in February, these renovations have been a long time coming.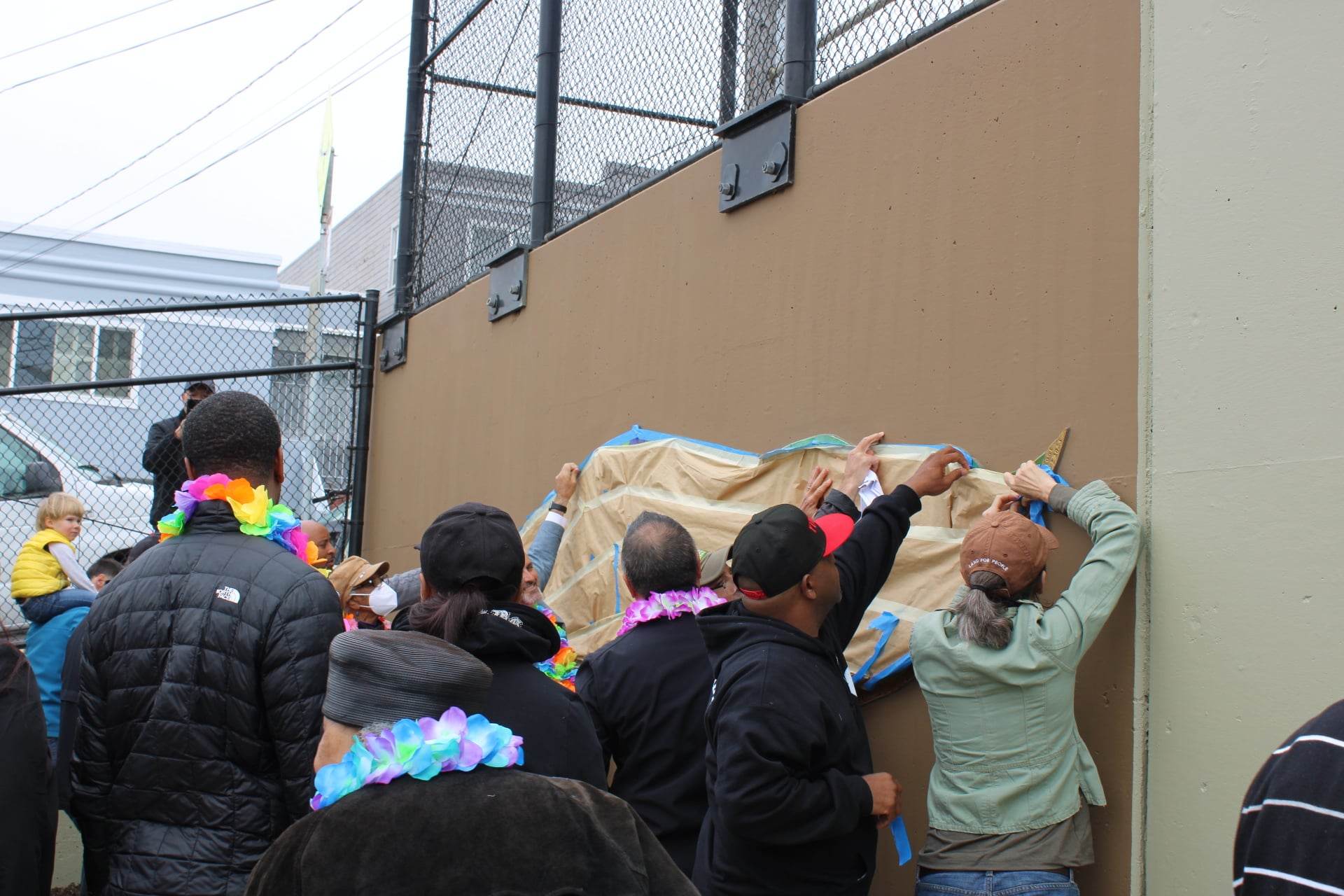 "My grandparents have lived on Byxbee since before I was born so to see the evolution of this park is really nice," Thomas Antoniotti said. "A lot of people in this community work hard to get this stuff here. A lot of people who've been here for a long time and so some of the new residents of this neighborhood are benefiting from people who've been waiting for a long time."
Merced Heights Playground, commonly known as Byxbee Park, now has a dog park, outdoor exercise equipment, several accessible entrances, a butterfly and hummingbird garden and a new community area with benches, picnic tables and one large lawn.
A new flower-shaped mosaic adorns a wall adjacent to the exercise equipment. Crafted by Rachel Rodi Mosaics, some tiles list the names of community members who advocated and cared for the park over the years.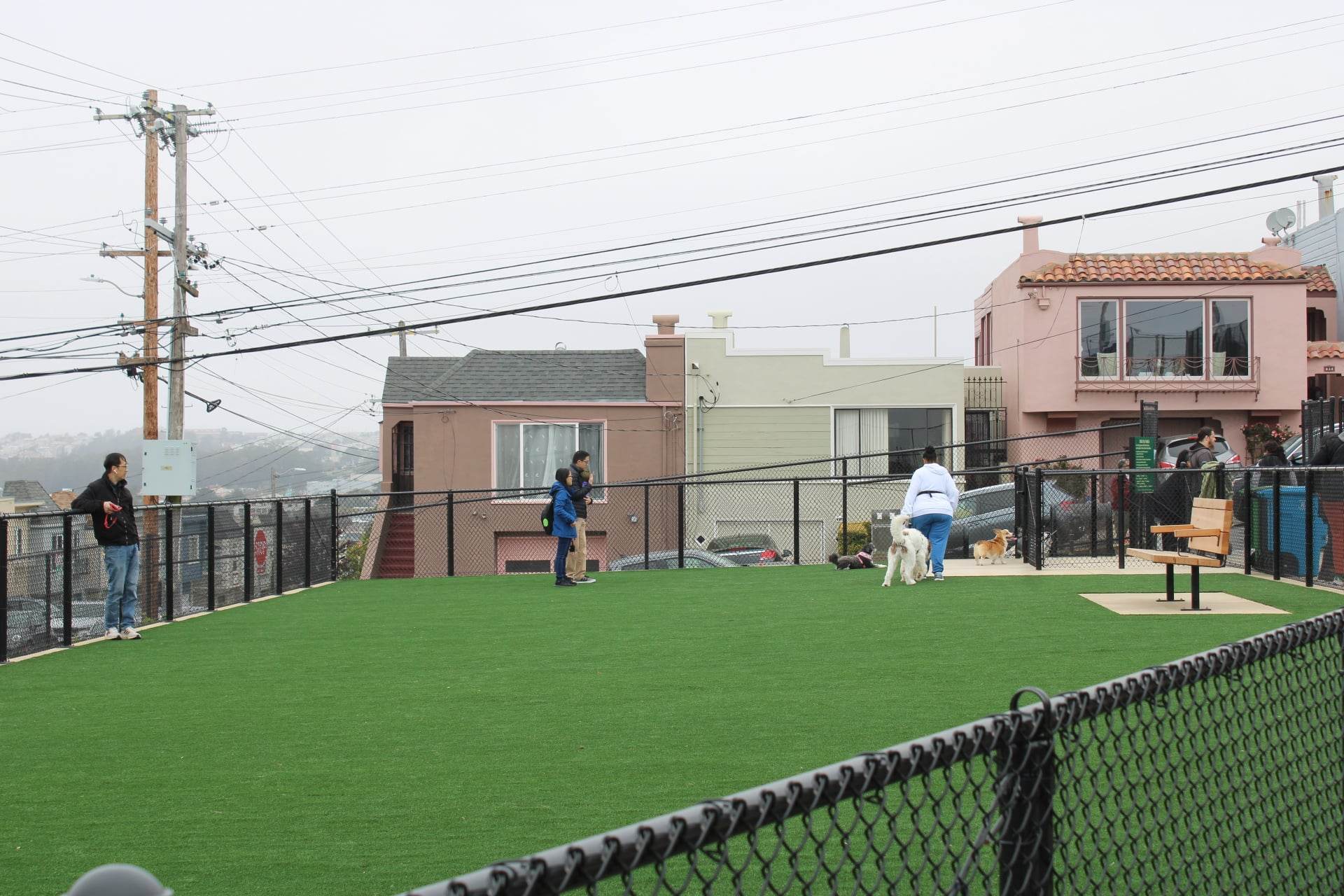 The San Francisco Parks and Recreations began planning the project in 2019 and the San Francisco Public Works Departments started construction last year.
The lower terrace is another addition to other renovation projects for this park like the Let'sPlaySF project, an initiative to restore 13 worn down parks across the city, that mainly updated the playground equipment.
Other amenities Merced Heights Playground offers are restrooms, drinking fountains, benches, one basketball court, one tennis court, one volley ball court and a clubhouse which is home to the Youth 1st, a nonprofit that offers a year-round academic program.
"It's not the same old park, but we're doing a lot of good things here," Youth 1st Executive Director Renard Monroe said. "We want to continue to do that."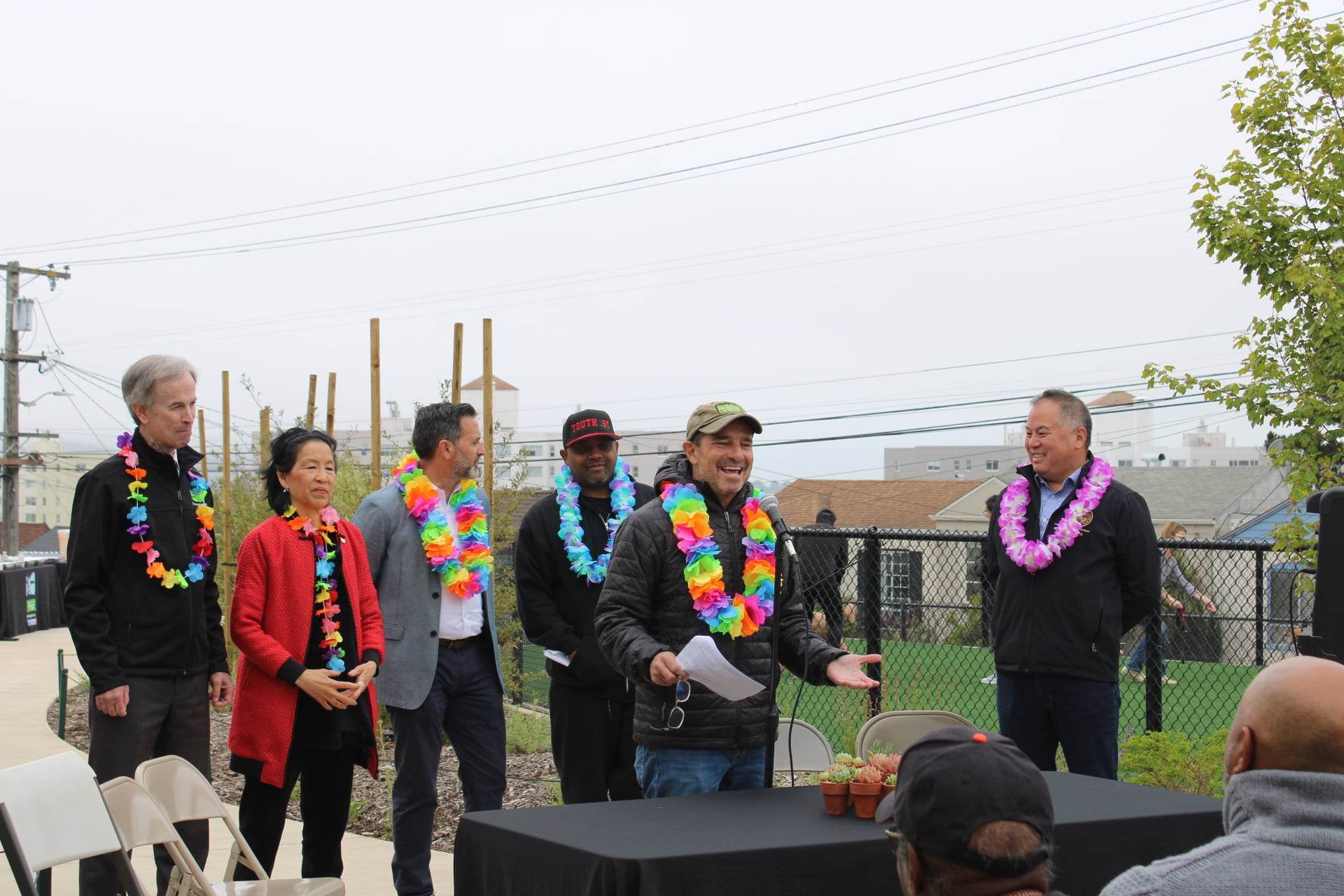 Among the dozens of community members included elected officials San Francisco Supervisor Ahsha Safaí and state Assemblymember Phil Ting, who secured $1.37 million for the project in 2019.
"We got it across the finish line at the very end, but it's all the decades of advocacy of you living in the neighborhood," Ting said. "You talking to folks like us to make sure, 'Hey, don't forget about this park, don't forget about our community. Let's make sure you deliver the resources.'"