All the places where furry friends can exercise and socialize in and around the neighborhood.
The Ingleside Light is an independent news outlet. Sign up to receive our latest stories as soon as they're published.
Get outside with your furry friends and stay local by visiting dog parks near you.
These easily accessible parks make spending time with your dog a breeze with the added benefit of not having to go too far from home. In San Francisco, there are over 40 dog friendly parks. Two are located within the Ocean View-Merced Heights-Ingleside area and two great ones are nearby.
Each park is equipped with space and multiple off-leash zones for your pet to roam free and get a workout in. Aside from basic park needs like benches and water fountains, some are equipped with dog agility equipment and city views.
Here's the rundown on where to take your furry friends.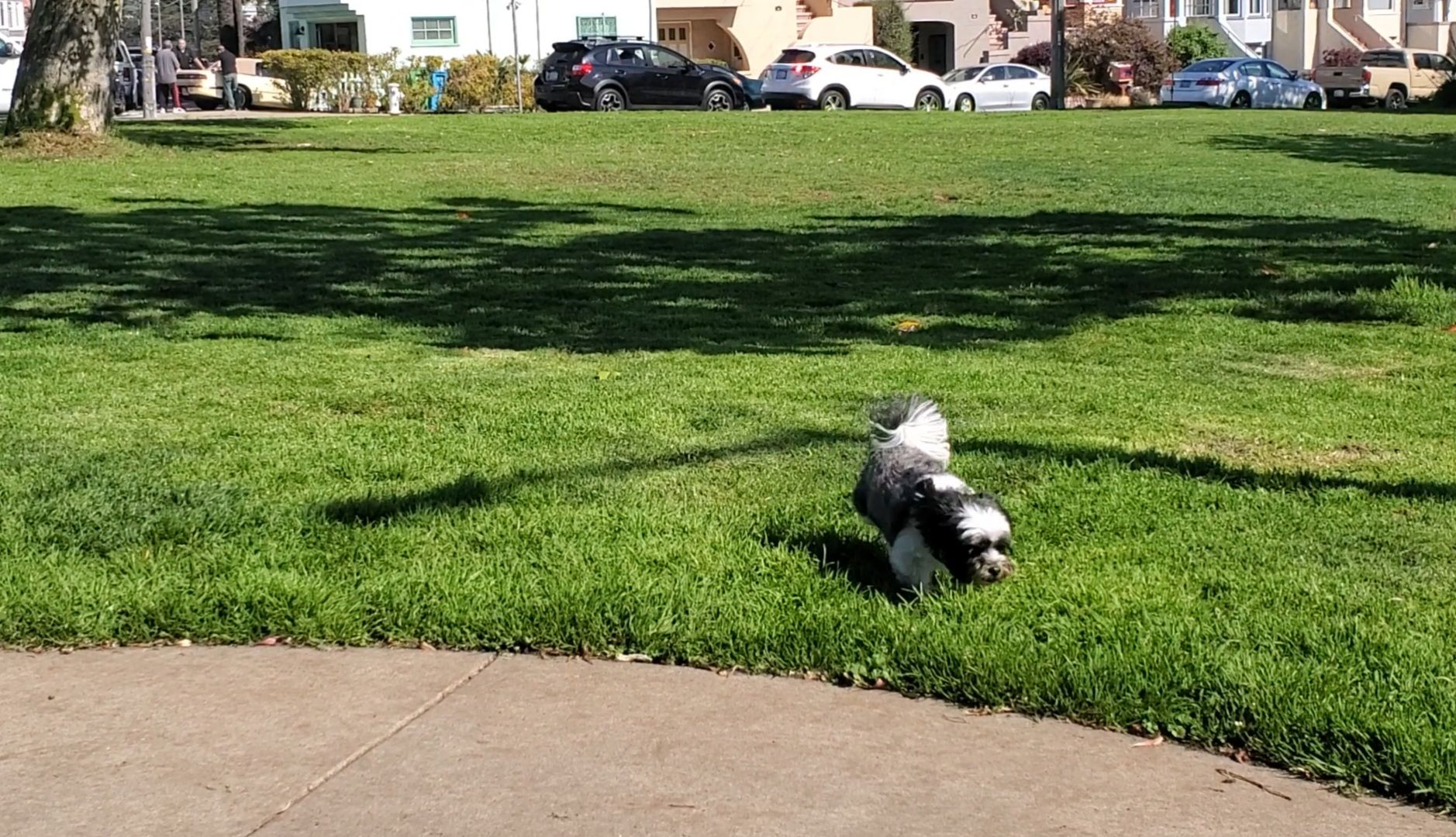 1. Balboa Park Dog Play Area
📍 Havelock and San Jose avenues
This park has something for everyone. From children's playgrounds to an indoor swimming pool and multiple athletic fields, there is even a spot for your pet as well. They offer a large unfenced grass field along San Jose Avenue for your pet to run around on and off leash. Though there are also several other field areas that you and your dog can be on, this is the only dedicated area for your dog.
Though it's a park with a lot to offer, socializing with another pet owner or park goer can vary. It is also located adjacent to the basketball court but offers enough space for you and your dog to enjoy several rounds of fetch without interfering with those around you.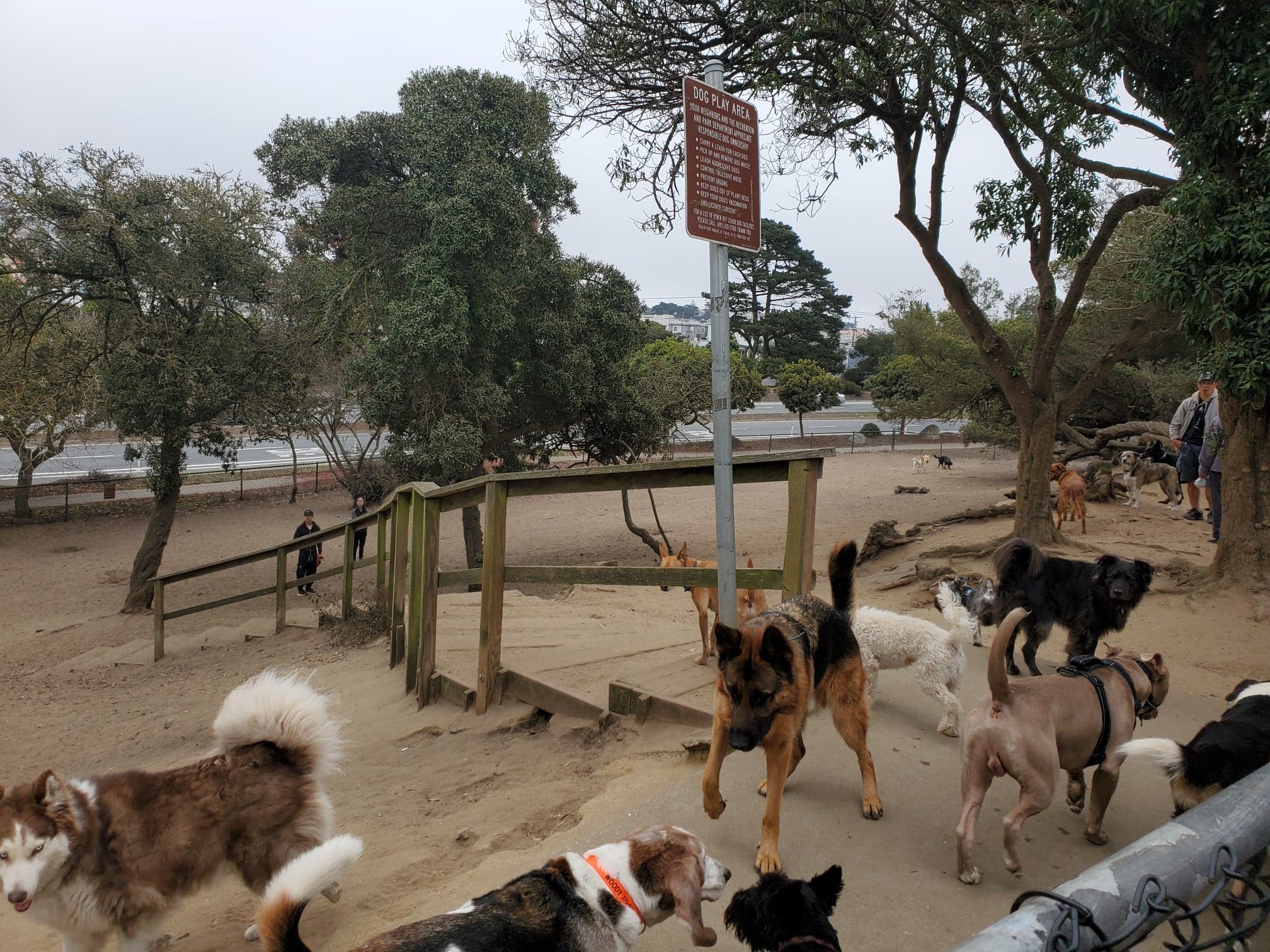 2.  Head & Brotherhood Dog Play Area
📍 Head Street and Brotherhood Way
With a seemingly endless strip of off-leash land, this park is ideal for your dog to run around until their heart's are content.
This dog free-for-all is made up of sand, tufts of grass and trees that are fit for dogs to run on and around. It is also equipped with a wooden staircase for owners to take a more stable route down to the field and has a water fountain just outside the gate.
This is the perfect park for those that want to immerse themselves and their dogs into a social environment. It is equipped to hold at least 10 dogs and has a bench for owners to sit and chat while their furry friends tire themselves out.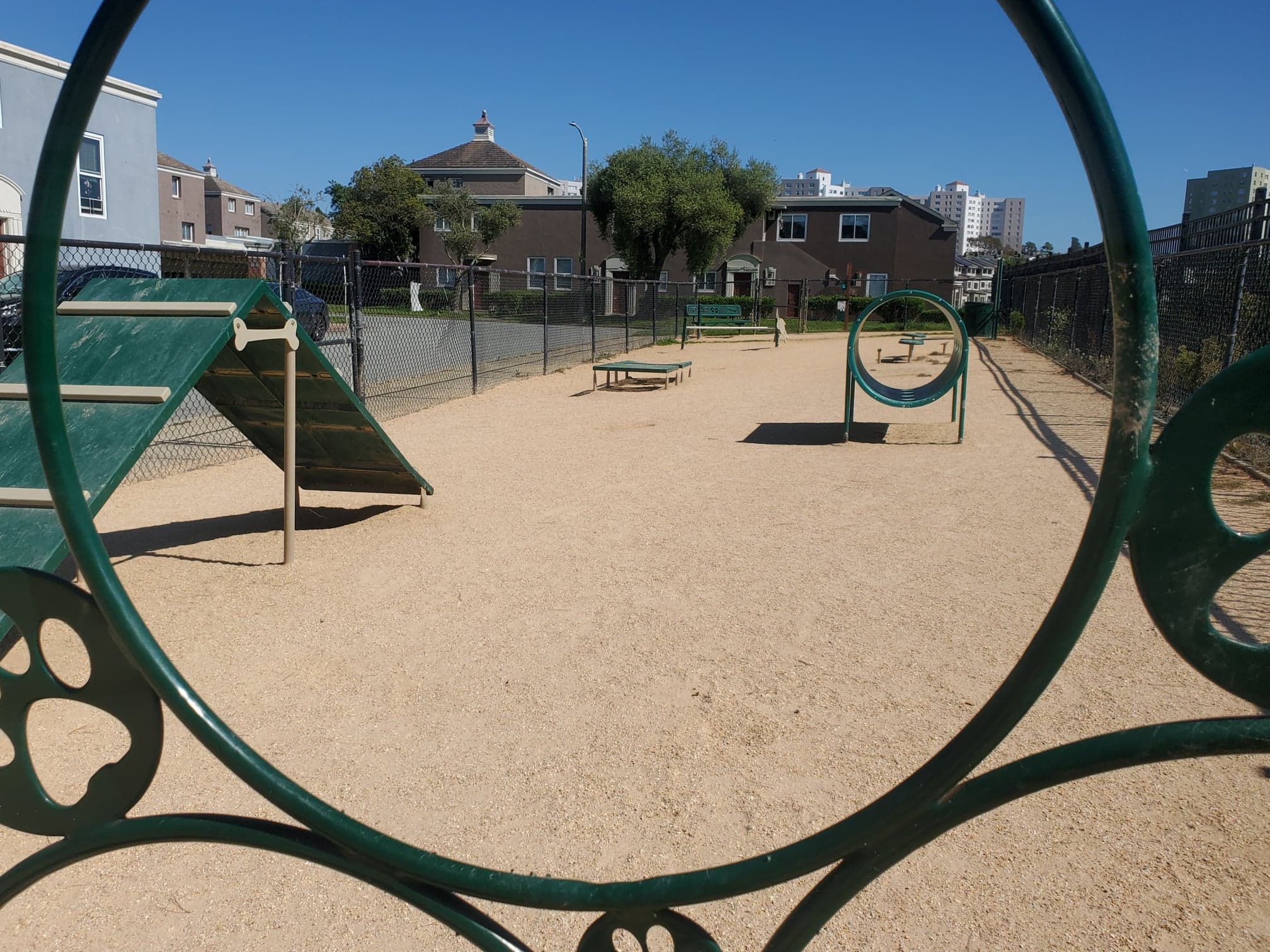 3.  Bark Park
📍 100 Garces Dr.
This agility dog park is located just outside the neighborhood in Park Merced. It's best suitable for only a handful of dogs at one time due to its small nature. It is a fenced-in park with a sandy dirt flooring.
It's also packed with six activity stations for your dog to jump and run through. The equipment that's included are a rover jump over, a doggie crawl, a hoop jump, a stepping stairs set, an agility A-frame ladder and two tables with paw prints on them.
Parking at this spot may be difficult to find but it does offer several sports along the road and in or near residential spots. It is also located along a fairly calm road just off of Gonzalez Drive.
This is an ideal play area to get your dog ready for their agility competition debuts or for giving them a new experience to enjoy.  It is also free to the public to use and no pin is necessary to enter.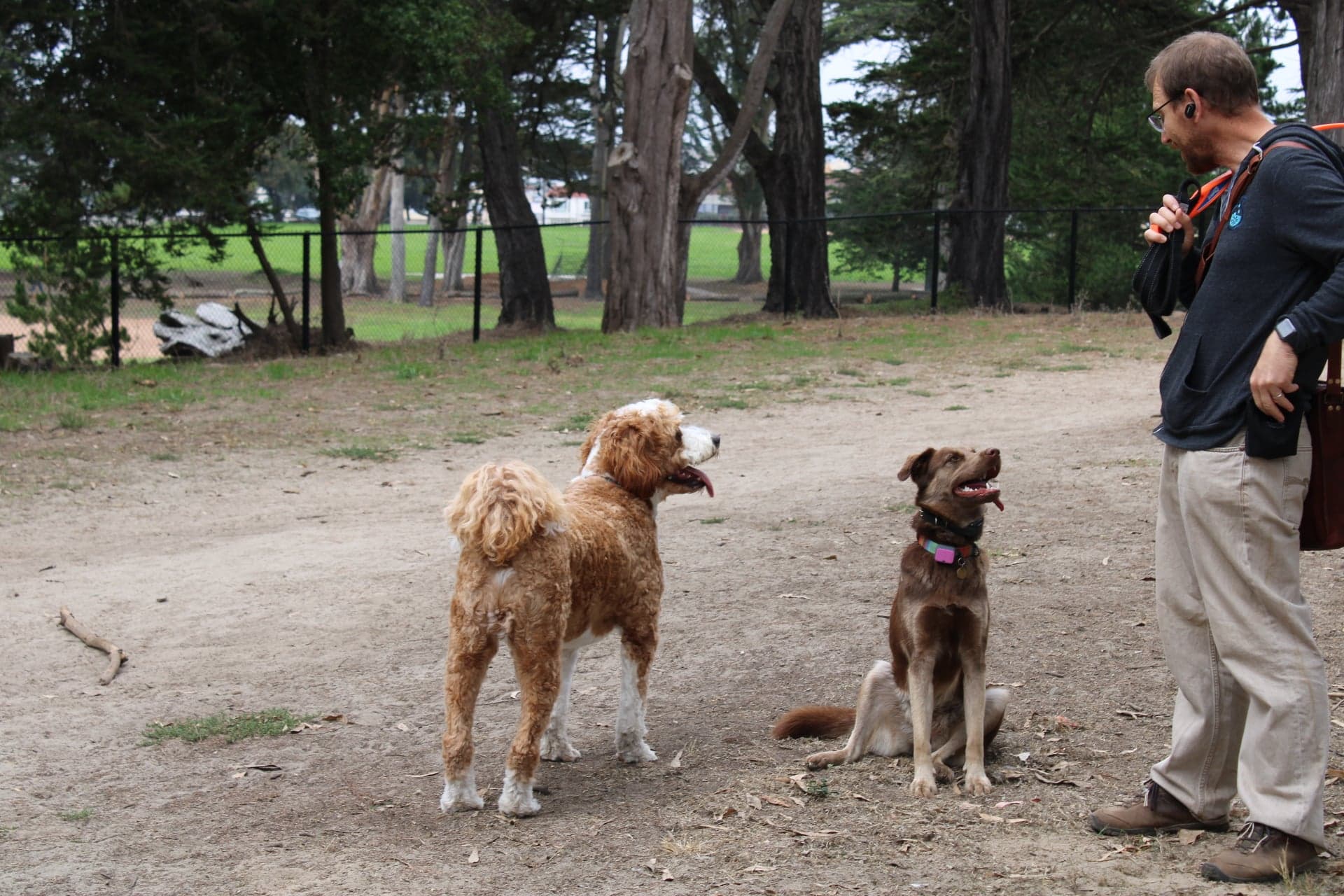 4.  McLaren Park Off-Leash Dog Play Area
📍 Shelley Drive Loop and Mansell Avenue
Jam packed with not just one dog play area but two, John McLaren Park is ideal for getting a workout in with your furry friend while letting them roam free with the park's off-leash policy.
One of these sections encompasses John F. Shelly Drive. It takes you and your pet through a roughly three-mile dirt loop trail that leads you past multiple off trail spots like the Jerry Garcia Amphitheater and the Upper Reservoir. It also immerses you into 360-degree views of the city.
The second section, also known as the McLaren Park Geneva Dog Play Area, is a smaller area but offers just as much fun for your pet. It's located near the Community Garden and the Crocker-Amazon Athletic Fields, giving your dog the opportunity to run free in another of their open fields.
This article was first published in October 2022. If something is outdated or has changed, please let us know.
Support Independent News
This story you've just finished was funded by our readers. We want it to inspire you to either sign up to become a member or make a gift to The Ingleside Light so that we can continue publishing stories like this one that matter to our community and city.
The Ingleside Light is a reader-funded news publication that produces independent journalism to benefit the community. We were founded in 2008 to fill a void in San Francisco's press: An outlet dedicated to the people of the greater Ingleside neighborhood. More than a decade later, The Ingleside Light is still here doing the work because it is critical to democracy and our civic life.
Your contribution today will help ensure that our critical work continues. From development to small business, to parks and transportation and much more, we are busier than ever covering stories you won't see anywhere else. Make your gift of any amount today and join the hundreds of readers just like you standing up for the power of independent news. Thank you.
JOIN NOW