Business
Muscle Maker Grill Cooks Up New Ingleside Location
New restaurant offers health-conscious fare in the former location of the neighborhood's long standing KFC/Taco Bell.

"Having food that tastes good and is good for you is a rare combination in any restaurant," Muscle Maker Grill owner Hamza Aloudi said about his new restaurant's fare.
The Aloudi family opened the chain restaurant on Ocean Avenue in the Lakewood Plaza strip mall in February.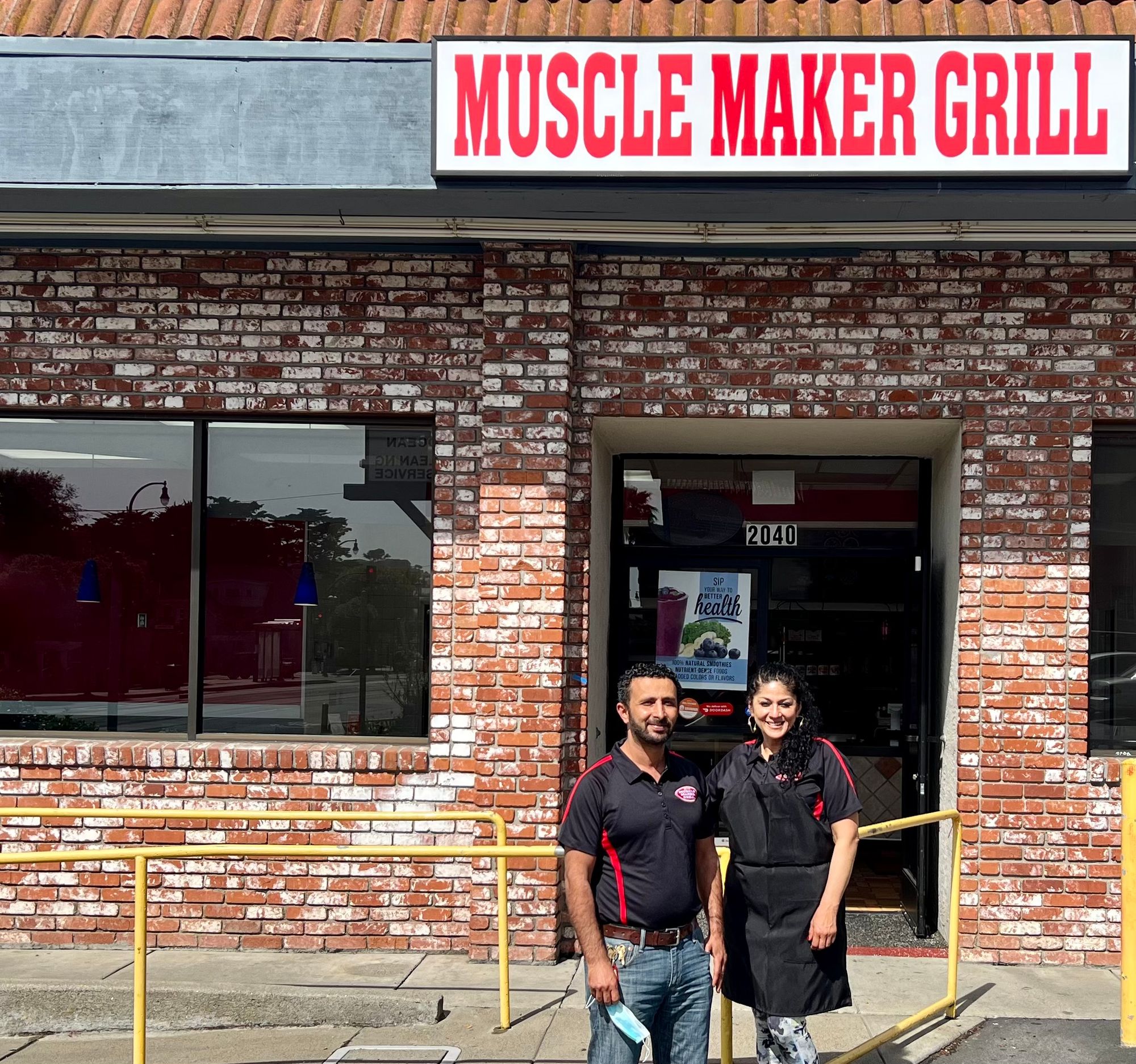 "We are right next to the 7-Eleven, where the KFC-Taco Bell used to be," Aloudi said.
The Aloudi family is eager to make the venture because they see the need for healthier alternatives to fast food. Replacing a KFC-Taco Bell is a start.
The Aloudi family tried the "cloud kitchen" concept last year but the results were mixed.
While that model is innovative, especially with apps and online ordering, there's something more substantial about having a dine-in and take-out location that the entire neighborhood can enjoy.
"So far since opening last month the response from people has been overwhelmingly positive," Aloudi said.
And having a brick-and-mortar location means the business can be part of the neighborhood. For instance, neighbors who attended Ingleside Fest on Saturday, March 26, got a chance to try a variety of restaurant's wraps.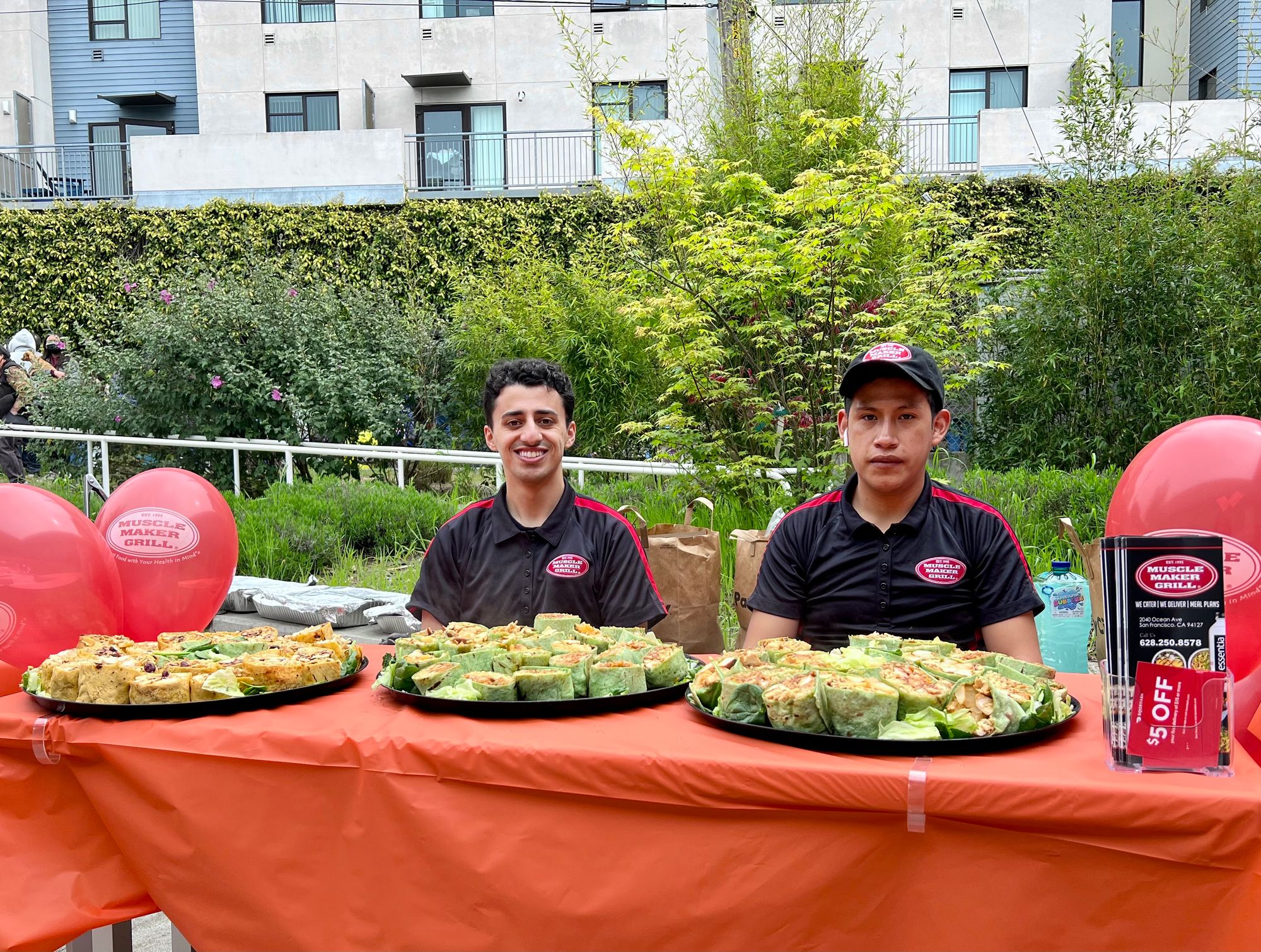 Aloudi believes his family-run business is filling a long-overdue need: Providing a healthy alternative to on-the-go prepared meals for a busy and stressed out population.
"Everything we make here is fresh, nothing deep fried," Aloudi said.
He understands the temptation people face every time they encounter fast food places.
"It's fast, it's tasty and deliciously easy," Aloudi said. "But it's not good for the body."
When Aloudi realized that a fresh salad or burger could be made healthy and delicious, that got his attention. He recommends everyone give their smoothies a try.
"The Green Smoothie made with fresh avocado and spinach with mango and banana is awesome," Aloudi said.
The smoothie has been a smash hit since opening day.
The reviews online have been highly positive.
"This will not be my last time here lol!" customer Jeremy Castro wrote. "It's crazy because I don't have a lot of space or time to do crazy food preps and meals, so it's awesome when I saw that Muscle Maker Grill has plans you can choose from ahead of time and either come in to pick up or have delivered to your home!"
Castro isn't alone. Others in the neighborhood have been impressed.
"Think I might love this new addition," Domenic Philippi said in a review.
Muscle Maker Grill
Address: 2040 Ocean Ave.
Hours: 11 a.m. – 9 p.m. Closed Sundays.
Phone: (628) 250-8578
Website: Muscle Maker Grill
---
Support independent community news
No media outlet covers our neighborhood like The Ingleside Light. Full stop.
Reader support sustains the expensive reporting our community needs and deserves. Will you join the hundreds of readers and become a member?