City officials and traffic safety advocates gathered at the intersection of Ocean and Faxon avenues Thursday morning for the installation of the first 20-mph speed limit sign in the neighborhood.
Ingleside's stretch of Ocean Avenue from Geneva Avenue to Victoria Street along with Lakeside Village's stretch from Junipero Serra Boulevard to 19th Avenue were designated new 20-mph zones in January.
"It's a very small down payment on safety," District Seven Supervisor Myrna Melgar said. "For us in this neighborhood, it's transformational, because we really need to make the corridor safer."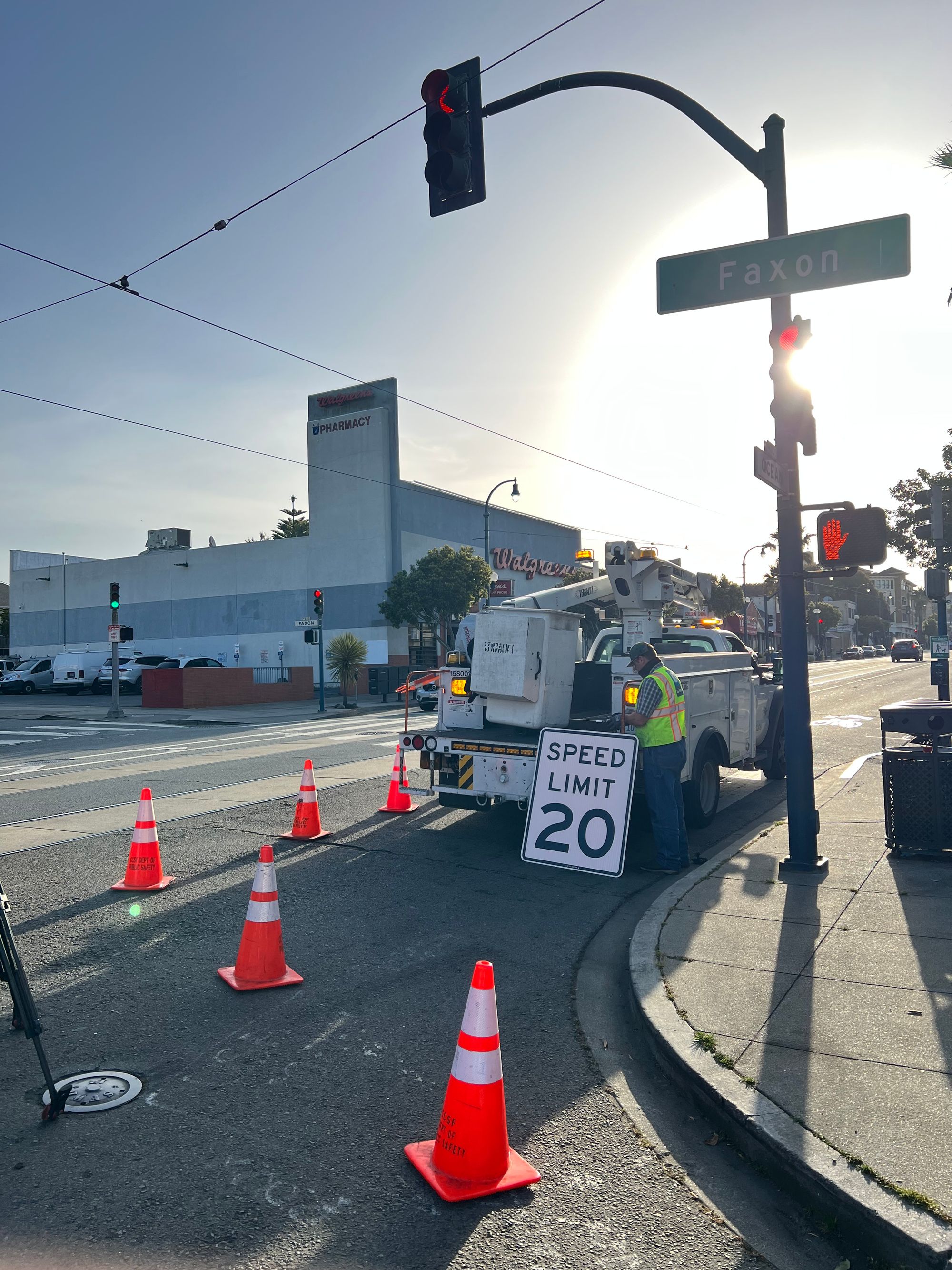 Jeff Taliaferro, owner of Ocean Cyclery and traffic safety advocate, said he regularly sees motorists drive along Ocean Avenue at speeds exceeding 45 mph.