News
New Initiative to Give Ocean Avenue Block a $100K Makeover
The funding comes from the Civic Joy Fund, which bills itself as a $2 million jolt of magic back into San Francisco's commercial corridors.

A block in Ingleside is about to get a $100,000 facelift.
Ocean Avenue between Jules and Faxon avenues is one of four blocks across San Francisco getting physical improvements as part of Adopt-A-Block, one of five programs put on by the new Civic Joy Fund initiative.
The fund, a project of the Civic Space Foundation, bills itself as a $2 million jolt of magic back into San Francisco's commercial corridors following the slow recovery from the pandemic. The other programs include live music in the neighborhoods, community cleanups, volunteer events and mural painting.
The effort was founded by Manny Yekutiel, owner of eponymous Manny's in the Mission District, and Daniel Lurie, a philanthropist and the stepson of the late Levi Strauss & Co. executive Peter Haas. Together they raised over $2 million from a group of donors and corporate partners such as Levi Strauss & Co, Joby Pritzker and Julia & Kevin Hartz.
Last year, Yekutiel raised $750,000 to light up 12 commercial corridors across the city. Lakeside Village's stretch of Ocean Avenue and the Excelsior's stretch of Mission Street were beneficiaries.
"In consultation with local community groups we will choose four blocks around San Francisco and work with that block's community to devise a plan on how to use $100,000 per block to fund a suite of potential improvements, support and planning to help that block reach its fullest potential," a news release about the fund said.
Christian Martin heads the Ocean Avenue Association, a nonprofit charged by the city with cleaning and maintaining Ingleside's stretch of Ocean Avenue.
"We are meeting with Manny and his team to talk about Civic Joy and how we can best utilize that awesome grant that is coming to the neighborhood," Martin said.
The block selected for improvements is home to Ocean Avenue Association's new office, The UPS Store, Java on Ocean, a large space once occupied by CVS Pharmacy, a Valero, A-1 Bakery among other small businesses.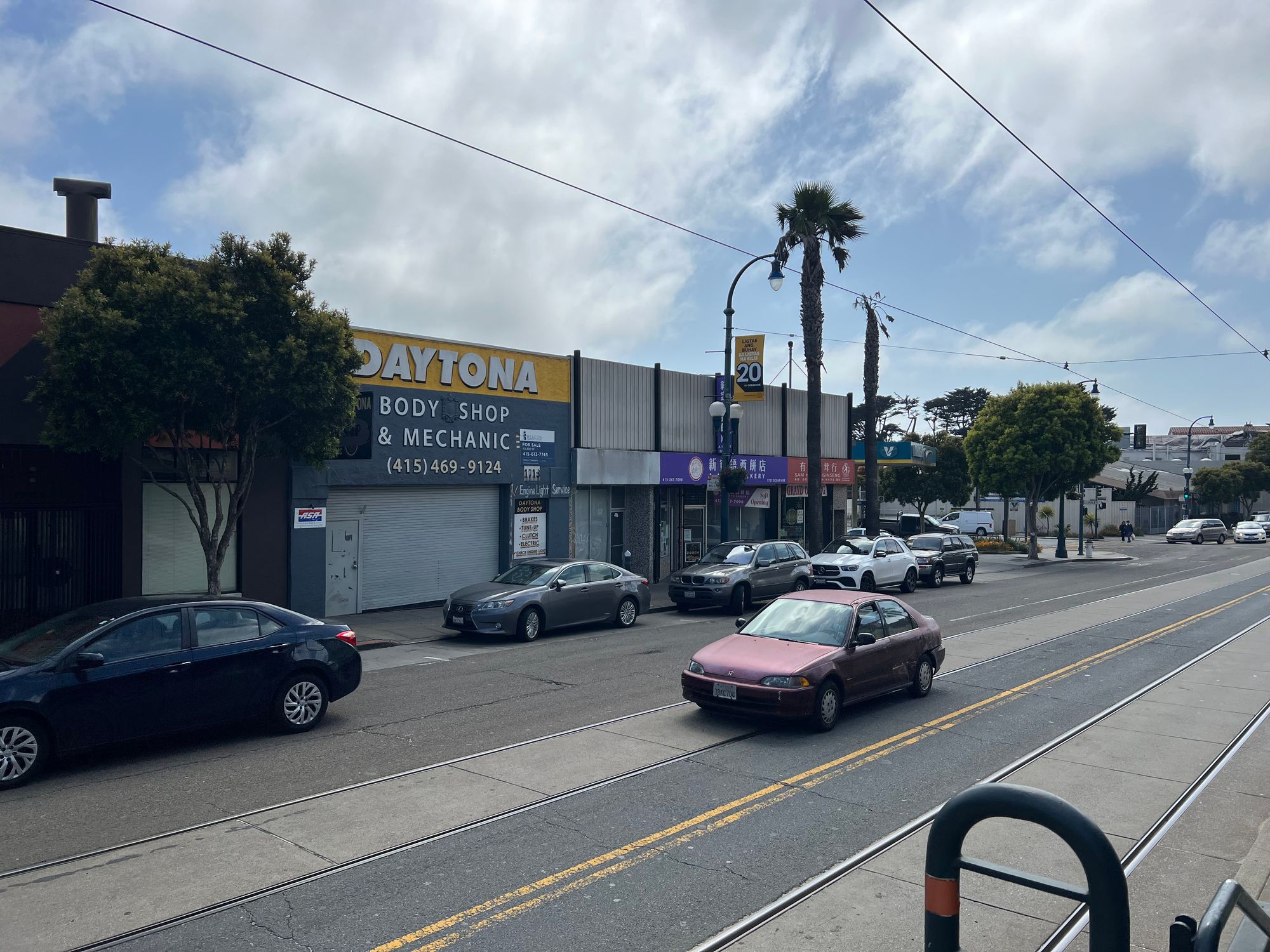 It was unclear whether both sides of the street would be improved or just one.
"Business is not that busy on this street," said Samantha Lin, the owner of Sam House Ginseng which is located in the target area. "I hope [it brings] more business around here."
Peter Tham, a principal of Loc Tham Group Real Estate and vice chair of Ingleside Merchants Association, said that this grant would directly benefit neighborhood merchants.
"I think this grant can do some great things for Ocean Avenue," Tham said. "The way the fund was designed is something the IMA can fully support."
"This moment calls for all of us to understand how we can contribute to San Francisco and then to do just that," Yekutial said in a news release. "The Civic Joy Fund is my way of rising to the occasion and I could not be more proud."
Here are details on the fund's other programs:
Summer of Music: In partnership with Noise Pop, the fund will pay over 80 local musicians to perform on nine commercial corridors every single Saturday from 2-5 p.m. this summer.
Paint the City: In partnership with Paint the Void, the fund will pay local artists to paint pieces of public art in 10 commercial districts.
Clean Up the City: In partnership with Refuse Refuse, the fund will fund means for volunteers at restaurants in 10 neighborhoods. Vincent Yuen, the founder of Refuse Refuse, identified the intersection of Brighton and Holloway as one of the dirtiest corners in the city.
The City Civic Corps: The corps will be 100 residents who volunteer each first Saturday of the month at a different location in the city ranging from tree plantings to beach cleanups.