Business
Ocean Cyclery: The Neighborhood Bike Shop That Does It All
Through meticulous bike repairs and services, the Ingleside mainstay has upheld the city's biking culture. Here's the Legacy Business's story.

Bicycles of all sizes and all of the supplies needed to ride them fill the walls of Ocean Cyclery. In the back, Jeff Taliaferro sits at his workstation where he meticulously repairs any and all bikes that come the shop's way.
This independent, family-owned bike shop has been in business on Ingleside's stretch of Ocean Avenue between Ashton and Victoria avenues since November 1996. In 2004, his wife Sabine joined the enterprise as part owner.
The Taliaferros and staff are dedicated to making sure their customers leave with the bike setup that's perfectly suited for them. They serve any bike enthusiast from families to commuters with almost any bike-related repair or service they could need.
"It's a mom-and-pop shop with a lot of quality and a lot of passion," Jeff Taliaferro said.
In 2019, their shop was also added to San Francisco's Legacy Business register. (Disclosure: Ingleside Light Publisher Alex Mullaney prepared their Legacy Business application.)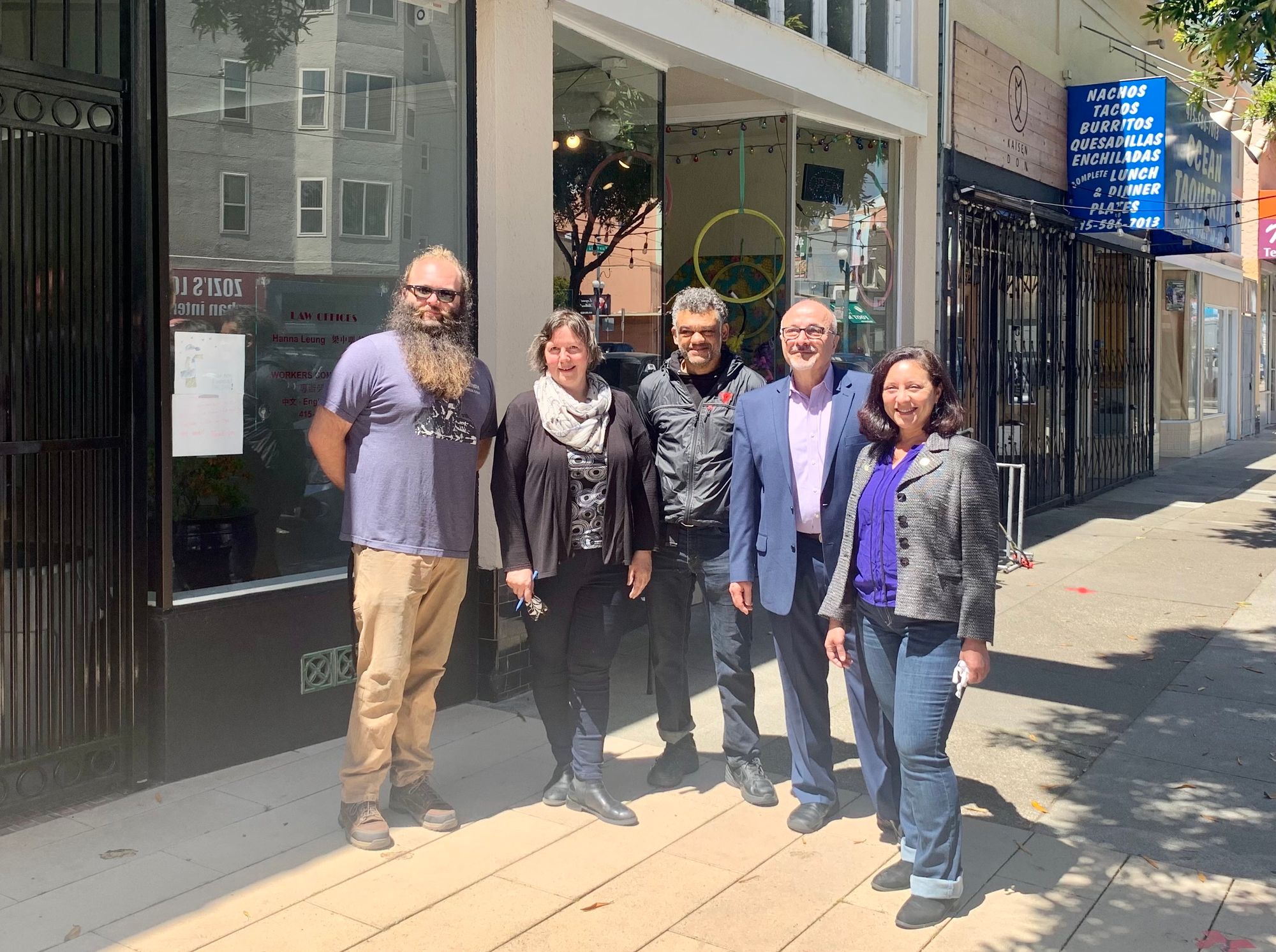 Passion for Two Wheelers
Jeff Taliaferro's interest in bikes began when he was 12 years old. An avid amateur road bike racer with the United States Bicycling Federation and in 1983 was an auto mechanic before moving to two-wheelers in 1990 at Nomad Cyclery and other shops such as Presidio Bike Shop.
However, it was the owner of Nomad Cyclery, Steve Schroeder, who promoted Taliaferro as a manager and eventually sold him the lease and tools to the Ingleside location in 1996.
Taliaferro rebranded, liquidated the inventory and started fresh with a focus on repairs.
After six months, he began a partnership with Wheeler, which opened the door for other bicycle brands, such as GT Bicycles and Diamond Back to work with them as well. After two to three years, Ocean Cyclery began making a profit.
The shop does tune ups, bike assembly, repairs and adjustments, wheel building, bike fitting, bicycle clinics and consulting. It noted how their employees and mechanics are well-trained and participate in bicycle workshops throughout the year.
What sets them apart from other cyclery shops is the opportunities they offer like custom-builds and restorations of vintage bikes.
Customers bring in just the frame or the full bike in various conditions, and it is always exciting  to bring a bike back into top condition and get customers back riding, the Talieferros said. What's more, they can also build custom bikes for any rider.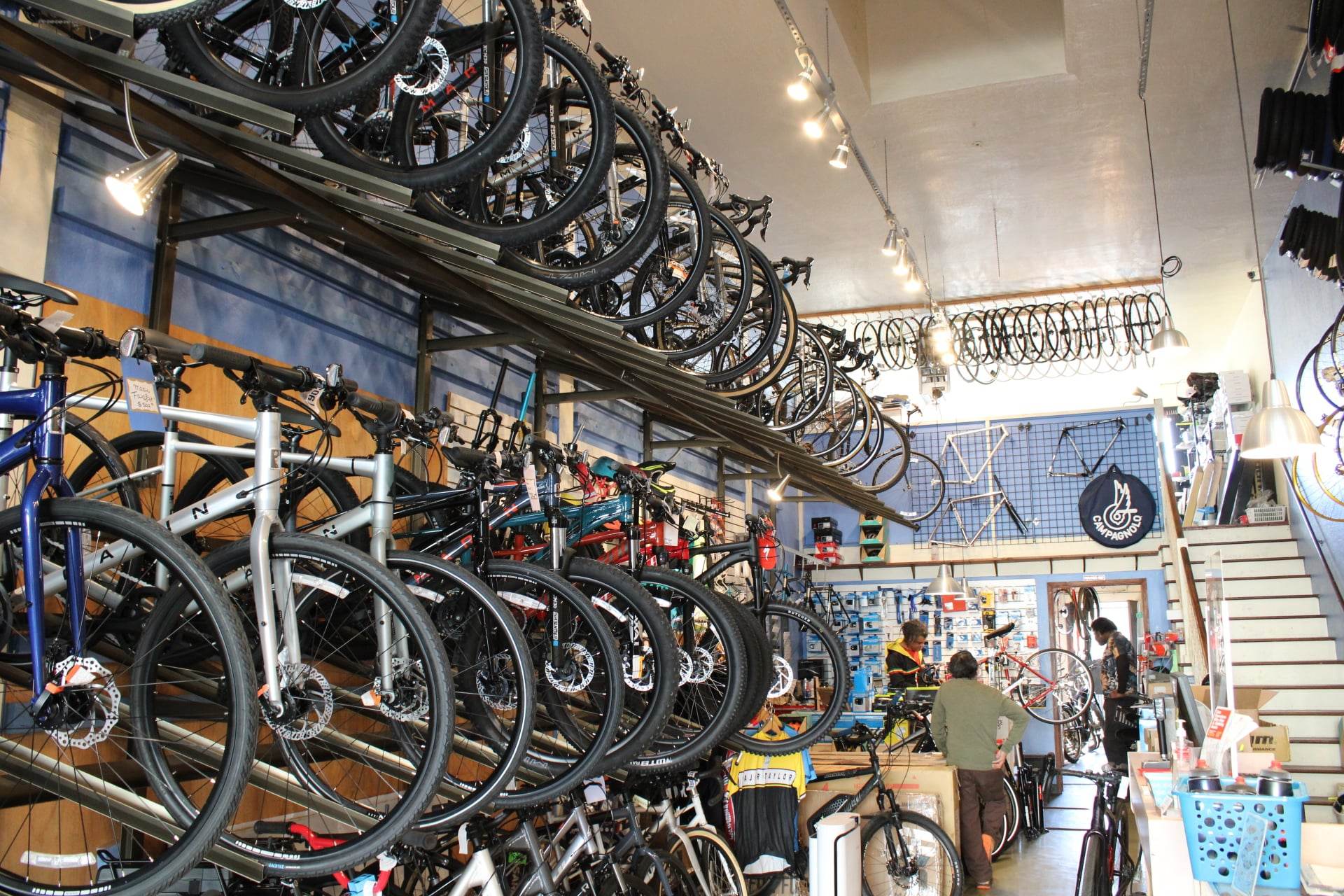 All Sorts of Bikes
Ocean Cyclery sells and works with all sorts of bikes, ranging from adults to women-specific to kids and even specialized bikes such as e-bikes.
Their inventory is constantly changing, but the brands they carry consistently are Specialized, Raleigh, Yuba, SOMA, Redline and SE.
"We're in an all-inclusive bike shop," Taliaferro said. "We work on $100 bicycles all the way up to $10,000 bicycles. No one's turned away. If I can work on the bike, if the bike can be fixed, I'm going to do it."
The online reviews solidify the shop's reputation as a go-to for repairs and parts. The shop has excellent reviews on Yelp and Facebook.
The shop maintains there are five reasons why people should make purchases from an independent shop: expertise in bike selection, bike fit, professional assembly, support after your purchase and shopping local.
"I truly believe bicycles are good for people," Taliaferro said. "I want to get as many people as I can on them and let people know about them and keep them interested through quality work."
Ocean Cyclery
📍 1935 Ocean Ave.
🕒 Hours: Tuesday to Saturday, 11 a.m. to 5 p.m.
📞 415-239-5004
🌐 Visit Website
Support Us
This story you've just finished was funded by our readers. We want it to inspire you to either sign up to become a member, give a gift membership or make a gift contribution to The Ingleside Light so that we can continue publishing stories like this one that matter to our community and city.
The Ingleside Light is a reader-funded news publication that produces independent journalism to benefit the community. We were founded in 2008 to fill a void in San Francisco's press: An outlet dedicated to the people of the greater Ingleside neighborhood. More than a decade later, The Ingleside Light is still here doing the work because it is critical to democracy and our civic life.
Your contribution today will help ensure that our critical work continues. From development to small business, to parks and transportation and much more, we are busier than ever covering stories you won't see anywhere else. Make your gift of any amount today and join the hundreds of readers just like you standing up for the power of independent news. Thank you.
JOIN NOW