Business
'Our Neighborhood Needs This': Full-Service Pet Supply Store Ocean Paws Ready to Serve
With pet ownership rising, new Ingleside small business Ocean Paws will fill a gap in pet supplies and services in the neighborhood.

The Ingleside Light is an independent news outlet. Sign up to receive our latest stories as soon as they're published.
The weekend after Valentine's Day, Ingleside residents, partners and pet owners Mike Sorreli and Fernando Gomez stopped by a dog shop in Carmel and fell in love.
"We were like, 'OK, our neighborhood needs this,'" Sorreli said.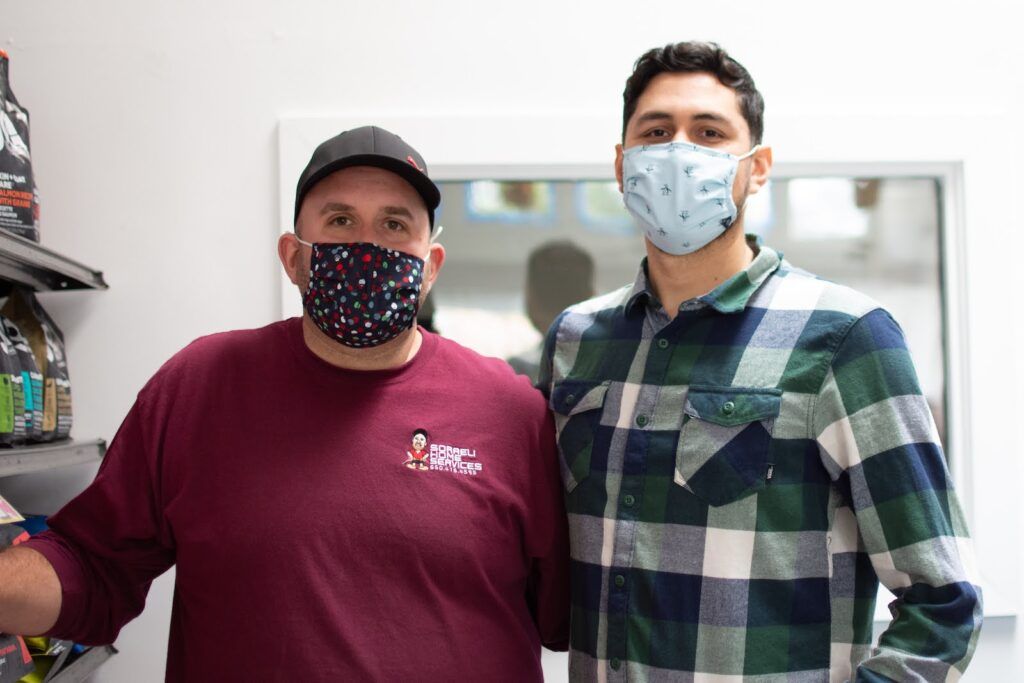 The two had already been hoping to open a business. A month later, they leased the vacant storefront that previously housed Hot Yoga at 1637 Ocean Ave. On May 14, the two will open Ocean Paws.
With the Target on Ocean Avenue and Dorado Terrace closing on June 26, and selections limited at Walgreens and Whole Foods, the commercial corridor has limited options for pet food and supplies. Ocean Paws will fill a void in the neighborhood.
Sorreli recently counted 70 pets within an hour at the Ocean Ale House on a weekday evening. Opening shop now — as pet sales soar during the pandemic — only makes sense, he said.
"We see a need for the pet food," he said. "As far as the rest of it, we're the crazy people who dress up our dog."
There's a lot to offer pet owners that isn't being offered in the neighborhood, Sorreli said.
The shop sells 50 varieties of cat and dog food among nine brands, and the shelves are also lined with pet toys, pillows, sleepwear and clothes, among other supplies. The co-owners also hand out food sample packs to cat and dog owners who pass by or enter the shop.
"Whenever we see a dog, we always give them a treat," Gomez said.
Services include professional pet bathing, grooming and a self-washing station where owners can wash their pets, along with a playground where dogs can interact with each other.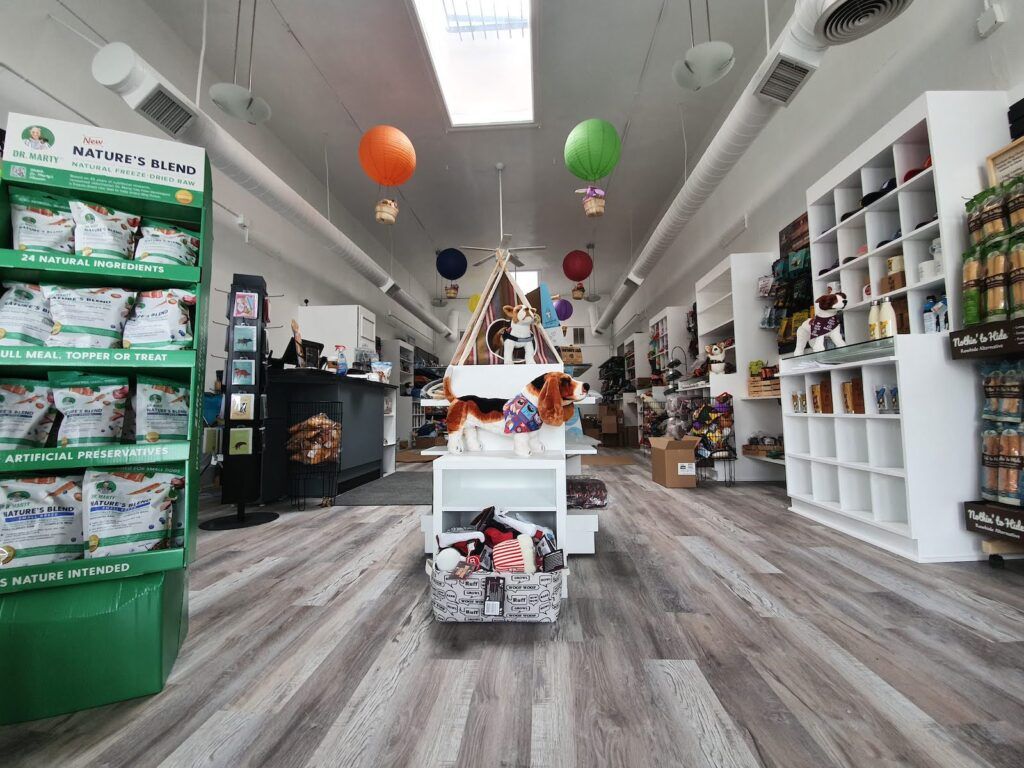 "It's an excellent addition to Playbow, the [pet] boarding business, as well as the nearby pet hospital, which is used heavily here on the corridor," said Miles Escobedo, co-owner of the Ocean Ale House and president of the Ingleside Merchants Association. "I think this is the missing piece of the puzzle."
And, as neighbors who shop local themselves, Sorreli and Gomez are pushing to keep business localized.
Most staff members live in Ingleside. The overwhelming majority of their in-store products are sourced from within California.
"Yes, it's in the Bay, yes, it may be a little bit more expensive, but it supports jobs, it supports the local economy," Sorreli said. "It just does so much for us that it's kind of rewarding for us to feel that way."
Escobedo, who recently got a dog, said he's stoked for the opening and hopes a rise in foot traffic from Ocean Paws will increase business across the commercial corridor.
"How cool will it be to get my dog groomed over there, and while I'm waiting, grab a pizza at That's Amore Woodfired Pizza?" Escobedo said. "Then, if we have another 20 minutes, grab another beer at Ocean Ale House, and maybe do some local shopping."
Timeline
With 15 years of business ownership under his belt, Sorreli had been looking for an opportunity to open a business when the COVID-19 pandemic cost him his hotel job last March.
He still owns Sorreli Home Services, a handyman service he started, which expedited shop preparations.
Amid a high demand for pet groomers, the co-owners are paying for a staff applicant to take six to eight weeks of pet-grooming classes, Sorreli said.
So, though simple grooming services such as toenail-trimming and anal gland expression will be available next Friday, more in-depth grooming services, including cat grooming and haircuts, will be offered in six to eight weeks.
Short-term plans also include stocking bird food with consideration for the birds across the street at Java on Ocean. The co-owners also expect that in the coming weeks, they'll be able to order and offer 14,000 pet items nationally online.
And, the two are planning to have local rescues to bring pets to Ocean Paws for in-store adoption at weekly or biweekly events.
"My hope is that the entire corridor becomes a pet-friendly oasis for the city," Sorreli said.
Details
Opening Date: May 14, 2021
Address: 1637 Ocean Ave.
Phone: (415) 347-7305
Website: www.sfoceanpaws.com
Support Independent News
This story you've just finished was funded by our readers. We want it to inspire you to either sign up to become a member or make a gift to The Ingleside Light so that we can continue publishing stories like this one that matter to our community and city.
The Ingleside Light is a reader-funded news publication that produces independent journalism to benefit the community. We were founded in 2008 to fill a void in San Francisco's press: An outlet dedicated to the people of the greater Ingleside neighborhood. More than a decade later, The Ingleside Light is still here doing the work because it is critical to democracy and our civic life.
Your contribution today will help ensure that our critical work continues. From development to small business, to parks and transportation and much more, we are busier than ever covering stories you won't see anywhere else. Make your gift of any amount today and join the hundreds of readers just like you standing up for the power of independent news. Thank you.
JOIN NOW