Business
Peter Tham Finds Ingleside Perfect For Family, Real Estate
Realtor Peter Tham knows all of the city's neighborhoods. Ingleside is a standout for its diversity and calm.

Peter Tham knows the city. As a top producing realtor, he must be well acquainted with each of San Francisco's unique neighborhoods.
Yet Tham and his wife Selina Loc chose to raise their family and grow their real estate business in Ingleside.
"We have lived in other parts of the city, such as the Sunset District, but we like the Ingleside," he said. "It's diverse and even a bit sleepy but the people here are neighborly and it's a good place to raise our kids."
Up until the pandemic, Loc Tham Group Real Estate had an office on Ocean Avenue in the heart of Ingleside. Tham got involved with neighborhood organizations such at the Ingleside Merchants Association and Ocean Avenue Association.
"It's nice to see that over the past few years, the Ingleside has become more of a destination, as the neighborhood now attracts people from all over the city," he said. "Ingleside's easy access to the freeway and the Muni K-line also help to bring more people to the neighborhood."
Tham and Loc have found success as realtors, regularly among the top producers year after year. They have been among the top producers for a number of years with the ability to form their own realty group brand within the brokerage. The Loc Tham Group has been selling and representing properties in price ranges from under $500,000 to over $3 million dollars.
Grateful for his success, winning smile and reassuring demeanor, Tham had humble beginnings.
"I didn't grow up with people in the real estate business," he said. "I was born and raised in the Tenderloin. My parents were among the 'boat people' of the 1970s fleeing Vietnam."
Loc grew up two buildings away from Tham.
Both Tham and Loc's families were among the 800,000 people who left Vietnam after the period of conflict and war that began in 1955 and continued until 1975.
"My brother and I managed to live in a 300-square-foot studio apartment," Tham said. "There were times my working parents barely made enough to pay rent, and my parents had to eat at a soup kitchen or get food from the food bank."
Business Owner
Tham got a taste for owning and operating a business with a restaurant.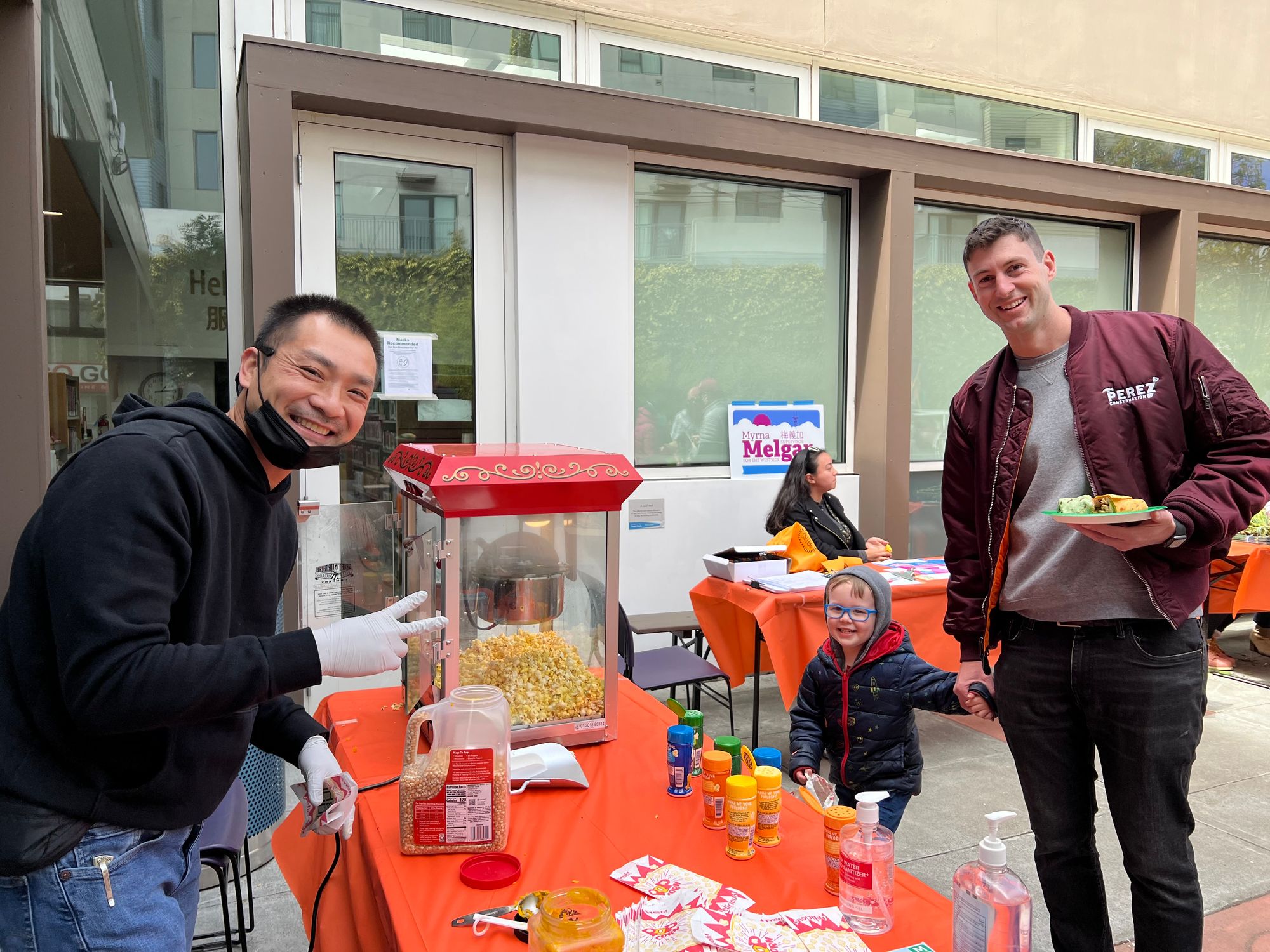 "After working long hours from 5 a.m. to 11 p.m. seven days a week, both of us realized that we didn't want that, especially for our kids," Tham said.
"Selina is driven to succeed," Tham said. "And, it was her idea to go into real estate. I was reluctant at first because like most people I initially felt that realtors were pushy and only interested in a commission — sort of like a used car salesman."
That all changed after Loc reached "top producer" status. With her help and the encouragement of the brokerage office manager, Tham signed on as a realtor.
"We were taking a risk," said Tham. "It was one we were willing and confident to take."
Since settling into the Ingleside in 2018, Tham and Loc have anchored their business and lives to the community.
"Some realtors do live very well, but really and truly a realtor's job isn't all that," Tham said. "It's really about helping people make very important decisions that will impact their lives."
Tham said he's nothing like the ambitious realtors on reality television. They are committed to fiercely representing their clients in every aspect of a real estate transaction.
"Selina and I are with a client every step of the way in the process," Tham said. "We never miss a signing of contract, or handing over the keys to a new home."
Loc Tham Group Real Estate
Phone: (415) 606-8210
Loc Tham Real Estate Group website
---
Support independent community news
No media outlet covers our neighborhood like The Ingleside Light. Full stop.
Reader support sustains the expensive reporting our community needs and deserves. Will you join the hundreds of readers and become a member?