Features
San Francisco Historian Makes 'Pawn Stars' Appearance
Former Ingleside Light history columnist and writer behind San Francisco Story lended his expertise about San Francisco on the television show.

The Ingleside Light is an independent news outlet. Sign up to receive our latest stories as soon as they're published.
San Francisco historian Woody LaBounty made a cameo on "Pawn Star" debut on Rick and Corey Harrison's new collectible seeking spin-off.
The founder of Western Neighborhoods Project, former Ingleside Light columnist and author of San Francisco Story appeared on the third episode of "Pawn Stars Do America." The filming took place in San Francisco at Fort Mason.
LaBounty was asked to join the show's hosts Rick and Corey Harrison as a consultant to provide historical accuracy on several artifacts and memorabilia that potential clients brought in for appraisal and, if possible, to sell.
"What the Pawn Stars seem to be good at is to tell people that there's history everywhere and in everybody's closet and everybody's house," LaBounty told The Ingleside Light. "Everybody has stories that are worth sharing and telling and Pawn Stars shows that through the little items that people bring in—whether it's something that somebody had in their family for years or they just purchased—these items can really carry the freight of a lot of memory and history."
LaBounty said he wants everyone to "take that inspiration, look around their own house about what they want to interpret and pass on as stories for future generations."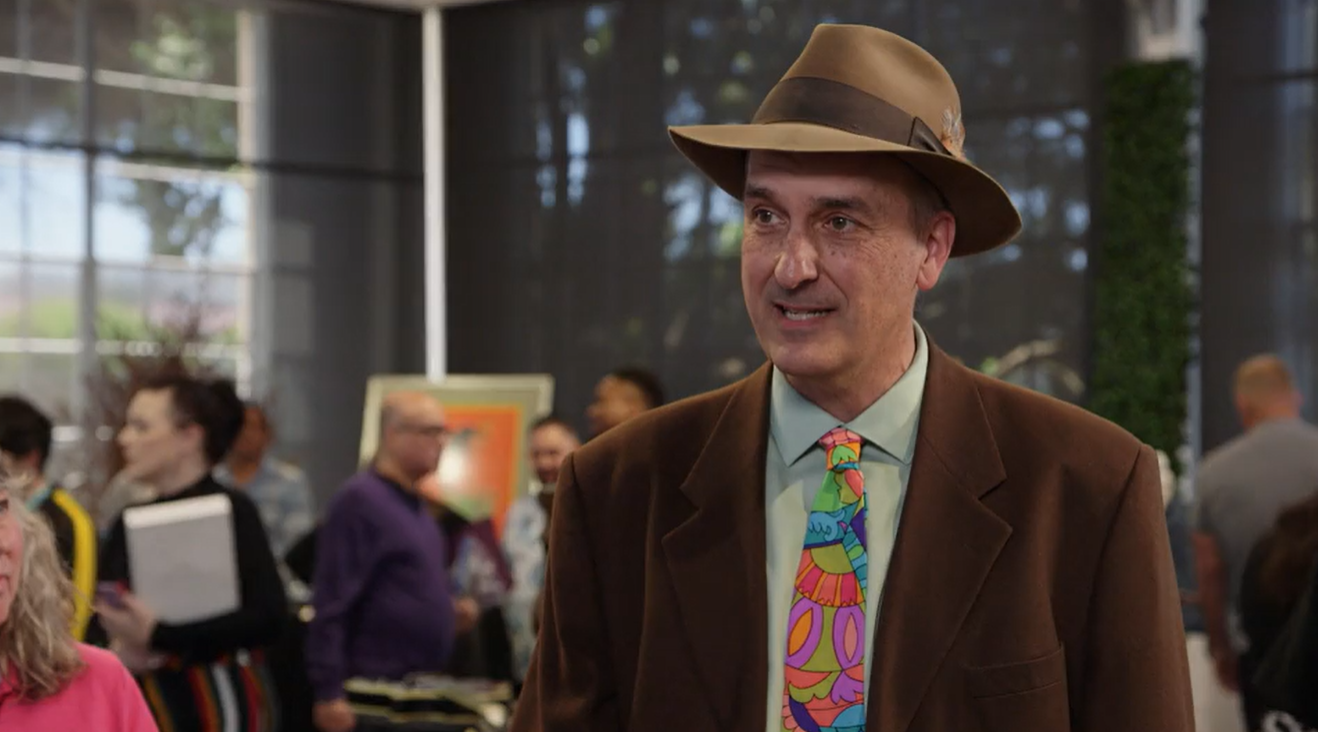 In the segment, LaBounty helped determine the authenticity of two vintage Haight and Ashbury street signs.
"It's always fun to do the actual filming because you sort of have this feeling that you can actually have a moment to share something with people," LaBounty said. "I had to play the part of somebody telling the people who brought their thing that it was not genuine. It's not fun to be the bad guy expert and say, 'I'm sorry but it's not what you think it is.' I tried to be as nice as possible about it, but that's probably [my] least favorite thing."
Despite the bad news for the collectors, LaBounty said they were understanding and ultimately satisfied with the judgment. They chatted after filming. He also said that neither knew if the items were legit and praised the show for their authentication.
LaBounty appeared on the show without ever having seen "Pawn Stars" and even got a chance to meet and speak with the hosts off-screen.
"It was a very great feeling that they were pros," LaBounty said. "They had done this so often. They just kind of waited, did their thing. Then they moved on to the next thing, very professional."
Support Independent News
This story you've just finished was funded by our readers. We want it to inspire you to either sign up to become a member or make a gift to The Ingleside Light so that we can continue publishing stories like this one that matter to our community and city.
The Ingleside Light is a reader-funded news publication that produces independent journalism to benefit the community. We were founded in 2008 to fill a void in San Francisco's press: An outlet dedicated to the people of the greater Ingleside neighborhood. More than a decade later, The Ingleside Light is still here doing the work because it is critical to democracy and our civic life.
Your contribution today will help ensure that our critical work continues. From development to small business, to parks and transportation and much more, we are busier than ever covering stories you won't see anywhere else. Make your gift of any amount today and join the hundreds of readers just like you standing up for the power of independent news. Thank you.
JOIN NOW