News
San Francisco Meditation Group Marks 20 Years In Ingleside
The chapter of the Self-Realization Fellowship, which follows the teachings of Paramahansa Yogananda, will hold a celebration on Saturday.

The San Francisco Meditation Group of Self-Realization Fellowship is celebrating its 20th anniversary in Ingleside.
The Self-Realization Fellowship, an international nonprofit organization headquartered in Los Angeles, moved its San Francisco location to Ingleside in 2003 from Irving Street after the group needed a more quiet building to practice.
The meditation group operates in a one-time Masonic Temple on Ashton Avenue at Legion Court. It shares the same floor fittingly with Yoga Flow.
Pam Hagen, the meditation group's coordinator, and volunteer Sue Fahey have both practiced meditation since the 1980s. They said they stumbled upon the location while walking the neighborhood and they've remained ever since.
"We love being in the neighborhood, which is why we stay, and we welcome people to come visit," Hagen said.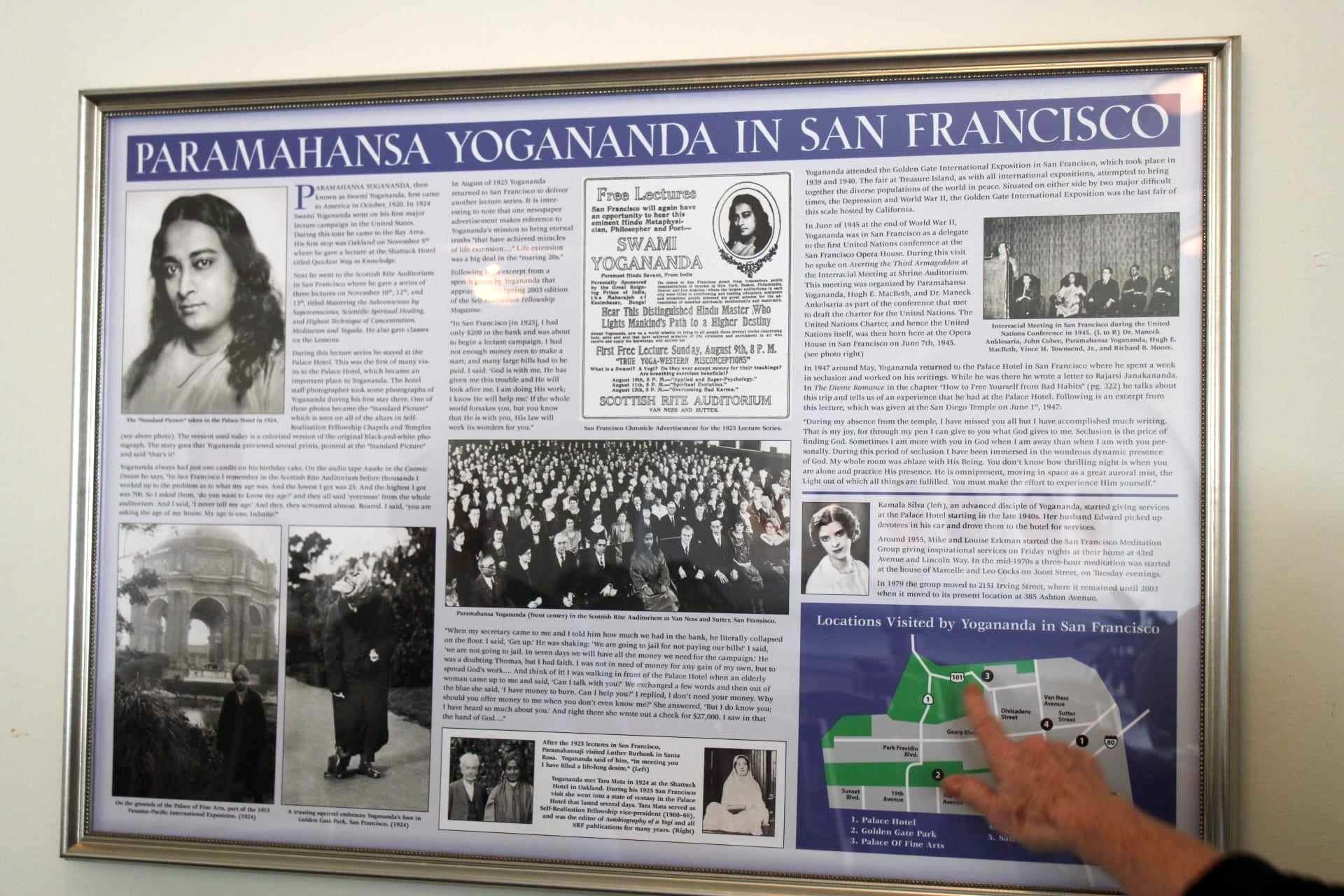 The roughly 20 to 40 active members practice Kriya yoga alongside the teachings of Paramahansa Yogananda, an Indian Hindu monk, yogi and guru who issued a Yogananda to achieve self-realization in the mind, body and soul through meditation and readings.
Yogananda made several trips to San Francisco in the early 1920s. When he first traveled to the United States in 1920, he started in Boston where he began sharing his teachings. By 1924 he had traveled across the country to San Francisco where he gave a series of lectures at the Scottish Rite Auditorium at Sutter Street and Van Ness Avenue. Following this visit, Yoganada came back to the city many times to continue sharing his beliefs.
Hagen and Fahey said some benefits they've received from their practice are feelings of clarity, being grounded, joyous and a blossoming of love.
"It lets you let go of a lot of things that get in the way of how you live your life and looking at values," Hagen said. "What's important? Why is it important? I think, as we age, things change some too but you start letting go of some of the things that just don't matter. It's like a restructuring of your life."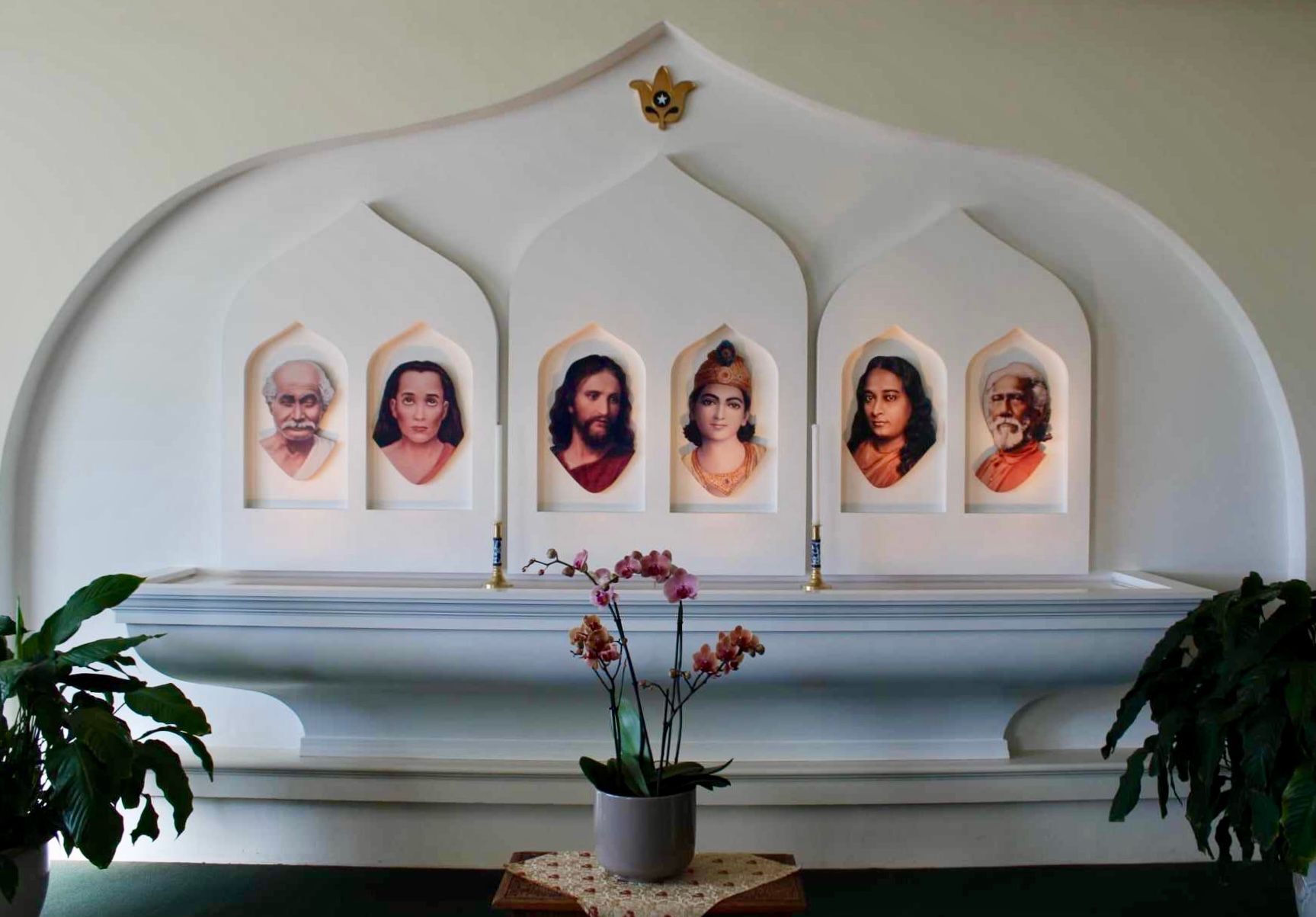 The meditation group offers sessions on Tuesdays and Sundays with additional reading or video services on Sunday. Sessions are free but donations are accepted. On Wednesdays, the meditation group also offers in-person lessons with purchase of materials from the Self-Reflection Fellowship for $90.
"It's different from many of the other types of meditation in that it's not for the body—and it's not for relaxation from stress," Fahey said. "It's really to go within and know your higher self, your soul."
The meditation group is hosting an anniversary celebration on Saturday, Nov. 11, from 3:30 to 6 p.m. replete with kirtan music, a slideshow of photos from the last 20 years, an opportunity to share memories from that time and refreshments.
San Francisco Meditation Group of Self-Realization Fellowship
Address: 385 Ashton Ave.
Hours: 11 a.m. to 1 p.m., Sunday, 7 p.m. to 9 p.m., Tuesday, 6:30 p.m. to 7:30 p.m., Wednesday
Phone: 415-584-8270
Visit Website