Business
Ingleside Sewing Shop Serge A Lot Moves to Larger Location
The sewing and vacuum shop now carries more products and has more space for holding classes.

Ingleside sewing shop Serge A Lot just got a lot bigger.
Sherri and Brad Stratton relocated their store down the block to a larger storefront in May after their landlord sold the building where they sold sewing products and offered sewing classes for the past 11 years.
The extra space was needed anyway, they said.
The Stattons also opened a second location in Belmont to expand their customer base.
The roomier storefront allows them to host more in-person classes on sewing methods and machine operations and even offer classes taught by independent teachers and to carry more environmentally responsible and high quality products.
"We're a resource," Sherri said. "We are now the last — probably of our kind — in certified repairs."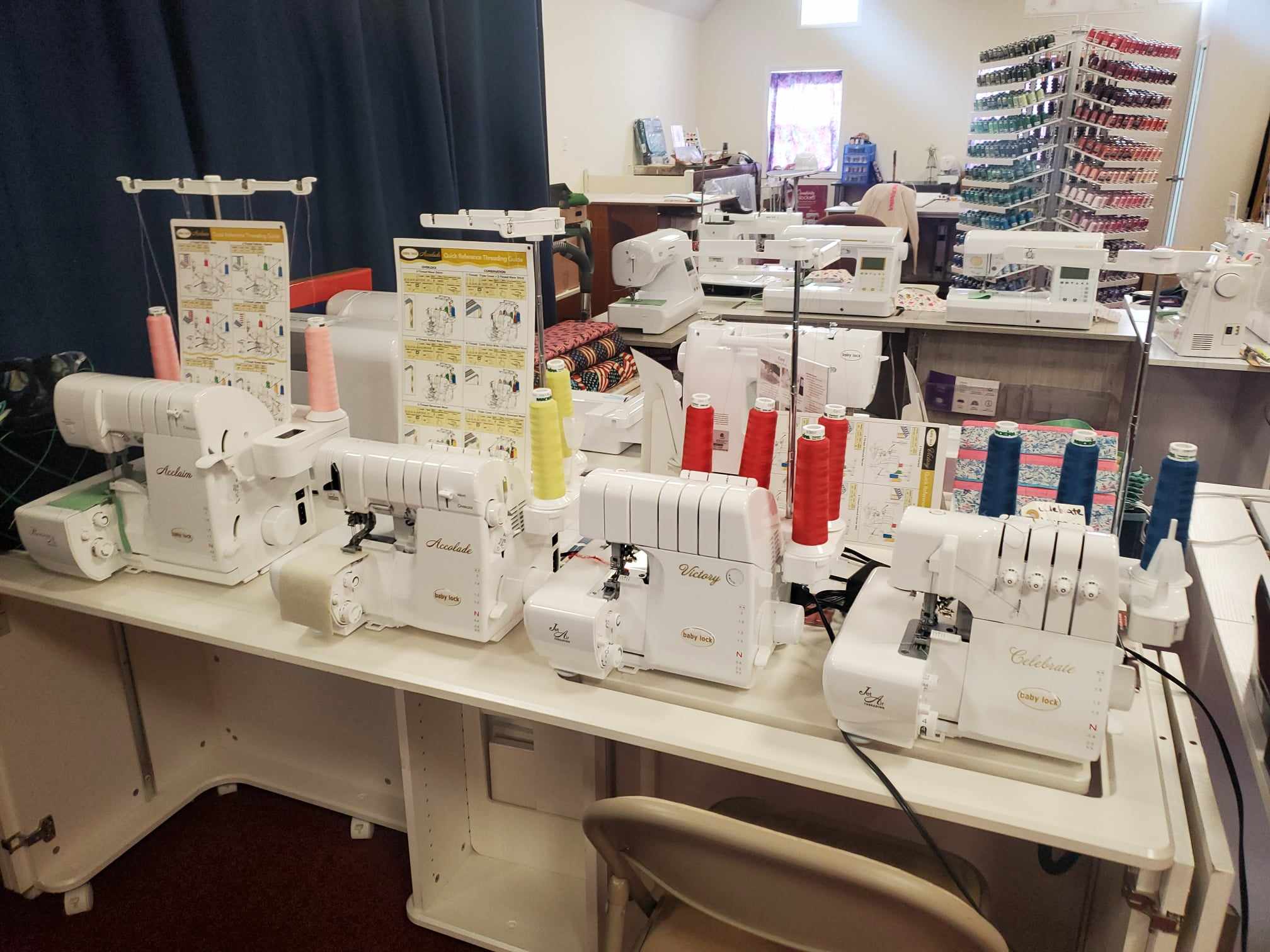 Some classes include how to make certain clothing items like hats, t-shirts and dresses and overall lessons on how to work your machine. They are offered for $125 for one hour and 30 minute to two hour sessions.
Aside from selling stitching-related items like fabric, thread and sewing needles and machines, Serge A Lot is also an authorized dealer in the sewing machine Baby Lock and the vacuum manufacturer Riccar.
"We're reinvesting," Sherri said. "Clearly retail is in trouble in America and clearly we're in the most expensive area, so we just want our customers to continue supporting us as they have been. They've been phenomenal."
"You don't get the quality of service talking to somebody online as you do in person," Brad said.
Running the shop is a family affair. Brad handles sewing machine repairs while their two daughters, Tammi and Heidi, help out in the shop and run social media marketing. Sherri is the face of the business and also teaches some of the classes.
The store's name comes from the nickname for the family home's basement, which was filled with sewing machines, fabric and sewing notions, Brad said. While attending Cañada College's Fashion Design program together, Sherri and Tammi dedicated the basement to their sewing equipment and supplies and would say, "Let's go serge a lot."
The meaning behind "serge" also has a tie to a type of stitch commonly used in creating patterns. They sell and use the type of machine, from Baby Lock, that's devoted to serging, a process of sewing the edges of fabrics to prevent them from fraying.
"This shop feels like home," a customer recently shared on Yelp. "Sherri, Brad and [their] daughters are welcoming, knowledgeable and incredibly thorough in how they welcome me and take care of my machines."
Serge A Lot
Address: 1973 Ocean Ave.
Hours: 10 a.m. to 4 p.m., Mondays–Fridays and 10 a.m. to 2 p.m. Saturdays
Phone: 415-715-8405Visit Website