Arts & Entertainment
Shrey Purohit: Ingleside's Open Air Landscape Painter
Twenty-three-year-old art student Shrey Purohit has found fans on social media for his landscape paintings of Ingleside and surrounding neighborhoods.

The Ingleside Light is an independent news outlet. Sign up to receive our latest stories as soon as they're published.
Shrey Purohit paints landscapes of the Ingleside and surrounding neighborhoods the old-fashioned way: with canvases on an easel in the open air, capturing the fleeting daylight in water-mixable oil paint.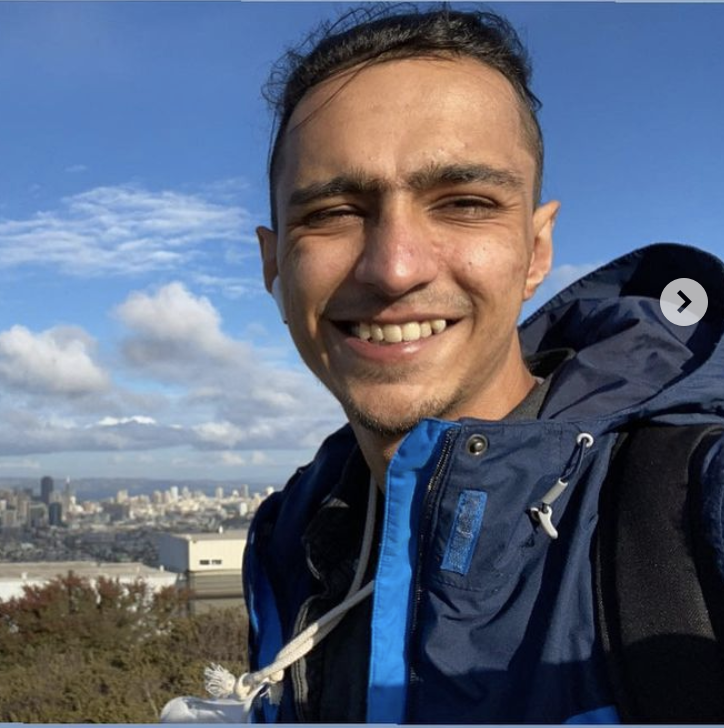 Purohit has become a fixture in the neighborhood as those out for a stroll spot him working on his paintings, which he also posts to Nextdoor and Instagram. His posts on social media are quite popular.
Purohit, a 23-year-old art student originally from Mumbai, started painting landscapes as a way to get out of the house.
"When the pandemic began, after being indoors for the first month, I longed to be outdoors and record my surroundings," Purohit said.
Having moved to Ingleside three months ago, Purohit took his practice of landscape painting with him, and the neighborhood is now his inspiration. One of his favorite buildings in the neighborhood is the City College of San Francisco's iconic Science Hall. Purohit has painted two landscapes that feature the building.
"The sunlight on this large building at golden hour really makes the building glow against the majestic greentrees that nest it in the calming blue sky," Purohit said.
Purohit was painting during the "Red Sky Day" on Sept. 9, when the sky turned dark red due to wildfire smoke.
"I painted the sky from my window, as I knew that day would be integral to documenting 2020 and the other layers of problems Californians have had to deal with," Purohit said.
Capturing life as it happens — the good with the bad — is the purpose of the style of painting that Purohit practices.
"In my moments of gloom and self doubt, I think of Vincent Van Gogh while painting and how he painted everyday creating and going through the difficult periods in his life without commercial success," Purohit said. "I dedicate all my work and time in the pursuit of happiness and spreading joy to my fellow neighbors on this planet earth through my paintings."
For more information about Shrey Purohit, visit www.instagram.com/shreypurohit.
Support Independent News
This story you've just finished was funded by our readers. We want it to inspire you to either sign up to become a member or make a gift to The Ingleside Light so that we can continue publishing stories like this one that matter to our community and city.
The Ingleside Light is a reader-funded news publication that produces independent journalism to benefit the community. We were founded in 2008 to fill a void in San Francisco's press: An outlet dedicated to the people of the greater Ingleside neighborhood. More than a decade later, The Ingleside Light is still here doing the work because it is critical to democracy and our civic life.
Your contribution today will help ensure that our critical work continues. From development to small business, to parks and transportation and much more, we are busier than ever covering stories you won't see anywhere else. Make your gift of any amount today and join the hundreds of readers just like you standing up for the power of independent news. Thank you.
JOIN NOW