The $116.3 million in public funds will cover 65% of the project's costs and help the university meet its student housing goals.
The Ingleside Light is an independent news outlet. Sign up to receive our latest stories as soon as they're published.
A much-needed dormitory residence is on the horizon at the campus of San Francisco State University where the on-campus housing waitlist is over 1,600 students.
University officials Friday announced plans to build a six-story residence hall on the grassy area of the university's West Campus Green, currently being used as soccer fields. The housing complex will have 750 beds dedicated for first-year students. Construction on the new residence hall will commence in December with the aim to open by fall 2024.
The residence hall will also feature a dining hall, office and meeting spaces, an area for students to study and a new student health center.
The state is providing funding to help with development and construction costs. Assemblymember Phil Ting, who represents San Francisco and is the assembly budget chair, said the state will provide $116.3 million, which will cover 65% of the project's costs. SFSU will use an existing California State University revenue bond program to cover the remaining $63 million of the cost.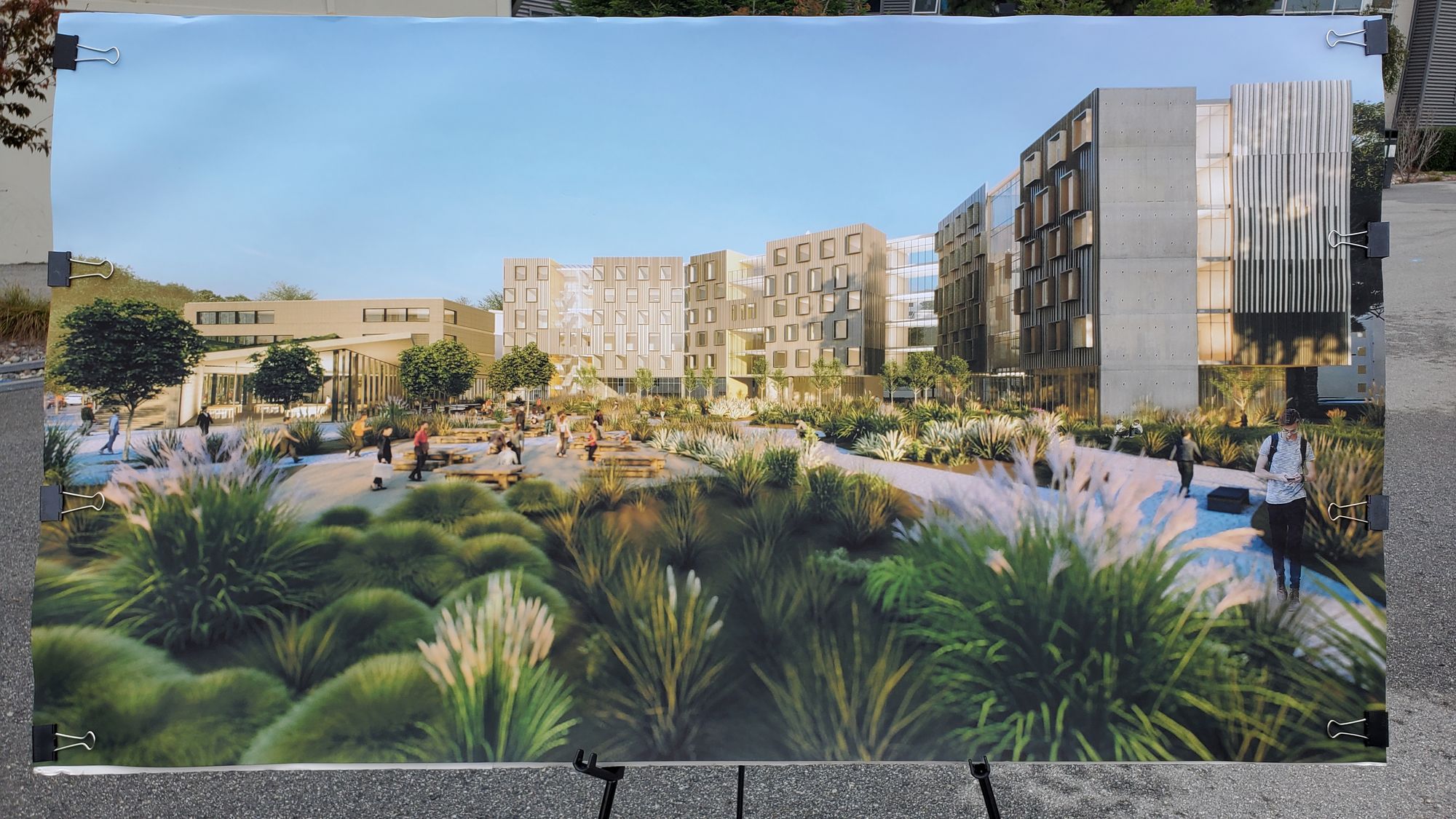 Ting said students are struggling to find housing all over the state and that it has an impact on a student's education. He spoke of a University of California Santa Cruz student who was unable to find housing near campus so the student ended up renting a driveway. The student lived in a mobile home bought by his parents.
"It was so far away from campus. The student ended up not doing very well, having challenges completing schoolwork, having challenges being part of that educational experience," Ting said.
SFSU President Lynn Mahoney echoed the same sentiment that student housing is a problem at the university.
"We don't have enough beds and they're too expensive," Mahoney said.
In addition, the university received $2.5 million from the state to revamp the university's Student Services Building to add campus housing and create a cross-cultural center for campus student groups to collaborate and work together on events and engagement.
The center will open in the fall 2023, officials said.
Support Independent News
This story you've just finished was funded by our readers. We want it to inspire you to either sign up to become a member or make a gift to The Ingleside Light so that we can continue publishing stories like this one that matter to our community and city.
The Ingleside Light is a reader-funded news publication that produces independent journalism to benefit the community. We were founded in 2008 to fill a void in San Francisco's press: An outlet dedicated to the people of the greater Ingleside neighborhood. More than a decade later, The Ingleside Light is still here doing the work because it is critical to democracy and our civic life.
Your contribution today will help ensure that our critical work continues. From development to small business, to parks and transportation and much more, we are busier than ever covering stories you won't see anywhere else. Make your gift of any amount today and join the hundreds of readers just like you standing up for the power of independent news. Thank you.
JOIN NOW