The bar has been an Ingleside mainstay for its commitment to fine craft beer and spirits and the community. Here's the Legacy Business's story.
The Ingleside Light is an independent news outlet. Sign up to receive our latest stories as soon as they're published.
Open the door to The Ave Bar and hear laughter, sports games and clinking of glasses.
This neighborhood bar is the embodiment of the San Francisco spirit. Founded by former San Francisco 49ers football player John Schielh and business partner Bob Wells as The Avenue Club in 1949, the bar has been a tried-and-true neighborhood watering hole ever since.
"There's always something special going on," said Denice Hernandez, a long-time customer. "The drinks. The People. You can hear the music. This place makes you feel at home."
While it has changed hands over the years, San Francisco native and fireman Bomani Caungula took over in 2006 and turned the bar into a destination through the addition of craft beer and top shelf spirits to the neighborhood.
"Pound for pound, I got the best beer selection and the best hard liquor selection in the city," Caungula said.
But drinks alone aren't what make it special.
From hosting beer tastings and fundraisers to participating in multiple toy drives and more, Caungula and his wife Lucia Fuentes Zarate make it their mission to be as community-oriented as possible.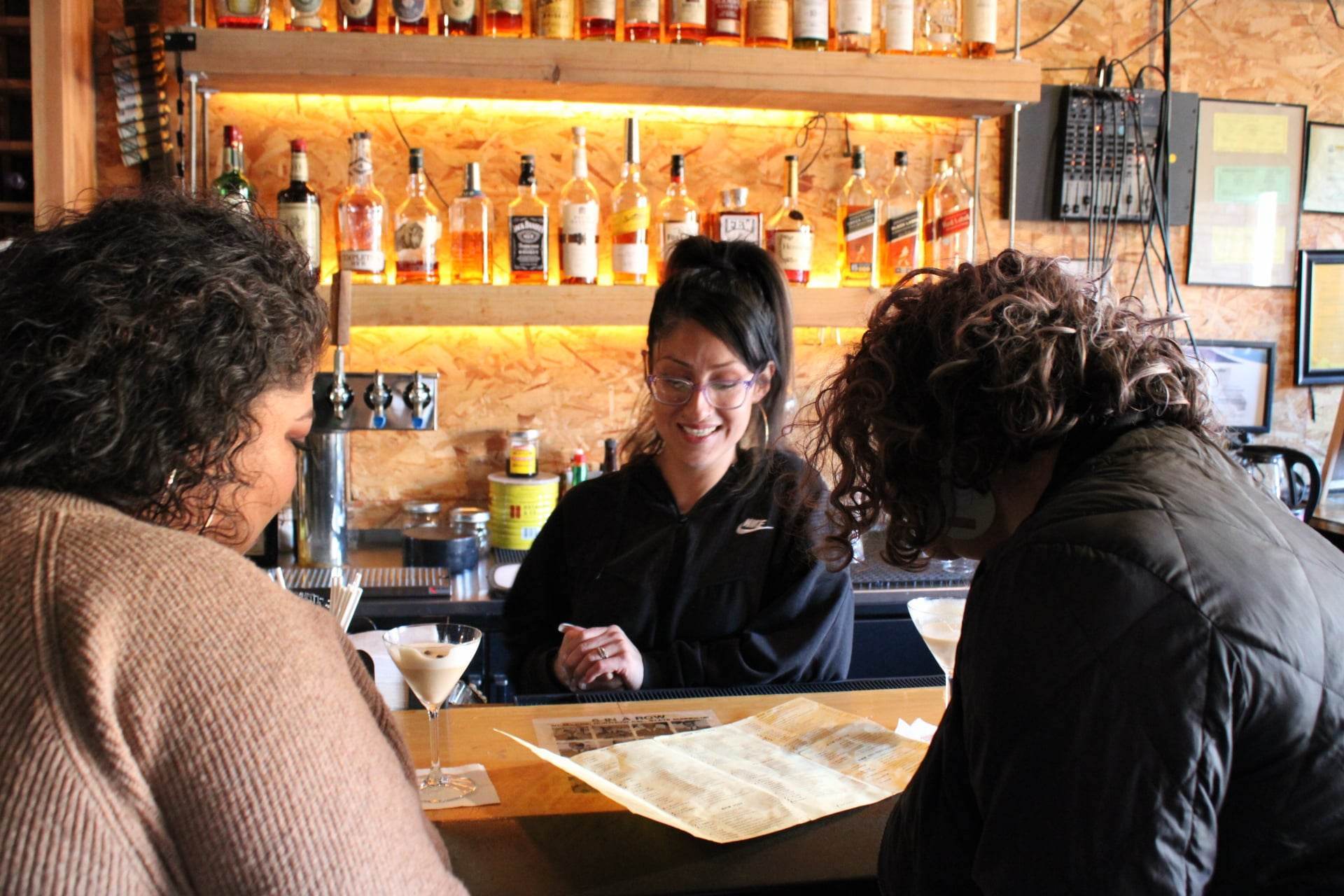 Storied Past
At the same location for decades the bar continuously serve patrons. They have gone through seven re-brandings and almost as many ownership changes.
After footballer Schielh sold his portions of the bar to Wells in 1950, Wells sold it to Jimmie and Hallie Emmett in 1957. They rebranded to Jimmie & Hallie Emmett's Avenue Club before shortening the name to Jim's Avenue Club. In 1967, they changed the name again to Jim's Avenue Club Tavern before changing it again in 1968 to Avenue Club Tavern.
Kim Young Cha took over in 1985 and rebranded the business to Avenue Club. Cha sold it in 2000 to Bernard and Suki Williams.
Caungula bought the business with two partners, Franco Calzolai and Rodney Glover. They changed the name to The Ave Bar. By 2007, Caungula and Zarate were the sole owners.
The pair were freed to create a neighborhood bar dedicated to attentive service, an enjoyable atmosphere and, of course, high quality drinks.
In 2017, The Ave Bar joined the San Francisco Legacy Business Registry.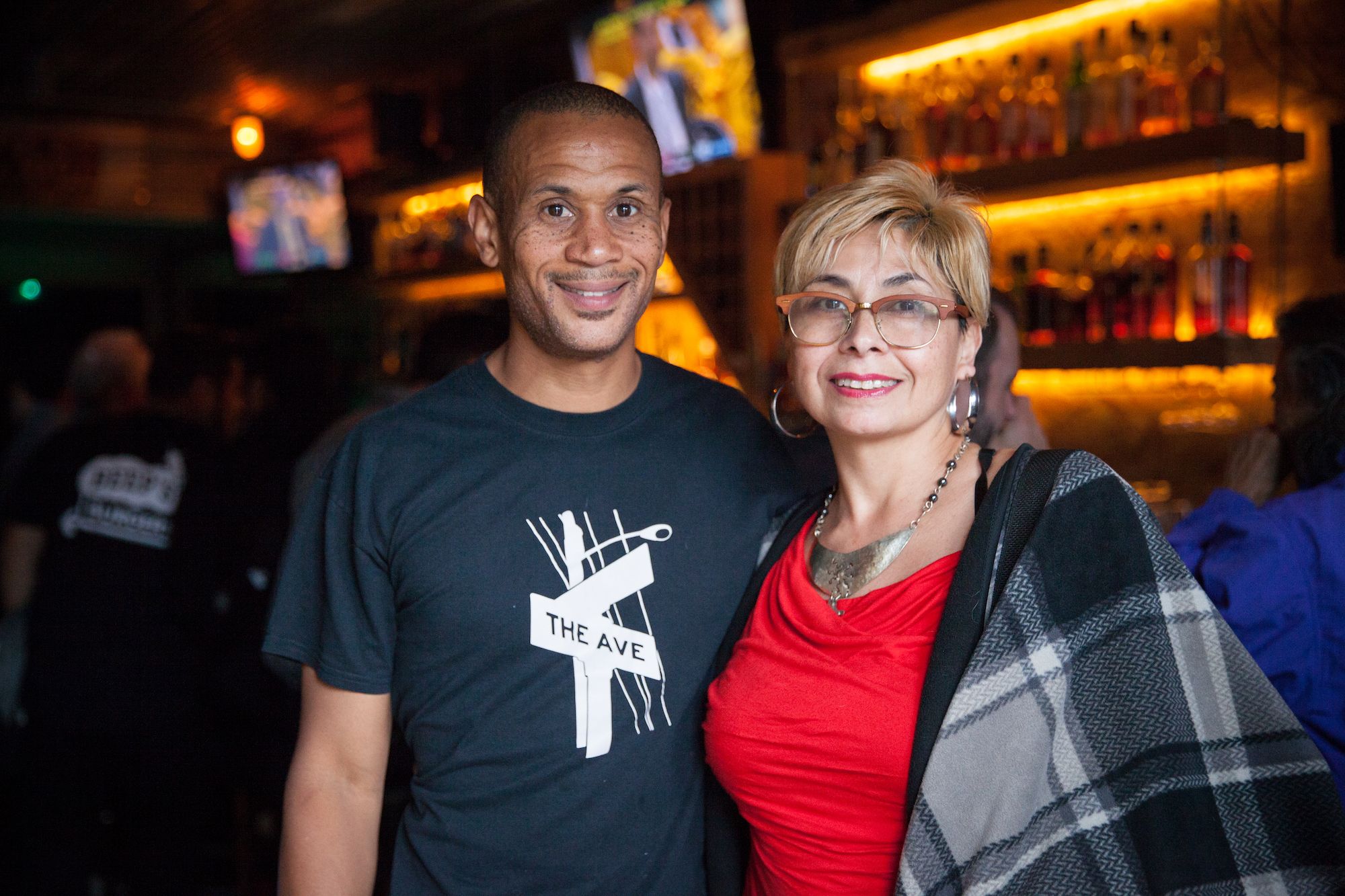 Curated Drinks
The Ave Bar offers a specialized draught beer list and quality spirits that they ensure are at an affordable price for their patrons. But they carry a curated selection of bottled beer and seltzer just the same.
The Ave Bar's bartenders are well educated on industry-related materials so they can provide the best experience to their customers. Cicerone-certified beer experts are brought in to teach the staff how to speak about the draught beer selection.
The Ave Bar tasks its bartenders with reading industry-related materials in order to better describe the draught selection to customers and work to get their staff Cicerone-certified so they can assist with their growth and development within the industry.
Beer isn't the only alcohol they give this treatment to. They follow a similar practice with their whiskeys.
Gabby Gonzalez, the head bartender, said that Caungula veers away from big brands.
"He tries to make sure that people realize that it's some good stuff," Gonzalez said. "Instead of Maker's Mark, he'll go for something small-batch, something local."
Caungula maintains a local ethos.
"The fact that I'm from San Francisco and this is a small local business, I don't want to see it fail," Caungula said. "All the money doesn't have to come from big corporations. It's got to come from the locals. It's a small neighborhood bar. That's what San Francisco is all about."
The Ave Bar
Address: 1607 Ocean Ave.
Hours: Monday to Saturday, 3:30 p.m. to 12 a.m.
Phone: (415) 587-6645
Visit Website
Support Independent News
This story you've just finished was funded by our readers. We want it to inspire you to either sign up to become a member or make a gift to The Ingleside Light so that we can continue publishing stories like this one that matter to our community and city.
The Ingleside Light is a reader-funded news publication that produces independent journalism to benefit the community. We were founded in 2008 to fill a void in San Francisco's press: An outlet dedicated to the people of the greater Ingleside neighborhood. More than a decade later, The Ingleside Light is still here doing the work because it is critical to democracy and our civic life.
Your contribution today will help ensure that our critical work continues. From development to small business, to parks and transportation and much more, we are busier than ever covering stories you won't see anywhere else. Make your gift of any amount today and join the hundreds of readers just like you standing up for the power of independent news. Thank you.
JOIN NOW