Hundreds of families marched from City College of San Francisco to Aptos Middle School Sunday, June 7, in the name of social justice.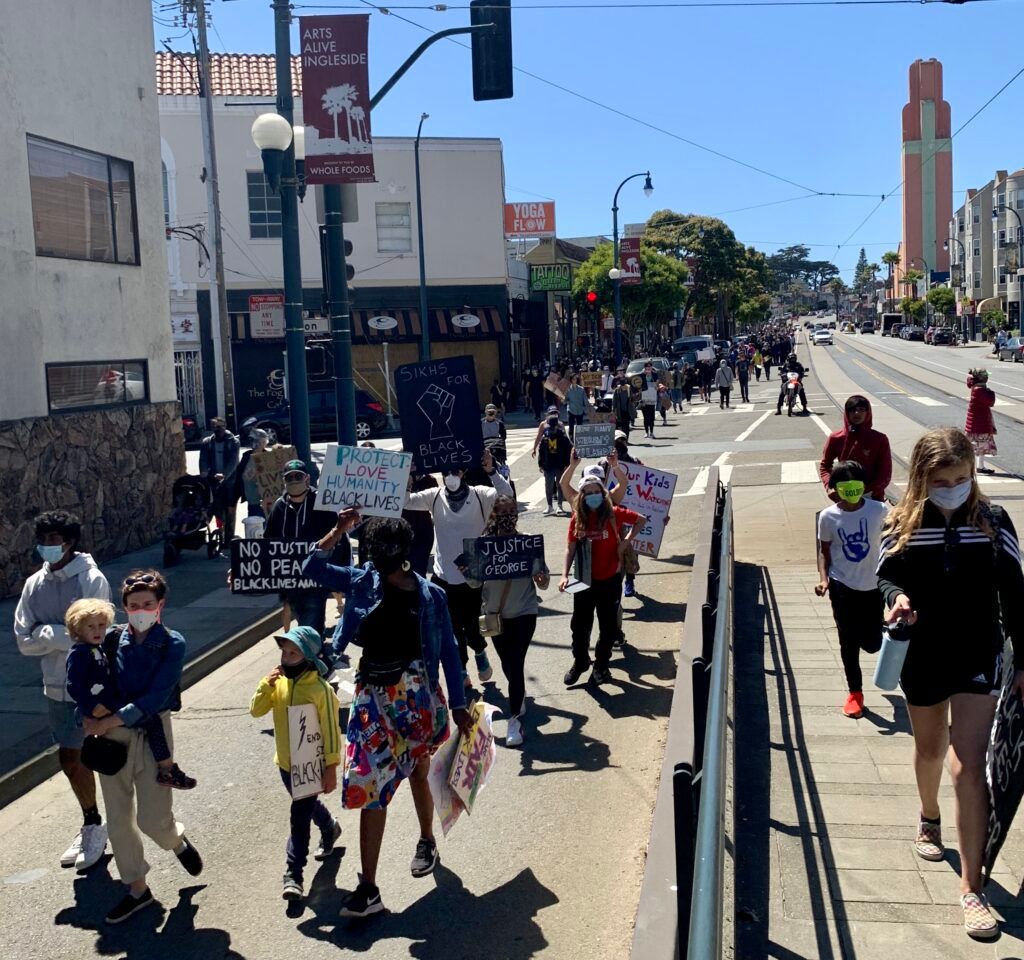 The "SF Kids Peace March for Black Lives Matter" started at the college's parking lot with speeches about the need for police reform. Participants of all ages carrying signs went down Frida Kahlo Way and turned on to Ocean Avenue. They chanted "Whose Streets? Our Streets!," "Black Lives Matter," and "Say His Name: George Floyd." Once at Aptos, they turned around and went back down Ocean.
A caravan of vehicles went by several times honking horns in solidarity.
---
Support independent community news
No media outlet covers our neighborhood like The Ingleside Light. Full stop.
Reader support sustains the expensive reporting our community needs and deserves. Will you join the hundreds of readers and become a member?