Education
See Drawings of City College of San Francisco's New Gateway Building
The $133 million facility will be a one-stop shop for student services and open up the campus to the community.

In early August City College of San Francisco finished demolishing the squat administrative building called Conlan Hall that hid behind trees at the prominent corner where Ocean Avenue, Geneva Avenue and Frida Kahlo Way meet.
In its place, a new $133 million two-story student services building will serve as a connection between the campus and the neighborhood, acting as a gateway for new students and the community.
Instead of turning away from the bustling street, building designs show a new entry with a huge corner staircase, plants and trees, seating and bioretention swales to control stormwater.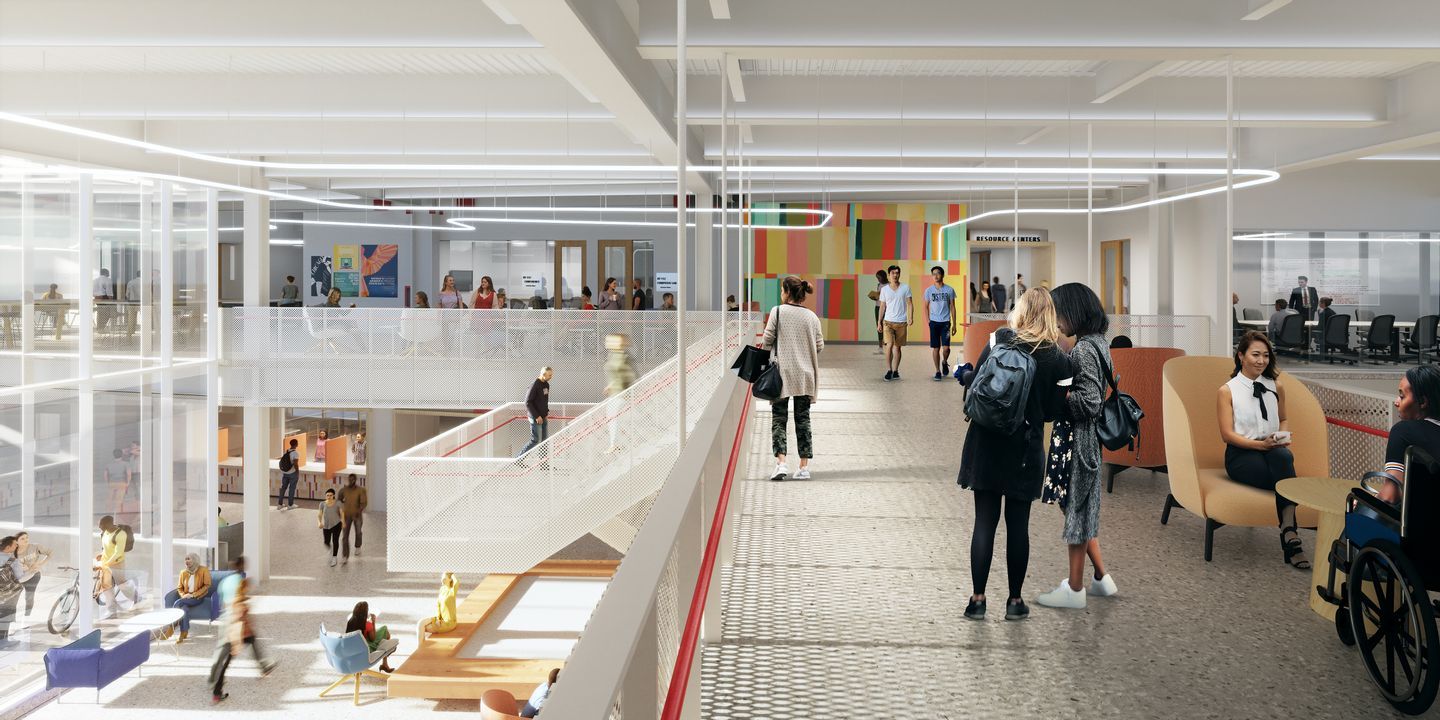 The Student Success Center will consolidate more 30 student-serving programs ranging from academic counseling to the career center.
The project is funded by bonds passed by voters in 2001, 2005 and 2020. XL Construction and Gensler are the design and build team for the project.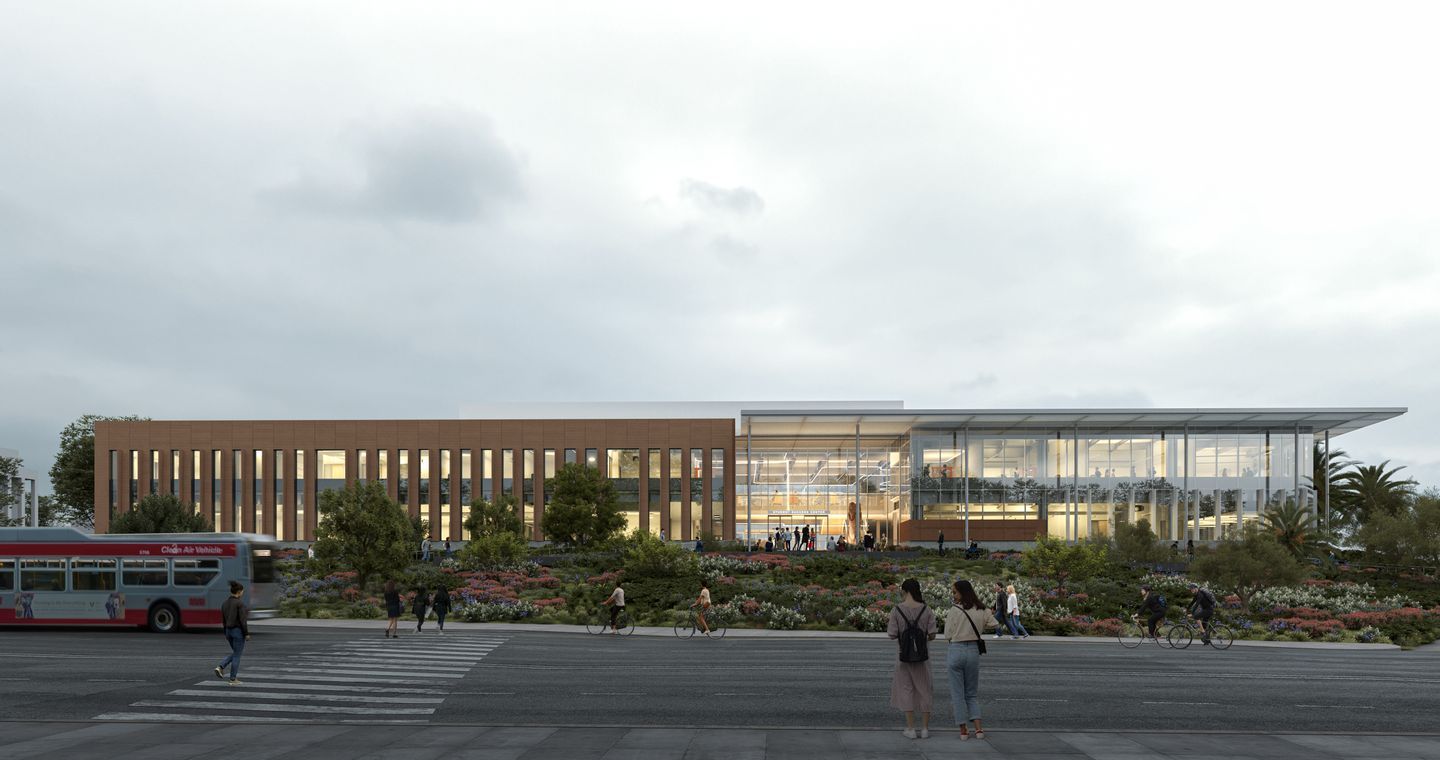 Architectural renderings show a distinct building, half modern glass facade and the other terra cotta harking back to the college's first building, the 1940-built Science Hall designed by Art Deco master Timothy Pflueger.
"The central atrium connects public programs in the glass portion of the building to private programs in the terra cotta portion, and provides a gateway to the rest of the campus," Gensler architect Marissa Yee wrote in a project overview.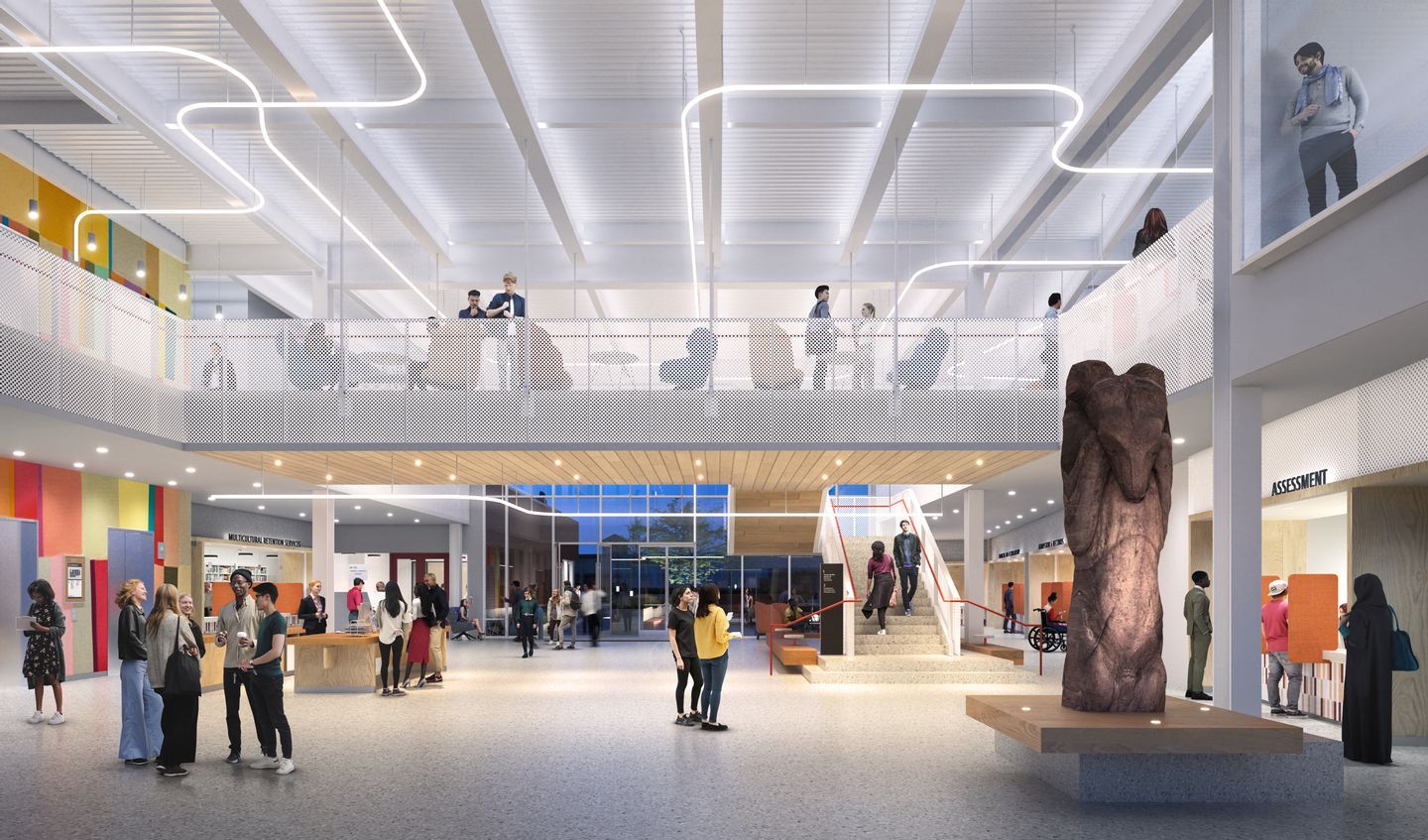 Art Relocation
Three pieces of the college's surprisingly robust art collection will be placed in and around the new building.
Sentinels, 1973 bronze sculpture by Aristides Demetrios, that had been in front of Conlan Hall for decades will stand in the gateway staircase at Ocean Avenue and Frida Kahlo Way. The San Francisco Arts Commission approved the relocation in March.
Bighorn Mount Ram, which had been inside Conlan Hall's lobby, will be displayed in the Student Success Center. It was carved by
Dudley Carter in 30 days from a single California redwood log at Art in Action at the Golden Gate International Exposition in 1940, after which it was given to the college. The ram is the college's mascot. Carter is shown carving the ram in Diego Rivera's fresco priceless Pan-American Unity.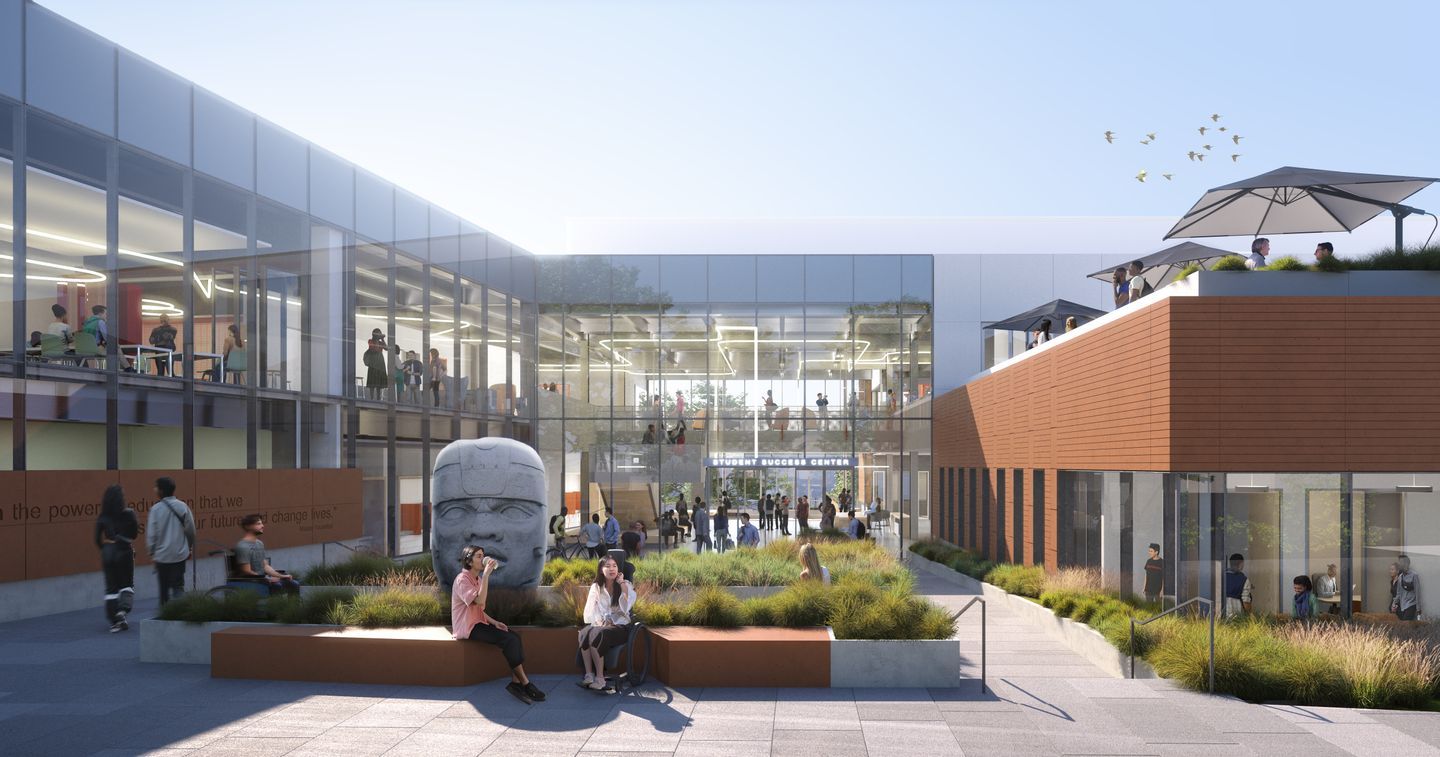 El Rey, San Lorenzo #1, a stone replica of an Olmec head from San Lorenzo in the state of Veracruz, Mexico, was carved from volcanic tuff by Ignacio Perez Solano in 2004. It was a gift from Veracruz Governor Miguel Aleman Velazco.
The Student Success Center is expected to be completed in December 2024.