Events
Great Dickens Christmas Adds Christmas Trees, Ice Skating
More Dickensian fun will be available than ever before at the 38th edition of the Cow Palace mainstay event.

The Ingleside Light is an independent news outlet. Sign up to receive our latest stories as soon as they're published.
The annual Great Dickens Christmas Fair is back for its 38th season at the Cow Palace but this time around it will host a huge free area with an ice skating rink and Christmas tree lot.
This new free area is named "Vauxhall Gardens" and it will feature a forest of fresh-cut Christmas trees offered for sale by the nonprofit Delancey Street Foundation and other activities. Paying customers may enter the lower exhibit halls to immerse themselves in the new wonders and delightful traditions of Dickensian London.
"We were inspired by the real Vauxhall Gardens because it was a real place in Victorian London that had a combination of entertainment and a real Victorian garden," fair producer Kevin Patterson said. "It is not intended to be an exact replica of the ornate Victorian Gardens in London. Much like we have a Victoria & Albert Music Hall which gives the flavor of the real hall with hand-painted backdrops and heavy velvet curtains."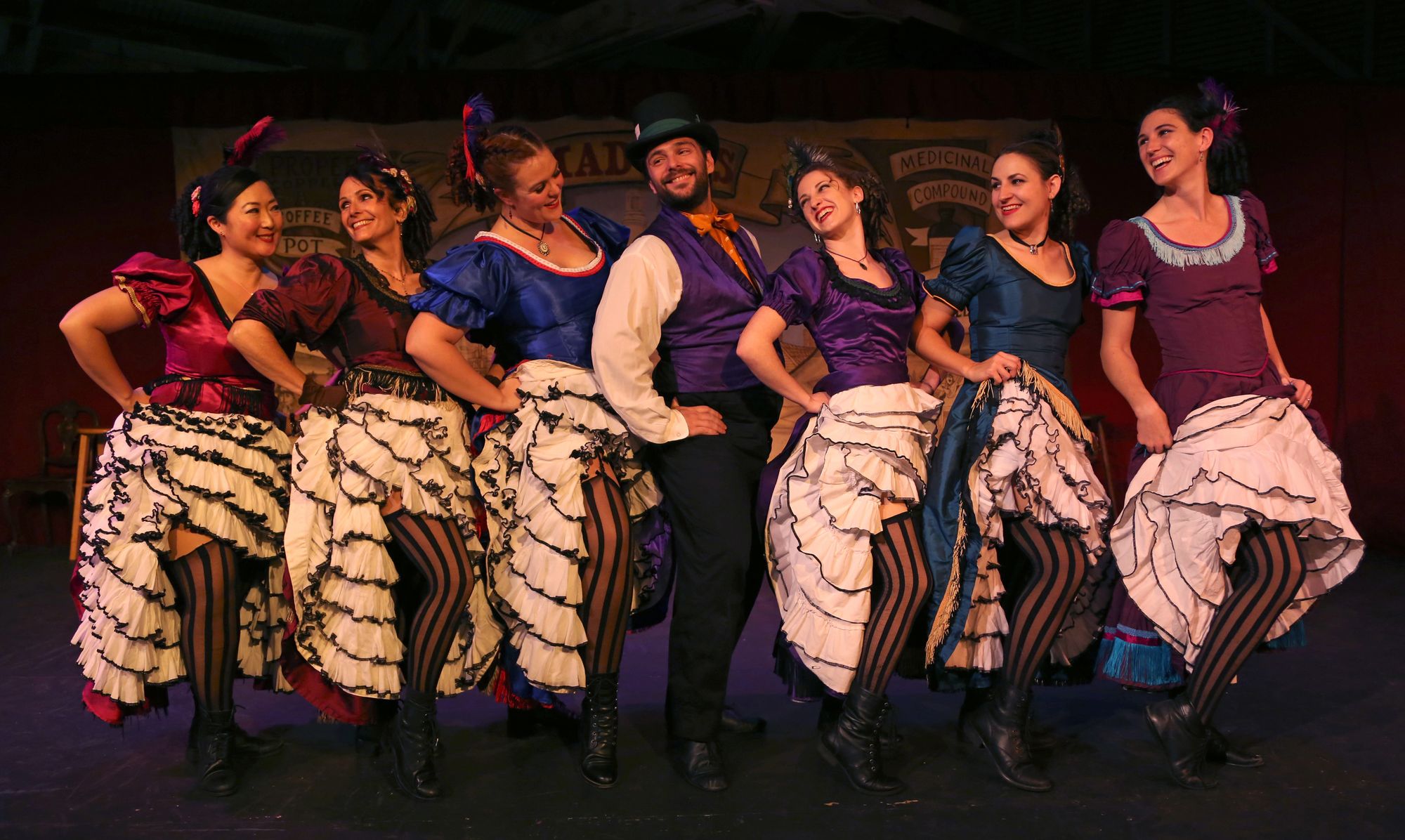 The production company goes to great lengths to make the Great Dickens Christmas Fair experience immersive and engaging through the use of backdrops, decorations and props, hand-painted signs, theatrical lighting and even fake snow or sawdust on the concrete floors.
Vauxhall, located in Kennington in the London borough of Lambeth, has endured in one form or another for over 200 years.
"What is most noteworthy about our rendition of Vauxhall Gardens is our partnership with Delancey Street Foundation which is selling the Christmas trees and possibly wreaths and mistletoe," said fair spokesperson Denise Lamott. "We are pleased to be introducing another interactive and unusual experience for this year. It's a skating rink made of synthetic ice which replicates the experience of ice skating without the cold and often wet results that come from ice rinks."
To ensure the comfort of all guests, there will be a limited number of tickets available for each day of the Fair. Tickets are only available online.
For more information, visit Dickens Fair.
Support Independent News
This story you've just finished was funded by our readers. We want it to inspire you to either sign up to become a member or make a gift to The Ingleside Light so that we can continue publishing stories like this one that matter to our community and city.
The Ingleside Light is a reader-funded news publication that produces independent journalism to benefit the community. We were founded in 2008 to fill a void in San Francisco's press: An outlet dedicated to the people of the greater Ingleside neighborhood. More than a decade later, The Ingleside Light is still here doing the work because it is critical to democracy and our civic life.
Your contribution today will help ensure that our critical work continues. From development to small business, to parks and transportation and much more, we are busier than ever covering stories you won't see anywhere else. Make your gift of any amount today and join the hundreds of readers just like you standing up for the power of independent news. Thank you.
JOIN NOW