Business
New Pet Groomer Dogs by Angelica Launches in Ingleside
Angelica Coral launched Dogs By Angelica to take the next step in her career with help from a neighborhood nonprofit and small business.

Angelica Coral is officially a small business owner after setting up her dog grooming services business in Ingleside with help from another local business and its nonprofit organization.
Coral, 20, had been passionate about animals — particularly dogs — from a young age. While attending college, she realized she wanted to jump right into the workforce and started working as a groomer at PetSmart but found she didn't agree with the company's methods.
While purchasing items for her new puppy at Expert Pet — the pet store and soon-to-be veterinarian formerly called Ocean Paws on Ingleside's stretch of Ocean Avenue — she met one of the store's owners, Mike Sorrels, who recognized her potential and offered to partner with her.
Over the last year, Coral has offered services through Expert Pet and refined her pet grooming technique. Now her business, Dogs by Angelica, is off and running.
It's a lot more responsibility, she said, but it should be better in the long run.
"I already had loyal customers before but now it's directly through me," Coral said. "I feel like it's a lot better that way. I'm excited to see how it can grow."
Services include pet bathing and fur cutting that start at $95 for small dogs and can go up to $210 for extra-large dogs. Bathing-only services also start at $55 for small dogs and are $125 for extra-extra large dogs. Service takes one to two hours on average.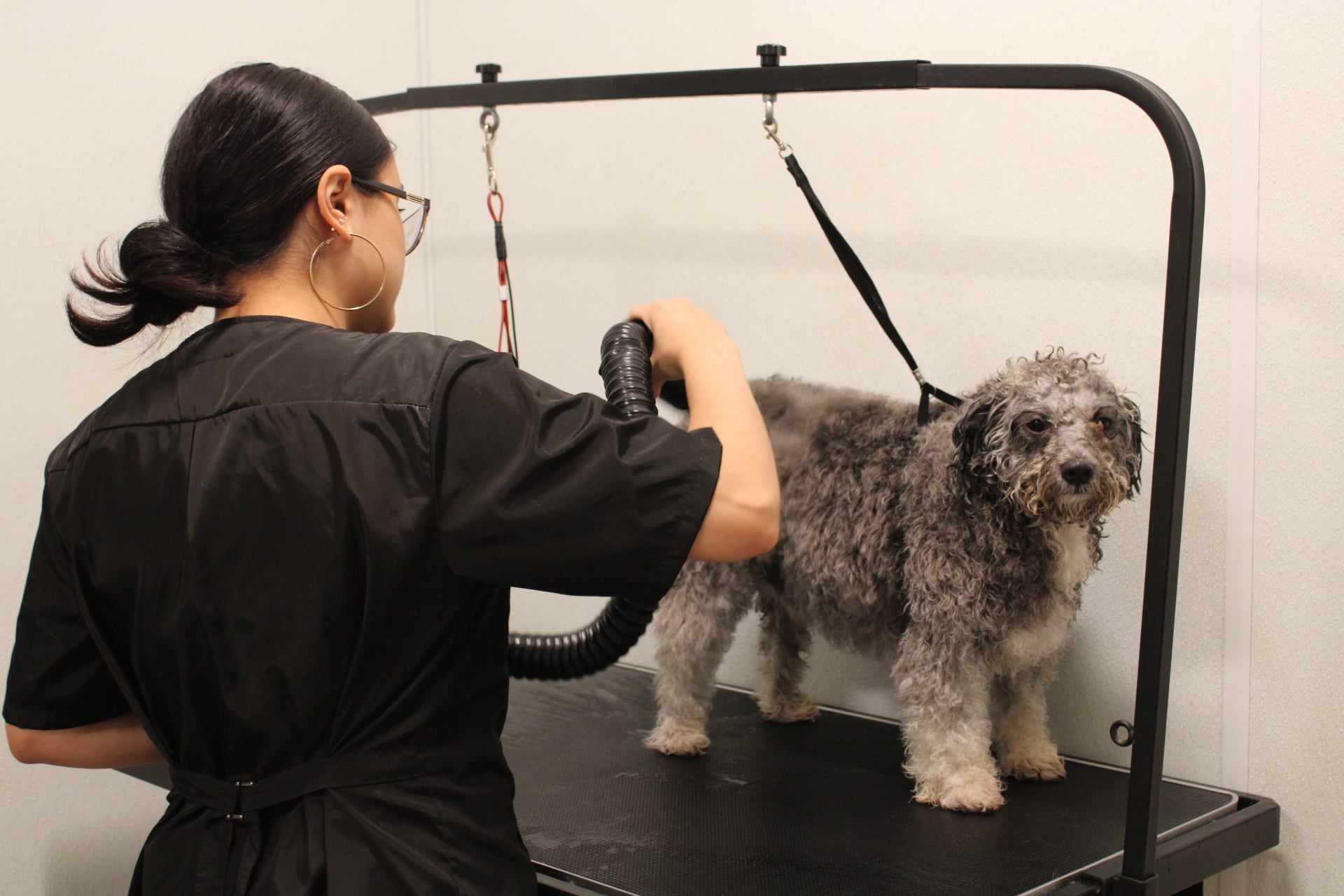 Training and Partnership
Expert Pet's Mike Sorrels said they were glad to contract out the grooming services for now.
"We just realized that with all the other aspects that we have going on here, that it would be nice to take some worry and pain off of our plate," Sorrels said. "Not saying we're backing away because we're helping her 100%, but we want her to take ownership of the grooming department and make it her own."
Sorrels and business partner Fernando Gomez founded Ocean Incubators, a non-profit organization that helps launch small businesses. Ocean Incubators paid for Coral to be trained online at Penn Foster where she learned grooming techniques and how to cater to all the different dog breeds. Afterward, they assisted in in setting up her business.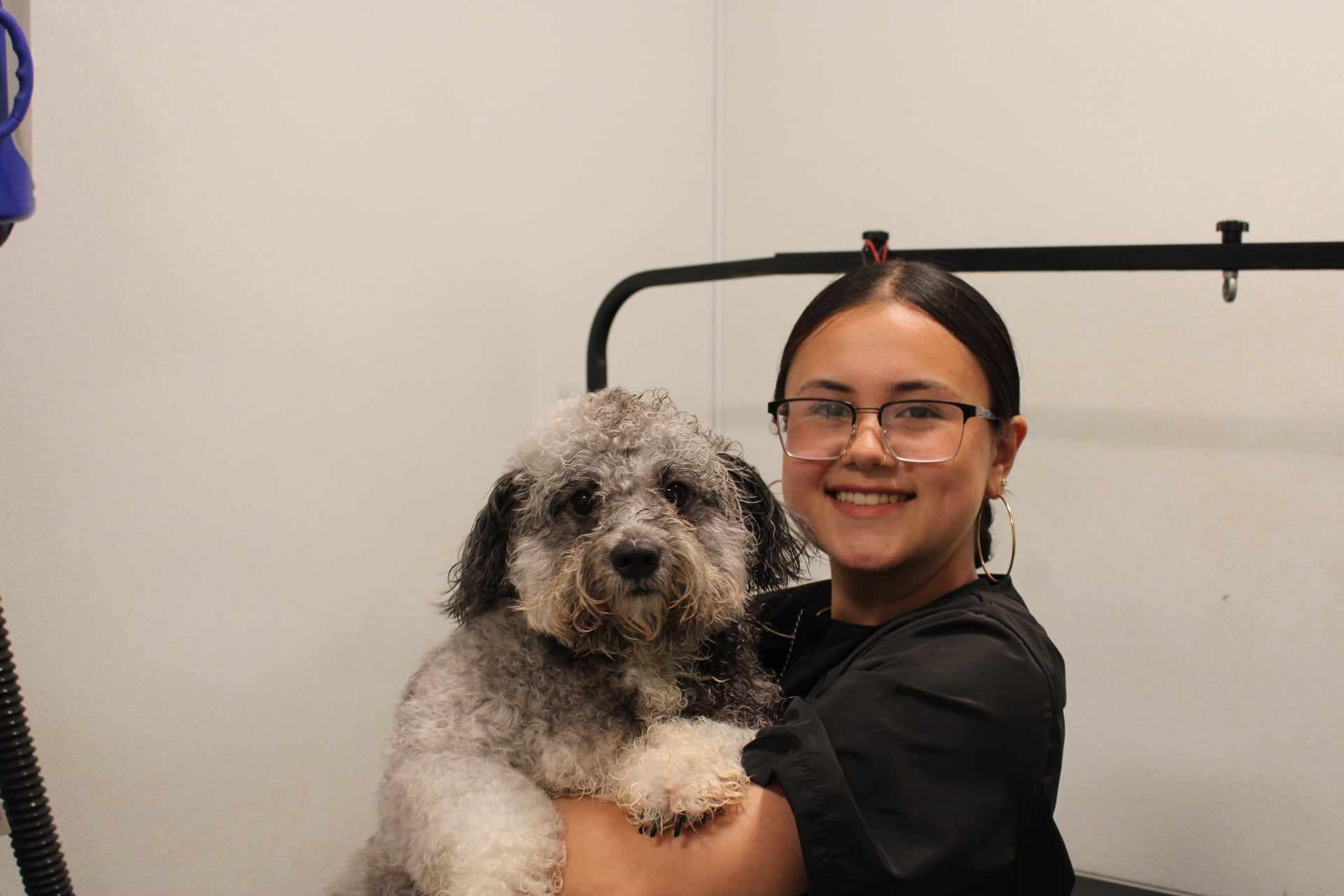 "The beautiful part is it didn't cost her anything and yet she's already reaping the benefits," Sorrels said. "She's got a skill that can last her lifetime and she can grow it from there. We hope that she stays here and grows here and maybe as we open other stores, she's interested in training people and sending them and taking over that as well."
Expert Pet recently opened a second location in the Dogpatch neighborhood. But because Coral is the only groomer at the moment, grooming services are only available at their Ingleside location.
Coral is optimistic that her commitment to animals will develop loyal clients.
"I hope that I become a groomer trusted for all their dog's needs because I really do love the animals that come in here," Coral said.