In this week's newsletter, Ofena debuts its Italian cuisine, and then:
Sisterhood Gardens grows up
City College chancellor announcement
Events Around the Neighborhood
Worth Reading
And, as always, feel free to press reply and share your thoughts on our coverage or send a news tip.

Anne Marie Kristoff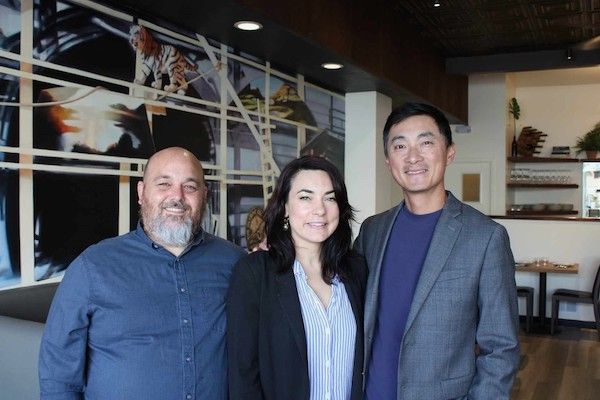 Restaurateur Tan Truong and chef Tim Humphrey are using Italian cuisine to create a community-forward dining experience.
By Anne Marie Kristoff
Ingleside Answers
Ingleside Answers is answering reader questions. Submit your question in this form here. If it's selected, The Ingleside Light will do the research and get to the bottom of it.
In Case You Missed It
Around the Neighborhood
Kapuso Community Center Open House
WHAT: The Southwest Community Corporation will hold an open house at its new community center in the Kapuso housing development by Balboa Park BART. Refreshments and snacks will be provided.
WHEN: Thursday, Sept. 28, 2023, from 11 a.m. to 2 p.m.
WHERE: Kapuso at the Upper Yard, 2230 San Jose Ave.
Kapuso at the Upper Yard Grand Opening
WHAT: Related California and Mission Housing are holding a ribbon-cutting ceremony for the newest affordable, mixed-use, transit-oriented development.
WHEN: Thursday, Sept. 28, 2023, from 2:30 to 4 p.m.
WHERE: Balboa Park BART Plaza, 402 Geneva Ave.
Sunnyside Neighborhood Garage Sale
WHAT: The Sunnyside Neighborhood Association is hosting its annual garage sale.
WHEN: Saturday, Sept. 30, 2023, from 9 a.m. to 1 p.m.
DETAILS: Visit Website
OMI Mid-Autumn Festival
WHAT: Celebrate Mid-Autumn Festival with performances from the Guzheng Music Society along with tea, mooncake and crafting.
WHEN: Saturday, Sept. 30, 2023, from noon to 2 p.m.
WHERE: Ocean View Playground at Minnie and Lovie Recreation Center, 650 Capitol St.
Disclaimer: Always double check event information with the event organizer as events can be canceled, details can change and errors do occur.
Worth Reading
---