News
131-Unit Kapuso Affordable Housing Complex Opens
The nine-story building named Kapuso at the Upper Yard features 131 housing units and five commercial spaces.

San Francisco community members and leaders celebrated the completion and opening of the city's affordable mixed-use housing complex just steps away from the Balboa Park BART station on the juncture of Ingleside and Out Mission neighborhoods.
The nine-story building named Kupuso at the Upper Yard features 131 housing units, five commercial spaces, a YMCA childcare center and a family community resource center operated by the Mission Housing Development Corporation, one of the partners in the housing project.
Additionally, the site has a facility to fix bikes and teach youth about bike education as well as a community space that can be used for events and large meetings.
The nonprofit Southwest Community Corporation, which operated the I.T. Bookman Community Center, is expanding its services for older adults on site with a new community center.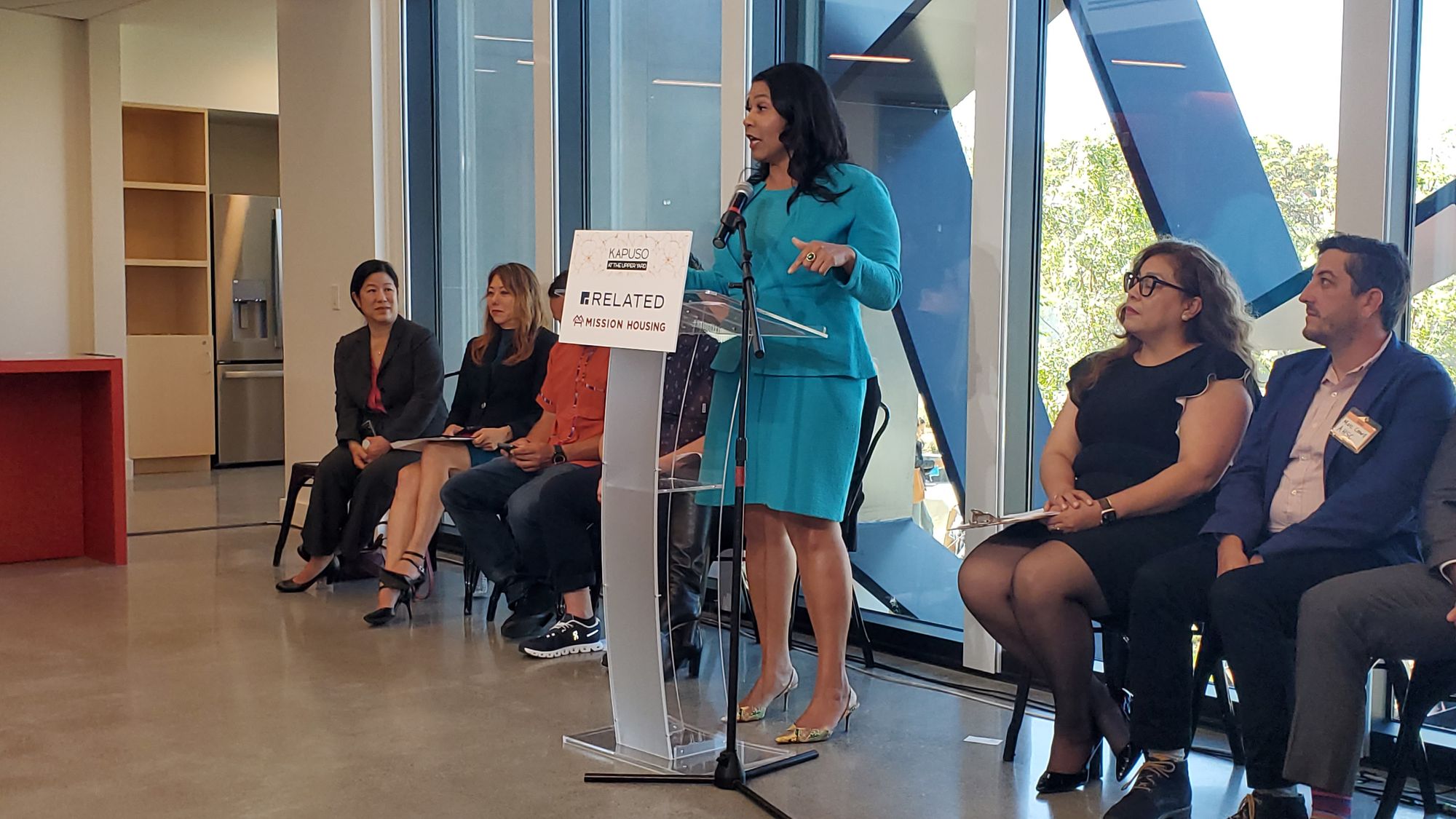 Among city and state leaders who attended the press conference were Mayor London Breed, District 11 Supervisor Ahsha Safaí, state Sen. Scott Wiener and State Treasurer Fiona Ma. Ma oversees state programs to provide tax credits for affordable housing projects, including tax credits for the Upper Yard project.
"This is housing done right. This housing of the future," Breed said Thursday at a press conference and ribbon-cutting ceremony.
Safaí said he recalled years ago discussing the project at Balboa High School and that the housing project was community-driven.
"This project today — this development — is the manifestation of all of the great things that this community represents," Safaí said.
Ann Silverberg, CEO of Related California's Northern California Affordable and Northwest Divisions, another partner of the project, thanked Wiener for his bill, Senate Bill 35, that allowed the mixed-use project to move forward quickly.
"When SB 35 passed and made law, we very quickly pivoted to use the legislation to receive land use approvals in a few months," Silverberg said. "Ordinarily, this would take many, many years."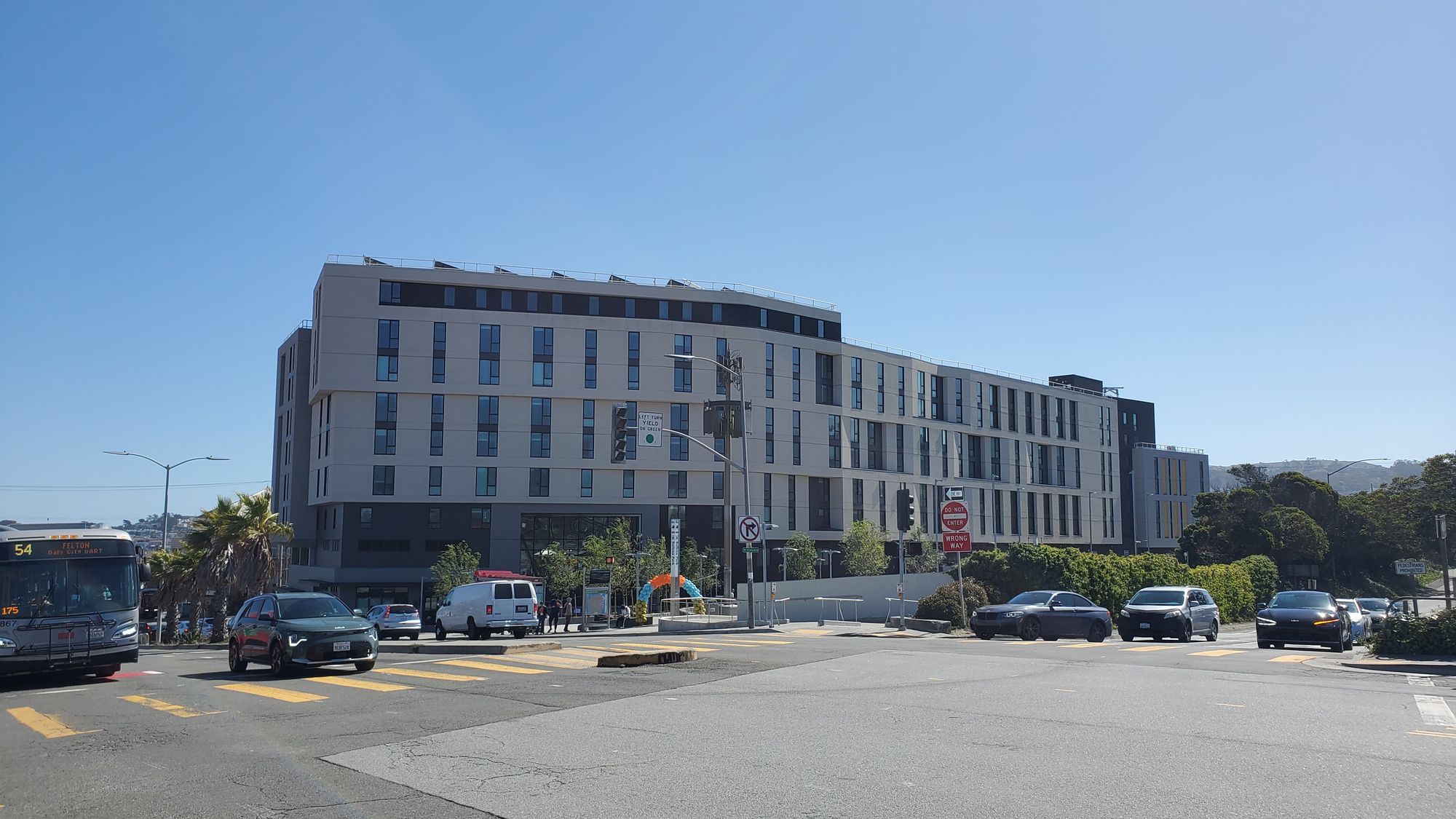 The housing units were targeted at low and very low-income families with an area median income between 30% to 80%.
"This is exactly what we want to have," Weiner said. "Affordable housing with a range of incomes so all sorts of people from different backgrounds and income levels can live together as a community right by the BART station."
A new BART plaza area that has a larger open space, a new seating area, and a new lopped passenger loading area that can be accessed on San Jose Avenue was part of the construction of the project.
"BART will continue to be at the table to figure [out] how we can continue to build housing at or near train stations with urgency," BART Board President Janice Li said. "By building affordable housing right here on a BART station, we're able to pull more funding together for housing production and transit improvements."
Construction of the Upper Yard project began in July 2021 and was completed in June of this year.
Reach Jerold Chinn at editor@inglesidelight.com.