In this week's newsletter, Ingleside gets string lighting, and then:
City College of San Francisco accreditation
BART Station housing development ribbon cutting
Former housing project upgraded
Events Around the Neighborhood
Worth Reading
Of course! Beep's Burgers was named Best of the Bay.
And, as always, feel free to press reply and share your thoughts on our coverage or send a news tip.

Anne Marie Kristoff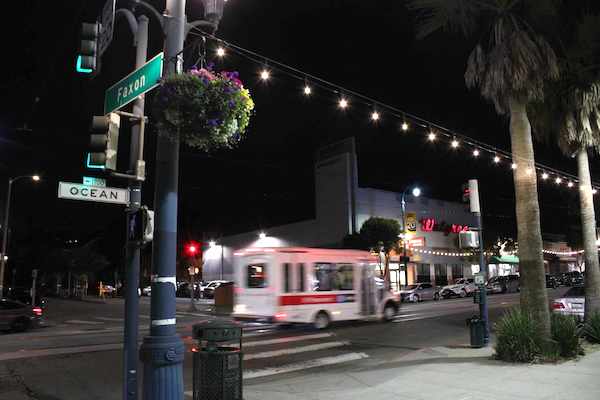 String lights now hang along Ocean Avenue between Plymouth and Jules avenues.
Ingleside Answers
Ingleside Answers is answering reader questions. Submit your question in this form here. If it's selected, The Ingleside Light will do the research and get to the bottom of it.
In Case You Missed It
Around the Neighborhood
District 11 Public Safety Town Hall
WHAT: San Francisco District Attorney Brooke Jenkins and San Francisco Police Chief William Scott and Sheriff Paul Miyamoto will discuss safety with the public.
WHERE: Minnie & Lovie Ward Recreational Center, 650 Capitol Ave.
WHEN: Thursday, Oct. 5, 2023, from 6 to 7:30 p.m.
RSVP: Registration Link
Diasporican: A Puerto Rican Cookbook
WHAT: Author and chef Illuanna Maisonet will discuss her award-winning cookbook.
WHEN: Saturday, Oct. 7, 2023, at 2 p.m.
WHERE: Ocean View, 345 Randolph St.
OMI FALL Community Service Day
WHAT: Join volunteers who will work to help keep Brotherhood Way green and clean.
WHEN: Saturday, Oct. 7, 2023, starting a 9 a.m.
WHERE: Meet at the Head-Brotherhood Mini Park, 319 Head St.
Disclaimer: Always double check event information with the event organizer as events can be canceled, details can change and errors do occur.
Worth Reading
---