One of the building's owners said the city and a structural engineer will inspect the 1931-built movie palace soon.
The Ingleside Light is an independent news outlet. Sign up to receive our latest stories as soon as they're published.
Inclement weather loosened pieces of plaster from the facade of the former El Rey theater's tower, causing safety concerns.
The San Francisco Department of Public Works placed a barricades and yellow caution tape around the tower where plaster chunks fell in the event any more would come down. The Department of Building Inspection issued a notice to the property owners.
Urbano Ezquerro, one of the building's owners, said city officials and a structural engineer were going to inspect the building on Wednesday, Jan. 18.
"We're taking it seriously and fixing it," Ezquerro said.
The 1931-built movie palace designed by San Francisco's Art Deco master architect Timothy Pflueger has been dormant since it was sold at auction on the Van Ness Avenue steps of City Hall. The new owners have been working to hatch plans to renovate the theater and its storefronts while also developing housing on its parking lots.
Project Status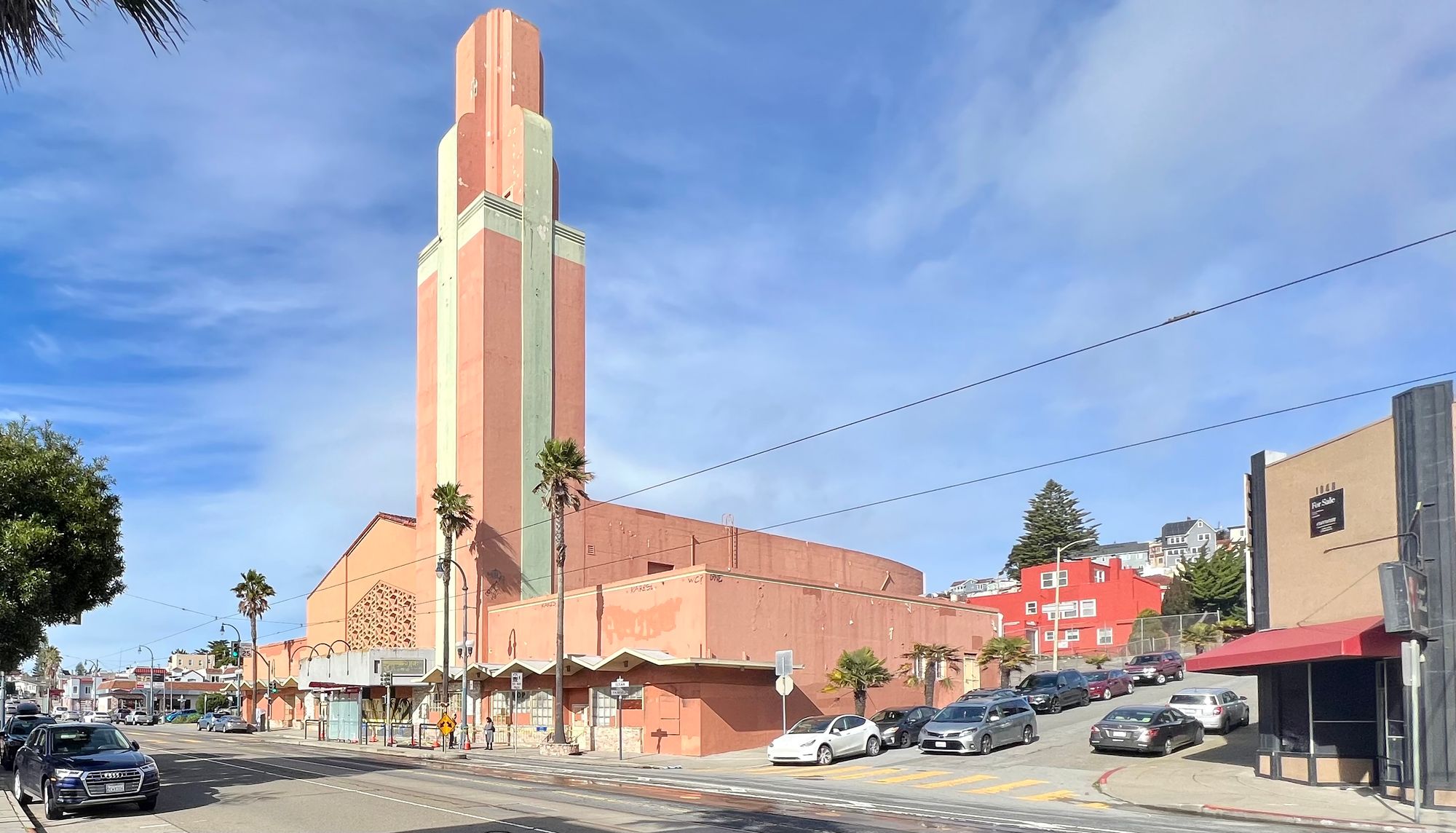 Ezquerro said the development project is making progress.
Last year, the development team refiled a proposal to renovate the theater complex and build 42 condominiums on the twin parking lots and atop its commercial wings. The units would range from two three bedrooms, 12 two bedrooms and 28 one bedrooms along with a 32-unit basement parking garage.