Food & Drink
Where To Order Pizza In San Francisco's Greater Ingleside
Greater Ingleside's pizzerias cut slices — and no corners — when serving up fresh pizza.

The Ingleside Light is an independent news outlet. Sign up to receive our latest stories as soon as they're published.
Four pizzerias span the entire greater Ingleside, where the owners spend long hours preparing ingredients and tossing dough to serve fresh pizza to the neighborhood and beyond.
The variety speaks for itself. Pizzas are cooked on wood at one shop and on stone at another; one offers vegan options, and another serves halal meat; most feature pasta sauces, made to order; and there's everything from clams to garlic knots to chicken parmesan, as well as perhaps everything else one would expect to find at any pizzeria.
Then, read on for two neighboring pizzerias — and a one-time discount in no particular order.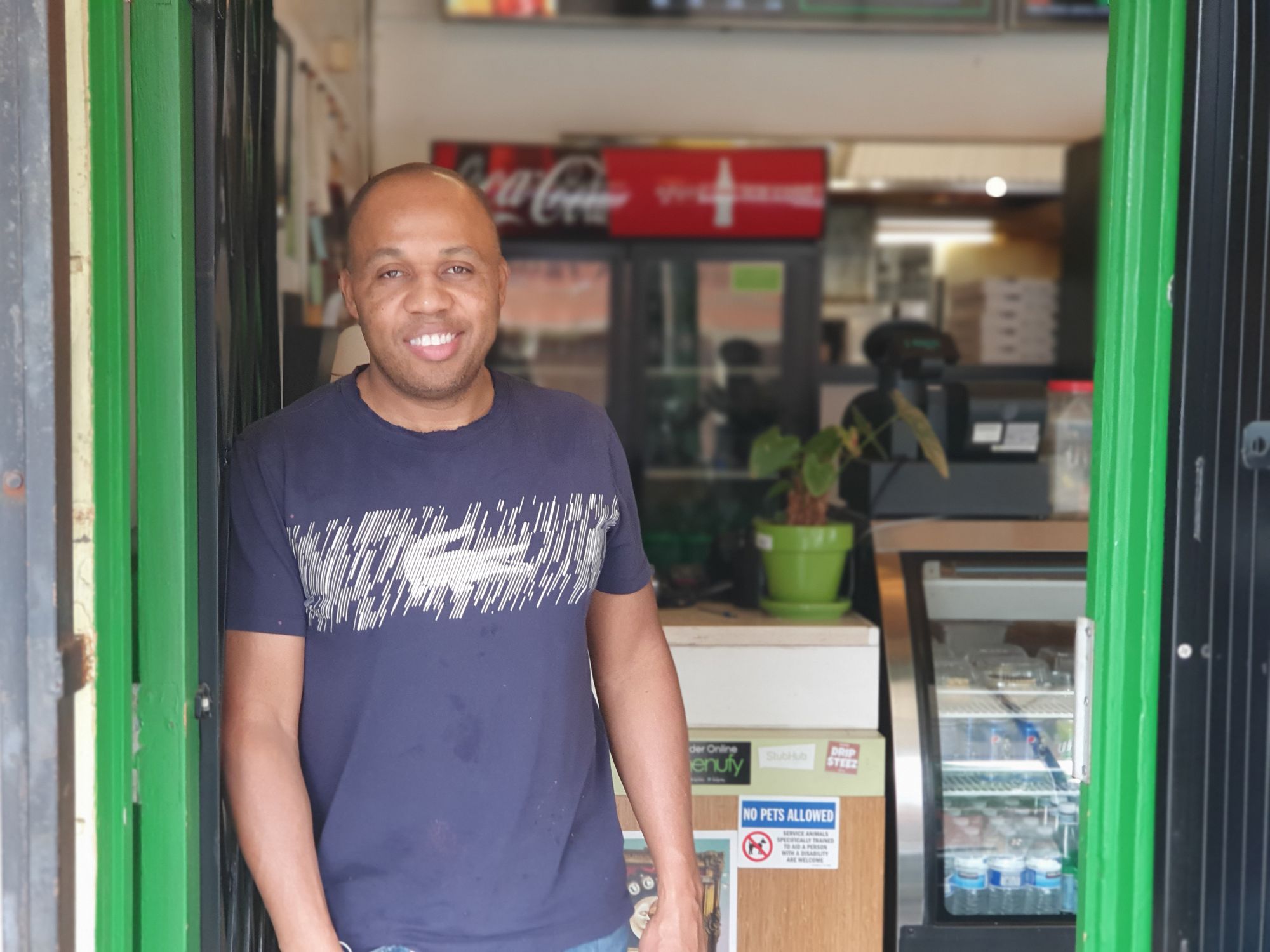 1. Monza Pizzeria
1934 Ocean Ave | (415) 587-4992 | Website | Facebook
Marcelo Filho puts in 17 hours a day, seven days a week, to prepare fresh pizza until 11:30 p.m. — later than any other pizzeria in the neighborhood.
He took ownership of the shop, formerly Sophia's Pizzeria, at the end of 2018, and changed the name, recipe and menu.
His small shop cooks pizza on stone, which creates a crunchy texture for the dough, he said. The most popular pizza by a long shot, he said, is the Monza combination, which comes with pepperoni, mushrooms, bell peppers and sausage.
"The way we make pizza is different than everybody else," Filho said.
Chef's favorite: Pesto Delight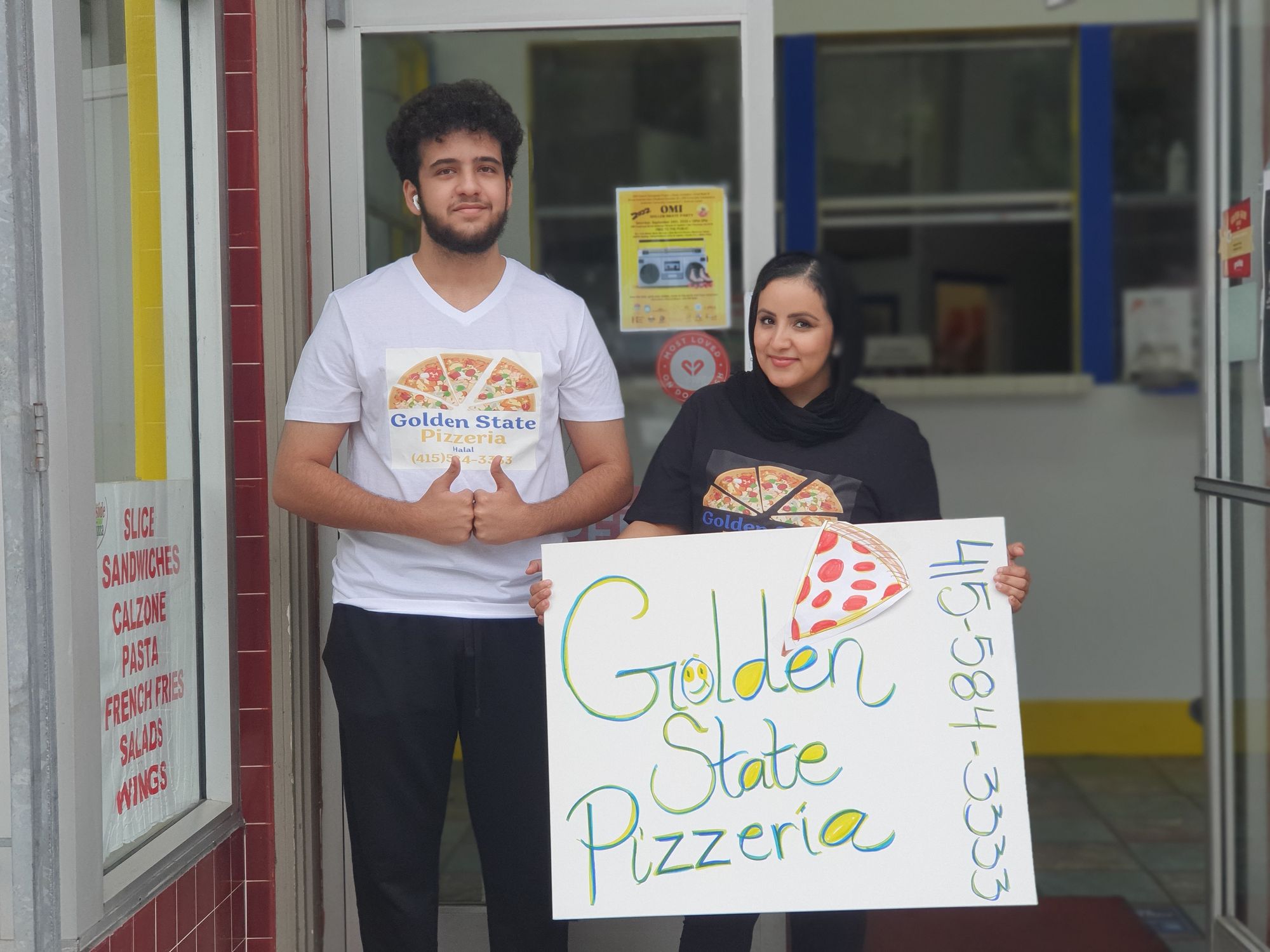 2. Golden State Pizzeria
4097 19th Ave. | (415) 584-3333 | Website | Instagram
Golden State Pizzeria is no longer named Ingleside Pizza — but Hayfa Junaidi and Fuad Fadel, the husband and wife who bought the shop in March, might be the spot's most ambitious owners to serve the neighborhood yet.
The opening time was pushed back by three hours to 1 p.m. The dough has no eggs or milk, and the meat is halal. The owners plan to tear down the concession window and expand seating. And, from the pizzas to the pasta sauces, the food is made to order, with the pizza sauce made daily, Junaidi said. They also serve fresh pizza by the slice.
"If anyone had a bad experience with Ingleside Pizza before, give us a try," she said.
Outside of the pizzas, Junaidi's favorite item is the fettuccine Alfredo, which she makes herself and often takes home to her family after work. She also recommends the house-made chicken tenders.
To boot, there's a 20% discount for students and specials for students every month, said Junaidi, who operates the shop with her husband Fuad Fadel and brother Luey Al-Junaidi.
Chef's favorite: "All the vegetables" on a pizza — jalapeños, olives, tomatoes, spinach, pesto sauce and feta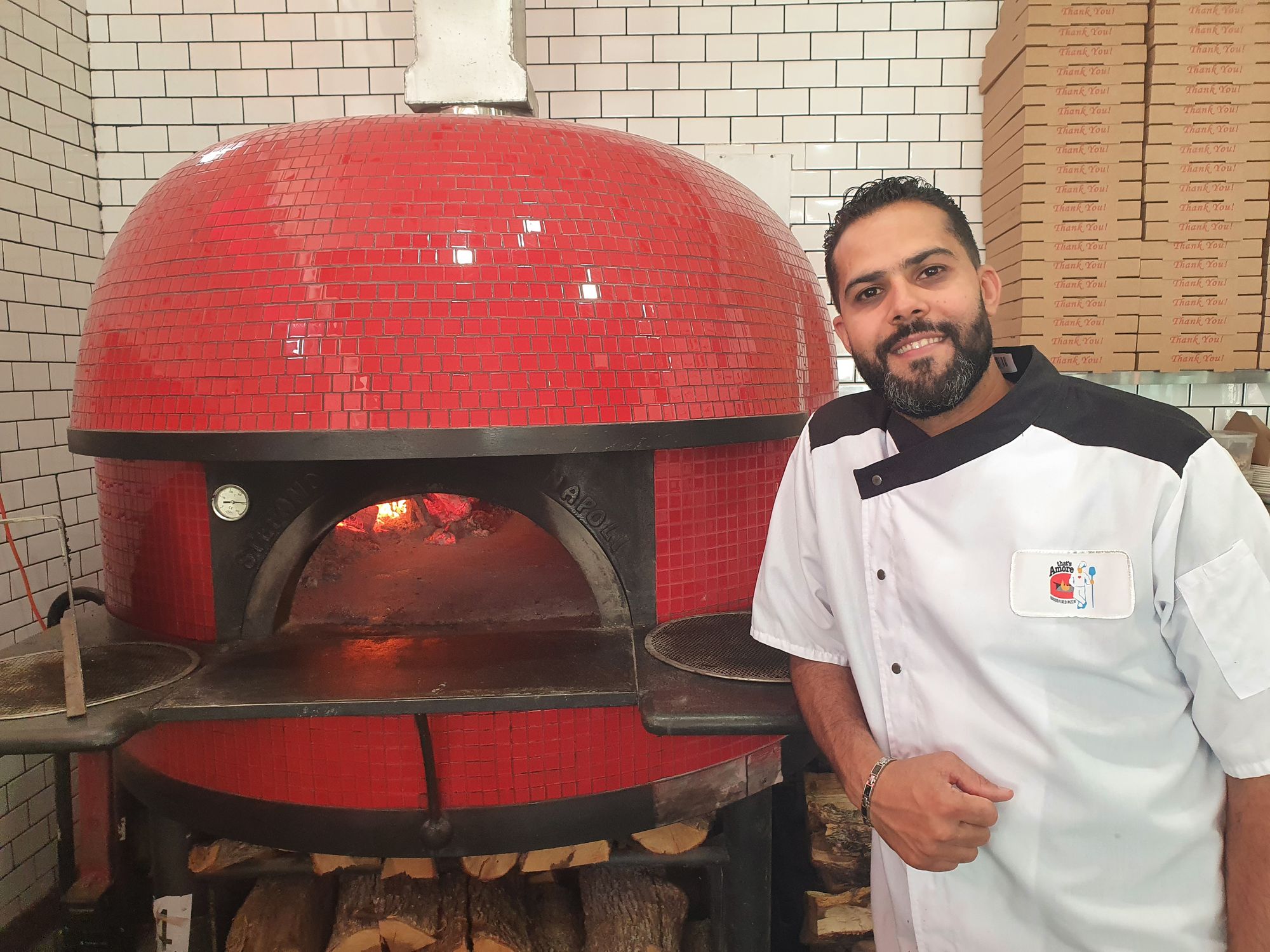 3. That's Amore Woodfire Pizza
1901 Ocean Ave. | (415) 347-7331 | Website | Instagram
The pizzas — woodfired. The meatballs — woodfired. The clams — woodfired. Even the lasagna is woodfired.
"Different taste, it's quicker," said pizzeria owner Ahmad Murad, who brings well over a decade of pizza-making experience to his shop, That's Amore Woodfire Pizza. "That's how they used to do it way back in the day — no gas, no electric. Old style."
He makes the dough and sauce daily, and everything is made fresh almost every day. Murad recommends "all the pizzas," the meatballs, the clams and the lasagna.
The shop has many specialties — it was previously Fog Lifter Cafe, which Murad ran for several years before turning the spot into a pizzeria. He also serves beer and wine, as well as salads and a kid's menu. He expects to expand his hours to 11 a.m. to 10 p.m. every day, with a 15% discount on weekdays from 11 a.m. to 3 p.m.
Chef's favorite: The Neapolitan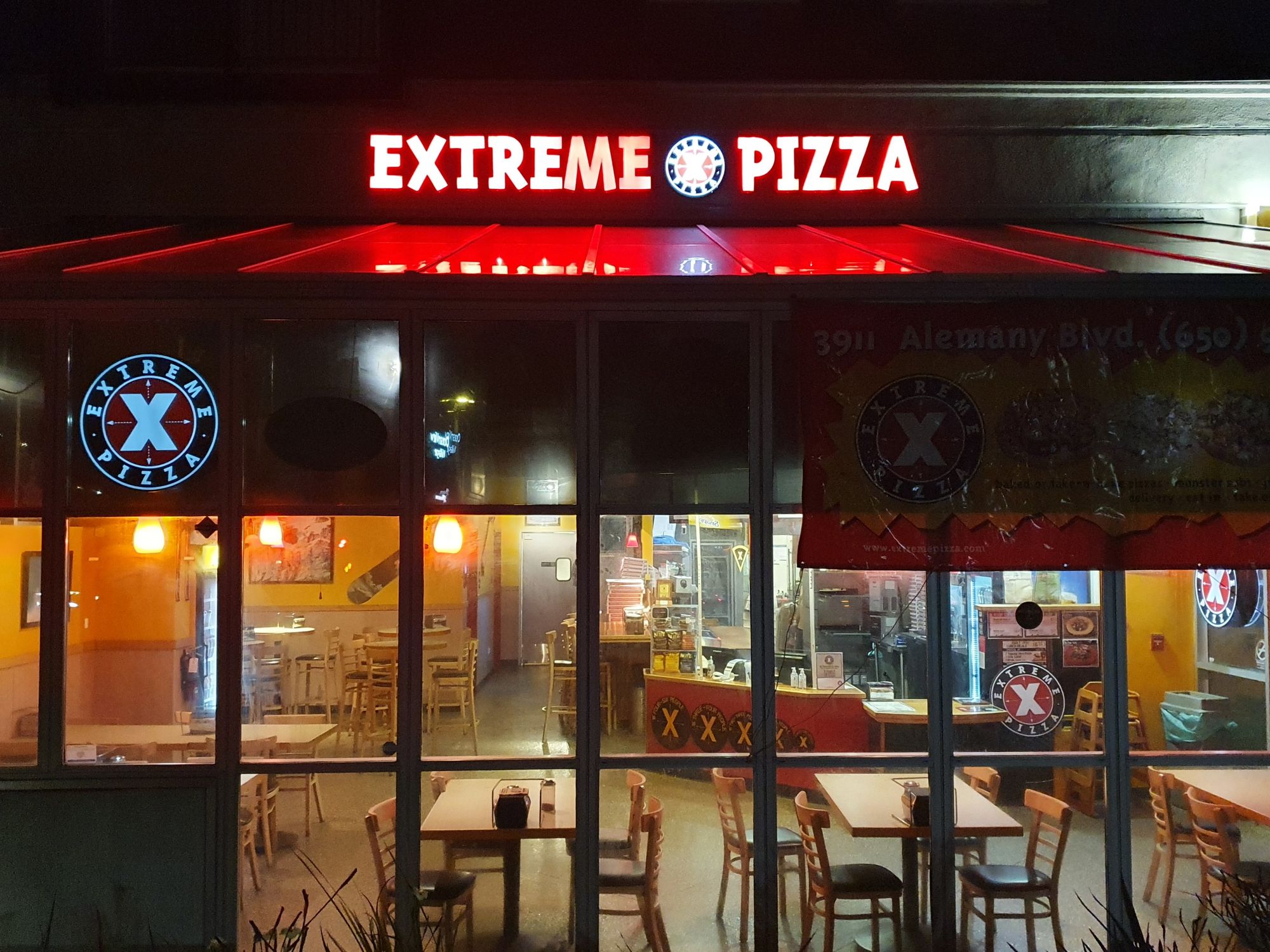 4. Extreme Pizza
3911 Alemany Blvd, #1001 | (650) 992-9800 | Website | Facebook
Jack and Betty, the couple behind Ingleside's Extreme Pizza, have tossed dough in the neighborhood for more than 16 years.
The two log 12 hours a day, seven days a week, using fresh ingredients for an expansive menu of California-style pizzas, subs, wings, cheese sticks and garlic knots. There's even vegan cheese.
When they sold it just before the pandemic and the next owner didn't meet company standards, the shop lost most of its business. The partners bought it back in May — and are on a quest to win back their customer base.
"Come back! The original managers are back," Jack said.
You can claim 15% off for your first order this year. Just mention this article.
Chefs' favorites: Railroad Grade and Ragin' Rooster
Still Hungry? Here Are Two More Nearby
Bravo Pizza
5145 Mission St. | (415) 585-8500 | Website | Instagram
Bravo Pizza has been around since 1963, serving the Outer Mission and surrounding neighborhoods — so, when Jimmy Prokopos, its third owner, took over, he knew he had to do it right to win the trust of the loyal customer base.
Prokopos, who's been in the industry for about 25 years, spent six months learning to perfect the dough recipe from the second owner, Pete, before the latter passed away in 2020.
Prokopos kept much the same, making modifications without sacrificing the quality. The dough is made daily. Meat is sourced from the Bay Area's Milan Salami Co. From the pizzas to the pastas, all their sauces are made in house. The burgers are made in house. The Alfredo is made per order.
Outside of pizzas, Prokopos especially recommends the chicken parm, beer-battered onion rings and chicken wings.
He runs the pizzeria with his mother and father, Sandy Prokopos and Peter Prokopos.
Chef's favorite: JTG Special, a recipe he created when he was 12 years old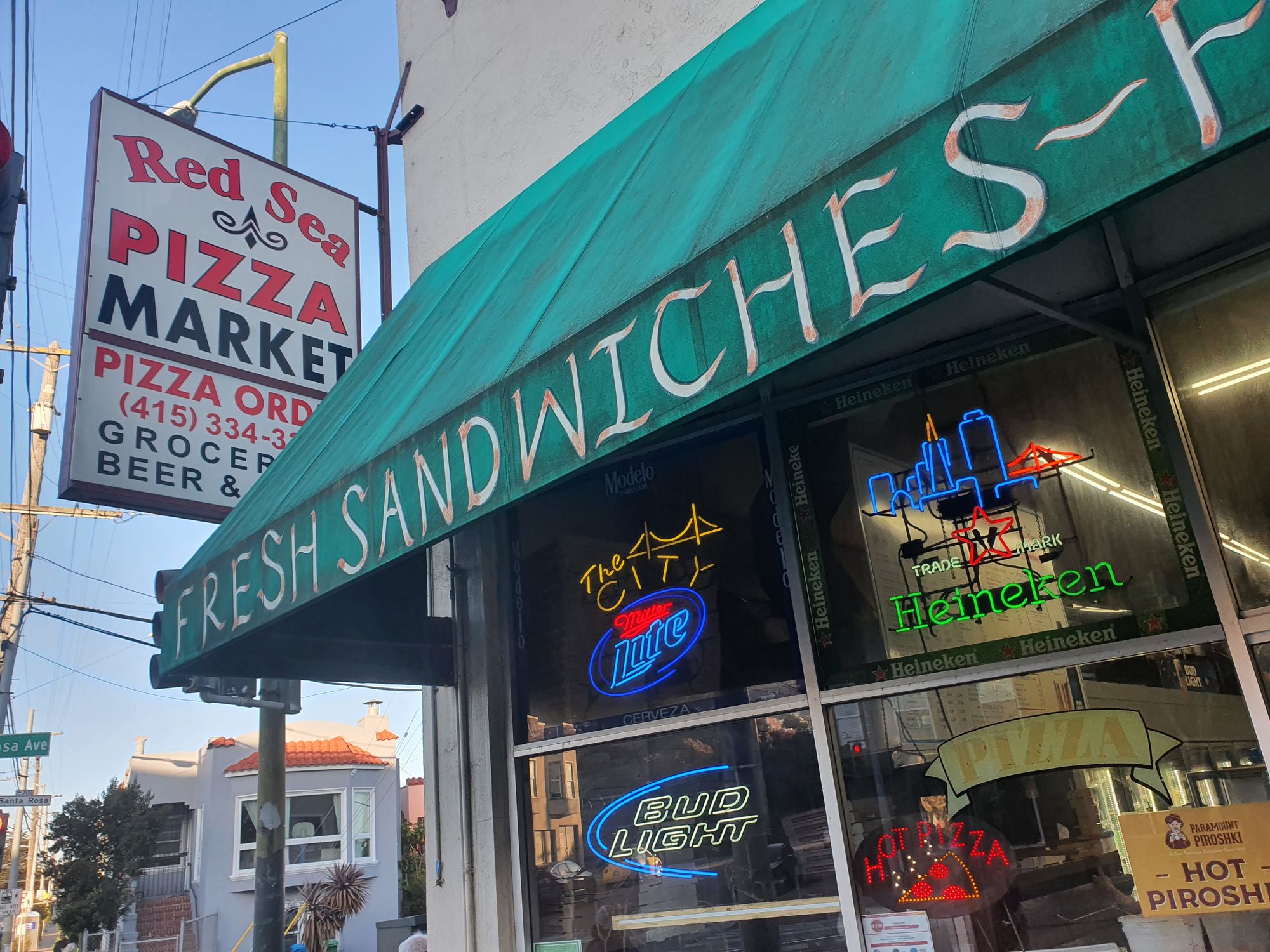 Red Sea Pizza & Market
1801 San Jose Ave. | (415) 334-3300 | Website
Red Sea Pizza & Market has served residents several blocks east from City College of San Francisco for 15 years.
They make the sauce and the dough daily with their own ingredients. The menu is extensive, offering everything from shrimp to lamb gyro and differentiating between American and Canadian bacon.
Ray Yamini, who's been with the market since 2010, said the food speaks for itself and expressed gratitude for the people he's gotten to know while doing business.
"The relationships that I have in this neighborhood are a lot tighter than those in my own neighborhood, and I've lived in my own neighborhood for 25 years," Yamini said. "We don't take anything lightly. "We are very grateful for where we're at with our neighborhood and the relationships we've built here."
Chef's favorite: BBQ chicken with American bacon and ranch
This article was published in September 2022. Did we miss something? Let us know.
Support Independent News
This story you've just finished was funded by our readers. We want it to inspire you to either sign up to become a member or make a gift to The Ingleside Light so that we can continue publishing stories like this one that matter to our community and city.
The Ingleside Light is a reader-funded news publication that produces independent journalism to benefit the community. We were founded in 2008 to fill a void in San Francisco's press: An outlet dedicated to the people of the greater Ingleside neighborhood. More than a decade later, The Ingleside Light is still here doing the work because it is critical to democracy and our civic life.
Your contribution today will help ensure that our critical work continues. From development to small business, to parks and transportation and much more, we are busier than ever covering stories you won't see anywhere else. Make your gift of any amount today and join the hundreds of readers just like you standing up for the power of independent news. Thank you.
JOIN NOW