Work to repair Ingleside's iconic Art Deco movie palace started in earnest this week with the installation of scaffolding around the building's tower.
The former El Rey theater sustained damage during the bouts of inclement weather earlier this year. Chunks of plaster fell off the tower's sides on to the marquee and sidewalk.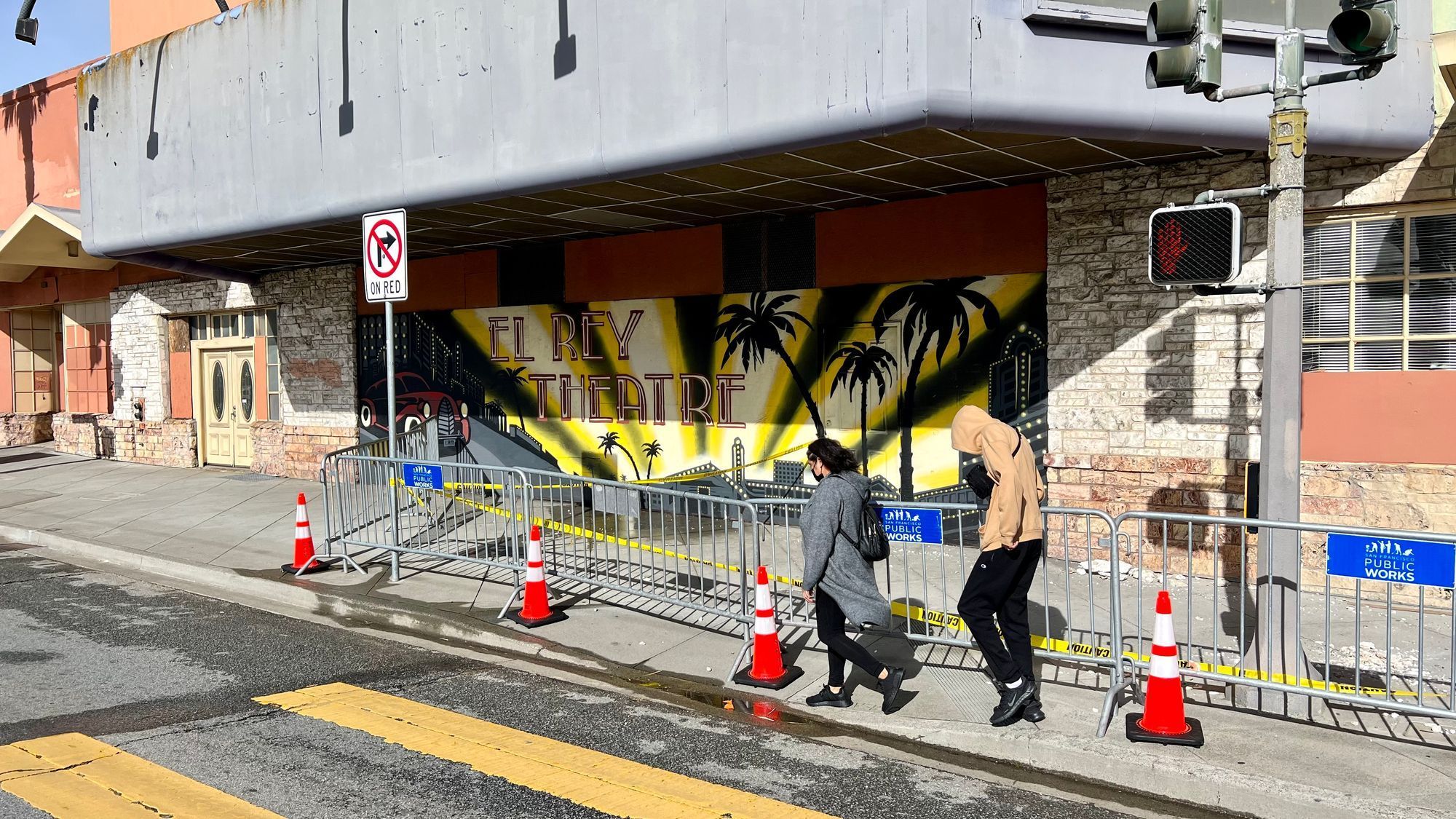 The Department of Building Inspection issued a notice to the property owners. In turn, the property owners worked with city inspectors and a structural engineer to determine next steps.
A permit to make repairs to the 1931-built theater was issued on Jan. 30 at a cost of $8,000, city records show.
"We're taking it seriously and fixing it," Urbano Ezquerro, one of the building's owners, told The Ingleside Light in January.
Ezquerro and company could not be reached by press time.
Designed by San Francisco's Art Deco master architect Timothy Pflueger, the historic landmark has been dormant since it was sold at auction on the Van Ness Avenue steps of City Hall in 2016.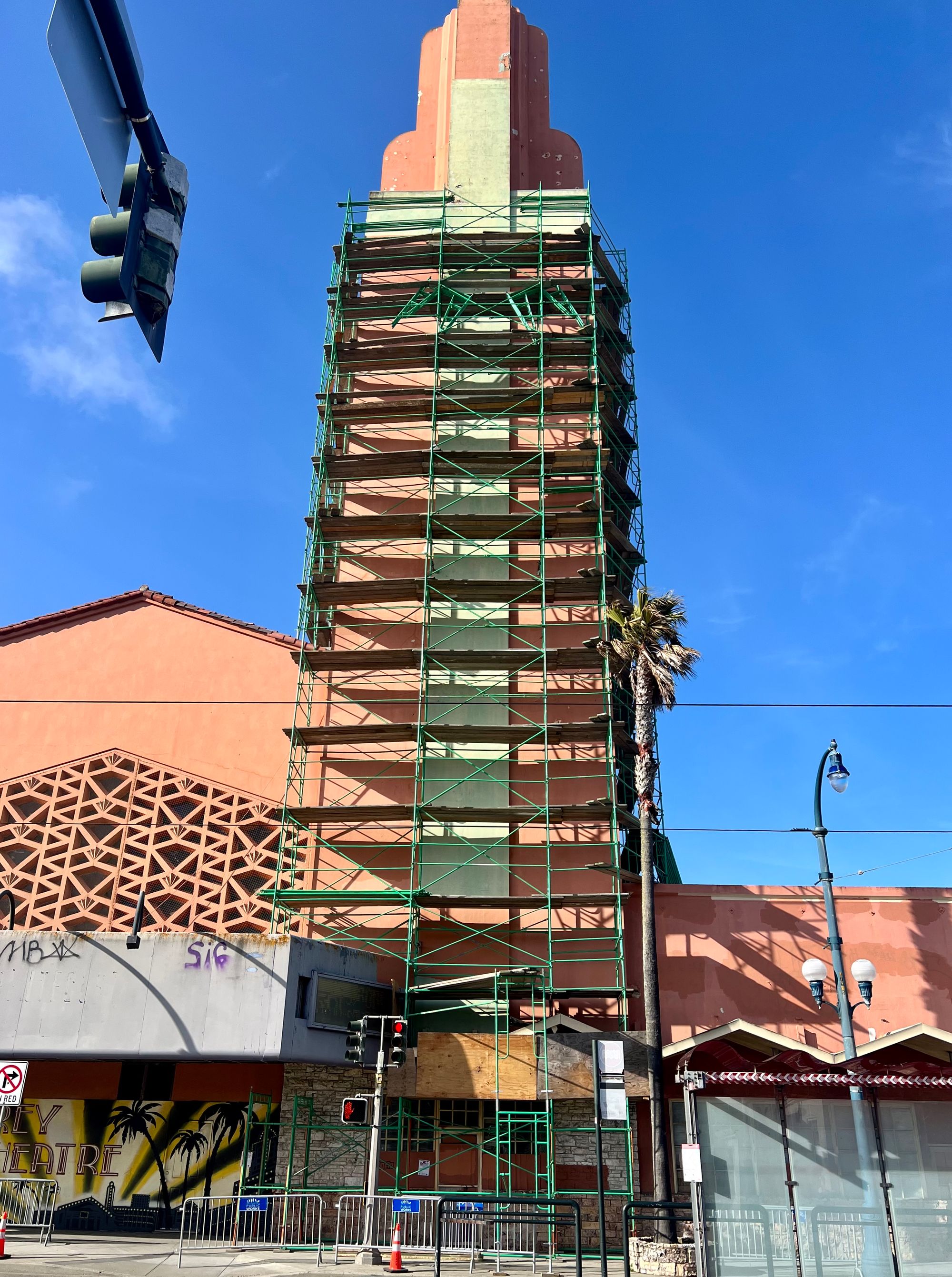 While the present repairs may handle the outside, the rest of the building needs considerable work.
Ezquerro and his partners submitted a proposal to renovate the theater complex and build 42 condominiums on the twin parking lots and atop its commercial wings. The units would range from two three bedrooms, 12 two bedrooms and 28 one bedrooms along with a 32-unit basement parking garage.
The owners are finalizing plans with AT&T to place cellular antennas on the tower in such a way that they do not impact the historic nature.
Support Us
This story you've just finished was funded by our readers. We want it to inspire you to either sign up to become a member, give a gift membership or make a gift contribution to The Ingleside Light so that we can continue publishing stories like this one that matter to our community and city.
The Ingleside Light is a reader-funded news publication that produces independent journalism to benefit the community. We were founded in 2008 to fill a void in San Francisco's press: An outlet dedicated to the people of the greater Ingleside neighborhood. More than a decade later, The Ingleside Light is still here doing the work because it is critical to democracy and our civic life.
Your contribution today will help ensure that our critical work continues. From development to small business, to parks and transportation and much more, we are busier than ever covering stories you won't see anywhere else. Make your gift of any amount today and join the hundreds of readers just like you standing up for the power of independent news. Thank you.
JOIN NOW