Supported by Faxon Garage


In this week's newsletter, City College wants to house students, and then:
Neighbors sound off on safety at town hall
Events Around the Neighborhood
Worth Reading
Read about the Neighborhood Newspapers of San Francisco project, which highlights the remarkable The OMI News and Richmond ReView, in the latest Western Neighborhoods Project's latest magazine.
And, as always, feel free to press reply and share your thoughts on our coverage or send a news tip.

Anne Marie Kristoff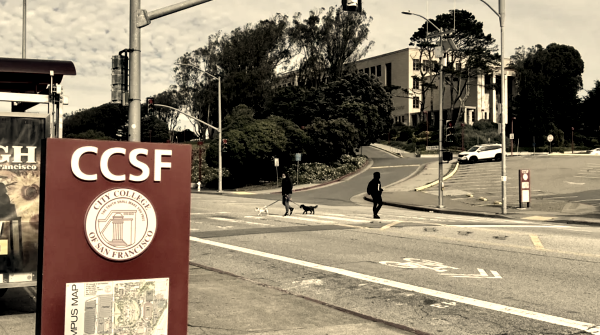 The college's Board of Trustees issued a directive to create housing for students in a bid to improve outcomes.
---
Quality Car Care Has Been Faxon Garage's Business Since 1948 | Sponsor Message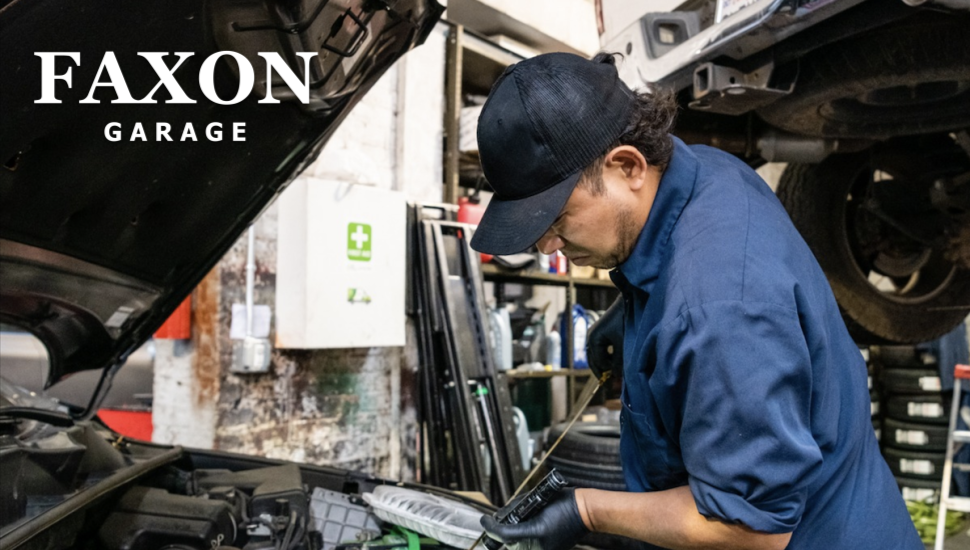 Faxon Garage understands that your vehicle is a major investment, and that is why we care for each customer's vehicle as if it were our own. Our goal is to offer the best services available at affordable prices to get you back on the road in no time.
---
Ingleside Answers
Ingleside Answers is answering reader questions. Submit your question in this form here. If it's selected, The Ingleside Light will do the research and get to the bottom of it.
---

---
In Case You Missed It
Around the Neighborhood
Mini Pabitin Crafting
WHAT: Learn about Filipino culture by crafting a mini-pabitin, a popular Filipino party game where treats, toys, and money are suspended from a wooden hanging. For children and their families.
WHEN: Thursday, Oct. 12, 2023, from 4:30 to 5:30 p.m.
WHERE: Ingleside Branch, 1298 Ocean Ave.
Ketchup Wars
WHAT: Learn Filipino history while taste testing varieties of ketchup, including a staple in many Filipinx kitchens: banana ketchup.
WHEN: Saturday, Oct. 14, 2023, 2 to 3 p.m.
WHERE: Ocean View Branch Library, 345 Randolph St.
Autumn Awakens at Sunnyside Conservatory
WHAT: The Courtyard Cors, the Sunnyside Winds and Bay Area Whirlwinds will perform.
WHEN: Sunday, Oct. 15, 2023, at 4:30 p.m.
WHERE: Sunnyside Conservatory, 236 Monterey Blvd.
COST: Free
Phoenix Day Block Party
WHAT: Join a day of community, resilience, and fun to bring the neighborhood together with activities and family-fun entertainment.
WHEN: Sunday, Oct. 15, 2023, from noon to 3 p.m.
WHERE: Ashton Avenue at Ocean Avenue.
Disclaimer: Always double check event information with the event organizer as events can be canceled, details can change and errors do occur.
---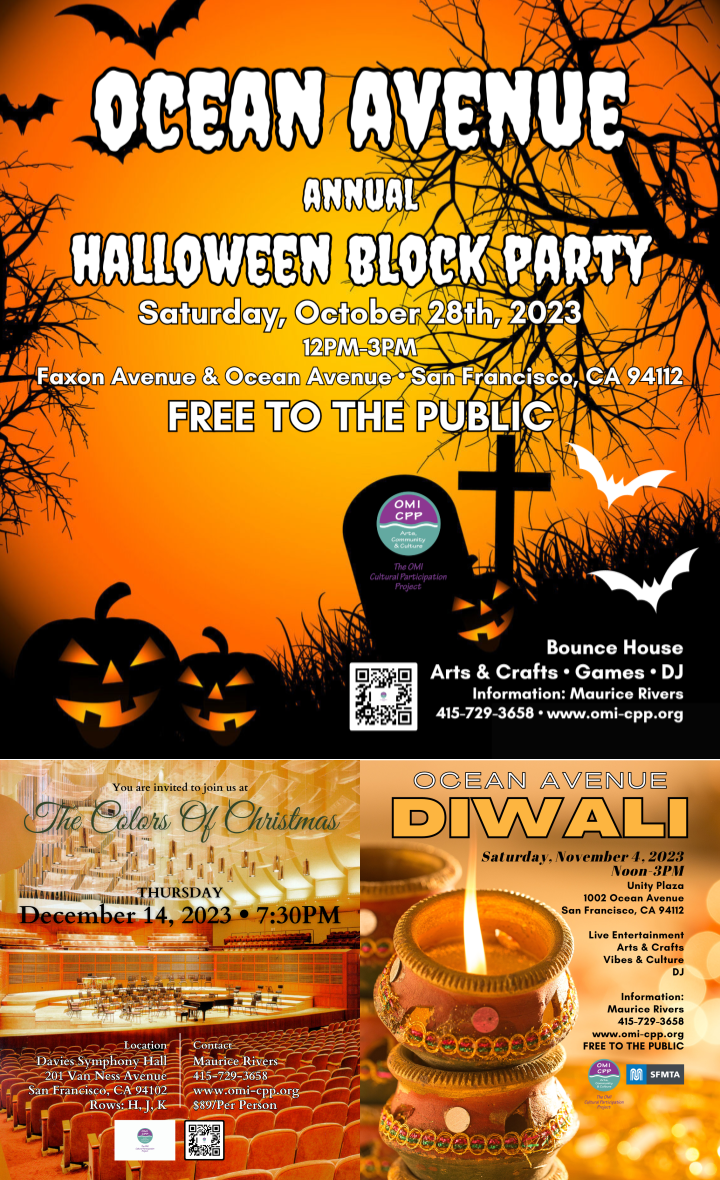 ---
Worth Reading
---