Business
From Instagram to Ingleside: The Plant Lady SF Opens Shop on Ocean Avenue
Green thumbs rejoice. The neighborhood now has a plant shop.

For Jeannie Psomas, buying a plant is an investment in the future.
"You buy a plant to watch it grow," she said. "It's something to look forward to, and it gives meaning to your life."
Psomas and her partner Brad Hogarth are investing in the neighborhood with The Plant Lady SF, their new shop on the 1600 block of Ocean Avenue that will have a grand opening in early September.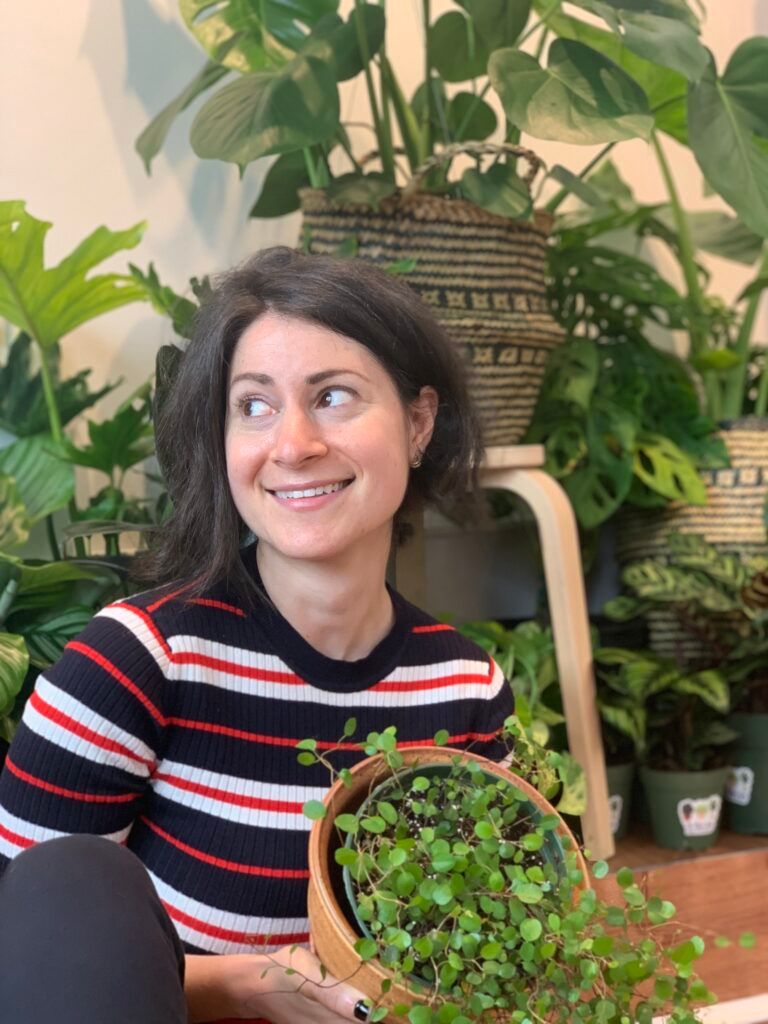 Psomas specializes in ornamental houseplants with an emphasis on aroids. The shop carries monstera, philodendron, syngonium, and alocasia.
"We also carry everything you might want," Psomas said. "We have ferns. We have succulents. We have calatheas and cactus. I really focus on indoors and indoor tropicals specifically."
The couple remodeled a 120-square-foot former Bank of America ATM vestibule into a friendly storefront, certainly the smallest in Ingleside. They maximized space by taking advantage of the high ceilings and transom windows.
Hogarth, who works in the music department at San Francisco State University, set up the furniture.
"He's a musician, but he has an engineer brain," Psomas said. "He loves big projects like this. I think he is actually stoked to be doing it."
Despite the shop not being quite open, passersby have popped in to buy plants.
"They're living works of art, and I treat them like living works of art," Psomas said. "I give them the respect they deserve. I try to match them with beautiful, balanced pots, and I try to display them like they're works of art because I think that they are."
Pandemic Beginnings
Born and raised in the Sunset, Psomas attended School of the Arts, where she studied music. Today she is an orchestral clarinetist.
While she had always liked plants and had a few around her apartment, it wasn't until the pandemic that she developed an abiding infatuation.
"I really started to experience the benefits of nurturing plants and having an indoor gardening hobby," Psomas said. "It just kind of became addicting. I sort of just started collecting them. I took some UCLA horticulture classes."
Psomas soon had 300 to 400 plants. She started a dedicated Instagram account and began selling plants.
She became a part of the Bay Area plant community and developed a following. Ocean Ale House co-owner and high school classmate Miles Escobedo discovered her Instagram, bought a plant and invited her to hold a popup shop at his restaurant.
"It was so successful and super fun. And I just thought, 'You know what, what if we did this all the time?'" Psomas said. "And that's really the story of The Plant Lady SF."
Neighborhood Effort
Escobedo connected Psomas and Hogarth to this reporter, who advised Psomas on business plans, recommended the vacant ATM vestibule and introduced her to Mike Sorrels, co-owner of Ocean Paws.
Sorrels, also a handyman, got to work renovating the space.
"We feel almost like a sister store to Ocean Paws because Mike helped us design the space," Psomas said. "He's been super helpful and supportive."
Despite the 1600 block of Ocean Avenue having over a half dozen long standing vacant storefronts, Psomas finds her shop already getting foot traffic, most of which comes from Ocean Paws.
"According to the trends of 2021, we hear that pets and plants are the two hottest things," Sorrels said. "We can definitely testify that it's an awesome store."
Escobedo, who is president of the Ingleside Merchants Association, welcomes The Plant Lady SF for the character it will add to the neighborhood as well as the sorely needed foot traffic.
"I'm glad to have a fellow San Francisco native shop owner," Escobedo said. "I want them to succeed and grow and stay."
The Plant Lady SF is located at 1649A Ocean Ave. The grand opening will be Friday, Sept. 3, 2021.
For more information about the Plant Lady SF, visit the shop's Instagram.
---
Support independent community news
No media outlet covers our neighborhood like The Ingleside Light. Full stop.
Reader support sustains the expensive reporting our community needs and deserves. Will you join the hundreds of readers and become a member?