Business
Ingleside Bar and Grill Ocean Ale House Begins Expansion
The restaurant is merging with the storefront next door for more space and a patio.

Ocean Ale House's long-awaited expansion is underway.
After dealing with San Francisco's notorious bureaucracy, the restaurant's co-owners Miles Escobedo and Daniel Silberman hired a contractor to begin work merging their storefront with the one next door several weeks ago.
The first task required dismantling the ocean and prohibition-themed mural that covered an entire wall. While it couldn't be saved, they do plan to hire the same muralist, Ingleside resident Eli Lippert, to create another one. In the meantime, a temporary wall has been installed so the business can operate while work is performed on the other side.
Aside from removing the wall, other improvements include a second accessible bathroom, a larger stage for live music and events and a backyard patio.
"We're seven years into our 20-year plan," said Escobedo, who is also chair of the Ingleside Merchants Association. We own our building now. We're expanding. We hope to continue to be a venue for local artists. We're here to stay."
The patio won't be the only outdoor seating, as they intend to keep their parklet even though they must remove it for a time while construction is underway.
"We've been waiting a long time to expand into this space and get a back patio going," Silberman said. "We're going to have the capacity to handle a little more volume."
The expansion has required engaging a number of city agencies, taking lots of time. Escobedo said they were fortunate to qualify for the Covid-19 Economic Injury Disaster Loan in 2020 to help with the expansion but due to the long process, they had to dip into those funds to stay afloat.
"The city of San Francisco can be really complicated and not very consistent when it comes to supporting small business," Escobedo said. "I wish the city could do more for us but they just need a system change."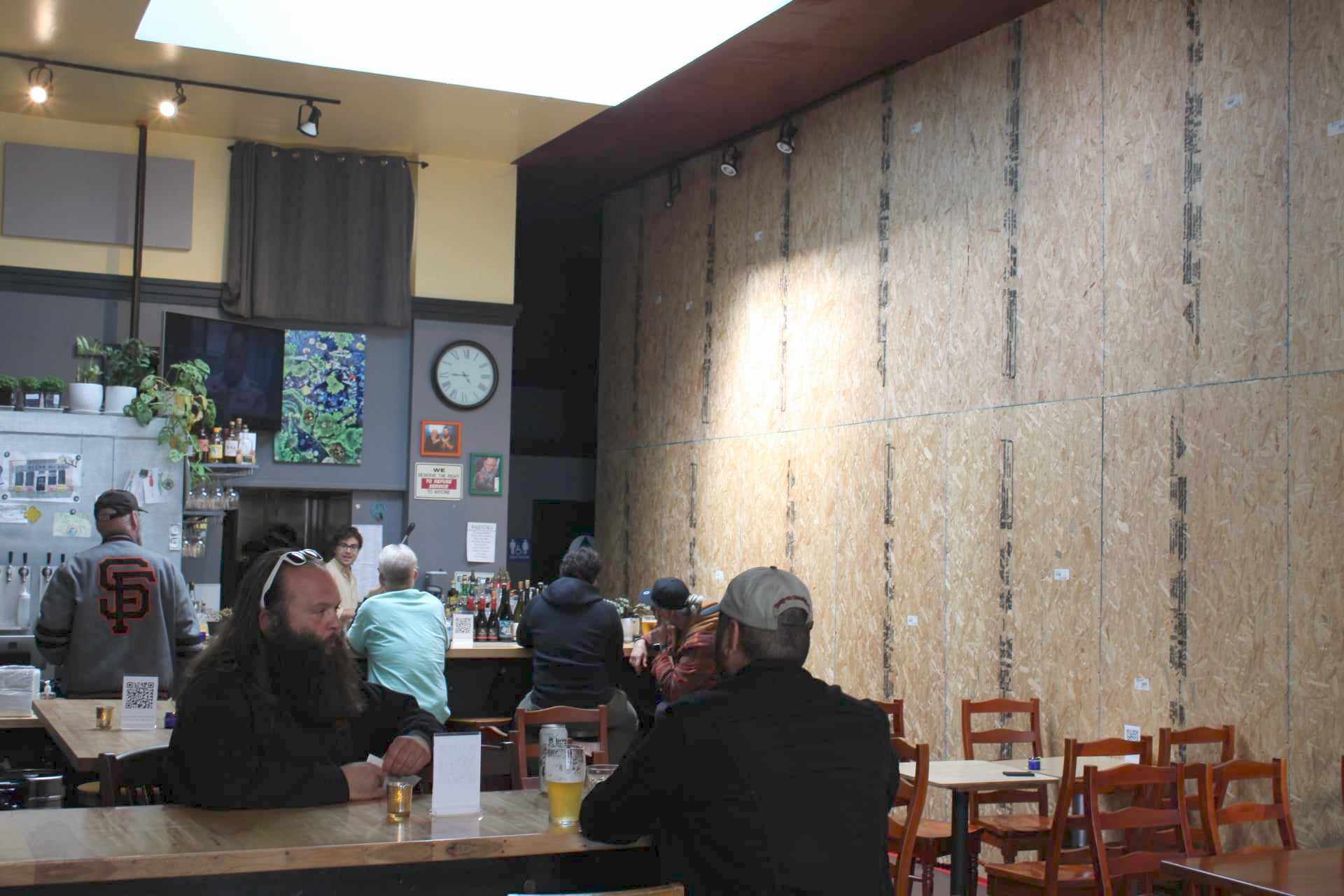 Escobedo and Silberman both said they are unsure what color palette will be used but they do plan an extensive paint job.
"I'm looking forward to it," said Terry Murphy, a long-time customer. "These guys deserve it."
After the expansion, they plan to update the bar and then the kitchen.
Silberman said customers can expect an updated menu to fit the new establishment.
"We're excited to finish up this project and we're excited for people to stick with us for the future," Escobedo said.
Correction: The year that Ocean Ale House received the Economic Injury and Disaster Loan was 2020, not 2019.